Bitcoin (₿) is a virtual decentralised cryptographic currency.
What do we mean by that? It simply means Bitcoin is 100% digital and is not linked to any given economy, treasury or nation state. No one organisation or government body controls it.
The system is controlled peer-to peer using a network of decentralised nodes that record transactions to a public ledger called the blockchain.
Bitcoins (or small portions of them) can be bought and sold, as with any currency, and are held digitally in the form of private keys. Bitcoins can be stored in digital wallets and payments can be made simply by knowing the recipients 'address'.
Bitcoin represents a new method of paying for things in a very safe and secure way, as it ultimately puts the user back in control of their own cash.
As of late 2016 you can now use Bitcoin to fund a small number of betting sites in the UK, and using this currency provides a great way to keep track of your betting transactions away from your normal bank account.
UK Licensed Online Bookmakers That Accept Bitcoin
18+. Play responsibly, BeGambleAware, for help quitting visit
Gamstop
. #ad.
| | Site | Bet in Bitcoin | Min Deposit | Min Withdraw | Fees | Visit |
| --- | --- | --- | --- | --- | --- | --- |
Most betting sites that take Bitcoin will convert it to your account currency (e.g. British Pounds or Euros) before it can be used for betting, and then back to Bitcoin when you withdraw.
The table above indicates whether or not you can actually bet in Bitcoin itself.
Is It Legal to use Bitcoin for Gambling?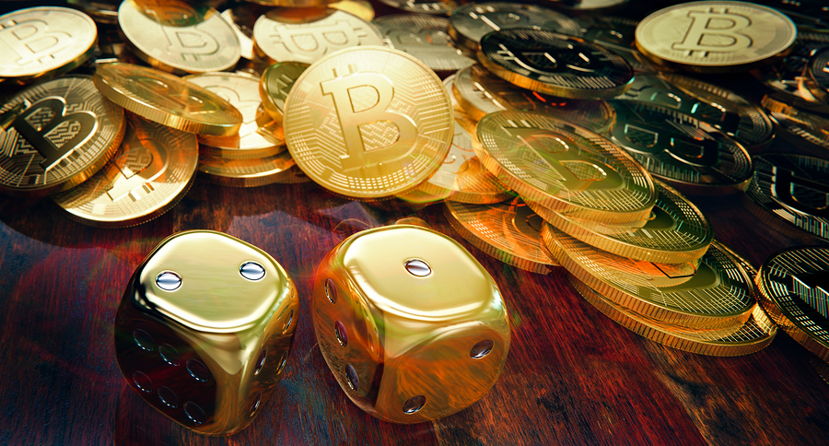 There is no restriction on using Bitcoin to fund betting sites, or indeed any other online merchant, so long as they accept the payment method. All that matters is whether gambling is legal in the territory you are attempting to gamble from and whether the operator holds the relevant licences. Some payment providers themselves can restrict use for certain purposes such as gambling, this is what American Express does, but this is not the case with Bitcoin as it is owned by the very people that use it.
In the UK, in order to accept bets online operators must possess a license from the gambling commission, and you can read more about this in our licencing article. The licence allows them to accept players from the UK and those players can fund their accounts using any legal payment method accepted by the online bookmaker.
In this article we are only talking about UK licensed and legal bitcoin betting sites; because of the anonymous nature of bitcoin there are a lot of offshore dodgy bitcoin betting sites and casinos, but any mentioned by me here are fully legit.
Despite the freedoms of Bitcoin, licensed casinos will still need you to verify that you reside in the country and that you are over 18 before they can accept any sort of payment from you. When opening an account with a bank card this is often easier as the bookie can cross check your name and address against details held with your bank. With Bitcoin, you will need to send in additional verification documents, but you need to do this with other payment forms such as PayPal too. Read our ID and verification article for more about this.
Once your identity is verified, then if you are betting with a UK licenced betting site and you are betting from the UK then there is no restriction on Bitcoin funding whatsoever. In fact, Bitcoin is a great option to use to fund online bookie accounts as it is a truly global currency, its fast, has low fees and is safe and secure. It also lets you keep track of your gambling transactions away from your normal bank account.
As far as I know Bitcoin is legal in all jurisdictions. Some countries severely limit the use of Bitcoin (e.g. Russia) although these countries also tend to restrict all foreign currency use. Bitcoin, like any other currency, can be used for criminal activities and in fact was mislabelled in its early years as a currency for crime. In reality, Bitcoin is a great tool in fighting crime, especially cybercrime. Bitcoin cannot be counterfeited, transactions are irreversible and it is secured against loss by the Blockchain.
Earnings made in Bitcoin are subject to tax just as with any other payment medium, but if using Bitcoin to gamble this isn't a concern as you don't pay tax on winnings in the UK anyway.
Bitcoin Sign Up Bonus and Free Bets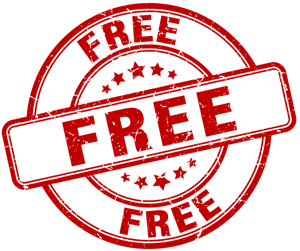 There are no limits, as yet, in using Bitcoin funding to receive sign up bonuses and free bets. Some funding methods, such as Skrill and Neteller, do have bonus restrictions with many UK bookies, however this is due to past fraudulent use rather than anything to do with the payment method as such.
Bitcoin is a very secure method of funding, the nature of the transaction means that the cash is highly encrypted with both recipient and sender certain of each others identity.
I can't see that sign up bonuses should be restricted with Bitcoin, however as more bookies start to use this method I will indicate in the table at the top of this page if any do not issue free bets when accounts are funded with Bitcoin.
As it currently stands, there are so few bookies accepting Bitcoin that it's a moot point.
How to Use Bitcoins To Bet
Using Bitcoin is more complicated and has more steps than most other payment methods, but once you are set up it's not difficult to use. It's the initial learning curve that took me the longest to master.
As the method is still a little foreign to many I've made this section a little longer than usual to help get you started if you haven't used Bitcoin to bet with before.
Things To Know Before You Start Using Bitcoin to Bet
Please note this is not an exhaustive guide, I strongly recommend you do your own research too before you use Bitcoin to see if it is right for you. Bitcoin.org hosts a good guide on getting started.
Secure Your Wallet
Bitcoins are ultimately stored in the blockchain, the public record for Bitcoins. Your private key is effectively a means of identifying which parts of the blockchain you own. A wallet simply stores the digital credentials needed to access your bitcoins from the public record in order to transfer them to someone else.
There are software wallets that allow you to keep your keys privately as well as online wallets that store your credentials for you, and each have relative benefits.
Software wallets mean you have possession of your own keys on your own device – although your device could be broken or stolen of course so separate backups are essential. Online wallets store your keys in the cloud, which means if you lose your phone or computer you've still got access to your keys. Of course you need compete trust in the provider and there is nothing to stop someone stealing directly from them either. In some ways this is no different to storing your normal currency in an eWallet such as PayPal – who have actually started accepting Bitcoin as it happens.
Treat a Bitcoin wallet as you would any other physical wallet; only keep as much money in there as you plan to use. With Bitcoin you are your own bank, the more funds you have stored in Bitcoin the more you could potentially lose if you lost your keys.
There are lots of wallet providers, click here to see a list.
Transactions are Irreversible
This is not like a credit card transaction which can be reversed (known as charge back). Once payment is made and confirmed it is irreversible and therefore the only way to get your money back is to request a refund from the recipient. If using this to fund a licenced bookmakers however, this should never be an issue.
Bitcoin Addresses
No one can access your actual credentials (name and address) but once you send a payment then the payment "address" is stored in the block chain. Addresses are single use tokens (26-35 character length codes) that can be used to send any amount of Bitcoin.
Users can have as many addresses as they like and you generate addresses when you want to send a payment. It is recommended you use a different address for each unique payment you make.
The Blockchain and Confirmation
Although Bitcoin payments are irreversible they are only confirmed (and so fully secure) once they have reached a depth of 6 or more blocks. When a payment is sent to a recipient it is also broadcast to the network through bitcoin software applications. Nodes in the network pick up and then validate the transaction and record a copy to each of their own ledgers while also broadcasting the transaction on to other nodes. The blockchain is simply a distributed database of transactions and each node stores its own copy.
Roughly every 10 minutes a new block is published to the blockchain that details all new validated bitcoin transactions. When funding a betting website with Bitcoin the bookie will have a set blockchain length after which the transaction is considered fully secure (this will probably be 6).
For this reason, give yourself around 30 minutes to an hour when depositing for funds to actually land.  Saying that, as soon as you initiate the deposit the betting site will usually allow you to gamble with the funds immediately.  You would only be able to withdraw the deposit (and any winnings) however once the transaction has been confirmed.
The Currency is New
Bitcoin is likely to change the digital world and in time, maybe it will even take over as the go to currency for online transactions. Over the coming years you may well see the number of operators that accept Bitcoin increasing.
As a new currency however, it is open to fluctuations in value. During busy periods you may find confirmations could be slower and you may need to think about how you secure your Bitcoin keys as there is no bank to back you up if you lose them.
Get Your Bitcoin Wallet
There are lots of wallets to choose from, these are basically just digital storage areas for your Bitcoin keys.
Treat your wallet as you would a physical wallet, keep it safe and secure.
You should back up your wallet regularly and encrypt access with passwords and any other security, especially if using on a mobile wallet app. Offline wallets can also be used for the majority of your funds if you would like to stockpile, many people however will buy Bitcoins as needed and stick them straight into their main wallet.
Buy Some Bitcoins
Bitcoins can be bought from literally thousands of providers and as a customer you can choose where you buy your coins. Just because you buy your coins from one company initially doesn't mean you need to keep buying from the same provider.
Think about this the same as you would if buying any currency. You would see who has the best exchange rate for your buying currency and you would make your decision to buy from them. This may be a bank or foreign currency exchange in the airport, etc. Bitcoin is no different.
To see a range of providers click here.
Fund Your Betting Website
To pay your bookie, or any recipient, all you need is their address. When you select Bitcoin as a payment option with your betting site you will then enter the amount you would like to deposit. The bookmaker will then generate an address for you to send the payment to.  Scan or copy the address to your wallet, confirm the payment amount and send the money. That's it, job done.
As I pointed out earlier, because Bitcoin is peer-peer you will need to wait sometime for the network to confirm the transition, this will often take up to 30 minutes. Once confirmed the funds will show up in your account.
Currently it is possible to deposit to online bookmakers using Bitcoin and this is then exchanged into your account currency for betting (British pounds, euros, etc) and exchanged back for withdrawal.  It may be possible in the near future to bet directly in Bitcoins and if any of our recommended bookies add this facility we will let you know.
Bitcoins can be spent in units as low as 0.00000001 BTC.
Withdrawing Bitcoins from an Online Bookmaker
Request your withdrawal as you would using any payment method. The bookmaker will need your address to send it to so all you need to do is generate one and enter it when requesting a withdrawal.
Funds should show up soon after the bookie processes your request, note that bookmakers don't always process requests immediately, especially at weekends, so you may have to wait a while (but no longer than you would with any other method). When the funds show up in your wallet make sure you wait until you've had around 6 confirmations before you try and spend the coins.
Bitcoin as an Alternative Payment Method
Using Bitcoin to bet with has some serious advantages over conventional card payments .
Bitcoin is not linked to any nation states which means no one can seize or restrict the use of your currency. It is also possible to use Bitcoin anywhere in the world without facing restrictions on how much money you can bring into or out of a country.
Helps you keep track of your betting transactions, making it easier to calculate winnings and losses without getting lost amidst the mortgage payment and food shopping.
If you move around and bet in multiple countries with multiple betting sites then Bitcoin is a good option, as Bitcoins can be converted into any major currency.
Generally low transaction fees compared with eWallets and bank wires.
Very safe, fast and secure, you are in effect your own bank.
Not subject to credit checks and you don't need a fixed address to buy Bitcoins.
Countries Where Bitcoin Can Be Used For Gambling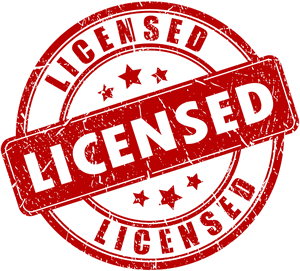 There are no inherent limitations on the use of Bitcoin to gamble. Bitcoin can literally be used anywhere in the world so long as the recipient accepts the payment method. All that matters is whether gambling is legal in the country you are trying to bet from – not the country the betting site is based in.
If gambling is not legal in the country you are attempting to fund your online account from, then it simply doesn't matter whether your using Bitcoin or VISA, it is illegal either way.
If you are a UK citizen for example and you try to bet with a UK bookie in the UK using Bitcoin it is perfectly legal. If you now travel to North Korea on holiday and attempt to fund that same bookie with Bitcoin (or any banking method) this is now illegal.
I mean, North Korea would also be a very weird choice as a holiday destination in the first place…
About Bitcoin
The vast majority of money in the world doesn't actually exist as physical cash, even for regular currencies like the US dollar and British Pound Sterling, 95% or more of the money in the system only exists digitally. Well Bitcoin is a 100% digital virtual currency, but rather than being linked to one specific economy or nation, it is completely decentralised. This means the currency cannot be controlled by a specific government or treasury and is safe from seizure by a central authority.
Bitcoin payments are entirely peer-to-peer with transactions taking place directly between users with no middle institution or bank involved. Bitcoins exist as cryptographic keys which can be bought, sold or exchanged as you would with any other currency. You make payments by sending private keys between the payee and the recipient, the transaction is recorded in a public ledger (known as the Blockchain), which ensures the coins can only be used once.
The Blockchain is made up of a series of network nodes that communicate using bitcoin software, and these verify and record the transactions. Network nodes can be run by anyone and you can earn bitcoins with your own computer by acting as a processor, this is known as a mining. Miners earn bitcoins from the transaction processing fees (see later).
From a user point of view, Bitcoin is no more complicated than using any other digital wallet once you have it all set up. You can access your account and make payments direct from a computer or smart phone in less time than it would take you to login to your conventional banking app and make a deposit.
When you want to make a transaction your digital wallet checks the validity of your Bitcoins against the Blockchain, and if the coins are valid they are sent to the recipient. The recipient signs (digitally acknowledges) that they have received the private key, this is broadcast to the network and ultimately recorded in the Blockchain, and the funds move from your account to theirs. This whole process happens in reverse to withdraw.
In many ways Bitcoin is identical to any other currency except that the management of transactions and insurance of the funds is secured by the network itself rather than a centralised bank or government. Transactions are irreversible by nature and because this is all digital with little infrastructure required payments are both fast and cost very little. Bitcoin payments on the whole cost much less in fees than eWallets such as Skrill, Neteller and PayPal.
History of Bitcoin
Bitcoin was not the first cryptographic currency ever invented but it is certainly the first to properly catch on, and the US Treasury now recognises Bitcoin as the first decentralised virtual currency. Bitcoin was effectively invented in 2008 by Satoshi Nakamoto who published a research paper demonstrating a peer-to-peer electronic cash based system. The source code was released the following year with the first transaction between Satoshi and programmer Hal Finney for 10 coins. Satoshi left the project a year later, although the bitcoin software is still named after him.
Bitcoin came in for some bad press in the early days as a currency shrouded in mystery that could be used for illicit purposes. This was largely caused by ignorance and misunderstanding of how the system works. It was also potentiated by governments scared of losing control of their own currencies. As time went on other cryptographic currencies came and went but it was Bitcoin that stood the test of time. By 2014 Bitcoin was sponsoring the Super Bowl and by 2015 Barclays became the first UK bank to accept Bitcoin deposits.
Bitcoin is now a main stay growing global currency and a great alternative to conventional cash based systems. In 2016, NetBet became the first UK licenced online bookmaker to accept Bitcoin, whereby coins were exchanged to a playing currency (in the UK this would be GBP) and converted back to Bitcoins for withdrawal at the relevant exchange rate.
Bitcoin saw some huge fluctuations in value in its early days, and this is a consequence of not being tied to a physical economy. As the system has grown however it has become much more resilient and is now more predictable than it was. It is still much more volatile than regular currencies though, and subject to short term swings, so for now, it is best used as a transient currency – I would avoid trying to keep any savings in Bitcoin as you just don't know if the value will hold.
Bitcoin Security
The Bitcoins themselves are about as secure as they could possibly ever be. The private keys and addresses are long alphanumeric chains that are unknowable unless you have direct access to the wallet/file. Transactions are irreversible and this prevents the risk of chargebacks and duplicate transactions. It is impossible to create fake bitcoins and it is also not possible to tamper with the blockchain as it is stored in no fixed place. The only security risk with Bitcoin is from the user themselves.
Unlike when you hold your money with a bank, you are personally responsible for the security of your Bitcoin wallet.
If somebody commits fraud on your bank account you can usually call up the bank and get something back if it wasn't your fault. If someone steals your bitcoins however, then it's on your head. Therefore, Bitcoin is as secure as you want it to be. If you go to the effort of encrypting your device and wallet as well as holding secure backups in separate locations then this is one of the most secure payment methods there is.
Bitcoins are immune to centralised attacks, as each individual stores their own funds so there is no central vault as such which can be broken into. This separates you from the risk of corporate hacking and fraud that can occur with typical banking methods.
Bitcoin is all about individual freedom, you have more control of your money but you are also more responsible for it at the same time.
Bitcoin Fees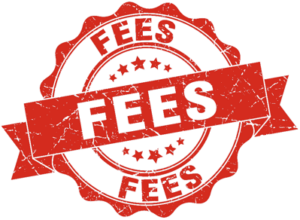 First of all there should be no fees charged by bookmakers for depositing and withdrawing in Bitcoin. If your bookie does charge then it really isn't on, use a different payment method, or even better a different betting site.
The fees for Bitcoin transactions are not fixed and are generally between 0-2%. This is great if you are a merchant, such as a bookie, as this is much less than the fees charged by card providers (typically 2-3%).
This isn't something to worry about as most of us will use a Bitcoin wallet service which naturally adds a fee (usually less than 1%) to the transaction to encourage processing. You can choose to increase the fee if you wish and this may get your transaction processed quicker, but as it only takes up to around 30 minutes anyway there is little to gain reality.
It's basically up to you if you want to pay a fee. Miners (the people that run the network nodes) earn bitcoins for processing transactions, they make this money through people paying fees. The transaction fee is an incentive for a miner creating that block, the miner will of course prioritise transactions that carry the highest fees. If you choose to pay no fee at all it is possible your transaction could take days to go through.