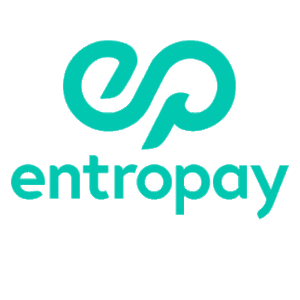 Entropay was effectively a pre-paid virtual VISA card until it was closed down in 2019.  It had been going since the turn of the millennium and was widely accepted by betting sites in the UK and Europe.
When Entropay initially created virtual cards it was a novel thing, however in modern times many companies now offer virtual VISA and MasterCard services that made them largely defunct.  You can get virtual cards from a range of sources now that can be used to load and withdraw funds from bookmaker sites, these include Skrill & Neteller.  They parent company behind Entropay, Ixaris, still offer virtual card services too.
The virtual card system has several distinct advantages, as it is pre-paid it cannot be overdrawn, it avoids any fees associated with credit cards, doesn't require a credit check and is more secure than sharing your bank details direct. Virtual cards also have the advantage over services such as Skrill and Netller directly in that almost all welcome bonuses from the sites listed here are available.
Entropay Now Closed – Alternatives Available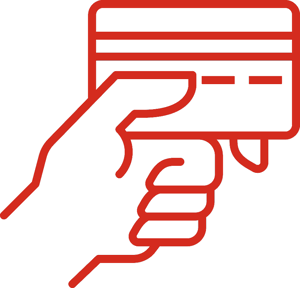 When Entropay started life it offered a unique product, a pre-paid VISA card that could be used to add funds to betting sites. 
This system was particularly useful for those that like to track and control their gambling spending separately to their main bank account.
These days, however, you can now get real or virtual cards linked to many different financial services provides.  Skrill and Neteller, for example, have cards that can be linked to your eWallet account allowing you to spend directly from those accounts without needing to go through a bank. 
There are also a multitude of other providers out there that now provide pre-paid card services.
The beauty of using these linked cards is you can use them at any site that accepts VISA and MasterCard, which you can find below.
About Entropay

Entropay was the first virtual pre-paid card available in Europe and is aimed mainly at the security conscious amongst us who want to be able to fund online accounts without sharing bank details directly. The system also ensures you only spend what you pre-load into your entropay account preventing the problem of going overdrawn.
Ixaris Systems ltd is the name of company that owns the entropay brand. They are fully licenced and regulated by the Financial Conduct Authority (FCA), registered at 10 Midford Place, London, W1T 5AE, United Kingdom. The VISA cards themselves are issued and guaranteed by the Bank of Valletta, Transact Payments Limited and IDT Financial Services Ltd, in Malta, licenced by VISA Europe.
Basically this is a very open, honest and simple system and perfect for any punter who wants to set funds aside to gamble with in a very safe and secure manner.
entropay Gambling
There are no restrictions on funding betting accounts using entropay so long as gambling is legal in the country you are currently in. Entropay is particularly useful if you are based in a country where online gambling is legal but your bank account is based in a country where it is illegal, or if your primary payment method does not allow this type of funding (e.g. American Express). Entropay allows you to load funds onto your prepaid VISA and then use the card for whatever transactions you like.
Remember whatever payment method you use if it is not legal to gamble online in the country you are currently in then you cannot legally fund betting sites.
The major advantageous feature of using entropay is the ability to keep all off your betting transactions in one place. This allows you to track winnings and loses while also preventing you from depositing more than you have in your account at any one time. The only transactions that will show up on your physical bank account are only those to and from entropay, it is only from within your entropay account would you be able to see any transactions to and from your bookmakers.
Of course you can also use your entropay VISA to pay for any other online services that you want to use.
Entropay Sign Up Bonus and Free Bets
Entropay is an excellent alternative to online eWallets such as Skrill, Neteller and PaySafeCard. Previous abuses and historical fraud associated with these payment methods have led to many online bookies removing their sign up bonuses for customers who sign up that way. This is not the case with entropay. All the betting sites listed in the table on this page will allow you to take the welcome bonus or free bet when you open an account and fund it using entropay.
How To Bet Using entropay
The entropay system is one of the simplest payment methods to set up and use. Sign up for an account in a matter of minutes, load the account with funds from your existing bank card or account and you can start using the service immediately. As this is a virtual card as soon as you sign up your 16-digit card number, expiry and CVV number is emailed straight to you allowing you to use your card immediately. As this is a pre-paid card there are no credit checks to go through from entropay either. You do still need to verify your age and location with the bookmaker as you would do with all payment methods.
Everything from here on in is just like using your normal bank card. As with all bank card transactions deposits to bookies are instant but there is also a time advantage when it comes with withdrawal with some bookies. Of course when you then withdraw from your entropay account back to your bank you will need to wait for the usual processing time.
Entropay are after all a business and so you do need to pay some transaction fees (you can read about these further down). These are fees for transacting with entropay, there should be no additional fees to pay with the bookmaker directly. If there are fees charged by your bookmaker for using entropay then go bet with someone who doesn't charge fees, it really isn't on. The entropay fees are similar to those you would pay with other similar services such as Skrill. What you get for paying fees is one of the safest and most secure means of gambling online (see security).
Alternative to a Bank Card or Transfer
The entropay system is absolutely perfect for anyone who wants to keep their betting transactions separate from the weekly groceries. Often when betting straight from your bank account it easy to lose track of how much you have deposited or withdrawn, the transactions are also visible by your bank and anyone else who has access to the account.
If however you use a entropay account exclusively to fund your bookmakers wallet then you can not only keep abreast of your winnings more accurately you can also keep your gambling transactions private.
The other major benefit is the enhanced security compared to a traditional bank card. With entropay you only share your bank details with them not the bookmaker. Even if the bookmaker gets hacked and all your payment details are stolen any criminal could only access the funds in your entropay account, they would not be able to have access to your bank, credit card or any overdraft facilities.
Entropay will also let you have an unlimited number of cards, and allow you to set individual limits for those cards.  This allows you to use one card for each site you bet with, giving not only added security but allowing you to keep better track of transactions and performance with individual bookmakers.
Countries Where entropay Can Be Used For Gambling
Being basically a virtual bank card you can use your entropay card to fund a betting account in any country where online gambling is legal. It is up to you to check if this is the case in the territory you live or are currently residing in. If you live in the USA for example it is illegal to fund an online betting account from within the country irrespective of if you are a citizen or use an account of a country where gambling is legal.
Conversely if you are say a US citizen with a US bank account but you are living in the UK, for example, it is perfectly legal for you to bet with an Online bookmaker. Your US bank account may restrict you from funding the account directly, this is a prime example of where entropay could be used an intermediate source.
Entropay do not allow bank transfers from any of the following countries, irrespective of whether you use the funds to gamble or not:
Afghanista, Belarus, Cote D'Ivoire, Cuba, Iran, Iraq, Lao, Liberia, Libya, Myanmar, Nauru, North Korea, Pakistan, Palestine Territory, Principe, Sao Tome, Sudan, Syria, Turkmenistan, Turkey, Uzbekistan, Yemen, South Africa.
entropay Security
This is the absolute stand out feature of entropay. By not needing to share your bank or bank card details with multiple operators you are already more secure. You only need to share you bank details with entropay and you then use your 16 digit virtual card number direct with the betting site. This gives hackers and criminals less opportunity to get hold of your details. Entropay also have much stronger 128bit encryption compared to bookmakers themselves and this means even if someone was monitoring your transactions the data would be unreadable.
Entropay cards themselves are generated using cryptographic military-level security. They claim that no other pre-paid card has this level of security currently in Europe. Entropay themselves do not even know your username and password, this means that even an unscrupulous employee couldn't abuse the system.
Fees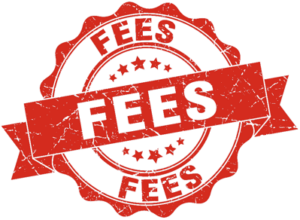 There are fees to pay when loading funds into your entropay account and when withdrawing back to your bank account. This is common for all services of this type and the fee levels are comparable with services such as PayPal, Skrill and PaySafeCard. You should not need to pay fees to the bookmaker directly to use entropay as a payment method.
Below is the entropay fee structure, sending money from your entropay account is free, the account is also free to open and there are no fees for closing an account.
Fund an EntroPay using a credit or debit card – 1% (EU) 4.95% (ROTW)
Receiving money from a merchant – up to 1.95%
Foreign exchange fee – 2%
Withdrawing back to credit or debit card – £3 / $6 / €4.50