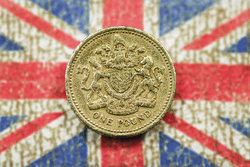 The ability to deposit smaller amounts of money with your bookmaker is important for a few reasons. In the first instance it may allow you to try them out without a large investment but then going forward it also gives you more control of your bets, allowing you to fund your account with the exact amounts you need to place your wagers.
Minimum deposit and withdrawal amounts can vary between £1 to £100 or more depending on the betting site and payment method. The lowest stake bet can also be anywhere from £0.10 to £2 depending on your bookie.
Using the table on this page you can find the bookmaker with the lowest minimum deposit and withdrawal amounts for the payment method you want to use, whether that be debit cards, bank transfer, eWallets like PayPal or cash voucher systems such as PaySafeCard. We also list the online bookies with the lowest stake limits.  Visit our high stakes betting sites page for online bookmakers with high limits.
Bet365 - Best Betting Site For Low Deposits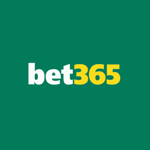 Bet365 are the worlds leading betting site and their experience and size certainly show when it comes to their banking facilities for punters.
With bet365 they don't have the overall lowest deposit limit, some operators advertise £1 or less, but this is usually by a specific method (cash in store or bank transfer). Instead, what you get with this bookie is low minimums across the board, £5 for eWallets, debit cards, fast bank transfer, PaySafeCard and digital wallets such as Apple Pay and GPay.
Minimum bet amounts are also very low suiting low stakes punters and when it comes to withdrawing this is also £5 for card, PaySafeCard and bank wire, all fee free.
Online Bookmakers Minimum Deposit & Bet
18+. Play responsibly, BeGambleAware, for help quitting visit
Gamstop
. #ad.
| | Site | Min Deposit | Details | Min Bet | Min Withdrawal | Visit |
| --- | --- | --- | --- | --- | --- | --- |
| | Vbet | £1 | Trustly | £0.10 | £1 | T&Cs Apply, 18+ |
| | Virgin Bet | £5 | Debit Cards | £0.05 | £10 | T&Cs Apply, 18+ |
| | The Pools | £5 | Card Only | £0.10 | £10 | T&Cs Apply, 18+ |
| | Coral | £5 | Lowest overall minimums | £0.10 | £5 | T&Cs Apply, 18+ |
| | BetVictor | £5 | Paypal £10 Bank £20 | £0.05 | £10 | T&Cs Apply, 18+ |
| | Grosvenor Sports | £5 | Card & PayPal | £0.10 | £5 | T&Cs Apply, 18+ |
| | William Hill | £5 | More Options than Anyone | £0.03 | £5 | |
| | Ladbrokes | £5 | Cash In Store | £0.01 | £5 | T&Cs Apply, 18+ |
| | Betfred | £5 | | £0.05 | £5 | T&Cs Apply, 18+ |
| | Boylesports | £5 | All Methods | £0.10 | £5 | T&Cs Apply, 18+ |
| | Unibet | £5 | No limit with Bank Wire | £0.10 | £5 | T&Cs Apply, 18+ |
| | Parimatch | £5 | Paypal £10 Bank £20 | £0.05 | £10 | T&Cs Apply, 18+ |
| | LiveScore Bet | £5 | Debit Card | £0.05 | £10 | T&Cs Apply, 18+ |
| | QuinnBet | £10 | Card & eWallets | £1 | £10 | T&Cs Apply, 18+ |
| | Fafabet | £10 | Card | ££0.10 | £10 | T&Cs Apply, 18+ |
| | Copybet | £10 | Card | ££0.10 | £1 | T&Cs Apply, 18+ |
| | 32Red Sports | £10 | Across The Board | £0.10 | £10 | T&Cs Apply, 18+ |
| | Luckster | £10 | All Methods | £0.10 | £10 | T&Cs Apply, 18+ |
| | BetGoodwin | £10 | Card | £0.10 | £5 | T&Cs Apply, 18+ |
| | LeoVegas Sports | £10 | All Methods £10 | £0.5 | £10 | |
Best deposit methods for low stakes
Debit / Credit Card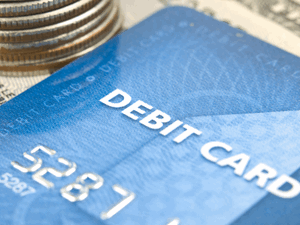 There are plenty of bookies with £5 minimum deposit amounts for a variety of deposit methods. If you want the most choice however go for debit cards, around half of the betting sites we list provide £5 deposit minimums this way.
Ladbrokes probably edge the field by the fact they have the lowest advertised withdrawal time when you want to put your money back on to card, just 1-3 days.
Debit card deposits should be instant with all operators and in the vast majority of cases do not come with fees. Withdrawal times vary but should usually not be longer than 5 days.
If they are longer than 5 days this is because it takes the bookie a long time to process your transaction. It's your money, if this is the case with you I recommend you go for an operator with short withdrawal times.
From April 2020 onwards you can no longer use a credit card to gamble in the UK.
Cash In Store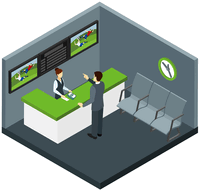 Most of the high-street big boys, Coral, William Hill, Paddy Power, Ladbrokes and Betfred will let you deposit into your online account in store with minimums as low as £1. You can do this with cash over the counter or using a bank card.
Some bookies have a simple username system and others have specific cards that allow you to fund online accounts. Coral Connect for example is a card based system for easily depositing and withdrawing from an online account, it also lets you bet with online funds in store.
Ladbrokes have the lowest cash in store deposit minimum at just £1 with a £5 withdrawal minimum withdrawal and daily maximum limit of £5000. You can do this with just your username and password.
Cash has the added benefit that all deposits and withdrawals are obviously instant, there are no fees and no transaction history (other than within your betting account history).
eWallets, PayPal, Skrill, Neteller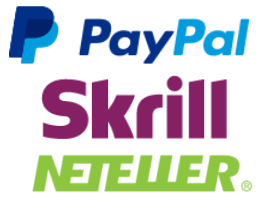 The average deposit and withdrawal minimums tend to be a little higher, around £10 with eWallets such as PayPal, but there are still plenty of bookmakers around with £5 minimums for each eWallet method. The added benefit using an eWallet is the faster withdrawal times compared to credit and debit cards, some bookies such as Ladbrokes guarantee some payments within 6 hours, quite often it can take as little as a few minutes.
Pretty much all betting site transactions using eWallets are fee free. It is worth considering using these methods when signing up however. Several bookmakers sign up bonuses are ineligible if using Skrill or Neteller in particular. The tables on our banking pages list the operators who do or do not offer free bets using Skrill or Neteller.
In general PayPal is your best all-rounder with lower minimums and bonus availability with most bookies. PayPal quick registration also lets you sign up without needing to enter all of your information, this means you can open an account, place a bet and get your free bonus in a matter of minutes. This is currently provided by Coral and Ladbrokes.
PaySafeCard

For anyone who wants to bet in cash with an online only bookmaker then PaySafeCard is a great alternative with minimum deposits at £5. PaySafe are part of the same group that own Skrill and Neteller so you can also integrate the product with any existing accounts.
The card can be topped up with cash in some newsagents and stores as well as online using bank cards. Betting accounts are then funded using a code, a little like the old cards you would buy to top up your pay as you go mobile phone.
There are a couple of negatives however using these methods. Similar to Skrill some operators don't provide bonuses if you open an account this way and withdrawals back on to PaySafeCard are not widely available (although some do).
Minimum Bet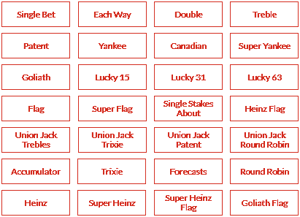 Minimum stake amounts change depending on the type of sport and market you want to bet on. Major markets on top sports can sometimes offer stake limits as low as £0.03 whereas some minimums can increase to £1 or more if you want to stream a horse race for example.
William Hill are the lowest on our list of bookies with a £0.03 minimum and Betfair stand out there as the worst with a minimum of £2 on singles.
In general the minimum bet amount applies to singles and with many bookies you can place multiple bets and full cover bets with lower stake values per line so long as the total stake is equal to the minimum bet. Coral, for example, have a £1 minimum overall but with £0.10 / line, the minimum bet on a Lucky 15 therefore would be £0.10 x 15 = £1.50.
There are additional minimum bet amounts if you want to stream. This usually only applies to horse racing but can apply to other sports on occasion. Most online betting sites will require a £1 minimum bet on the race in order to watch it live, Betfair are an exception with a lower £0.50 minimum.
Making the most out of small bets
Placing a £0.10 bet on the 4/1 winner would give you £0.40, not really worth the effort to most. How can we therefore turn a small stakes wager into a bet with a decent payout?
In the game of bookmaking the more wagers you place the more chance the bookie has of winning overall. The idea of many small bets being a good idea is not true when you build in the bookmaker margin. If you are going to place a small stakes bet then you may as well make sure it's a got the potential to give you some worthwhile returns.
Accumulators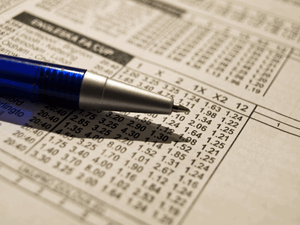 In a straight line accumulator the odds are multiplied, this means multiples can quickly get to the 1000's/1. Placing 10p on a wager like this might earn you a hundred pound or more but the chances of winning are of course multiplied by the same amount.
If you were to place a 10p accumulator every day at an average probability of 2000/1 you would win a few hundred back once every five years or so. This isn't about the averages though, when you place a small stake acca you do it in the hope that you beat those odds and win big from a small bet. There is no better way to do this than with a straight accumulator.
Accumulator insurance and accumulator bonuses can really add up on big accas. There are often additional minimum bet limits to qualify however so check in advance.  There is ultimately a reason, though, why accas have so many promotions and that is because the margins on each individual selection are additive in a straight accumulator.  This means overall the bookies can guarantee more revenue from them and therefore often give some of that back with offers.
Effectively accas are poor value bets compared with most singles but this isn't really why most people place multiples.  We string singles together into multiple bets in order to get higher odds to give more winnings for a low stake if the bet does win, although we have to be prepared that most of the time these will lose and overall we are unlikely to win.  Accumulators make winning more challenging and you should only bet what you can afford to lose.  These are great bets for small stakes but accas are not necessarily great value bets in themselves.
Full Cover Bets
If you want a bet type that can be used for big winnings from low stakes but also gives you more chance of winning more often than a straight accumulator then think about a full cover bet. Full cover bets, such as the lucky 15, are multiple line wagers covering all possible combinations.
The simplest form is a Patent, 3 selections with 7 bets consisting of 3 singles, 3 doubles and 1 treble. This will cost you 7x your stake, placing 10p/line it would cost 70p but you will earn a return on your bet even if just one out of three selections win. At the same time you still have the added bonus of winning all 7 bets and getting a good payout.
With some operators the minimum stake amount can be made up of individual full cover bets, this can mean you can play as little as 1p / line with some operators.
Jackpots, Totepool and Prize Pools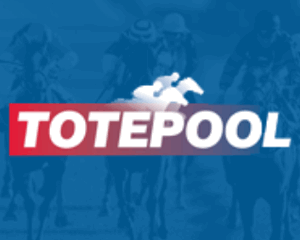 Lots of online bookmakers run very high payout jackpots and coupons that don't require high stakes to enter. Coral's football jackpot for example lets you pick the result from 15 selected high profile football matches played that week (usually Saturday).
The minimum stake is £1 but you can place several lines in the same bet with a minimum of £0.25, allowing you four lines for £1. If you win you claim or share 70% of the prize pool, with the payout guaranteed to be at least £100k. If you get 14 or 13 correct there are consolidation prizes available of 20% and 10% net pool respectively. This is a great wager to have a bit of fun with that doesn't cost very much.
Totepool is a form of parimutuel gambling whereby all stakes are pooled and then divided by the winners, this means no house edge or bookmaker margins to worry about. There are some great totepool coupons and promotions that can carry some huge payouts. Scoop6 for example asks you to pick 6 winners from six races for £2 / line and often guarantees up to £1,000,000 for the winner. Other tote bets general carry a minimum bet of £1 but are a great value wager especially when the pools grow and grow for big race meetings. Find out more about how to bet on totepool and available types in our totepool article.
Free competitions
There are some genuinely amazing free competitions available form bookmakers that can payout up to £1,000,000 on occasion. It's surprising that punters don't take advantage of these more.
Most are free football prediction games, where you guess a goal scorer and/or correct score or the result in a game or series of games.  Others are available for horse racing, especially televised meetings.
To play these games all you need is an account, you don't need to bet, therefore although the chances of winning are low for the sake of a few minutes each week it could really pay off one day.  You can read about all free predictions games on our existing customer offers page.
Sign Up Bonuses Minimum Bets and Deposits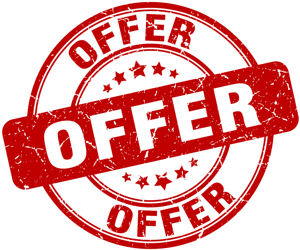 If you are taking a deposit bonus then the minimum qualifying amount will generally be set at the same level as the minimum deposit, but this is not always the case. Some offers, for example, start at say £10 but the bookie will allow you to deposit as low as £5.
Equally if you have a free bet offer, for example "bet £5 get £20" then generally the minimum deposit will be equal to or lower than the qualifying bet amount, in this case £5.  Again do not take this for granted and check first.
Most free bets require a minimum amount to be wagered on the first bet. If you place a bet below this amount you will often forfeit the offer. The qualifying bet(s) usually also come with minimum odds and other bet type limitations.
You will find all of these terms for individual bookmakers in our free bets section.
Be Aware of Minimum Withdrawals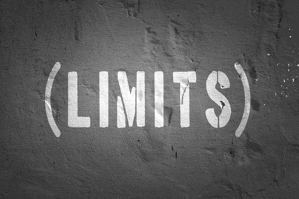 Quite often there is a differential between the minimum deposit and minimum withdrawal for the same payment method.
This can be quite annoying if you don't know about this in advance.
Most of our top operators have the same limits for both deposit and withdrawal but it is worth your while having a look at the payment method you want to use on our banking pages.
Our payment tables list minimum deposit and withdrawal amounts for all our listed bookies.