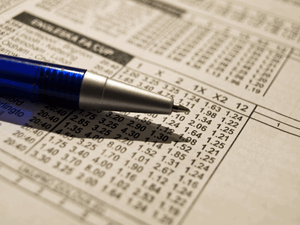 Accumulators are the second most popular sports bet type overall and the most common low stakes bet of £10 or less. Why? Because accumulators turn a series of events all with lower prices into one bet with cumulatively higher odds. This means when you do win you can win much more than if you were to just back a series of events as singles.
Multiple bets are certainly a lot of fun for the average punter, the hope of getting all your predictions right and increasing your stake several fold is the primary reason we play. Bettors don't need to spend a lot of money to create a wager that could win them hundreds or even thousands if it proves to be correct.
The accumulator is not however a the best value for money bet around due to compounded bookmaker margins when combining events together. For this reason, it helps to be smart when placing your accas, from what types of selections you include to what bookmakers you bet with and what offers you use. The guide below is designed to help you understand accas and how to get the best out of them.  Looking for acca insurance, accumulator bonuses or accumulator free bets, see our dedicated accumulator offers pages.
Top 5 Best Accumulator Betting Sites
18+. Play responsibly, BeGambleAware, for help quitting visit
Gamstop
. #ad.
One of the biggest factors in getting the best from an accumulator is placing your bet with the right bookie. This is a balance between getting the best odds, features, depth of market and offers. Here is our recommended top 5, each are better for different reasons, allowing you to pick the right one to suit your acca betting.
BetVictor - Best Odds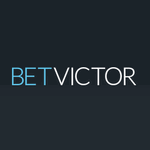 For simple day to day value there is no beating BetVictor. For years now the bookmaker has claimed the title of best average odds.
This means if you place your accas here on the whole you are getting the best odds available.
It gets even better as BetVictor can always be relied on for acca offers, they invented acca insurance after-all so you are in the best hands.
Terms and Conditions Apply 18+ BeGambleAware.org #ad
William Hill - Reliable Added Value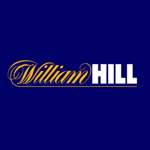 William Hill are famous for running some quite crazy multiple retention offers, regular customers can get a lot of long term value from.
For example, in previous years the bookie has run all sports acca insurance, acca boosts, acca bonuses and all sorts of enhanced multiple deals.
These change a lot but one thing you always know is you can find added value with Hill's.
Terms and Conditions Apply 18+ BeGambleAware.org #ad
Boylesports - Best For Loyalty Deals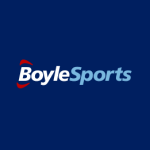 Boylesports have been one of the most reliable bookies of the last decade or so at running accumulator offers and loyalty clubs.
The specific offers and terms can vary but include insurance, bonuses and weekly free bet clubs.
This is a serious site for serious punters providing longer term value.
Terms and Conditions Apply 18+ BeGambleAware.org #ad
How Do Accumulators Work?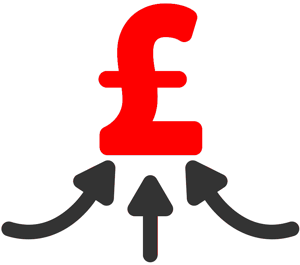 There is nothing particularly difficult to understand about an accumulator, it is a simple straight single bet (i.e. only one stake needed) placed on multiple linked events. You can link any events you like together so long as they are not related.
Related bets are events where one outcome can influence that of another, therefore these cannot be linked in a conventional multiple. A good example would be trying to bet on a first goalscorer and a correct score in the same match as a double bet, this is not allowed. These events are known as related contingencies and there are often special bet types available in place of a normal acca (e.g. scorecast, wincast, etc.). You can read more detail about this in our related contingencies article.
Accumulators can link any independent events together, even live in play. The bet will only win if all your predictions come true, if one event lets you down then you will lose (if you don't have insurance). Odds are cumulative so each selection you add in to the multiple increases the payout but obviously also increases. If one selection is void this doesn't mean you accumulator is also void, this simply means that selection will drop out, so if you have a multiple with 5 picks it will become a 4-fold instead.
How to Place an Accumulator Bet
Add all of your selections to your bet slip, the example below is from Ladbrokes but all of these are fairly similar between the various bookies. You will see the option to bet on each of these events as singles with multiple betting options below, this is where you straight accumulator line is. You may need to click an arrow or button to expand the multiple bet selections first to see them.
In the example below I have selected four events. An accumulator taking into account all of these events is called a fourfold, if you place a single bet on this line you would need all four predictions to come true to win. You can see next to the fourfold the odds you will receive (in this case 108.61/1), in this example you would win £548.10 in this scenario from a £5 bet.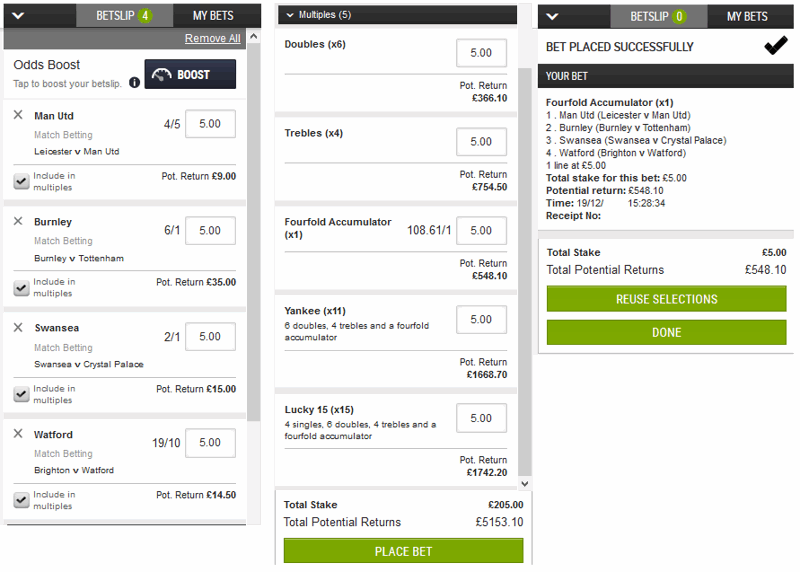 On the bet slip there are other smaller accumulators available too. In instance the 4 selections can be made up into four trebles and six doubles. You can choose to make as many smaller accumulators as you want to from your larger number of selections – although remember you will need to place multiple stakes to do this.
Further down you will see a series of other multiple bet types, known as 'full cover bets'. These are called full cover bets because they cover all possible multiple combinations from your selected events. Using the example of 4 selections you could place a Lucky 15 bet. This is 15 individual bets packaged into one bet type and covers, in this instance, 4 singles, 6 doubles, 4 trebles and a single 4-fold accumulator. In this scenario even if just one selection were to come true you would still win at least one of the bets – although bear in mind that you will likely need two or more selections to win to at least win your stake back.
Full cover bets are not single bets rather they are a series of single and multiple bets in a package, this means, using the example of a Lucky 15, that you will need to place 15 individual bets, your stake is therefore multiplied by 15x. If you stake £5 / line your total stake would therefore be £75 so do take this into account (see screenshot above). There are many types of full cover bets available dependent on the number of selections you have. You can read about how these bet types work in our full cover bets article.
Multiple Bet Types Available
The table below shows the types of multiple bets available for increasing numbers of selections. Full cover bets with singles include, as the name would suggest, all the single event bets, full cover bets without singles only include bets with two selections or more.  The total bet is will be the unit stake multiplied by the number of bets.
| Selections | Straight Acca | Full Cover with Singles | Number of Bets | Full Cover Without Singles | Number of Bets |
| --- | --- | --- | --- | --- | --- |
| 2 | Double | N/A | – | N/A | – |
| 3 | Treble | Patent | 7 | Trixie | 4 |
| 4 | 4-Fold | Lucky 15 | 15 | Yankee | 11 |
| 5 | 5-Fold | Lucky 31 | 31 | Super Yankee | 26 |
| 6 | 6-Fold | Lucky 63 | 63 | Heinz | 57 |
| 7 | 7-Fold | No Name | 127 | Super Heinz | 120 |
| 8 | 8-Fold | No Name | 255 | Goliath | 247 |
| 9 | 9-Fold | No Name | 511 | Block | 502 |
| 10 | 10-Fold | No Name | 1023 | Block | 1013 |
How to Calculate Accumulator Odds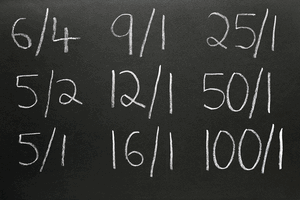 Most betting sites now show you either the odds on your betsip next to the accumulator field or will show you how much you will win from your stake at the bottom. If they show you how much you will win then simply divide this by your stake to see the odds.
If you want to calculate accumulator odds yourself then it is really simple, this is just serial multiplication. The easiest way to do this is to convert all of your odds to decimal, most bookies will have a tab to let you flip between decimal and fraction or you can use a conversion table like the one on our betting odds explained page.
For ease let's say we have five selections all with odds of evens (2.0 in decimal), to calculate the odds just multiply them together, i.e. 2.0 x 2.0 x 2.0 x 2.0 x 2.0 = 32.0. You can then convert your final decimal odds back to fraction of that's easier, 32.0 would be 31/1. Therefore 5 selections with even odds in a straight accumulator gives cumulative odds of 31/1.
If you can't be bothered to work out the odds yourself, or you want to compare various bet options, then try a Bet Calculator.  The one available from BetVictor is superb, free to use and allows you to basically build any multiple bet your want.  You can even use it to work out if you were given correct returns if there is a deal heat, rule 4 deductions or void selection.
Bookmaker Accumulator Margins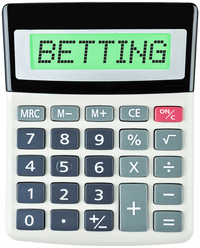 The downside to placing an acca is that you not only compound the odds, meaning you can win more, but you also compound the bookmakers margin, meaning they can make more money. Being honest this is one reason why betting sites like to push accumulators and one reason they can afford to run such attractive insurance and bonus offers. This isn't a reason to not place a multiple bet but it is something to be aware of and a good reason why you should be using some of the offers that give you enhanced winnings or a rebate.
Let's say a bookmaker is running a 5% margin on all the events in your accumulator. If you were to place a single bet then the margin is 5% but if you combine two events together then the margins get added together, 5+5 = 10%. This keeps going the more selections you add in, a 10-fold acca in this case would be a 50% profit margin for the bookie. Bonuses are designed to give you some of this profit back and encourage you to bet on large accumulators. You can read more about how bookmakers set odds and calculate margins in our dedicated article.
Accumulator Betting Strategy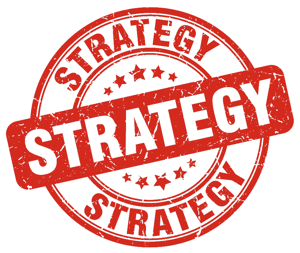 There is no way to guarantee a win in sports betting and this is certainly true when combining a series of events each influenced by their own random factors. There are however ways to ensure that when you do win that you are getting the best value, so that in the long term you should win more, or at least lose less. Here are some basic points to consider when placing an accumulator bet.
Take a Bonus – Accumulator bonuses are fairly widely available for football and tennis. These days you can even find them for all sports from the likes of 10bet, allowing you to mix and match sports even and even pre-event and in play. Bonuses are available simply because accumulators have high profit margins for bookies, this is their way of giving some of that back so you may as well use them. The best bonuses start with a low number of selections and pay extra winnings in cash. We have a recommended list of accumulator bonuses if you would like to read more.
Take out Insurance – The alternative to a bonus is acca insurance, this give you your stake back if one lets you down and over time this can save you some cash. The best ones of these are open to multiple sports (e.g. Vernons) and start with 4+ selections. On the whole these give stakes back up to £25 although this is usually as a free bet token rather than cash. On the whole I prefer bonuses but insurance is useful if you have one selection you are less confident with. Again we list our recommended acca insurance providers if you would like to compare the offers.
Acca Clubs & Free Bets – More recently accumulator clubs have become popular. These generally give you a free accumulator if you spend a certain amount each week on acca bets. There are now several examples of these (e.g. William Hill spend £20 in a week get £5 free) and for regular multiple bettors this will add up. Some acca clubs even come with combined accumulator insurance and bonus, thereby avoiding the problem above of whether you should take a bonus or insurance. Read more about accumulator free bets.
Avoid Big Accumulators – The bigger the accumulator the less chance you will have of winning and the more you are enhancing the profit of the bookmaker. The best balance is a multiple with a sufficient number of selections to give you a decent win relative to your stake but not so many picks that your acca hardly ever wins. If your accumulator is for example 5000/1 then this means you will win only once in 5000 bets on average (well more really when you add in the bookie margin). If you placed one of these a week it would take an average of 96 years to win just once – that's no fun, although of course you could get lucky!
Don't Pick Just the Favourites – It can often seem like the easiest way of making a quick buck, stick four 1/4 (1.25) odds on favourites together in a 4-fold and you've created a bet with favourable odds (1.25×1.25×1.25×1.25 = 2.44) of just under 3/2. This is not a great thing to do, by combining the four picks together you are increasing the effect of random chance on your bet. The problem here is the favourite doesn't always win (think about any horse race meeting, the favourite actually wins less than half the time) and your reward if the bet does win just isn't high enough to justify the risk.
Mix Bankers and Outsiders and Use Insurance – For me the best accumulator will take 3 or 4 selections where you think there is a very good chance of your prediction being correct (these will be low to moderate odds) and combine this with a selection that is more of a punt. The higher odds of your outside bet will really enhance your acca but if you've done this using acca insurance then if it does lose at least you get your stake back.
Bet On Markets Other Than Outright Results – The problem with betting on match winners or the draw is the odds tend to be limited in range. In the modern day you can add all sorts of markets into an accumulator bet. Both teams to score and a team to win is a great example of an increasingly popular bet to combine in a multiple. These bets have higher odds meaning you only need 3 or 4 selections to get the same odds as a 6 or 7-fold match result accumulator. Less selections means less relative risk and lower overall bookmaker commissions. You can also mix and match markets, you could have two or three match results mixed with a couple of both teams to score and a first goalscorer bet for example (so long as all events are independent).
Place Multiple Multiples With Insurance – If you want to cover more bases in case one or two selections fail then consider placing several multiple bets. Obviously if you want to cover all bases you would place a full cover bet, but you can also place your own combination of bets manually that cover at least some of the scenarios. If you have 5 selections why not place a single 5-fold and five 4-folds, this is six bets but it does mean if one doesn't come in you will still win one 4-fold. If you do all of these with insurance then should one let you down you will get your money back on all the accas that lose while still getting a payout on the one that wins.
Coupons and Jackpots – Most top bookies run coupons, for football multiples at least. These give you guaranteed odds for a set number of picks and can offer better value than placing the bet off coupon. Some coupons also come with jackpots, so if your multiple does win you could also be in with a chance of winning a jackpot on top. These tend to be big accumulators, but saying that if you were thinking of placing a big acca anyway you may as well use a jackpot such as Coral's football jackpot.
Make Your Accumulator a Low Stakes Extra Bet – Accumulator bets are a lot of fun and when they win they give you a great feeling if you've increased your stake 10-fold for example. The issue with this is you are not going to win each time you play and if this is your weekly bet you could go months, even years, between wins depending on how high your accas are. Try using accumulators as a low stakes supplementary fun bet along with other bets, this way you will still enjoy winning more often and every now and again you'll have the extra special bit of luck when your accumulator comes in too.
Find the Best Odds – The raw odds of each selection is incredibly important to getting the best value from a multiple. Odds are multiplied together in an acca so if you could have got 5% better odds on each pick this will add up the more selections you have. This is a balance however as you also need to take into account any insurance and bonuses available too.
Accumulator Insurance and Bonuses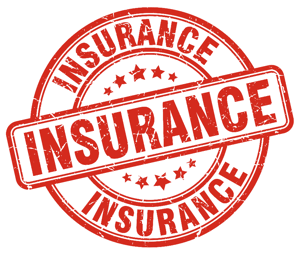 We've touched on this a few times already, accumulators have high profit margins for bookmakers and this is the primary reason why there are so many bonus and insurance offers available. These days it's harder to find a bookie that doesn't have an accumulator offer rather than one that does. For this reason you should really be utilising these deals to add value to your bets, if your bookie doesn't have an acca deal I suggest you go find one that does.
In general you should take a bonus if you're confident of winning. The best ones to take are those with high limits and pay extra winnings in cash. It's worth checking what markets are available for the bonuses but most standard bets should be included. All sport bonuses are now available too from a range of operators.
Acca insurance is a great option to take if you have a selection you are less sure about or if you've thrown in an outsider to boost the odds. This way you can still take a risk but should one selection not come true then you will always get your stake back. Do note that stakes tend to be returned as free bets so you will need to wager that with the same bookie and it will have an expiry (usually 7 days). In general look for deals that start with 4+ picks and are available on multiple markets and sports.
Recently some betting sites, such as Betfair, have created a new form of acca insurance. These let you exchange lower initial odds in exchange for insurance. The benefit of this over conventional acca insurance is stakes are refunded in cash and to a much higher limit. Bookies such as Ladbrokes now even let you edit your accumulator live in play, this is a form of cash out in some ways but it does allow you to drop out selections in exchange for lower winnings if you have picked a shocker.
History of Accumulator Betting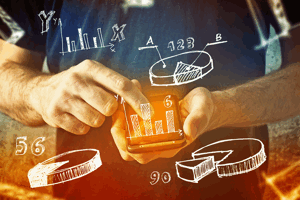 It is impossible to track the origins of the multiple or combo bet. People have been combining scenarios together into bets for as long as there has been betting. You can imagine 10,000 years ago groups of humans betting a hunks of mammoth meat on the results of two or more fights, basically an accumulator wager.
With the exception of betting on horse racing the accumulator bet actually predates the standard win single in football and other modern sports. Think about the football pools, the first working class betting phenomenon, this was effectively a large accumulator predicting the results of a series of matches. Even the change in the legislation in the 1960's to allow off course gambling did not change much as in the UK up until the 1990's the trebles rule still applied. This meant that all bets on football match results must be combined into a minimum of three selections.
I think this is one reason why we have a such a love affair with the acca, in the UK at least. We can all imagine the old coupons down at the bookmaker shop picking our weekly multiple. The accumulator is also a more aspirational bet, you only need a few quid to potentially earn hundreds making it a draw of the working classes, and myself included. I know accumulators are not necessarily the best value for money bet out there but there are few bets that give you a similar buzz as winning a decent sized acca.
Commonly Accumulator Terms and Conditions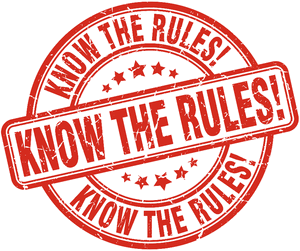 When placing any wager it's always worth taking the 30 seconds needed to browse the terms, there is nothing worse than thinking you've won to find out you've broken some minor rule. Here are some common acca related terms to look for when betting and using promotions:
Minimum odds – To qualify for many acca insurance offers there are often minimum prices to adhere to. This is generally a minimum for each leg and this should be 1/2 (1.50) or less (anymore and go elsewhere). Alternatively there will be a cumulative minimum (e.g. whole multiple must be more than 3/1).
Minimum Number of Legs – All accumulator offers have a minimum number of legs (even if it is two or more). Most acca insurance starts at 5+ (although you can find 4+) with most bonuses starting lower, generally trebles or higher but you can now find bonuses on doubles, especially for sports like tennis.
Void selections – If an event is declared void in your accumulator this does not invalidate your accumulator it simply removes that selection. If you start with a 5-fold and one is declared void this will decrease to a 4-fold. On the whole this isn't a problem, except your odds will obviously decrease, but do note this if using an offer. If you have insurance that starts at 5+ and you drop down to a 4-fold then you will no longer qualify for the acca insurance.
Maximum Winnings – If you are going to be placing really big accas then check the payout limits. Some smaller bookies have limits as low as £10,000 or less and big multiples could hit this amount. If you want to place these bets you are best doing it with a bookie with high limits. This also applies to acca bonuses, many of these are capped so it's worth calculating whether you have hit this cap or not. Again some small bookmakers have low caps (<£1000) and some have big caps (up to £100,000).
Cash or Bonus Winnings – If using a bonus have a look and see if the bonus winnings are paid out in cash or promotional funds. Cash is obviously better, promotional funds will come with an expiry and critically a rollover, meaning you will need to bet your winnings several times over before it becomes real cash.
Free Bets – Almost all acca insurance offers give you money back as a free bet. It's again worth checking the terms first for this. Some free bets have short expiry's (e.g. 24 hours) although the average is around a week. The free bet may be restricted to a certain sport (e.g football) or market (you may only be able to use it on another multiple for example) and may even come with minimum and/or maximum odds. Of course bear in mind with acca insurance that although you get your money back it is a free token that you will need to bet again with that bookie and the stake is usually not returned.
Sports & Markets available – Most accumulator offers are restricted to football and some are even restricted to certain bet types (match result only for example) so check this, especially if you mix markets and sports together in combo bets.
Payout Limits – Most sports and markets have maximum payout limits, big sports like football will have much higher limits than smaller sports like darts. Note this when placing an acca as this is what will define the maximum payout. There is no point placing a darts acca that will win you £50,000 if the maximum payout is £25,000 for example. If you mix sports in your acca too the max payout will be defined by the sport with the lowest limit.