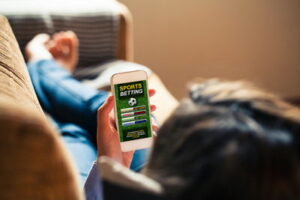 When apps were first developed in 2008 they were restricted from being used for betting until 2011 when Apple opened up their applications to allow real money gambling and in the space of one year mobile gambling revenues more than doubled.  Google initially only allowed betting apps through third-party channels but reversed this decision in 2017 to allow the Play Store to feature them, it was no surprise that the following year saw another massive jump in online gambling revenues.
The take home message from this is people like to bet using apps as they offer convenience, familiarity, personalisation and often a better user experience and the app market has grown faster than any other remote betting interface.  Around 70% of gamblers now bet through mobile most often, of those nearly two thirds primarily use apps.  Recent polls also show around 50% of people that gambled in the previous four weeks used an app to do so.
Apps are however more variable than mobile websites and there is a huge range in both quality and functionality between different brands.  Some operators have single apps that do everything, others split their products into various applications, some provide full access to services through the app where others have partial functionality requiring you to use the website for certain things like support or promotions.
There is a lot to consider when looking for a good betting app and having a good website doesn't always mean a good app.  On this page we look at what we think are the best apps and discuss the benefits and disadvantages compared to mobile websites along with the history and future of them.

bet365 - Best Sports Betting App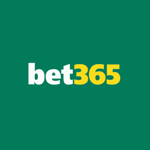 We could list a load of apps that are good for certain products or features but let's face it when it comes to online gambling there is only one name that springs to mind for the best quality, service and coverage and that is bet365.  In our opinion they have the best all round experience through both the website and app and this is reflected by the fact they are the world's largest online betting company with the most loyal customer base.
Bet365 offer pretty much everything a typical player or punter would ever need but the size of operation means it would be far too busy and resource heavy to offer all products through a single application, therefore, they offers different apps for sports, casino, live casino, games, Vegas, poker and bingo; each individually designed to feature the best of each product.
Everything from bet365 is designed in house, they make their own platforms and interfaces, have their own odds traders and manage all of their own support and banking and this means there is no compromise for the user with all features made to seamlessly fit. Each app has full functionality, meaning you can access banking, history, account settings and offers without leaving the app, you can also use live chat without leaving the app, which is not something many others do.
The sports app is known for having the best live betting and streaming, it is perfectly laid out to make it intuitive and easy despite the massive depth of markets available.  It is not as 'pretty' as some of their competitors but then that is not why most people bet and bet365 have decided to do away with the flashy graphics and simply just offer good honest markets.
The gaming apps are split into various products in order to provide the best experience for each.  Being a big company they license lots of games from various providers and so to deliver the best of each of these the apps are separated to offer the user the full product without compromise.  Gameplay is fantastic in our experience and having played 100's of hours of games on their app between us we've rarely seen the apps crash or produce errors.
The drawbacks are if you like to use multiple products it can be annoying to have to have several apps and they don't offer a single wallet system.  That being said very few of the bigger companies do any better in this regard and if you prefer to use multiple products in a single session you may be better using a website generally.
One thing you will notice from reading this page is that in some cases it is better to use a mobile website and many people do use apps and mobile sites interchangeably.  Therefore, it is good to know that bet365 also have one of the best websites in the world and therefore there is no compromise with features if you need to use the site instead.
From the experience of the author and is subject to change and location. Customer eligibility is the decision of the bookmaker.
Mobile Websites vs Apps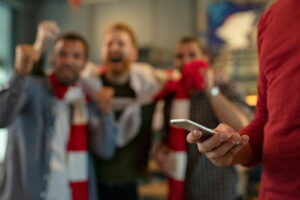 When Apple launched the App Store in 2008 people immediately went crazy for apps, which produced the common phrase 'there's an app for that'.  This was fuelled by an App war with Google Android that produced huge advances over the space of a few years.
One of the biggest industries to jump onto to the App wagon were gambling companies, who recognised straight away that the added convenience apps provide could help them increase their profits.  It also gave them a way to access customers more directly through push notifications and many brands initially gave added incentive bonuses for customers to use their apps.
Companies also realised pretty quickly that apps helped with retention of customers due to the fact the branding is visible on their devices even when not being used, meaning users are more likely to go back to them if when they think of betting.
In the last few years, however, the popularity of Apps has begun to wane a little with some people now preferring mobile websites instead.  This has been driven by factors such as people not wanting to crowd their devices and memory with apps, not wanting other people to see gambling apps on their phones and problems with crashing and lack of full functionality.  At the same time mobile browsers have now become as good as their desktop counterparts and are generally able to load sites and features quicker than apps in many case.
Therefore, the difference between an app and a mobile website really comes down to preference these days.
App Pros and Cons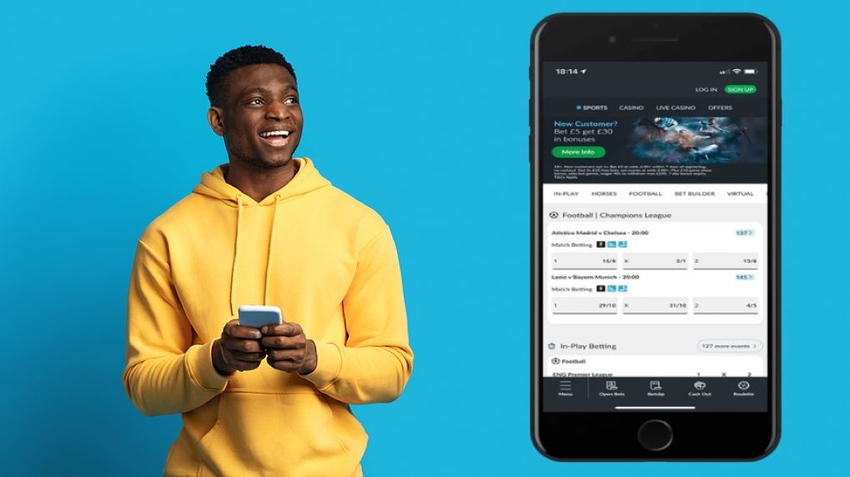 Apps are generally easier to access as you can usually launch an app quicker than you can load a website through a browser, which is important for people who want to bet quickly or bet in-play, and most applications automatically log you in.
This of course has drawbacks too as it means there is more chance someone else could access your app from your device, especially minors.
| Feature | App | Mobile Site |
| --- | --- | --- |
| Accessibility | +++++ | +++ |
| Interface | ++++ | +++ |
| Multi-Device Use | ++++ | ++++ |
| Familiarity | +++++ | +++ |
| Incentives To Use | +++ | + |
| Customer Support | ++ | ++++ |
| In-Play Betting | +++++ | ++ |
| Streaming | +++++ | ++ |
| Notifications | ++++ | + |
| Full Functionality | ++ | +++++ |
| Comparing Odds | + | ++++ |
| Multi-Product | ++ | +++++ |
| Device Resources | ++ | ++++ |
| Load Time | ++++ | ++++ |
| Crashes / Errors | ++ | +++ |
| Auto Login | +++++ | ++ |
| Restrict Access | ++ | +++ |
| Data Collection | + | +++ |
| Poor Connection | ++ | ++++ |
Many apps are only available for one product, which can be a negative if you like to access sports alongside casino, bingo, etc., as it means you will need multiple downloads, taking up device resources.  Through a mobile site you can usually access all products, this includes customer support and full history, which isn't always available through the app.
An app can take longer to load initially compared to a mobile site but then generally once loaded it is quicker to load pages internally compared to a site. Apps can also often be personalised allowing you to optimise them to show you the things you want to see, which can save a lot of time.
Largely an app is better for in-play betting and streaming as the interface is designed for the specific brand whereas a website must be a compromise to work with multiple browsers.  That being said apps are historically more liable to crashing and generally need more bandwidth and so can be worse when using poor internet connections.
If you like to keep up with brand news and promotions then push notifications from apps are useful, however, if you don't like this type of thing then a website is less intrusive.  There is also less data collected from a site vs an app, so again if this is something that concerns you a mobile site might be better for you.
Visibility is also both a positive and negative, apps show their branding on your device, which means it is easier to find when you need it but conversely it also means other people are likely to see you use betting apps, so if privacy is a concern then websites are more anonymous as you can hide them, clear history, view privately, etc.
When it comes to playing casino games, slots, bingo, virtual sports and other gaming products then apps have a clear advantage over mobile websites.  Games are generally cleaner and more vibrant through an app compared to a site, where they are often clunky.  Games are more liable to time out and have connectivity issues through websites.  There are still some games that may only be available through an app that you can access through a site, but this is getting rarer these days as all new games are optimised for mobile and apps now.
Having said that it is interesting that while people use apps for games for than websites of those that use desktop sites more do so for casino games compared to sports betting and this is largely due to the bigger and better experience a game can give you on a big screen, something which mobiles will always struggle to replicate.
There are obvious pros and cons to using apps but most of the points are subjective and the benefits largely depend on how you bet and how you want to interact with brands.  Most people use a mixture of sites and apps and it is a good idea to find a site where you enjoy the website as much as the application, this way you can use them interchangeably to suit your needs.
How Apps Work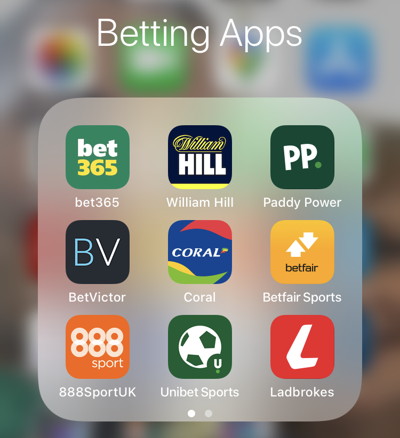 To understand how gambling apps work, it is first worth becoming acquainted with how the relevant websites work, especially with regards to the customer registration process, depositing and withdrawing and also key fundamentals such as making wagers.
Of vital importance for operators was to ensure that, if anything, these processes were simpler. This is because compared to desktop devices, handheld devices are much smaller and in many cases have less technological ability in terms of power and also limited navigational ability.
Ultimately, when registering to a gambling operator through their app this process in many cases is as simplified as it can be while still having the necessary and required steps in place. While some vary, it usually involves the customer being presented with a big, clear call to action button which prompts the customer to click on using their thumb or fingers.
The beauty of such devices is that this then automatically brings up a keyboard for the user to enter their details in the required fields which usually ask for such things as name and address – often the requisites that are part of the all important KYC (Know Your Customer) process.
Upon completion, customers are then asked to confirm their payment method and the great thing about using a mobile device and going through an app, is that (if it is offered), customers can select the 'paybyphone' method if they so wish and set this up, as well as other options such as debit or internet payment gateways, such as PayPal. Through the gambling apps, customers make deposits and withdrawals the same way that they would as if they were using a desktop device, though the menu headings may be presented in a different way due to the limited screen space and the way the app has had to be designed.
In terms of how the apps run, perform and operate, again – it is very similar to how the website works in terms of how actions are processed. Apps are still connected to the operator's main server and commands are registered and communicate in the same way.
There are though, different operating systems that the app may be available on depending on the handheld device that the customer is using. For example, if they are using an iPhone, the app will run off the iOS operating system and in terms of design there may be some differences in terms of how that particular system functions. The iOS programming languages are known for being faster than their Android counterpart, though this is a case of milliseconds. Another subtle difference is that compared to most iOS devices, Android devices have a 'back' button which isn't typically available on the former and as such, in-app navigation is often required. The most important thing to remember though, is that regardless of the device you use, the app itself will still work as the operator wants it to.
Some gambling companies meanwhile, may offer slots or games that are only developed to leverage mobile technology (and as such, not available on desktop), while they may also have mobile-only signup offers and promotions in order to encourage more people to use their app. The latter tactic, especially was an initiative that was established a while after mobile apps had been developed as a marketing strategy and this has experienced significant success.
When it comes to security in the gambling industry, this is somewhat of a concern for some customers with regards to their details staying private and as a result, websites use encryption technology which is industry standard in order to keep their customer's details as safe as they can.
With apps, they essentially work in a similar way when it comes to security because the same technical measures are in place. Possible issues arise in relation to hardware and as such, it becomes a matter of external security. With apps, these can be accessed via a number of devices; whether this be various different smartphones and also tablets; basically anything whereby an app has the ability to be downloaded, therefore making it harder to police and monitor levels of security. Over the last few years, smartphone devices especially have become the subject of many hacking attempts and while apps generally have robust security measures in place, designed to make it virtually impossible for any breaches to occur, the fact that handheld device users also have many other applications downloaded, it can invite unwanted security breaches.
When it comes to things like slot performance in regards to things like graphics and gameplay, this is something that developers have worked hard to make sure that users still get a great experience with. While technology also has a lot to do with it, in terms of screen size, audio quality and device performance, most gambling apps have generally had significant amounts of investment committed towards them and as such tick a lot of the boxes when it comes to customer satisfaction. Factoring in, ease of use as well, this has been one area where gambling companies have worked hard to make sure that their users aren't tempted to try apps from competitors. Ultimately, efficiency is an important consideration for gamblers and ensuring that they can be playing on their preferred slot, or finding their sports betting market as quickly as possible.
Multi-Product vs Single Product Apps
Multi-product apps are those that contain all sections within one app, meaning you can bet on sports, play casino games, lottery, bingo, etc., all from within the same application.  Single product apps are therefore self explanatory, there is a separate app for sports, casino, bingo, games, live casino, Vegas, etc.
In the early days most apps were single product and this was largely driven by the added complexity needed for multi-product versions but as technology has developed, phone memory has grown, processing has got quicker and mobile internet speeds have increased it is now common to see apps that cover all gambling products in one.
There again is no particular benefit to one over the other and it mostly comes down to preference.  Many people like multi-product apps as they reduce the need to have several apps downloaded and make it quicker for those that like to use different products interchangeably, such as place a sports bet then play a game.  Single product apps are liked more by those that mainly just bet on one section and want a cleaner and more enriched experience.
What has become more common of late are apps that do a little bit of both.  Most of the big brands now have one main app that is usually for sports betting along with several single product apps for casino, bingo, etc.  The main app however has access to some or all of the other products, allowing you to place sports bets and play games, lottery, etc.  This then meets the needs of both customer types, you can either use the single app and have access to most section or use separate apps for a fuller more enriching experience for that specific section.
Gambling App Restrictions
Gambling apps often do not work in other countries and this is all dependent on what type of license the operator has in the country in question.
Some apps will work in other countries if the company operates in that country under the same conditions but by and large apps do not work abroad.
If the gambling company does not operate in the country you are visiting then this will apply to the website as well as the app, although there are rare instances where the app is restricted but you can still bet through the website so it is worth checking both.
Restricting Access to Others & Yourself
One of the biggest problems with apps is restricting access to other people, especially those under 18 years of age.  It is common for people to allow others to use their phones and tablets, especially family members and there is an added possibility by using an app that others could access your betting account.
Many apps can be set to login automatically and many of us do this to avoid needing to enter credentials each time, some require a fingerprint ID or passcode but this is not universal.  There have been many instances documented where people have had their accounts used by others in this way.
The best way to avoid others accessing your apps if you are concerned is to opt-out of auto-login or use a mobile website instead.  Even if using a mobile site you may need to set the browser to not remember your credentials if you want to be sure no one can login to your account.
There is also the obvious issue of using apps if you are a problem gambler, the visibility and ease of access for an app compared to a website means that they naturally are harder to avoid.  In general if you struggle to regulate your access to betting sources it is advisable to not gamble but at the very least do not use apps as these may exasperate problems.  Another option is to put apps within a specific folder to make the brands less visible on your screen.
Crashes and Errors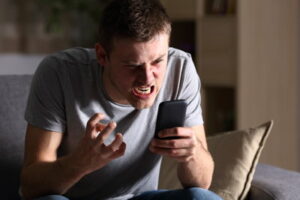 Apps are historically liable to crashes and errors and this is in large part due to constant operating system updates that app developers can sometimes struggle to keep up with.  If your app crashes a lot and you recently updated your software then that could be the issue.  It is worth setting your apps to auto-update too if you want to avoid out of date apps that are more liable to crash or not work at all.
Within that though some apps are much better than others and we've all had infuriating apps that crash more than others.  The common factors that can induce errors are server overloads caused by too much traffic, high refresh rates that are impacted by poor internet connection and potential issues with your devices active memory if you have a lot of apps open at once.
The only real way to tell how good an app is by using it for a while.  Gambling app reviews within the app store should be taken with a pinch of salt because often people are upset about betting companies for other reasons and are looking to hurt them.
It also helps to have an account with a betting company that also has a very good mobile website as this gives you the option to switch if there are problems with the app, and vice versa.
History of Mobile Betting Apps
Having now become an important part of the gambling 'toolbox', it is fair to say that betting apps have now taken precedence over websites for the majority of gambling companies. That much is obvious when looking at the number of mobile developers that firms like BetVictor and Betfred employ, who it is sensible to argue that they put a lot of thought into their app strategy, especially when it comes to product development. Both of these companies have focused a lot more on in-app features over the last few years, with an emphasis on their apps offering more differentiation compared to others in the marketplace.
Up until 2011 though, Apple prohibited real money gambling apps while Android only allowed them via third party until 2017 when they were then allowed on to their app store. In a further development, Apple then announced in 2019 that it would only allow gambling apps which were native to iOS to be hosted on their app store. In this update, they detailed that HTML5 games which were included in apps "may not provide access to real money gaming, lotteries, or charitable donations, and may not support digital commerce".
This effectively meant that only those gambling apps which were developed specifically for their own operating system would be accepted by their app store.
It was no coincidence that from 2011 onwards, coinciding with when Apple allowed real money gambling apps to be allowed on their devices (and also partly an improvement in mobile hardware), that there was a considerable increase in the popularity of mobile betting.
In 2019, it was found that an estimated 72 percent of sports gamblers use mobile devices and many top operators are leading the way in the mobile landscape, particularly bet365, 888Sport, Ladbrokes and Betfred, who have paid close attention to their mobile sports betting offering.
According to the UKGC (UK Gambling Commission), one of the initial major increases came in 2017, where the percentage of people gambling online using smartphone devices jumped to 39 percent, which was 10 percentage points more than a year before. Furthermore, it was found that there was an eight percent increase in 2017 from 2016 in relation to the number of online gamblers who had wagered using either their smartphone or tablet, with that figure standing at 51 percent in 2017.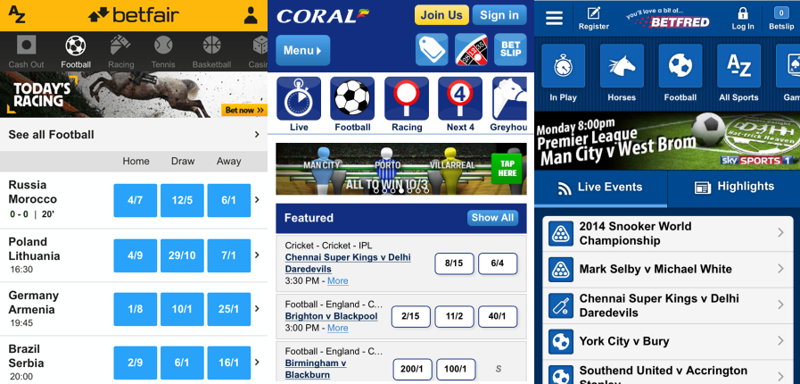 Image shows early versions of apps/mobile websites from 2013
There were a number of reason why mobile gambling increased such as convenience, being easily updated (notifications were sent directly to their phones) which allowed them to take action, transferring money via phone became easier (payment providers offered customers their own apps) and research also suggested that mobile app players were twice as likely to convert to real money play than PC users.
Just like websites when the gambling world moved online, finding ways to entice customers from an online product development perspective has now been integral for the most popular gambling apps, though that isn't enough. Ensuring that their audience knows that they exist has been the main challenge.
This is where television advertising has played a huge role and for the gambling industry, this mainstream marketing channel still goes a long way to contributing to customer acquisition. Gambling adverts now, more than anything advertise their app and companies such as BetVictor have also been able to use this as a platform to promote features that others do not have. This was evidenced in 2017 when they launched three very successful digital products which were designed to help give them an edge in the industry, which included the 'Golden Goal' initiative for the football market.
Advertised weekly, this was where customers could participate for free in selecting the first goalscorer for a predetermined game as well as the minute they would score and the winning prediction (calculated using algorithms) would scoop (initially) £50,000 with this rolling over by £25,000 weekly if there wasn't a winner. This initiative attracted 10s of thousands of app downloads and helped to give the company a significant amount of authority in the gambling industry.
What Was The First Gambling App?
In the gambling industry, the term 'intellectual property' hardly exists in a true legal sense; this aspect of law is riddled with innuendo as it is and there is very little precedence. As a result, what is often the case is that, gambling companies will often copy one another if they see that their competitors have launched something that is doing well, whether this is a new market, product or even advertising tactic.
It is believed that the first gambling app originated from one of the 'big three' UK betting firms and as such, either William Hill, Ladbrokes or Coral, while 888 is also a possible contender. For a long time, the smaller gambling companies would let these almost be the litmus test for the rest of the industry, because of the fact that these had the budgets to experiment, and to fail.
| Gambling App | Android? | iOS? | PayByPhone? | Best Feature |
| --- | --- | --- | --- | --- |
| Ladbrokes | Yes | Yes | Yes | Range of sports markets |
| Bet365 | Yes | Yes | Yes | InPlay betting |
| BetVictor | Yes | Yes | No | Welcome Bonus |
| William Hill | Yes | Yes | Yes | Horse Racing products |
| Coral | Yes | Yes | Yes | Attractive interface |
| 32Red | Yes | Yes | Yes | Mobile promotions |
| Betfred | Yes | Yes | No | Innovation |
| NetBet | Yes | Yes | Yes | Mobile Slots |
| 10bet | Yes | Yes | Yes | Ease of use |
Over time, as gambling became more popular, the number of purely online gambling companies increased considerably, though realised that the way to attract customers, especially away from the major firms was to find methods to differentiate themselves.
Compared to the first mobile apps to hit the online gambling marketplace, which were at the time, more a case of trial and error to see what worked, now there are some highly innovative apps out there, which companies have committed a significant amount of investment to.
As a result, this has meant that more features have gradually been introduced as operators realised that they could leverage the popularity of mobile gambling. It was perhaps mobile apps which caused InPlay betting to experience a considerable rise because all of a sudden, customers were able to react to changes in live events and, through their mobile app, make wagers and also deposit quickly and conveniently as and when they needed to.
Another change which is related to this, was when operators allowed customers to 'cash out' their bets midway through a live event, via their mobile app, which meant that they could assess the risk and decide whether this would be worth it to or not. In an attempt to give customers the ability to make better decisions, operators such as William Hill provided highly accurate data via their apps about horse racing, which gave the customer important statistics in relation to the form of a particular horse or jockey around a certain course. These features have become a mainstay over the past couple of years and are now an integral part of a gambling app.
Image shows early versions of apps/mobile websites from 2013
When it appeared that apps were here to stay, much more attention became about how good a gambling company could make their app; essentially it was the prime asset of a company and over time you saw smaller, yet arguably more innovative firms (financially well backed) such as 32Red and Bet365 committing substantial amount of attention to their apps.
Companies like these also prided themselves on promoting the image that they were also more 'tech savvy' than the traditional gambling firms and as a result positioned themselves like that from a marketability angle. This tactic was a way of trying to attract a customer which had similar ways of thinking; it was no coincidence that the 'younger market' felt more aligned to firms such as Bet365 who were more digitally focused and have one of the most robust apps in the industry.
Just like websites did, apps have now become the 'norm' in the gambling industry, though there is no doubt, that with the continuous development of technology the chance of a new channel being discovered is quite high. Arguably, those companies who position themselves to be able to both adapt and react quickly to the market could be the ones who take the lead in the industry.