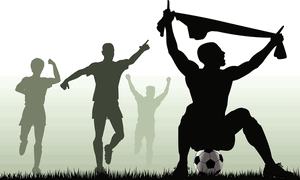 Many UK betting sites have football goalscorer promotions and if you are a punter who likes to place first/last/anytime goal scorer bets then it makes sense to take up some of these great deals and add value to your wagers.
In this article we discuss some of the common offers that you can expect to see with some examples of long standing regular and reliable promos. These include money back offers, enhanced odds offers and more. We also show you the terms and conditions to look out for and help you get the best value bets around.  For details on how to get the best out of goalscorer betting read our guide.
Double and triple odds promotions can now also be found on a range of goalscorer betting lines, representing the most common offer type for this market. If you place bet types like the ones described here regularly then it makes sense to take up a 2x or 3x deal as over time these will surely add a lot of value to your bets.
Best Goalscorer Betting Promotions
18+ #ad. Play responsibly, BeGambleAware, for help quitting visit
Gamstop
.
Betfred Double Delight & Hat-trick Heaven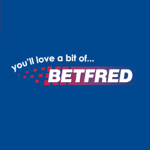 A very long running and seminal promotion from Betfred. The original deal applies to football. Back a first goalscorer and if they go on to score the first goal and a second in the game the bookie will double the odds on your first goalscorer price. If they go on to score a third they will treble the price. All paid in cash with maximum additional winnings of £6000 per match. If you place 1st goalscorer bets it really makes sense to take this offer.  This deal also now applies to in play bets too.
Befred also offer double delight on rugby league and rugby union, double the price on your first tryscorer bet if they score again. Other sports are also regularly covered in the promotion. For example this season get double delight on any NFL game for first touchdown bets and for NFL games live on Sky the hat-trick heaven offer also applies.
If you back market like this often then utilising this offer can really add up over time, especially if you back the next Messi. The promotion does not apply to in play bets.
Terms and Conditions Apply 18+ BeGambleAware.org #ad
Second Goal Scorers Free Bet
One of many football offers run by Quinnbet is the 'seconf goal scorers free bet'. It basically means if you bet £10+ on a goalscorer market and the player scores and your bet wins but goes on to score another you will get an automatic £5 free bet within 24 hours.
This covers pre-match and in-play markets and applies to first / last / anytime goal scorers as well as in-play markets such as Second Goal Scorer, Third Goal Scorer, Next Goal Scorer, etc.
The offer applies to all football where goalscorer markets are offered.
Terms and Conditions Apply 18+ BeGambleAware.org #ad
Betting on goal scorer markets is exceptionally popular in football, we all have an opinion on who we think will score in a game, lot's of people place these bets and so bookies have a lot of temporary and regular goalscorer offers available. Predicating the correct goalscorer can be a good value bet, bookies tend to compete on odds for these lines and so run low margins anyway. Take up a deal on top and this means you can achieve a good return. Here we list some of the most popular regular promotions:
How To Win A Goalscorer Bet
Boost Your Bet – The best way to use these deals is to first find a match or event where you want to back a line such as first goalscorer and then find the deal to match your bet. If you are regularly placing first to score bets particularly then it really makes long term sense to take up these deals.
Who To Back – There is no science to winning bets like this but there are some basic rules that can help your chances. If taking up something like the Betfred double delight / hat-trick heaven deal for football for example it is advantageous to back a player that is known to take penalties and free kicks for example. This gives more chances to score in a game. Conversely players that take corner kicks often have less opportunities to score in play.
Back A Favourite – At the end of the day the odds reflect the likelihood of someone scoring a goal. You could back a defender at 40/1 and maybe once in a few years they will score first and score again, boosting your odds to say 80/1. What is far more likely is someone like Luis Suarez or Sergio Aguero to score multiple goals. The raw odds on first goalscorer will be low, say 3/1 but this will be boosted to 6/1 (2x) or 9/1 (3x) on a much more regular basis. Even I they don't score multiple goals they will still score the first goal a lot too meaning you are paid out more often.
Replacements and Subs – For first to score enhanced odds deals it can really help to pick a player that is not regularly substituted. This not only gives more opportunity for them to score a first goal but a second and third goal too giving enhanced odds.
Take Advantage Of The TV – Many of these promos apply to games broadcast live. Live games in general have the best value odds as bookies will compete more for these and may be sponsoring or have advertising on the event. If you are torn between two bets go for the one on TV and take advantage of the double or treble odds available.
Common T&Cs
Minimum Bets – Look out for any minimum bet amounts to qualify for the enhanced odds.
Maximum Stake and Winnings – These deals will tend to pay enhanced odds up to a maximum stake value (usually around £25) or a maximum winnings amount (e.g. £5000) and any winnings on stakes higher than this won't get the enhanced odds. If you are going to place a big bet, say £1000, it would be better to shop around for the best raw price rather than take a double offer. Although if you regularly place small stake goalscorer bets it is sensible to use these promotions.
Payouts – How are the bets paid out? Many will pay the enhanced winnings in cash that can be withdrawn but some will only pay winnings on the normal price in cash with additional winnings as bonus cash or free bets with rollover requirements, minimum odds or expiry's.
Void Bets – Usually if the player you back in a goalscorer bet does not start the game and is not on the pitch at the time of the first goal, try, etc. then your stake will be returned irrespective of any promotion.
Substitutes – If you back a first to score bet and your player is substituted prior to a first goal you may not get our money back. In this case the bet was live because the player was on the field to score but failed to do so. Some bookies will return stakes in this event so its worth checking.
Extra / Over Time – Many enhanced odds deals described in this section to do not apply to additional time added in knockout games such as extra time in football.