Have you watched a game of darts recently? The sport has undergone a massive transformation in the few decades into a reputable professional sport.
No more smoke filled rooms, players drinking 10 pints of beer and punters screaming endless profanities. Sponsorship money, TV revenue and the PDC split from the BDO have caused a revival in the game. Players now have their own shirts, songs and followings. Top darts players like Michael 'Mighty Mike' van Gerwen can easily earn seven figures and with so much to play for competition is fierce.
Until the BDO went into liqudiation in 2020 there were two World Championships and tons of other annual tournaments from both formats of the game there is plenty to bet on, which did wonders for the sport in the minds of punters and fans alike. Even now the BDO is no more, the interest in the game remains.
Read our darts sports guide to find the best bookmakers to bet with for darts, how to bet on darts, the top competitions, odds, payouts and more.
Best Online Bookmakers for Darts Betting
18+. Play responsibly, BeGambleAware, for help quitting visit
Gamstop
. #ad.
Most bookmakers will cover the PDC World Professional Championships major darts events. If you want to find the top darts bookmakers for markets, odds, offers, streaming and coverage then go no further, we have done the homework for you. Here we list the best darts betting sites and tell you why.
Highest Payout Limits For Darts Betting
A Brief History of Darts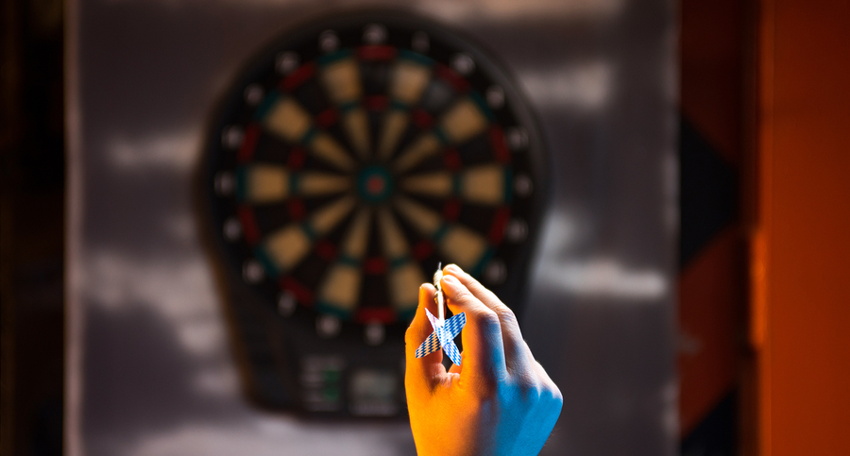 The true origin of darts as a game is largely unknown. After all humans were throwing missiles at targets as well as each other well before they could even write it down. History reports the Greeks would throw small spears at upended barrels during intervals of battles, although this was more for battle practice than for just enjoyment.
Darts began its association with the public house back in the Middle Ages. These early darts were much longer, around 25cm, with sections of tree trunks used as the board. It is possible that the growth rings of the tree acted as targets that defined the later layout of concentric rings in the modern dart board. Sailors reputedly enjoyed the game using sections of old masts, this is a likely reason why darts propagated through the British Commonwealth via pilgrims. Anne Boleyn apparently gave the infamous Henry VIII a set of ornamental darts in 1530.
Despite increasing popularity of darts there remained a wide variety of darts, dart boards and scoring systems across the country and the world. This made competitions difficult until a standardised system was introduced. Originally darts were simply metal spikes with a feather on the end or just cut down arrows. In 1898 the paper flight was invented and in 1906 the metal barrel making the dart a reliable and reproducible piece of equipment. In 1896 Brian Gamlin invented the standard 1-20 numbering plan for a dart board, although variations of the board remained largely based on location.
Early dart boards were short lived and difficult to maintain. Usually hunks of solid wood such as Elm they would need to be soaked overnight to 'heal' the holes in the board. In 1923 a clay dart board was developed that solved this problem but these never really caught on. Later bunches of sisal fibres were combined and compressed into a disk to create an instant dart board success. Cheaper boards were made of cork.
By the end of the second world war it was rare to enter a pub in the British Empire that didn't host a darts board. The National Darts Association was initially formed in 1954, establishing fixed national rules.
History of Darts Betting
During the early 1900's, playing of games of chance was banned in pubs and bars, and darts was bizarrely included in this category.
In 1908 Jim Garside, a landlord, was brought to court on the offense of allowing a game of chance on his premises. Garside took William Annakin with him to court, Annakin a local champion was able to hit any number on the board that the court nominated, the court decided darts was therefore a game of skill and not a game of chance and could continue to be played in pubs.
Darts betting therefore continued unabated with local tournaments in most pubs, and usually with beer as the betting currency.
That was a long time ago though, and professional leagues and bookmaker sponsorship means that now tens of millions is wagered every year on the game.
How To Bet On Darts
With Tournaments that can last a week and legs that can last minutes you can see why darts is a popular betting sport.
You could place a world championship outright and sit back and enjoy or bet in play leg by leg, whatever takes your fancy.
Here we describe how darts works and some of the most popular betting lines available.
For more information on how these wagers work see out bet types section.
How the Sport of Darts is played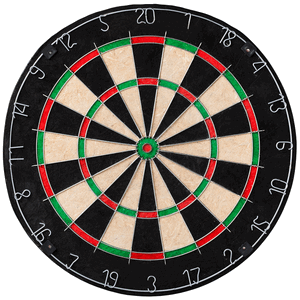 Darts is actually a relatively simple game. Each player has three darts that they throw at a board from a distance of 7ft 9.25 inches – this distance was originally set by placing 4 2ft wide beer crates on the floor in pubs. The board is set so the bullseye is 5ft 8 inches from the floor. The throwing line is known as the Oche, the name is believed to have come from the company that supplied the beer crates.
Players throw in turn with the simple objective being the first player to get to zero and so 'get out' and win that leg. Darts is generally played from 501 to zero, numbers on the outside of the ring represent the score. The outer ring represents doubles (e.g. hit double 11 then you will get 22 points). The inner ring represents a treble (i.e treble 11 would be worth 33 points), hitting any other part of the number will earn a single. The double ring in the centre represents bullseye and outer bull, outer bull us worth 25 with bullseye being a double outer bull, i.e. 50 points.
The highest single score is treble 20, i.e. 60, the lowest score being zero if you miss the board entirely. The highest score from three darts is three treble twenty's equalling 180 points.
To win you must reach zero using a double number (double 1, double 2, etc.), this is known as doubling out. A game will continue until a player doubles out. The final score to win is known as the 'checkout'. The highest possible checkout is 170 points, this is treble 20 (60), treble 20 (60), bullseye (50). The minimum number of darts needed to win a leg is 9, this can be active by hitting 180 followed by 180 followed by a 141 checkout (this is very rare). Most of the top players will check out in around 15 darts.
Matches are divided into legs and sets. A set is usually the first to 3 legs (formats can vary) and matches are the best of so many sets. In a final matches can take several hours and can be best of 15 or more sets.
Outright Result Betting
Almost all bookies offer outright lines for tournament and championship winners. This is the most popular darts bet and the easiest to get good value with. Bookies compete on outright lines, running small margins, combined with pre-event offers you can find cracking prices for top darts games. Check out an odds comparison site to find the top odds for your favourite player.
Win, Place and Each Way Betting
Darts games are played between two contestants and so place and each way betting within matches is not possible but bookies will offer each way and sometimes place only prices for the big events, usually 2 places at 1/2 the odds. Win betting is the most common bet type for darts matches.
Accumulator and Multiples
Darts tournaments are perfect for accumulator betting. Many matches take place in a day especially in early rounds and this means you can place pretty big accas. If you are placing a darts accumulator bet you may as well take advantage of an all sports accumulator bonus or acca insurance.
It is possible to place most type of other multiple bets on darts including all full cover bets such as a Yankee or full cover bets with singles such as a Lucky 15. Read more about full cover betting in our betting guides.
Forecast, Conditional and Spread Betting
You may need to ask your bookmaker in order to place these bets but there is no reason why forecast bets cannot be placed on tournament results. Conditional bets are less common but again there is no reason why you couldn't. Read more about forecast and conditional betting.
The points system of darts actually lends itself well to spread and index betting. Be careful with spread betting, loses (and indeed winnings) are not fixed but instead depend on the accuracy of your prediction. This can be lucrative if done correctly. Read more about spread betting.
Handicap Betting
Only a handful of betting sites provide handicap betting on darts but again the points system is perfect for this bet type. Handicap bets give a points, leg or set advantage or disadvantage to a player, this has the effect of evening out odds in matches with a strong favourite. For example Phil Taylor is playing a newbie and is 1/33 to win, the newbie is 100/1, in the best of 9 sets. A handicap bet giving -4 set disadvantage to Taylor and +4 set advantage to the newbie may give winning odds closer to evens. This potentially adding more value to bets if you think Taylor will win by a whitewash or if you think the newbie has no chance of winning but could steal a set. Read more about handicap and Asian handicap betting.
9 Dart Finish
Nine darts is the lowest number of darts required to checkout in a 501 darts leg. This requires two lots of 180 and a 141 checkout. Very hard to hit and expect great odds if backing a player to hit one in a match. Better players will have shorter prices. These checkouts are so rare you can bet on the likelihood of one occurring in an entire tournament.
Highest 3 Dart Average
As we judge strikers in football by how many goals per game they score we judge darts players on their 3 dart averages. Invariably those with the best averages win tournaments. Back a player to have the highest 3 dart average within a set, match or over a whole championship.
Checkout Markets
Bet pre-event or in play on whether a player will score a 170 maximum check out, these are even rarer than 180 maximums and expect to get good odds if backing a player to hit one in a match. Other bets include picking which player will have the highest checkout in a set/match/tournament. You can also bet on the range of the checkout shot (e.g. checkout of between 100-150) or the double number that the player will check out with (double 16 for example).
Correct Score
Punt on the correct score in a darts match or even within a darts set. Sets and matches are 'best of' and so many final score possibilities exist.
Winning Margin
Choose the winning margin within a set or match or even within a leg (e.g. win by over 100 points) both pre-event and in play. This is a great way to add value to bets when there are strong favourites.
After X Legs/Sets, Race to X Legs/Sets
As well as betting on outright match winners it is also possible to bet pre-event and in play on the result after a certain number of legs or sets. Other common bets include race to 3 legs or sets for example.
180 Maximums

Hitting a 180 (3x treble 20) is the highest score from three darts and is damn hard to hit and obviously top players hit the maximum more than others. Betting lines on 180 maximums are common pre-event such as how many 180's in a match/tournament or from a certain player. 180 betting is also popular in play such as 'will there be a 180 in the next leg', 'number of 180's in a match/set/leg', 'first 180', and more.
Double Result
This a bet on the result after a certain number of legs or sets combined with the overall result of the match.
Special Markets
In darts its all about the players and with big personalities there are always good specials markets around to bet on. I've seen lines available before now on how many times a player will punch the air for example. A word of caution with these bets however, they tend to offer poor real value and should mainly be treated as a bit of fun.
BDO vs PDC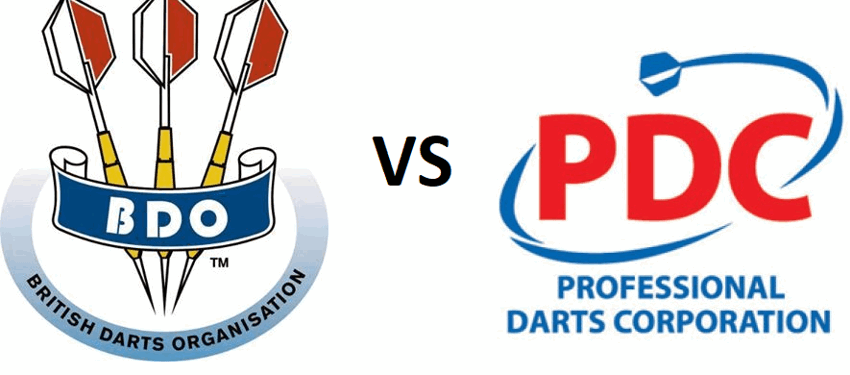 It took until 1973 for Olly Croft to form the British Darts Organisation (BDO). The competition grew rapidly debuting on TV in 1975 with the Embassy championship.
In the 1980's there were over 800 BDO events each year over the whole country, including competitions at Butlins and Pontins! The 80's was a heyday for darts but by the end of the decade the sport had developed a reputation associated with poor health and heavy drinking. TV coverage waned and the sport began to decline.
In 1993 the top 32 players joined together with Tom Cox an Marcus Robertson to revive the sport on TV. Ollie Croft wanted to keep control of the sport and decided not to be involved. This led the players to form a new World Darts Council (WDC), and this led to a split form the BDO and World Darts Federantion (WDF).
Renamed the Professional Darts Corporation (PDC) in 1997 the competition set up its own leagues and championships and the original 32 would not play in BDO events for the remainder of its existence. The BDO and PDC had separate pools of players and each had their own world championship, which was played at roughly the same time too.
As time went on, the PDC was able to sign deals for a greater number of televised tournaments and with that came sponsorship, so they were able to offer better prize money. This caused players to flock to the PDC over the BDO, who were more focussed on grass roots players, but even they would jump ship once the opportunity presented itself. In the end, the BDO became something of a training ground for future PDC players, although a few big names such as Andy 'the Viking' Fordham switched back.
Olly Croft, the BDO's founder, was voted off the board in 2011 and things quickly went downhill for the BDO from there. While the PDC was going from strength to strength, the BDO had to reduce prize money and faced resistence to qualifying rule changes.
Olly Croft died in 2019, and the rivalry between the two organisations ended for good a year later when the BDO went into liquidation in September 2020, just a year after its' founders death.
Darts Championships Tournaments and Competitions
Professional Darts Corporation
World Championship – The biggest PDC tournament held around Christmas at a similar time to the BDO tournament finishing in early January. This is the highest prize fund darts competition in the world (>£2.5 million) currently held in Alexandra Palace. Phil Taylor dominates the tournament having won it 14 times, it began in 1994. Expect the best odds and offers for this event.
UK Open – Annually held at Butlins, Minehead. The open is played over 3 days with 168 players elimated to a single winner. Often termed the FA Cup of darts. Taylor has won this 5 times. Prize fund >£300k, established 2003.
World Matchplay – Held at the Winter Gardens in Blackpool this competition can attract crowds of 2000+ people. Matches are over legs rather than sets, usually first to 10 legs winning by two clear legs. If no clear winner at 10 legs another 6 legs are contested. Prize fund ~ £500k, Phil Taylor is also the biggest winner having won this 15 times. Tournament held in July.
World Grand Prix – Began in 1999 replacing the World Paris event. The tournament has short rounds with players required to double in and out of a leg. Won by Taylor 11 times, prize pool >£400k, held in October.
Premier League Darts – Launched by Sky in 2005 as the darts premier league. Held over 5 months (February to May) the ten top PDC players compete in a league held at different venues over the country. Prize fund >£700k covered on Sky Sports.
World Grand Prix – Started in 2007 this is one of the only competitions to include players from the PDC and BDO. Players that have competed in either PDC or BDO finals in the previous two years are invited to attend. Held in November over 9 days, won by Taylor 6 times, prize fund >£400k. This tournament has an edge to it that some others don't.
Players Championship Final – A tournament for the top 32 PDC players each year, introduced in 2009, prize fund over £250k. Held at various times in various locations.
European Championship – 32 top Euopean players compete to win a share of >£300k. Held since 2008 in various European locations, won 4 times by Taylor.
World Cup of Darts – A PDC competition held since 2010. The world's top 24 countries compete at the end of October. Prize fund over £250k.
The Masters – A non-ranking PDC tournament first held in 2014 featuring the top 16 PDC players competing for around £200k. Held end of October or early November.
World Darts Federation
WDF World Darts Championship – First held in 2022 and established to replace the BDO's biggest competition, it is held at Lakeside Country Club in April with a total prize fund of £300,000 in its first year. It is essentially the same competition but run by the WDF rather than the BDO.
WDF World Cup – Held every two years in October since 1977 and England Men have won it on 11 occasions.
WDF Europe Cup – Another biannual tournament held in opposite years to the world cup, first started in 1978.
WDF World Masters – Another replacement competition set up to replace the one held by the BDO before they collapsed. First held in 2022 and reloacted to Denmark, with a total prize of €35k in its first year.
British Darts Organisation (Defunct Tournaments and Competitions)
World Professional Darts Championships – Played since 1978 and shown for 38 years on the BBC, this was the BDO's top tournament. Held at the famous Lakeside Country Club around Christmas time each year. Prize funds in excess of £300k in the glory years, but as low as £27k by the end. The BDO also ran the top woman's darts competition in the Ladies World Chamionship.
Winmau World Masters – The longest running BDO tournament going back to 1974 and played at Bridlington since 2002 until its final year in 2019. Sets were shorter (best of 3).
BDO World Trophy – This was the newest of the BDO competitions and the first major new tournament since the PDC split, run between 2014-2019 and held in early February. Total prize fund of £80k in its first year, down to £34k by the end.
British Inter-County Darts Championships (BICC) – This was played every month between all British counties from September/Oct to April/May.
BDO British International Championships – A Men's and Women's Championship between the Home Countries of England, Scotland and Wales was been played annually since 1979 to 2019.
Live In Play Betting
As we have mentioned a couple of times in this guide, darts is a great sport for in play betting. Bet by the leg, the set, the match or the tournament. In play betting can be a little hit and miss between bookies with some offering far more lines than others. Check out our top darts bookies at the top of this article to find those you can rely on for great coverage. For details of individual bookies in play feature see out betting site reviews.
News, Results and Statistics
Darts coverage is not as great as some other sports. William Hill and a couple of others have some nice blogs and news features. Live scores and results are available from most but don't expect anything too in depth. William Hill have a particularly nice stats features for all sports.
Live Streaming and Commentary
Many bookies sponsor darts competitions and so you can usually rely on finding some live streaming of the top competitions. Coral, Unibet and William Hill are the most prolific streamers. Many games are available on Sky Sports, Eurosport and even terrestrial for the world championship.
In general I find darts one of those sports where it is almsot essential to watch while betting in play.  The major variable in the sport is the player and just by observing them you can gain a huge advantage in your betting.
Odds and Payouts
Odds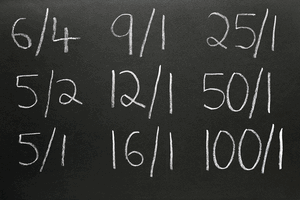 Darts is not a sport for the lazy punter to bet on.
Some bookies try to get away with awful odds for sports that are not so widely covered like darts, and anyone used to say horse racing or football, where prices are often quite similar, might not know to do their due diligence.
Please have a shop around, especially when looking at outright bets, as prices can vary an awful lot.
Unlike football for example where a price may vary by 10% or so, I've seen prices in darts vary by 100% or more, so never asume you won't find better elsewhere.
BetVictor are our top darts bookie and one major reason for this is they offer a lot of markets at very fair prices.
Some other bookies just bank on punters not doing their research and taking the first price they find, so don't let that be you.
Payouts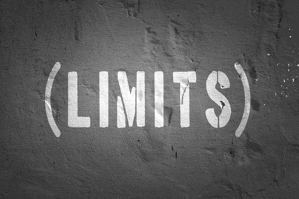 Darts is a perfect example of a sport where you can get stung by payout limits. Bookies often advertise high payout limits for horse racing and football but low limits for many 'smaller' sports.
Imagine you back the next Phil Taylor at 1000/1 with a tenner only for the max payout to be capped at £5000 or even £1000, this would make you sick. All of our best darts betting sites have payout limits over £100k for outright bets.
Check limits when betting on other line (e.g. to score a 180) as these may be lower. As a example here is the payout limit structure for a leading bookie:
£250,000 for all PDC and Premier League Match winner and outright tournament markets.
£25,000 for all other Darts markets/Tournaments not listed above.
More Darts Articles