Formula One, or F1, is the worlds most watched motorsport. The sport has an association with high class living with literally billions of pounds floating around, from the car owners to those spectators that park their yachts in Monaco Bay. Drivers are now true celebrities and are paid more money than virtually any other sportsman with top salaries up to £30 million basic. Including performance bonuses and of course all of those sponsorship add-ons you can see why kids want to be racing drivers again.
Needless to say the sport is now unrecognisable from the days when petrol heads risked their necks racing around Brooklands in the 1920's. The money, glitz and glam has attracted a new breed of punters too who can now bet on tons of F1 markets both before the race and live during the action.
Nearly all bookies now provide F1 betting lines and there are even some decent F1 offers and bonuses to be found during the season. In this guide we will show you the top F1 bookies, the types of bet you can place, where to find the best odds and payouts as well as details of the major races, the best drivers, teams and nations, the history of the sport as well as covering safety in F1 with infamous crashes and tragic fatalities.
Best Online Bookmakers for Formula 1 Betting
18+. Play responsibly, BeGambleAware, for help quitting visit
Gamstop
. #ad.
F1 Maximum Betting Payout
A Brief History of Formula 1
As soon as cars were invented people started racing them. The 1920's and 30's saw the first European Grand Prix Championships, to be honest this would likely have been earlier if not for the First World War getting in the way. Formula One began officially in 1946 when rules were standardised by the Commission Sportive Internationale (CSI) under the Federation Internationale de l'Automobile (FIA), the new body for single seater racing. Again this would have happened even sooner if not for WWII.
In the early days, Formula One was also titled Formula A but this quickly died away. Pre-war supercharged 3 litre cars were banned but non supercharged 4.5 litre and 1.5 litre supercharged cars were allowed. The first race under the new regulations was held in 1946 in Turin, won by Achille Varzi in an Alfa 158 Alfetta.
Drivers and constructors championships were not introduced until 1950. The FIA formed the championship in response to the popular Motorcycle World Championships which began a year earlier. The championship was initially held over 6 major European Grand Prix plus the Indianapolis 500.
It was the Italian constructors, Ferrari, Maserati and Alfa Romeo who dominated early on propelling famous drivers like Juan Manuel Fangio to the fore. Nino Farina won the first championship followed by Fangio the next year. Indianapolis was dropped in 1960 due to lack of interest from European teams. The Championship was basically then a European affair until 1953 when Argentina was added to the calendar.
The mid 50's saw the introduction of the new 2.5 litre atmospheric engine in an era dominated by Fangio, taking 5 championships, a record not beaten until Michael Schumacher 46 years later. The late 50's and early 60's saw British racing starting to catch up with names like Lotus, BRM and Cooper and later Mclaren, Tyrrell and Williams. Jack Brabham and Sir Sterling Moss traded titles in this era.
Later in the 1960's the car design began to change with aluminium monocoque chassis in a time dominated by Lotus and Ferrari. The early 70's saw widespread use of the new Double Four Valve (DFV) engine, previously exclusively used by Lotus. The decade saw huge technological advancements in chassis, materials and engines although safety still lagged behind with a great number of drivers, including legend and champion Jim Clark, still losing their lives in the sport.
The late 70's finally saw some real safety advances. Sponsorship money started to pour into the sport and the ground effect (we know this as downforce) came in. F1 cars began to take on the look we know today with side pods, a front wing and a rear spoiler. The 80's saw the introduction of the turbo engine in an time with names like Nigel Mansel, Alain Prost, Nici Lauda and Ayrton Senna.
Safety in F1 had made huge leaps forward without a fatality since 1986 but it was the death of Ayrton Senna at Monza in 1994 that really changed the sport. The three time world champion is widely regarded by fans and drivers alike as the best Formula 1 driver that ever lived.
The safer F1 saw Ferrari dominate at the end of the 90's with the world record championship winner Michael Schumacher. The new millennium witnessed the sport becoming more conscious of the environment, engines began to shrink and aids were reduced to make the sport more about the driver's ability. The latest F1 engines are 1.6 litre turbocharged hybrids relying on harvested electrical energy to provide a good proportion of the power.
Formula One is famous for pioneering many of the features that end up in road cars several years later.
Information on famous drivers, teams, races, safety, deaths and controversy can be found further down in this feature.
How To Bet On Formula 1
Not necessarily the first sport you think about when betting but in many senses F1 is a perfect sport to bet on.
There is both the individual element when betting on a driver and a team element when betting on a constructor.
The split format of qualifying before the race adds extra flavour to when you place your bets.
Finally, in play there are not many better things to wager on than F1.
You can bet on safety cars, fastest laps, who will finish and more during races that last up to 2 hours long.
For information on how different wagers work see our bet types guide.
Rules of Formula 1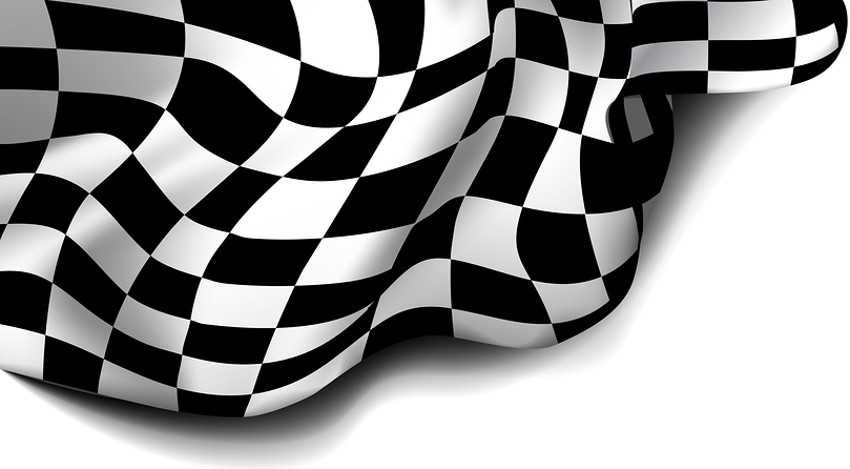 Formula One has around 10 teams (constructors) each with two drivers and two cars. The Formula One calendar changes regularly but there are generally 20+ races in the season that run from mid-March to the end of November. Races are held all around the world and take place over a weekend every 2-3 weeks.
Drivers qualify for their starting position on a Saturday by racing around the track in the fastest possible time. Qualifying is made up of three phases, Q1, Q2 and Q3. Q1 is used to eliminate any driver outside the top 15, Q2 eliminates a further 5 leaving the top 10 and finally in Q1 the top 10 compete to set their starting grid position.
On raceday the drivers line up on the grid in their qualifying positions. A formation lap is run before the drivers line up in position to start. When the lights go out the race is on and its then the first driver to finish. Races tend to between 50-80 laps long depending on the length of the lap. Races run to the last lap or for up to 2 hours, whichever comes first.
Drivers carry all the fuel they require but need to pit to change tyres. At least two compounds of tyre are used in a given race and a driver must use each tyre at least once, requiring a minimum of one pit stop. Different races require different numbers of pit stops depending on how harsh the tyre wear is at that circuit.
If there is an incident, such as a driver going off, yellow caution flags are waved, drivers must slow down and cannot overtake under these conditions. If the incident poses a serious risk to other drivers the safety car may be sent out. Drivers must then follow the safety car at relatively low speed until the track is deemed safe, If the event is really serious or the weather too bad the race may be red flagged. This stops the race until it can be restarted in the original grid positions. If there is a black flag the race is cancelled.
Recently a virtual safety car has been added to the list. This is an intermediate between a yellow flag and a full safety car. Here drivers are required to lap at a set time keeping the distance between other cars constant. This has the advantage that the race can restart much quicker and the advantage eked out by a driver isn't lost by being bunch up behind a real safety car.
Drivers receive points for finishing 1st (25 points) to 10th (1 point) place. The constructors championship is the cumulative points won by both drivers for that team.
Outright Result Betting

Every bookie will give outright lines on the drivers championship and constructors championship winners as well as the winner of individual races. This is the market where you can achieve the highest value. Betting sites compete on these lines and will often give enhanced odds deals for both new customers and existing customers.
Each year rule changes in F1 mean it is hard to know what the top teams will be before the season starts so prices can fluctuate especially at this time. Don't just take the first price you see, shop around.
The length of the race, number of drivers and the need to qualify means that outright prices are decent value, always higher than evens at least for the top drivers.
Win, Place and Each Way Betting
The number of place markets vary between bookies but you can generally get 2 places at 1/3 the odds or 3 to 4 places at 1/4 of the odds. Most bookmakers that give outright lines will give each-way prices. Place betting as such is not really done in F1, rather it is more common to bet on a driver to finish on the podium, top 6, top 10, etc.
Season Betting Markets
At the start of the season it is possible to bet on all sorts of markets specific to drivers, teams or the whole sport. These include lines such as how many races will a driver/team complete, how many race wins, how many retirements, how many safety cars, etc, etc.
A word of caution: these lines and sometimes season specials can represent poor value, especially of they are bespoke to a single operator.
Podium, Top 6 and Points Finish
This is a form of place betting for Formula 1. Bet on a driver to finish in the top three positions and get on the podium. Back a driver to finish in the top 6 or even back a driver to make a points finish by coming home in the top 10.
Qualifying Markets
There a whole range of betting lines specific to the qualifying for the race. Bet on the fastest qualifier, which drivers will be eliminated in Q1 and Q2, the margin between 1st and 2nd and sometimes the margin between any two selected places. With some bookies you can even bet on qualifying order, a kind of forecast bet.
Practice Markets
Prior to qualifying there are practice sessions run on Friday and Saturday morning. These are designed for drivers to get used to the track and conditions and for the team to get data about their set up and performance. You can bet on the fastest practice lap, longest practice run, practice driver retirements and more. These markets are not widely available however, see our recommended bookies for those where you are likely to get these lines.
Fastest Lap
Formula One is all about speed so it won't surprise anyone that betting on the fastest lap is a very popular market. The driver with the fastest race lap is very often not the driver who wins and so this can be a great market for punters when there is a strong race favourite. You can also bet on the fastest qualifying lap and practice laps.
Winning Margin
Here you are defining the distance in time between the winner and usually second place. There are sometimes larger spreads such as the time between the winner and 3rd, 6th, 10th, etc., or the spread of the entire field at the end of the race. Winning margin is a popular qualifying wager.
Winner Grid Position
This can be a popular bet if you think someone has qualified out of position. For example, if Lewis Hamilton has a fault or penalty and qualifies in 15th but he has the quality to win the race. This has happened many times in the past, especially in the wet. This line is a fantastic way to get big odds when things like this happen.
Driver to Retire Markets
F1 is a mechanical sport and retirements happen almost every race for all sorts of reasons from driver errors to engines blowing up and pit errors. You can bet on a driver/team to retire first or anytime in the race. On occasion you can even bet in which period or lap a retirement will occur.
This market attracts most of the regular F1 offers. The most common being money back on pre-race outright bets if a driver fails to finish.
Team / Constructor Markets
If you follow a particular team such as Ferrari rather than an individual driver there are many markets for constructors. These include the team of the winning car, first constructor to retire, both cars to finish, which driver in a team will finish first, both drivers to be on the podium or both drivers to score points, margin between drivers at the finish, fastest lap within a team, and more. In essence virtually any market where you can bet on an individual driver is also open to team betting.
Safety Car During The Race
This is one of the most popular markets in F1. It requires little knowledge of the drivers or teams and simply asks whether there will be an incident serious enough to require a safety car. You can bet on whether there will be a safety car any time, if there will be multiple safety cars in the race and if there will be a safety car during a given period such as the first lap. This line is offered by most bookies and is quite competitive in terms of price.
Driver / Team Specials
There are more driver specials and teams specials than we can list. This depends on the betting site with lines and prices varying a lot. Some examples include betting on a driver / team to lead at the end of any lap, to make the first or last pit stop, number of pit stops, to get a penalty, speeding in the pit lane, fastest lap, retire before the start or on the first lap, etc.
Combined Markets
The most popular combined market in F1 is to back a driver or team to get pole position in qualifying, win the race and achieve the fastest lap. If a driver or team does dominate the weekend this is an excellent line to add some value to your bets.
Other combined markets can be found such as a driver to qualify in the top 10 and finish on the podium.
Handicap Betting
This bet type is most commonly found in connection with the winning margin. For example Driver A to win +10 seconds, this will have better odds than just Driver A to win. Conversely, back a driver further down with a negative handicap such as -20 seconds.
Handicap betting is also offered on many other lines but is not so common with all betting sites.
Other Bets
It is in theory possible to place conditional bets, spread bets, forecast bets and others on F1 but in general the book size even with the best F1 bookies is not large enough to include these. Many of these bets are only available on request.
The structure of F1 doesn't really lend itself to accumulator betting but there is nothing to stop you making mixed accas with other sports. Beware mixing events though, max payouts will be limited by the sport with the lowest payout limit.  Formula One is however suited to the newer bet builders, these allow you to combine related events into a multiple bet.
Live In Play Betting
Formula one races are between 90 minutes and 2 hours long, perfect for in play betting. Some of the best F1 betting sites will offer up to around 50-100 lines in their live betting feature. If you are watching the race on a Sunday afternoon this is some of the most fun you can have with live betting.
Popular bets in play include next retirement, next pit stop, next safety car, length of pit stop, next yellow flag, etc. There is the possibility to bet by the lap, period or entire race.
News, Results and Statistics
These features are not as common as with some of the bigger sports but there are still plenty of betting sites with these services. For example William Hill's news feature is superb with more depth than Sky in some cases.  Sky Sports have dedicated commentators, pundits and full race coverage through its own F1 channel.
Quite a lot of betting sites will give results and stats on F1 to help you select your bets.
Live Streaming and Commentary
Live streaming is not common with formula 1 although all races are covered live on Sky and some on Channel 4. If you have the option to watch the race whilst betting you will find F1 is one of the best sports for an in play flutter.
There is not much in the way of audio commentary around either but then again who wants to listen to a car race?
For details of all of our bookmakers' live betting and streaming features and interfaces see our betting site reviews.
Safety in Formula One
The biggest challenge in the history of Formula One has been safety.
In its early days the sport had a catastrophic reputation for deaths.
Driving cars on the edge at 200+ miles an hour can never be safe but then the way it was run in the 1950's and 60's was categorically unsafe bordering on madness.
There have been over 50 driver deaths in F1 since 1952 with just under half of these coming in the first 10 years of the sport, although since the mid-1990's only one driver has died.
Formula One will never be completely safe but it does get safer every year.
The latest introduction of halo technology has been controversial, party to do with how it looks, but it certainly will help save lives.
History of Safety Features
The first F1 cars in the 50's were designed simply for speed with big front engines and dangerous drum brakes. 1955 saw the introduction of brake discs and mid-engine cars although the first actual safety measures were not introduced until 1960 starting with roll bars in 1961. Surprisingly warning flags were introduced as late as 1963 along with safer fuel tanks, fire protection overalls, safer cockpits and brake failure redundancy.
in 1970 the FIA launched circuit inspections pre-race, this included the need for double crash barriers and a safety distance between fences and spectators of at least 3 meters. In 1972 head rests and rear lights were brought in along with security foam and the six point harness. The following year medical tests for all drivers became mandatory. Later in the 70's marshals became a mandatory feature also and the F1 introduced the 'super licence' requirement for drivers to race in the sport.
The advances continued through the 1980's with better fuel tanks and cockpits, crash tests, helicopters, permanant medical facilities and higher safety walls. Doping testing was used for the first time in 1989.
In 1990 the detachable sterling wheel became a must have feature and crash testing became more rigorous. 1992 saw the first safety car used and in 1994 the FIA started to use software to identify particularly dangerous corners that could be changed or safety improved. The first F1 black boxes were used from 1997 and in 1999 wheels were ordered to be tethered to cars to prevent them flying off.
The changes have continued in the new millennium. The blue flag was first introduced in 2001 followed by stop-go and other time penalties in 2002 to reduce dangerous driving.  The Halo was brought in back in 2018 and despite significant objections that the device is not aesthetically pleasing (including from drivers) the device has already saved drivers from serious injury or even death.
Many technical changes have since been made and will continue to be made to improve safety further without losing the thrill of the sport. It can safely be said that without the lessons and developments from F1 we would not have the level of safety features in domestic road cars that we have today. In the next section we talk about some of the awful incidents that led to the introduction of all of these safety features.
1955 Le Mons Horror Crash
Not an F1 race but many of the F1 drivers at the time raced at the 24 hour Le Mons race. With 300,000 people watching in crowds up to 50 deep Pierre Levegh's Mercedes was following Mike Hawthorn's Jaguar onto the main straight, at this time the pits were located on the track at the side of the track.
Hawthorn passed Lance Macklin's Austin Healey but then unexpectedly slowed to enter the pits. This causes Macklin to swerve to avoid Hawthorn, and he ended up in the path of Levegh travelling at over 150 miles an hour.
Levegh had no time to react and made contact with Macklin, his car became instantly airborne skipping over the embankment into the packed crowd of spectators. Levegh and 83 spectators lost their lives as the car broke to pieces and the fuel tank exploded in the crowd.
This horror shocked the world of motor sport and began the slow trudge towards better safety in all forms of motor sport.
Worst Ever Crashes, Incidents and Formula One Deaths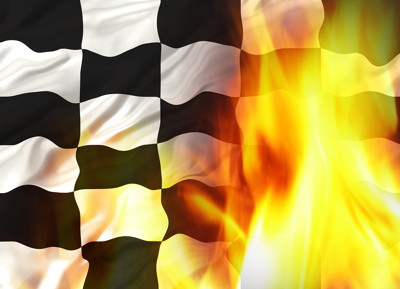 Its unfortunate to say but there have been so many great drivers die plying their trade in F1 that we can't even mention them all. Britain has seen the most deaths with 14 nationals losing their lives.
Early Years – Commonly known as the dark days of Formula 1, the period from 1950 to 1961 saw 25 drivers killed in F1.
Wolfgang Von Trips 1961 – In a devastating incident Von trips, himself on the verge of the championship, collides with Jim Clark causing his Ferrari to plunge into the side barrier crushing spectators and flinging him from the car. He died at the scene.
Jim Clark 1968 – Possibly the most famous of this period was the death of two time World Champion and Brit Jim Clark in 1968. He was actually killed in a Formula 2 race in Hockenheim aged just 32. This was seen as the final straw by F1 drivers who, led by Jackie Stewart, began a campaign for more safety for drivers.
Jochen Rindt 1970 – In a tragic year for F1 Rindt lost his life in qualifying as his brake shaft failed, the car ploughed into the barrier and caught fire.
Roger Williamson 1973 – After crashing at Zandvoort, Holland, his car caught fire but sadly there was no one to help in a time before marshals. Fellow driver David Purely stopped on the track to help but could do nothing.
Niki Lauda 1976 – Although Lauda survived this was a wake up call for F1 who in the same week were calling for safety changes at the track. At the Nurburgring Lauda crashed, his car caught fire and he nearly died from burns and toxic smoke. He not only survived but went on the win the championship a year later and again in 1984.
Tom Pryce 1977 – Lost his life at the famous Crowthorne corner at South Africa's Kyalami grand prix. Renzo Zorzi had stopped and was being assisted by marshals, Pryce collided with a young 19 year old marshal, Jansen Van Vuuren killing him instantly, the fire extinguisher he was carrying slammed into Pryce's head killing him also.
Ronnie Peterson 1978 – Known as the carnage at Monza. Ronnie Peterson, the great Swedish driver, became trapped in an 8 car collision. Peterson's car caught alight and he died from severe burns.
Gilles Villeneuve 1982 – In a truly harrowing incident at Zolder in Belgium one of the sports greatest drivers lost their life. Towards the end of qualifying Villeneuve clipped the back of the car in front traveling at 140mph. His Ferrari was launched into the air, Gilles helmet was torn off and he was flung a further 50 meters breaking his neck.
Ayrton Senna 1994 – The saddest ever day in Formula One saw the death of its greatest ever talent, Ayrton Senna at Imola. Senna ploughed into the barrier at Tamburello at around 150mph, a piece of suspension came loose and pierced his visor fracturing his skull. The precise cause of the accident is still unknown although it is thought to be due to restrictions that limited driver electronic aids that year making the cars unpredictable.
Robet Kubica 2007 – During the Canadian GP the BMW Sauber of Kubica crashed into the back of Jarno Trulli's Toyota.  The car careered hit a bump and then ended up in the concrete wall before bouncing back onto the track.  Luckily no other cars hit the bouncing BMW leaving the driver alive although with concussion.
Jules Bianchi 2014 – After 20 years without a fatal incident in F1 the death of Jules showed there is always room for improvements in safety. The French driver, driving for Marussia, lost control in wet conditions at the Japanese Grand Prix colliding with a recovery vehicle. He suffered diffuse axonal injuries and was placed in an induced coma. He never recovered and died in July 2015 of his injuries.
Romain Grosjean 2020 – The Frenchman hit a barrier at the Bahrain GP at 137mph at a force of 53G, splitting his car in two and creating an instant fireball.  Grosjean walked away from the crash largely unhurt thanks in large part to the Halo introduced in 2018.  This crash even a few years earlier would likely have resulted in life changing injures or even death.
Best F1 Races and Circuits of Old and New
This is my list of the best ever racing circuits in no particular order, well apart from the first one, Monaco, which is by far the greatest ever F1 track.
The street circuit at the heart of the principality of Monaco lives and breathes Formula One.
Both track lengths and number of corners are current values.
| Circuit | Country | Opened | First F1 Race | Corners | Length (miles) |
| --- | --- | --- | --- | --- | --- |
| Monaco | Monaco | 1929 | 1950 | 19 | 2.074 |
| Monza | Italy | 1922 | 1950 | 11 | 3.600 |
| Silverstone | United Kingdom | 1949 | 1950 | 18 | 3.661 |
| Brands Hatch | United Kingdom | 1950 | 1964 | 9 | 2.443 |
| Nurbergring | Germany | 1927 | 1951 | 16 | 3.199 |
| Magny-Cours | France | 1960 | 1991 | 17 | 2.741 |
| Adelaide Street Circuit | Australia | 1985 | 1985 | 16 | 2.349 |
| Albert Park | Australia | 1953 | 1996 | 9 | 3.124 |
| Sepang | Malaysia | 1999 | 1999 | 15 | 3.445 |
| Kyalami | South Africa | 1961 | 1962 | 13 | 2.62 |
| Hungaroring | Hungary | 1986 | 1986 | 16 | 2.466 |
| Circuit De Catalunya | Spain | 1991 | 1991 | 16 | 2.892 |
| Imola | Italy | 1953 | 1980 | 17 | 3.050 |
| Suzuka | Japan | 1962 | 1987 | 17 | 3.609 |
| Osterreichring/A1 ring | Austria | 1969 | 1970 | 9 | 2.688 |
| Zandvoort | Holland | 1948 | 1952 | 13 | 2.676 |
| Hockenheim | Germany | 1932 | 1970 | 17 | 2.842 |
| Interlagos | Brazil | 1940 | 1973 | 15 | 2.677 |
| Circuit Gilles Villeneuve | Canada | 1978 | 1978 | 13 | 2.71 |
| Spa-Francorchamps | Belgium | 1921 | 1983 | 20 | 4.352 |
| Autódromo Hermanos Rodríguez | Mexico | 1962 | 1962 | 17 | 2.674 |
Greatest Ever Formula 1 Drivers
This is a list of the drivers who have won the most Formula One World Championships
Best Ever Formula 1 Teams
This is a list of the most successful ever teams in Formula One by constructors titles won.
| Constructor | Nationality | Constructors Titles | Drivers Titles |
| --- | --- | --- | --- |
| Ferrari | Italian | 16 | 15 |
| Williams | British | 9 | 7 |
| McLaren | British | 8 | 12 |
| Mercedes | German | 8 | 9 |
| Lotus | British | 7 | 6 |
| Red Bull | Austrian | 6 | 7 |
| Cooper | British | 2 | 2 |
| Brabham | British | 2 | 4 |
| Renault | French | 2 | 2 |
| Benetton | British | 1 | 2 |
| Tyrrell | British | 1 | 2 |
| Vanwall | British | 1 | 0 |
| BRM | British | 1 | 1 |
| Matra | French | 1 | 1 |
| Brawn | British | 1 | 1 |
| Alfa Romeo | Italian | 0 | 2 |
| Maserati | Italian | 0 | 2 |
Most Successful F1 Nations
| Nation | No Drivers Titles | No Constructors Titles |
| --- | --- | --- |
| United Kingdom | 38 | 34 |
| Italy | 19 | 16 |
| Germany | 8 | 6 |
| Austria | 4 | 4 |
| France | 3 | 3 |
Formula 1 Facts
Youngest Drivers' Champion – Sebastian Vettel (2010), 23 years 133 days
Oldest Drivers' Champion – Juan Manuel Fangio (1957), 46 years 41 days
Consecutive Drivers' Championships – Michael Schumacher 5 (2000-2004)
Most Successful Tyre Manufacturer – Goodyear, USA
Most Successful Engine Supplier – Ferrari, Italy, 15 drivers titles, 16 constructors titles
Most Successful Country – United Kingdom, 37 constructors titles, 16 Drivers' titles from 10 drivers.
Most Races Entered – Driver – Rubens Barrichello, 326. Constructor – Ferrari, 992
Most Races Won – Driver – Michael Schumacher, 91. Constructor – Ferrari, 238
Highest Percentage Wins – Driver – Juan Manuel Fangio, 46%. Constructor – Brawn, 47%
Most Wins in a Season – Driver – Michael Schumacher, 13 (72%) 2004. Constructor – Mercedes, 19 (90%) 2016
Most Consecutive Wins – Driver – Sebastian Vettel, 9 (2013), Constructor – McLaren, 11 (1988)
Total Podiums – Driver – Michael Schumacher, 308. Constructor – Ferrari, 769
Total Pole Positions – Driver – Lewis Hamilton, 87 (35%). Constructor – Ferrari, 228
Total Fastest Laps – Driver – Michael Schumacher, 77 (25%). Constructor – Ferrari, 254
Most Races Before a Win – Mark Webber (130), most without a win – Andrea de Cesaris (214)
Odds and Payouts
Odds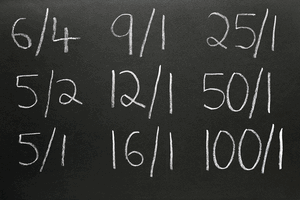 Formula One markets are more competitive than ever so you can expect to find good odds on outright markets in particular. Betting sites will compete on these lines so expect to find good prices and offers especially for outright season bets. Other lines such as prices on retirement and safety car are also common and competitive.
Other less competitive odds lines can sometimes be poor value. When betting on obscure lines and specials these prices will rarely reflect the true likelihood of an event. Find the bookie that is right for you, some like Betfair will be top for F1 promotions but not odds whereas others such as BetVictor will have good prices but no promotions.
Payouts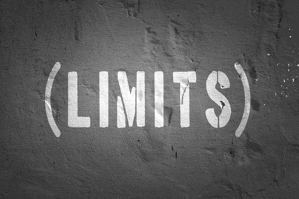 Payout limits can start to sting when you move away from the big sports of football and horse racing.
In general I would expect payout limits on F1 to be above £25k but it is worth while checking for big bets or smaller bets on big prices. Many smaller lines and specials may have particularly low limits and this is worth checking.
Here is an example of the payout structure for formula 1 from a leading bookie:
£250,000 for Formula 1 Driver, Constructor Championship winners, and individual Grand Prix race winners.
£100,000 for all other Motor Sports and markets not listed.
More F1 & Motorsport Articles