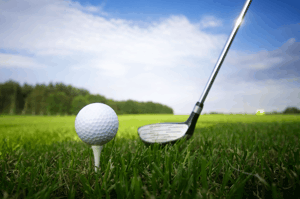 Golf, another game of the old empire spread through the British colonies, all the way to the USA, and now represents one of the most watched and bet on sports in the world.
Very much a marmite sport, some love the long tactical game full of up and downs, sand bunkers, lakes and beautiful scenery. Other's despise the slow nature of the game, the lifestyle association and the exclusive club nature. Whatever your thoughts on Golf as a sport you can't ignore the huge sums of money moving around within it. Top golf players are some of the richest sportsmen in the world. The 2018 Masters winner pocketed nearly $2 million and Tiger Woods alone estimated to have had golf earnings of around $110 million.
The modern popularity of golf with increased sponsorship, TV coverage and celebrity involvement means that for bettors there are more golf betting sites and golf betting offers than ever before. Whether you simply want to stick a few quid on the Open or golf is your main betting sport our golf guide has something for you. In our golf guide you will find the best golf bookmakers, how to bet on golf, where to find the best odds, common terminologies, bet types and offers, plus major tournaments.
Best Online Bookmakers for Golf Betting
18+. Play responsibly, BeGambleAware, for help quitting visit
Gamstop
. #ad.
Major golf games and tournaments are covered by all the big UK online bookmakers.
Golf is a massive sport but still less competitive than football and so not every bookie is as strong when it comes to golf bets, offers and features. At OnlineBetting we will show you the best golf betting bookmakers, find out where the best offers are, who offers streaming and where can you find the best news, stats and results services. Which bookie gets a hole in one and who is stuck in the bunker?
For the latest top golf promotions see our latest offers site, latestbettingoffers.co.uk.
Maximum Payout Limits For Golf Betting
A Brief History of Golf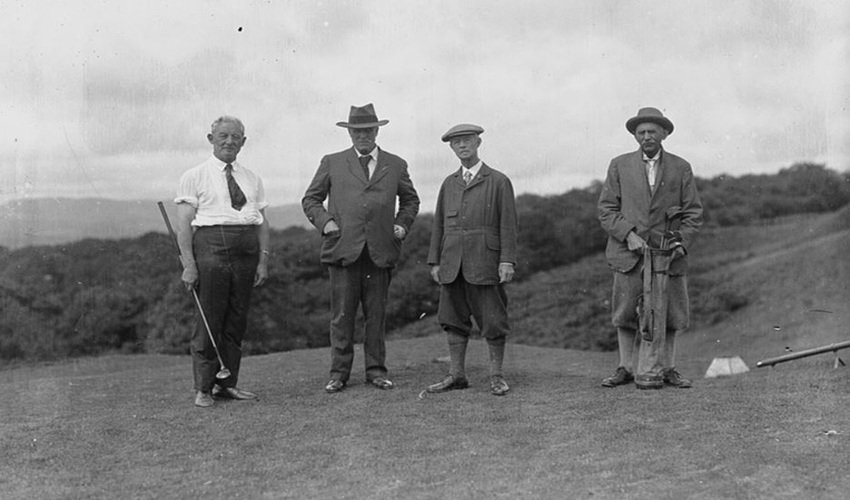 The precursor to golf is believed to have originated as a Dutch game in the 13th century, the game was played with a stick and leather ball. The winner was the one to reach the target with the least number of strokes.
The modern game of golf is accepted to have developed in the middle ages in Scotland and was in fact banned by king James II in 1457 as it distracted his subjects from archery practice. Golf was banned several times over the next three centuries but managed to survive with the oldest rule book dating back to 1744, written for the Company of Gentleman Golfers. These golfers played at Leith Links and became known as the Leith Rules, Leith now claims to be the oldest golf club in the world. The basis of Leith Rules are still in place today, such as not being able to change the ball that you tee off with.
Like most sports of British origin, in the first instance the sport was largely restricted as a pursuit of royalty and the aristocracy. The 19th century saw a royal enthusiasm for Scotland soar, the railways were built as was Balmoral Castle and tourism exploded and golf really began to spread across the UK. In 1880 golf had started to establish itself in the British colonies and there were 12 golf courses in England, 50 in 1887 and over 100 by the outbreak of the first world war in 1914.
Golf had already arrived in the US by this time with William Wallace shipping over equipment as early as 1739 (not Mel Gibson's William Wallace). The first National Amateur Championships were played in 1894, and by 1932 there were 1100 US Golf Association affiliated clubs, nearly 6000 by 1980 and well over 10,000 today.
Golf initially did not have a set number of holes, with the number dictated by the layout at each course.  St Andrews initially had 11 holes, making a round of 22, but in 1764 many were classed as too short and merged, leading to 9 holes.  These nine holes played twice over in a round gives the standard 18 holes we know of today, with St Andrews status at the time all other clubs followed suit.
Golf balls have developed dramatically but unbelievably, the size and weight of the ball was only standardised in the US in the 1930's.  This standardisation set design limits on the ball, including things like a maximum velocity of 250 ft/s, which have had a direct impact on the format of the modern game.
Golf clubs were initially all made of wood and they often differed locally depending on the wood type available.  In the mid-1800's the ball integrity was sufficient for iron heads to be introduced and by the 1890's aluminium shafts emerged, although the idea took a long time to take off.  Since the 1970's new knowledge of materials and aerodynamics have influenced the design of the club making it lighter, thinner and stronger than ever before.
The name golf was first mentioned on a Scottish statue in 1457 as 'gouf' meaning to strike, it does not derive from the phrase 'gentlemen only, ladies forbidden' despite popular belief.
Golf is now a multi-million pound professional sport and players can earn tens of millions in their careers. The major honours in golf are the four majors, the US open, the British Open, the Masters and the PGA Championship. Jack Nicklaus holds the major record at 18 winning his first in 1962, Tiger Woods is currently second with 14 majors. Ironically Jack Nicklaus doesn't even make it into the top 100 golf earners by a long way which gives you an idea how much money is now in the sport.
Ladies golf mirrors the men's game in terms of major tournaments plus a 5th major known as the Evian Championship. Patty Berg holds the record for the most majors won at 15.
How To Bet On Golf
Golf for me is a great sport to bet on. No one can deny it can be a little slow to watch at times but that gives us plenty of time to assess and make decisions.
Golf is also a great sport for betting options and types. The length of tournaments means you can bet on an outright winner and sit back and watch for a week or bet live in play hole by hole, and everything in between.
We describe some common golf bets, offers and rules to help you find the right golf bet for you. For regular betting promotions for golf open to all customers see our loyalty offers or visit our sister offers site using the link at the top of this page.
How the Sport of Golf Works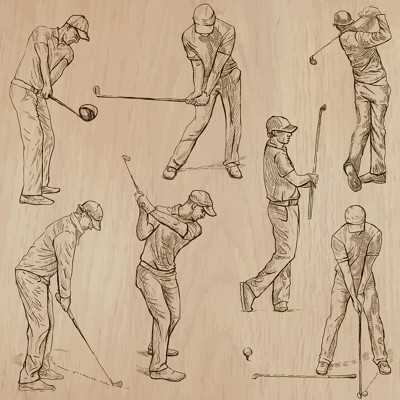 Golf is played in rounds, and a round generally consists of 18 holes played in the order in which the course is laid out. For an 18 hole course each hole is played once per round or twice on a shorter 9 hole course. No two courses or indeed two holes are exactly the same in the game.
Players start by placing the golf ball on the tee in the tee box. A tee is a small peg on which the ball rests, golfers do not have to use this but it is usually the case. Prior to tee's, small mounds of sand were used to elevate the ball. The player then starts the game by 'teeing off' with a long shot called a 'drive'. The golfer will then continue to play the ball from where it lands taking as many shots as are required with the aim of getting the ball onto the 'green' and into the hole. The green is a very well kept smooth area of turf around the hole, sometimes called the 'putting green'.
Different clubs are used depending on the shot. Large wooden headed clubs are used to drive the ball long distances, and these are predictably called 'drivers'. Smaller, usually iron, clubs are used for shorter distance shots where more control is needed. A special type of iron club known as a 'putter' is used when on the green to get the ball into the hole.
Some holes have hazards in the form of sand bunkers and water pools, streams or even lakes. The long grass at the edges of the course boundaries is known as the 'rough'. If a ball lands in a difficult area players generally will need to 'chip' the ball back onto the smoother turf known as the 'fairway'. 'Drive' shots are full swing for maximum distance, 3/4 swing shots are known as 'approach' shots and this is for medium distance where you want more accuracy. A 'chip' shot is around half a swing with even more control and a 'putt' shot is a short distance shot with a lot of control.
Some holes are longer than others and some have more hazards or turns and so are classified as harder than others. For this reason, holes all have a 'par' associated with them, this is number of shots the hole is expected to take at that level of golf. Players can be 'par for a hole', 'over par' or 'under par'. A whole course will have an associated par, this is where the phrase 'par for the course' comes from.
The total distance on a golf course can be well over 4 miles and so golf karts are often used to get around. Professional golfers also have 'caddies', and these guys carry the clubs around and help the golfer select the right club for the right shot.
Scoring in Golf
Scoring in golf is simple, you are aiming to complete the hole in as few shots as you can.
A hole in one is a rare instance where you get the ball in the hole from your tee shot, but golf has many names for shots below or above par, and these are named after famous birds:
| Number | Term | Explanation |
| --- | --- | --- |
| +3 | Triple Bogey | 3 strokes over par |
| +2 | Double Bogey | 2 strokes over par |
| +1 | Bogey | 1 stroke over par |
| 0 | Par | Equals par |
| -1 | Birdie | 1 stroke under par |
| -2 | Eagle | 2 strokes under par |
| -3 | Albatross | 3 strokes under par |
| -4 | Condor | 4 strokes under par |
Golf Betting Rules

The rules in golf are administered by the US Golf Association (USGA) and the Royal and Ancient Golf Club of St Andrews (R&A).
Rules haven't changed too much in 500 years and all players in all formats of the game follow the same laws.
If an event is abandoned the result for that tournament will stand as long as 36 holes or more have been played by that point.
If the whole field have not played 36 holes the game will be void as will all bets placed.
If your bet has settled prior to the game being abandoned this will stand.
Dead Heat Rule
The nature of scoring in golf can mean players are often tied at the end of the match, and this is known as a dead heat. In this event a bookmaker will pay out on tied positions. In golf you generally can't have a dead heat for first position and if this happens there is usually a playoff between the tied players. In the event of a playoff for golfers in paid places the bet will be settled based on the governing body's official finishing positions for that tournament.
For example, say you have a £6 each way bet on a player to finish in the top 5. Your player ends up in a 4th place tie with 2 other golfers. The dead heat rule now means the £6 part of your each way bet is divided by the number of players involved in the dead heat (in this case 3 players) and then multiplied by the number of paid places they are tied for (in this case two places, 4th and 5th). Therefore the bet now becomes £6/3 x 2 = £4.
This is something to bear in mind when placing each-way bets on golf.  It is fairly common that more players finish in a place position than the number of places on offer, which means your bets are often subject to dead heat rules.  Factor this in as a common occurrence when thinking about what wagers you want to place.
Outright Result Betting
The easiest bet to place and the most popular market to bet on. Select who you think will win a tournament then sit back and relax.
Golf fields tend to be large so decent odds can be found on most outright bets. Prices can be found very early with many bigger bookies, such as William Hill.  Bookmakers compete for popular outright bets so do check current offers and odds comparison services to find the best outright bets for you.
Enhanced odds offers are common for popular outright bets, especially for bigger tournaments.  Many betting sites run these at a loss to get you to place the bet in the hope you will then place further bets with them. Popular players will have more offers associated with them too but you can find offers that give you insurance if a top player wins, giving you more incentive to back an outsider.
Another common outright bet type is known as betting without. Here you are betting on the entire field with a certain player or group of players excluded (usually the favourites). The odds are lower than the overall outright but can give you a much better chance of seeing a return.
Win, Place and Each Way Betting
Golf players are ranked on a leader board with a cumulative score. This therefore allows conventional win, place and each way bets to be placed. Each way and place bets are usually around 5 places for majors depending on the field size, payouts on these bets are usually 1/4 of the winning odds.
Deals are common with this bet type around the big tournaments with enhanced place terms often provided with either extra places or better odds. See best golf bookmakers at the start of this article for the bookies with the best golf extra-place offers. Note that each-way bets include ties and are subject to dead heat rules.
Top Finish Bets
Similar in principle to place betting, here you are betting on a player to finish in say the top 5 either at the end of 18 holes, 36 holes or the whole tournament (usually 72 holes).
Many different top finish bets are available depending on the bookie, tournament and field size. You will commonly see bets for top 3, 4, 5, 6, 10, 20 finishes and so on. These are useful bets especially for up and coming players who have a lot of potential but you don't think are quite ready to win outright.
Top Country/Region
Another common bet type in Golf is to bet on the top player from a specific country or region. Usually this is the best US player or European player but this can easily be found by country too, such as best Irish player, top UK player, highest Australian, best of the rest of the world, etc.
This type of bet is useful where you are more familiar with players from a certain region. If you think you know who the best UK player is but are unsure in the context of the the whole field then this is a good bet.
Group Betting
A top golf tournament can have huge fields of players.
Group betting allows you to bet on a much smaller field of players selected by the bookmaker. Here the winner is the player in that has the lowest score and so the highest ranking at the end of a tournament. These bets are useful especially when you have an outright leader that you want to exclude from your outright bets. The odds on a player winning a given group will be lower than the outright odds of them winning a tournament.
Group bets can be placed over 18 holes or over the whole tournament (usually 72 holes). Even if a player misses the cut you can still win in theory as long as they rank higher than the other players in the group. In the event of a tie or dead heat stakes are refunded and dead heat rules apply.
Group betting offers are less common than other offers but you will occasionally find enhanced odds promotions for some group bets.
Prop Bets
Golf has an interesting scoring system and lots of obstacles to the hole. This means the sport lends itself well towards prop betting. This is simply a yes or no answer bet.
A couple of examples would be 'will there be a hole in one in the match/round/group', or 'will Rory McIlroy end up in a bunker in the match/round/group', or 'will someone in the group score an albratros', etc. Be careful though, while these bets are fun the odds rarely reflect the true odds unless you have an offer.
2 Ball and 3 Ball Golf Betting

This is a form of group betting. In early rounds of golf, players play a hole in groups of 3 and in the final rounds in groups of two. This gives an excellent betting opportunity as all players in a group are playing the course at the same time so there is no waiting around at the end of the game for the results of other players. This naturally lends itself to live betting.
2/3 ball betting in golf is a way of betting which player out of the group of 2 or 3 players grouped together on the course will win. Players will obviously have different odds depending on their ability but this can be an excellent way of backing a player you fancy to win their group but not the tournament proper.
Dead heat rules apply in 2 and 3 ball betting and if players withdraw during the round bets are void.
Accumulator
A golf tournament in one way is just one single event and so doesn't naturally lend itself to multiple betting. The option to group bet however does allow accumulators and multiple bets to be placed.
A common type of accumulator bet is to bet on the winner of a series of 2/3 ball groups.
In a large field there will be a lot of groups playing the course and so this gives the potential of running accumulators with lots of selections. Golf accumulator insurance is available for this type of accumulator bet too with some great offers.
Hole, Round and Match Betting
Golf is a tiered game. A match is usually 72 holes for the major tournaments and these are made up of individual rounds of 18 holes, a match will therefore have 5 rounds. There is usually a cut off at 36 holes where the leaders go on to play the two final rounds and the rest are dropped. This means there are lots of betting opportunities.
Many bookies will offer betting on who will win the next hole, this will usually be within the 2/3 ball group of players. You can also bet by the round, either within a 2/3 ball group, another group defined by you or the bookie or the field as a whole. Betting on who will win the first round is very popular. It is also common to see betting on the first 36 holes before the cut, indeed betting on who will make or miss the cut. The most common bet type is on the whole match, i.e. who will win after 72 holes, either who will win the tournament outright or who will win within a certain group.
Specials
There are large fields of players in Golf tournaments and this means lots of specials betting is available. It is popular to bet on an individual player's performance either over a whole season, a match or even a round. You can generally bet on whether a player will reach a certain score or if they will hit any obstacles, etc. One of the most popular bets is how many majors a player will win in a season or how many seasons it will take a player to reach a certain number of majors.
You will occasionally see more novelty bets, especially from bookies like Paddy Power. Daft things like 'will Rory McIlroy get back together with his tennis player ex-girlfriend' and more. Again be cautious with specials betting, odds are rarely reflective without offers and payout limits can be capped very low.
In Play and Pre-event
A game of golf can be a long old process and this means there is plenty of in play live betting available. You can place group bets by the hole or round for a quick turnaround or bet on a whole day's play and sit back.
Some bookies will commonly offer mixed pre-event and in play betting offers. These require you to place a bet prior to the tournament to a specific value or on a certain market and in turn you will receive a free bet. Keep an eye out for these offers, if you intended to place a pre-tournament bet anyway you may as well take advantage of the in play promotion.
Types of Golf Bet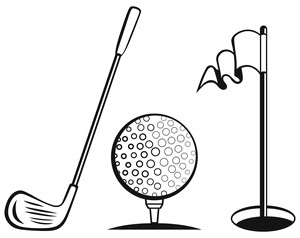 The nature of golf means most betting types and strategies are supported. For details of different bet types including how they work and how to play them can be found in our Bet Types section.
In Golf you can place simple single bets on outright lines, individual player betting, etc. Each way and place betting is also common and offered by all bookies. Multiples betting is less common than in other sports but it is possible to place multiple bets by group betting and 2/3 ball betting. Likewise there is potential to place full cover bets like patents and full cover bets with singles like a Lucky 15. Again these bets can be wagered on group bets within a tournament or you may choose to place multiples bets on the outcomes of several tournaments and events, so long as these are not linked. Offers for these bet types are few and far between but can be found from time to time. See our golf offers for more information.
Handicap and Asian handicap betting is common for round and whole match betting and can be really useful in golf as it tends to level the odds in very large fields. You may need to pick a bookie with a decent depth of market for these types of bets, such as Ladbrokes.
Forecast betting, conditional betting and spread betting are all available for golf, these bet types are not too common but can be found with a few UK bookies. You may need to get in touch with a betting site first to place forecast and conditional bets. For spread betting on golf you will probably need to go to a bespoke spread betting exchange.
Golf Tours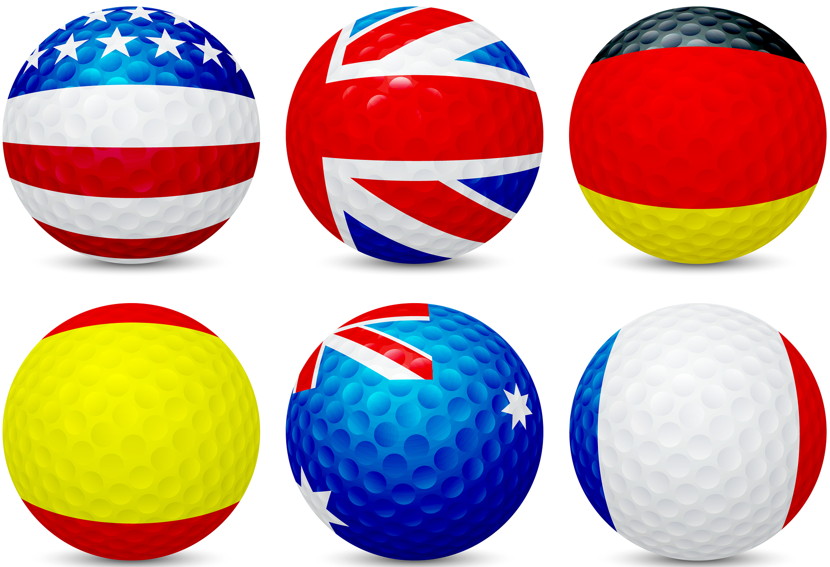 It is now common to be able to bet on golf somewhere in the world all year round. There is more professional golf played now than ever.
Here we show you some of the major tour events on the calendar, these are the events around which you will find the greatest depth of market and best offers and deals.
Major Golf Championships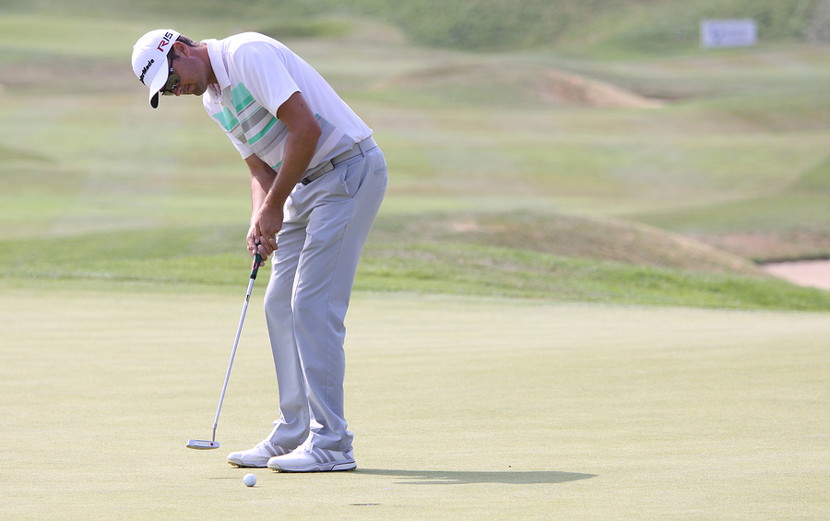 Golf has 4 major events, known as the major Championships or simply 'the majors'. These are the most prestigious golfing events to win with the most opportunities to bet on.
Masters Tournament – Played in April this is an invitation only event hosted by the Augusta National Golf Club in Georgia, US. Established in 1934 it contains one of golfs greatest traditions, awarding the Green Jacket to the winner of the event, the green jacket is then held by that player for the next year. The Masters is an official money event on the PGA and European tours.
US Open – Played after the masters in June, this event is played at various locations and is hosted by the USGA. One of the oldest golfing events first played in 1895 and is a component of both the PGA and European tours.
The Open Championship – The top European event begins at the start of July. Hosted by the R&A this event is played at one of the 10 Links courses in the UK. Sometimes referred to as the British Open this is the oldest golfing championship, first played at Prestwick Golf Club in Scotland in 1860.
The PGA Championship – This event takes place on the 3rd weekend prior to Labor Day, hosted by the PGA at various locations in the US. This is an official money event on the European and PGA tour with a winning prize pot of over $10 million. The first championship was held in 1816.
The Ryder Cup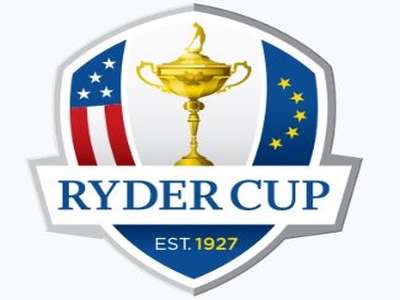 The Ryder Cup is one of the only team events in golf. The competition takes place every two years between the USA and Europe, the original trophy was donated by UK businessman Samuel Ryder whom the competition is named after.
Originally contested between Britain and the US, the first competition took place in 1927 in Massachusetts, US. Dominance by the US team lead to the competition becoming US and Europe in 1979.
The competition is played in matches between players selected from two teams of 12 players. A total of 28 matches are played between teams over 18 holes. For each match won a team receives a point and for each match tied a team received half a point.
The match is three days long, the first two days consist of 4 four ball and 4 foursome matches and the final day is made up of 12 singles matches. Europe currently edge the American's in number of Ryder cups won but this is certainly a more closer competition now than ever.
Live In Play Betting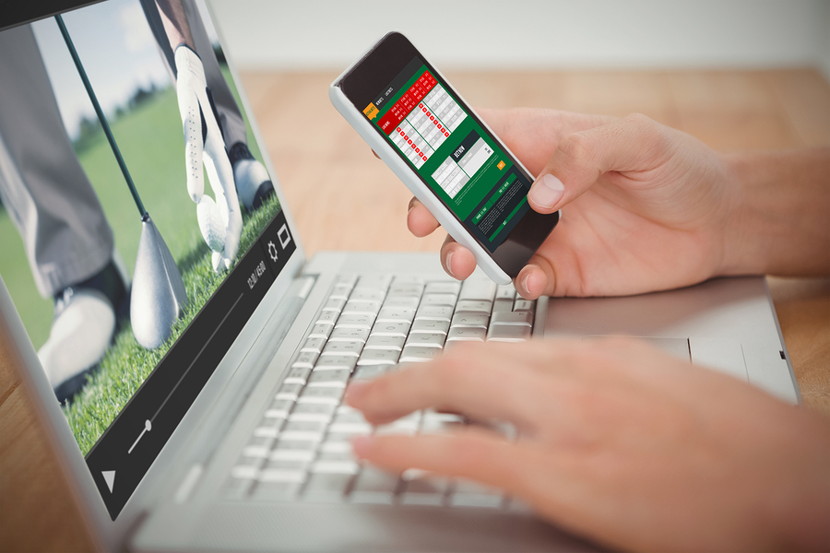 Golf is a great sport for betting in play because of the nature of the game. All bookies on this site offer golf in play features of some sort.
Golf has great depth of market in general but with some bookmakers offering more than others. See our best golf bookmakers for more information. On the whole you can't go wrong with bookmakers like Ladbrokes, Coral and Paddy Power who all have excellent golf live betting features.
Group betting in play can have quick turnover, chose to bet by the whole, round or entire game. For reviews of each bookmakers live betting features, interfaces and mobile apps see out betting site guides.
News, Results and Statistics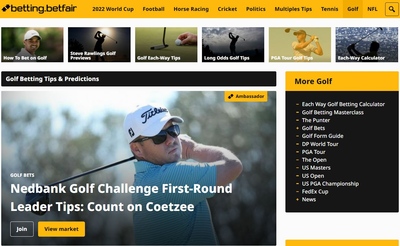 Golf is a sport about individual players and so small variables tend to have large effects. This means news, results and stats services for golf are more important than in other sports.
For example after Rory McIlroy split up with his tennis player fiancé it changed his whole game. He suddenly went from down in the dumps awful to world number one. Knowing your latest golf news, seeing previous results history and understanding the stats can give you as a punter a major advantage in online golf betting.
Some bookmakers offer fantastic news, results and statistics services with golf so if you are looking for a bookie and there is not much to choose between them check out these services. Some bookies like Ladbrokes and William Hill have huge dedicated news services and others have none.
See our individual betting site reviews to find the bookie with the best news, results and stats services for you.
Live Streaming and Commentary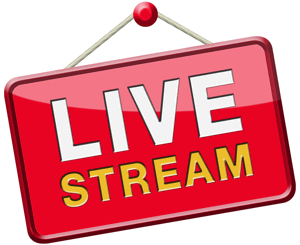 It is not common to stream golf through UK online betting sites. I have seen streams in the past for some events like the masters but these are few and far between so I wouldn't expect to find a bookmaker streaming content in the UK. Saying that TV coverage of Golf is excellent with the BBC still covering the British Open and most golf available through Sky and other providers.
Audio commentary services are more common for golf and can be found for the big tournaments and tour events. William Hill are a great option for live golf news and audio commentary. On the whole the best way to get the most out of Golf live betting features is to take advantage of existing TV coverage.  After all I'm not sure golf is suited to streaming really, I wouldn't be able to see the ball on the tiny screen.
Odds and Payouts
Odds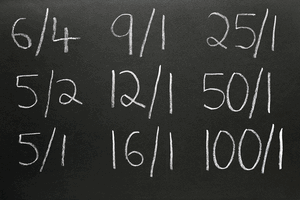 Odds are available on outright golf betting from all major bookmakers. Odds for other more in depth markets are not available from all bookies and so can often be less competitive compared to other sports like football. For major outright markets check out an odds comparison service first to find the best odds on offer. Some bookmakers will have better odds for some players more than others so make sure you shop around.
In the lead up to a major or big tour bookies will usually compete with enhanced odds offers to draw in your bet. These offers are often run at cost or even at a loss and can be a great way to maximise returns. Some bookies like Coral and Paddy Power have these types of offers more than others so keep an eye out. Keeping a wide bookmaker portfolio is useful so you can take advantage of these offers when they come along. Other common enhanced odds promotions might include things like 'place a pre-tournament outright bet and get a £10 free bet in play on the event'.
Payouts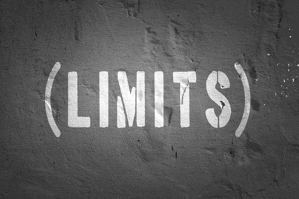 Golf is classed as a major sport by most online bookmakers so expect decent payouts and limits. Not quite in the leagues of football and horse racing I would still expect a payout between £100k and £500k from bookies. Limits will vary a lot with some bookies paying out no more than £50k compared to other who pay out £500k for all markets. For more information about payout limits by brand see our individual betting site reviews.
When placing a bet on more minor golf tournaments and obscure golf check to see if those bets fall under typical payout limits. Sometime payouts for non-major golf events can be a lot lower. You may also want to consider turnaround times for payouts. When betting in play many people will often want to ride their bets, when group betting you may want to know your payout will be in place in time for you to place your next bet. Some bookies have better turnaround times than others, the best way to find out is to try a few.
More Golf Articles