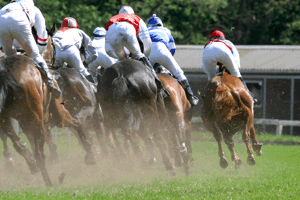 Horse Racing, known as the 'the sport of kings', is one of the oldest sports that you can still bet on in the modern day. Horse Racing is estimated to be worth nearly £4.5 billion to the UK economy alone responsible directly or indirectly for up to 85,000 jobs.
There are over 7000 registered thoroughbred horse owners in Great British racing providing horses for around 10,000 races a year, this equates to around 100,000 runners. Yearly 6 million people attend horse racing in the UK, 400 million world-wide. In Britain alone 13 million people place a bet on the nags each year, more than on any other sport.
Needless to say this industry is truly massive and every bookie wants a slice of the action.
In this guide we will help you understand who to bet with and the types of bets you can place on horse racing.
Best Online Bookmakers for Horse Racing
18+. Play responsibly, BeGambleAware, for help quitting visit
Gamstop
. #ad.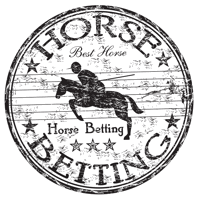 I don't think you can call yourself a proper bookmaker you don't offer horse racing.
Horse Racing is the bread and butter of most bookies and many still take the majority of their money this way.
Markets therefore don't come more competitive than racing but this doesn't mean some bookies are not better for it than others.
Here we highlight some of the online bookmakers with the best horse racing features, offers and bets to help you get the maximum value and enjoyment form your racing bets.
For the latest short and long term horse racing promotions see our sister site, latestbettingoffers.co.uk.
Maximum Payouts For Horse Racing
A Brief History of Horse Racing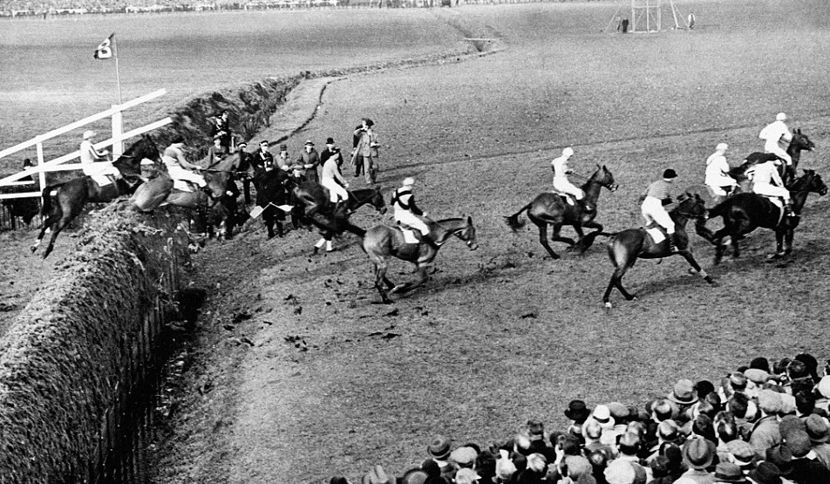 Horse racing is one of the oldest forms of gambling that still exists in the modern day. Animal racing now survives in nearly every country each with its own variations, traditions, breeds, courses, obstacles, surfaces and distances to suit different cultures. In the Arab Emirates you can bet on Camel racing, in the US you can bet on Pig racing and in Norfolk you can bet on snail racing with exciting photo finishes.
Historically horse racing was designed for warriors to hone their skills. Later horse racing became an aristocratic activity, earning it the title "the sport of kings". Various types of games and races came with their own demands that ultimately lead to the development of specialised breeds, many of which our modern breeds are still based on. Racehorses became a common type of gift amongst European monarchs, and indeed our own late Queen Elizabeth II owned several horses herself and regularly attended many of the 'Royal' meetings.
Newmarket was the first village in the UK where anything like modern day horse racing took place. King James I and later Queen Anne identified this area as a great place for horse riding from the 1600's onwards with the first race at Royal Ascot still named the 'Queen Anne's stakes'. Oliver Cromwell banned the sport in 1654 (he banned everything fun…) before King Charles II revived it introducing the Newmarket Plate that he even won himself.
The Jockey club was established in 1750 and "the classics" were established by the late 1700s including the St Leger, Epsom Oaks, the Epsom Derby and the 1000 and 2000 Guinea's. These races are a serious challenge even today, and are still a proving ground for breeders and jockeys.
Although it still comes with many aristocratic elements and traditions, horse racing is now open to the masses through modern bookmaking, newspapers, television and most recently online betting and streaming. Technology has seen many advances to the sport, from the first photo finish back in 1947 to the advent of starting stalls in 1965, and in recent times the possibility to bet on and track any horse race worldwide from your mobile phone
Every single day you can bet on hundreds of different races at all levels over all sorts of distances. There are options to wager on flat racing and jump racing from the smallest meeting up to the Aintree Grand National that sees around £150 million wagered on this one race alone each year.
As for who offers the best options for horse racing, where you can bet on international races, what type of bets can you place, and what types of promotions are available – here you will find the answers to those questions.
For much more see our article on the history of horse racing.
How to Bet on Horse Racing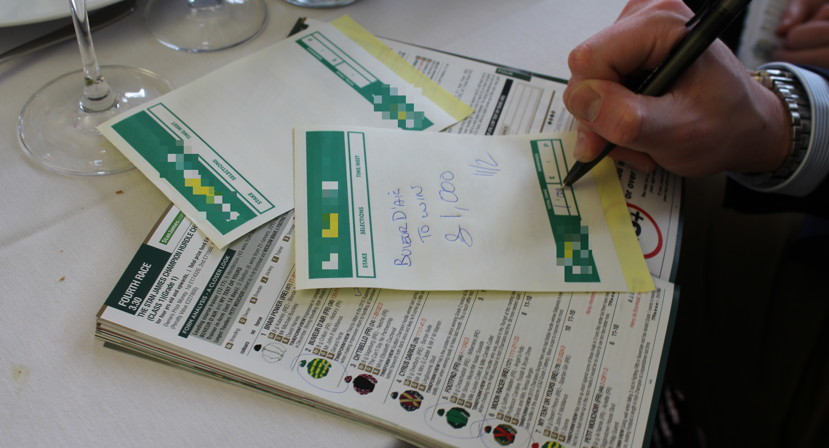 Horse Racing has a lot of terminology and variations that are not necessarily that similar to other sports markets.
This is nothing to be worried about but it helps to know a little about the rules if placing regular horse racing bets.
Here we discuss some of the common terms and betting options you are likely to find in the world of horse racing, and more in depth articles can be found on some of these features in our horse racing betting guides section.
Starting Price
When betting on horses you can either take the odds at the time you place your bet or you can take the starting price or SP. The SP represents the odds of a horse at the start of a race at the time when betting is suspended.
Like all odds in sport they are relative to both form and the amount of money wagered on a market.
Most money is wagered on races in the few minutes before the starting gun and so odds can move by a huge amount in this time.
SP is set by the industry and will be adhered to by all bookmakers offering it.
There is no particular advantage to taking an SP and many people simply prefer to take the SP in case odds drift out.
As most bookmakers now have best odds guarantees for UK and Irish racing as standard it is generally worth taking the fixed price if betting on the same day as the race, because if then the SP is higher you will get that price anyway.
Favourites
What is a favourite in horse racing? This simply the horse with the lowest odds at the time you place your bet. In close races, especially those with a big field (number or runners), the favourite can change several times before the start of the race.
If you want to back the favourite irrespective of who it is then most bookies will have an option to bet on the favourite at SP odds whoever it ends up being. There is usually the option to back the second favourite too.  There is also the possibility of having 2 or more runners as joint-favourite if they have the same odds
Best Odds Guarantee

Most big online bookmakers are now offering this but what is best odds guarantee? This means that if you place a bet on a horse in a race that qualifies for the guarantee, and the industry starting price (SP) is higher than the odds you were given when you placed the bet, then you will be upgraded to the higher odds for payout.
If the SP is lower than the odds you were given then your original bet will still stand, therefore you are now in a win-win situation (assuming your bet actually wins). It is often better to bet with bookies offering the best odds guarantee. This doesn't mean you shouldn't still check odds comparison websites for the best odds as if your horse's SP does not end being higher than the odds you were given then you will stick with these original odds which will vary between bookmakers.
Most best odds guarantees are for UK and Irish horse races only but some bookies will offer guarantees on races further afield.  BOG also will generally only apply to bets placed on the day unless otherwise stated
Disqualification and Non-Runner No Bet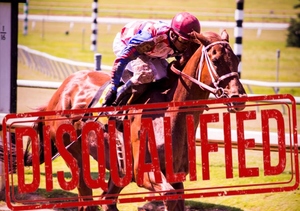 Disqualification is something to consider in horse race betting.
Horses are often disqualified for various reasons, the most common being a failed weigh in after the race or a horse taking a non-specified route. This results in a steward's enquiry and if the horse is disqualified and you backed it you can end up losing your winnings.
Some bookies will offer pay outs on disqualified horses as well as the horse that eventually wins after the enquiry. If you bet a lot on horses in the long run you will be better off with a bookie giving payouts on disqualified horses.
Bookmakers will return your stake as standard if your horse pulls out prior to the race, this is called Non-Runner No Bet, but only if the bet was placed on the day of the race. If the bet was placed in advance (ante-post) they will not usually return your stake, so it is always worth checking this just in case.
While bets placed on the day recive non-runner money back, they are subject to Rule 4 (see below); ante-post bets will not get non-runner no bet as standard but are not subject to rule 4.
Rule 4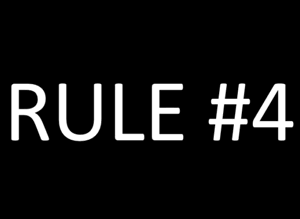 There is also a term known as Rule 4 deductions, and under this rule if a horse is withdrawn in a certain odds range then a bookie can reduce the payout on other horses.
The reduction is relative to the odds of the withdrawn horse and applies to bets placed on the day of the race not ante-post.
Some bookies have abolished this rule for a certain odds ranges so again if betting a lot on horses it is worth picking a bookie that pays out full amounts in this case.
A detailed guide to full Rule 4 deductions can be found in our betting guide section.
As an example if you back a horse at 5/1 in a race and the favourite is withdrawn with odds of evens (2.0) then you stand to lose £0.45 for every £1 won. If you wagered £10 then you originally stood to win £50, s losing £0.45 in the pound means you will now win £27.50.
Ante Post Betting
Ante post is basically any bet placed more than a day in advance of a race, usually before 9am on raceday (although not always, check with your individual bookie).
Most money wagered on horses happens on the day of the event but for big meetings particularly there is often a big ante post market. Bookmakers will release prices earlier than others so if you like getting your bet on early you will be better off with a bookie offering earlier prices.
Why would you want to place an ante post bet?
Well the closer to a big event the more the odds move as more punters bet on the market, this is very common with something like the Grand National. This generally means horses with very high odds between 50-1 and 1000-1 start to move in to a normal range. If betting on outsiders it can be advantageous to bet ante post.
Punters need to be aware that bookies have different terms between ante post betting and on the day betting. Most bookmakers, for example, will not return stakes for non-runners if placed ante post and promotional offers such as best odds guaranteed may not always apply to ante post betting.
Early and Board Prices
These are both odds on the day of the race and are subject to the same terms.  Board prices traditionally refers to the prices on the 'boards' of the bookmakers at the racecourse.  These are usually only set up after around midday, or a couple of hours before the first race.  Prices offered before this, from around 9am are often referred to as 'early prices'.
Both early and board prices will be applicable for best odds guarantees, non-runner refunds and other concessions.
Tote and Totepool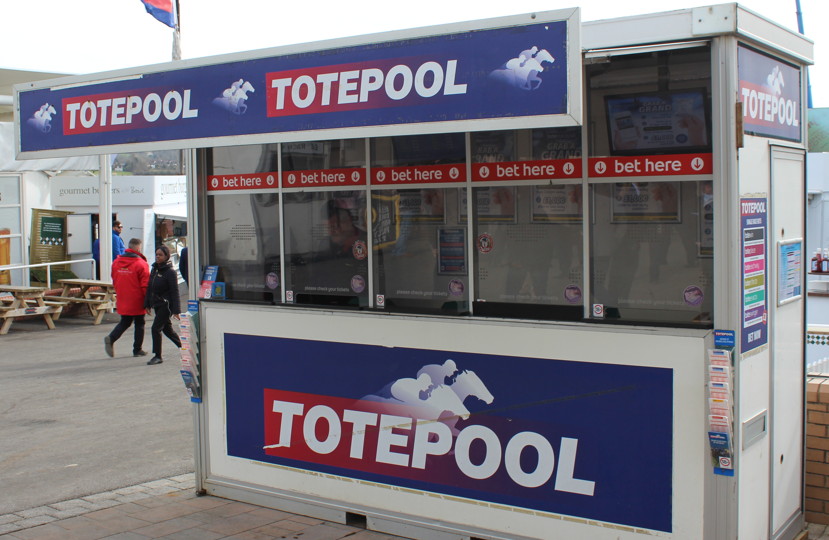 We have all seen the tote around racecourses but what is the tote and what is totepool?
Totepool is slightly different to normal betting on horse racing. In a conventional horse bet you either take the fixed odds at the time of placing the bet or you can choose to take the SP. With the tote odds are not fixed but instead depend on both the total amount of money wagered and the number of punters in the game. This is where the word 'pool' comes from in totepool (tote is short for totaliser) and there are many types and versions of the totepool.
You can place all the normal types of bets on the tote; win, place, each way, forecasts and more. The big draw of the tote is the multiple race betting options that can allow for huge amounts of money to be won. Totescoop6 for example is offered on most Saturdays and to win this you must pick 6 winners from 6 pre-selected races, these are usually televised but can be from various tracks. This is a little bit like a lottery in that if all of your horses place you will win a share of the pot. You are not betting directly against the bookie but against other punters, the bookie just takes a cut of the pool. This can result in odds around 10% better than those you will get with straight fixed odds betting. Totepool betting generally costs as little as £1 (£2 for scoop 6).
There are many variations of tote betting such as totewin, toteplace, totejackpot, toteplacepot, totequadpot, toteexcata and totetrifecta. For full details of how all these variations work see our totepool article. One point to note is tote betting can have different terms – especially around non-runners and disqualified horses – so do check these in advance if you are unfamiliar with tote betting.
Most people view the tote as a bit of fun, more like the pools or a lottery. You may not win often but when you do you usually win bigger. Most punters tend to play the tote alongside conventional bets rather than instead of them.  Read more about the Tote.
Race Card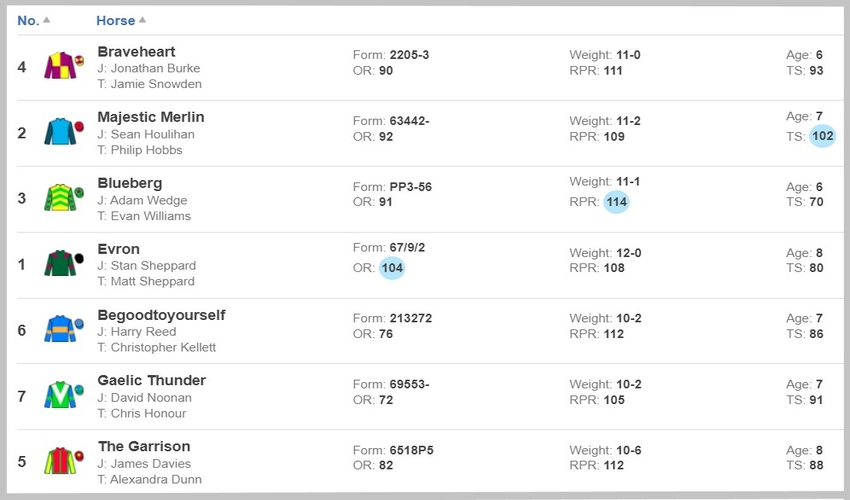 All of the information discussed in the how to bet section will be shown on the race card. What is a race card in horse racing? The race card displays all of the runners by the name of the horse, the name of the jockey and the name of the trainer. There are official race cards used at the track and you can get these online, but bookies also show their own virtual race cards but some contain more information than others. On the race card you will also see the track name, the time of the race and the name of the race – races are usually sponsored so this may be something like "Ladbrokes handicap chase".
The race card will show the prize money on offer, number of runners, the distance in furlongs and miles, the "going" and possibly any live coverage available if on TV or streaming. Latest form figures are codes of form in previous seasons and look like P = pulled-up, F = fell, U = unseated rider, R = refused, C = carried out, L = left at start, O = ran out, B = brought down, S = slipped, V = void race, d = disqualified.
Next to the horse is a number, this is the number displayed on the cloth of the horse and next to this you will see the draw, this is the stall the horse will start from. Now you will see the 'owners silks' these are the weird and wonderful colours worn by the jockey. There may be lots of little codes such as 'CD' which means this horse has won on the same course over the same distance, 'C' would mean course winner, 'D' distance winner, 'BF' beaten favourite and more.
Other letter codes can stand for headgear, for example a 'b' means blinkers, 'v' visor, 'h' hood, etc. There will be a number displaying the number of days since a horse last raced the course. The RTF value means 'race to form' and displays the percentage of a trainer's horses that have run to form in the last 14 days.
Other important information to consider is the age of the horse. Next to this is the weight carried by the horse (this is the jockey plus weights) or the official BHA rating as assigned by the handicapper. You may see some other various tip ratings etc., and finally the most important number, the odds of the horse.
Horse Racing Types and Terminology
Flat Racing and Jump Racing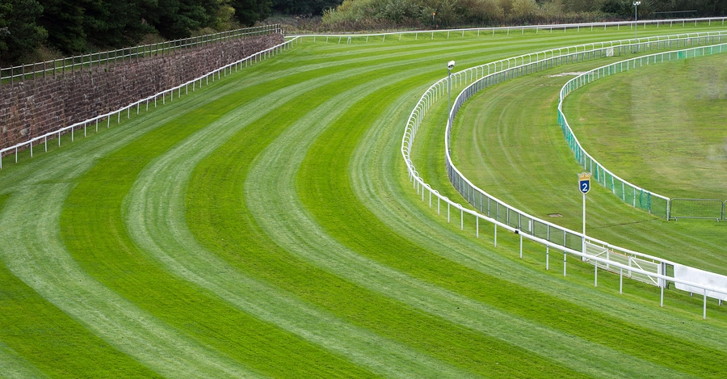 In the UK there are two basic types of horse race, a flat race and a national hunt race. A national hunt race can either be flat or have obstacles to jump. Flat racing is simple: the horses run over a given distance between 5 furlongs and 2 miles.  Click for more about types of flat races.
National hunt races are split into steeplechases, hurdles and flat and all races must adhere to national hunt guidelines. These races are usually longer, between 2 miles and 4 1/2 miles (3.2-7.25km). A national hunt flat race is known as a 'bumper' although these are less common. When it comes to obstacle races a steeplechase is harder than a hurdle race. Hurdles tend to be flexible and smaller than the height of the horse whereas steeples can be higher than the horse and are usually more solid.
Think of the size of some of those fences in the Aintree Grand National, the world's greatest steeple chase. In this race the fence known as 'The Chair' is 5ft 3in (1.6m) with a 6ft (1.8m) open ditch before the fence. Needless to say the oldest and strongest horses are used for the biggest steeple chases, you will rarely see a horse younger than 9 years old in the these races. Click to read more about types of jump races.
There are longer horse races (over 4 1/2 miles) known as endurance races although these are uncommon in the UK, these can be up to 100 miles.
In general the jump racing season runs from November to April, jump races are slower and run by older more experienced runners who can cope with a wider range of conditions.  In fact you want the ground to be slightly soft to aid the landing off the jump.  These races are generally seen as more 'working class' with lower payouts but longer careers for horses and trainers.
Flat racing is more prestigious and pretentious, seen a the more 'upper class' version of racing.  Run over shorter distances it is all about speed which is why the main season runs from late April to October each year, when the ground is at its hardest.  Only the most elite thoroughbreds between 2-4 years old succeed in flat racing, and while they can earn huge prize money they have shorter careers.
Horse Racing Distances
Being such an old sport the distance terminology in horse racing is a little alien to the modern metric system. Horse races are run over yards, furlongs and miles.
A yard is just under a metre (91cm), a furlong is an eighth of a mile (201 metres) so obviously there are 8 furlongs in a mile. A mile is 1.61km. As an example the Grand National is the UK's longest steeplechase at 4 miles 3 1/2 furlongs, which equates to 7.14km.
Breeds in Horse Racing
You can't just rock up to a race meeting with any old mare, entry to horse races is generally breed restricted. The vast majority of horse races in the world are thoroughbred, this means the horse must have a pure bred sire (father) and dam (mother). You can track most modern horse breeds back to a few early horses such as Godolphin an Arabian breed from the early 1700s.
Thoroughbreds range in size and height and are usually measured in hands, a hand being about 4 inches (10cm). You can get Arabian breed horses and Arabian horse races, these animals originally came from the Bedouin people in the Middle East and are particularly bred for stamina. A Quarter horse, more common in the US, is a breed of thoroughbred mixed with colonial Spanish horses, these horses are known for their rapid acceleration. Most horse races in the UK are thoroughbred only races.
Gray or grey horses are not a breed in themselves, you can have grey horses of any breed. These horses actually have white hair and black skin giving an overall grey appearance. A grey can be born of parents with dark coats in the same way a blonde child could be born of a parent with darker hair. There is no specific advantage or disadvantage to backing these horses it's just some like Grey's as they stand out from the crowd.
Horse Racing Grades and Classes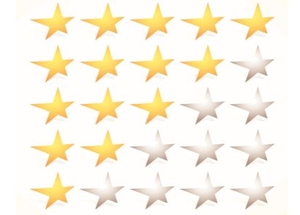 Horse racing has a number of confusing classifications known as grades classes, but what is a grade in horse racing and what do they mean. You will encounter both grades and classes with various numbers, grade 3 or class 7 for example. Grades and classes simply represent the prestige of the race; higher classes have top quality horses racing and also have the highest prize money and coverage.
In flat racing there are several bands, the top class, class 1, contains the group races, this includes the Classics, other Group 1 races, group 2, group 3 and listed races.  Classes 2-7 contain a range of handicap and conditions races. Classic and other group one races represents the top class and is generally made up of 3 year old horses, the best of these horses usually go on to be studs for the next generation sometimes fathering thousands of foals. The 1000 and 2000 Guineas, Epsom Oaks, Epsom Derby and the St Leger Stakes are examples of top Classics races. Class 1 races are sometimes known as conditions races. Here the weight of horses in a race is defined by the conditions attached to a certain race, there are several sub classes of class 1 races. For classes 2-7 the races are either conditions races or horses are given a specific handicap based on their ability as defined by the British Horseracing Authority (BHA), this determines the weight a horse must carry to balance the field. This is very complex but effectively the higher the class the better the horses in the race, the higher the stakes and the higher the winnings.  Click for more about flat racing classes.
In national hunt racing class 1 is the top notch, horses must have a high enough handicap in order to enter this class. Class 1 racing is divided into three grades, 1-3, and another lower category known as listed races. Grade 1 races are the best, there are 30+ of these in the UK calendar including Cheltenham Gold Cup and the Kings George VI chase on Boxing Day. Grade 1 races have a handicap based on age and sex only. Grades 2 and 3 are unsurprisingly a lower category and here the weight-for-age system is applied (see handicapping). The lower the grade the more the handicap system is used. Class 2-7 represent further division of horses based on their handicap, the lower the class the lower the prize money on offer for the race but in order to enter a higher class a horse must have a certain racing. Horses need to move up classes to be able to complete with the best.  Click for more about jump racing classes.
One reason to mention grades and classes is because of payouts. Bookies can have different maximum payouts depending on the class of race you are betting in. The highest payout limits are often restricted to the highest classes.
Unless you are someone who only really bets on horse racing I wouldn't get too caught up on classes and grades. The main thing is horses are restricted by class and so you know the field is equivalent and every horse in a given race at least has a chance of winning. The better the class the better the field and the harder it is for a horse to win.
"Going" – Ground Conditions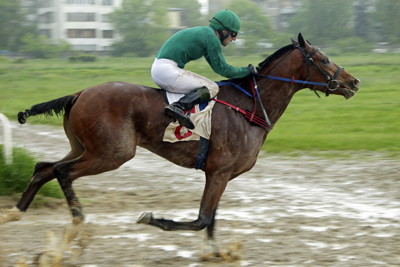 Heard the phrase how is the going today? Well what is meant here is what the ground conditions are like, i.e. how soft and muddy the surface is. The softer the surface the harder it is to run on – think about trying to run on sand versus concrete. In the US this is often termed track condition and in Australia it is track rating. Different breeds of horse favour different ground conditions, other factors such as training will come into play here too. The "Going" can have a huge impact on the outcome of a race and this is one reason why most horse racing bets are wagered on the day.
In the UK the terms ranging from the softest ground to the hardest are: heavy, soft, good to soft, good, good to firm, firm and hard. Hard as a grade is rarely used, if the ground is too hard then races are usually cancelled as the risk of injury is determined to be too high for horse and jockey. Sometimes in Ireland you will see the word 'yielding' used for going that is good to soft.
If betting on horse races on artificial surfaces you will see the following grades that are fairly self-explanatory: slow, slow to standard, standard, standard to fast and fast.
In US racing you will see the following ground conditions for turf tracks: heavy, soft, yielding, good and firm. For dirt tracks you will see: sealed, slow, sloppy, muddy, good and fast.
Finally in Australia you will see several descending grades within each class moving from 10 (muddier) to 1 (firmer): heavy (10, 9 and 8), slow (7 and 8), dead (5 and 4), good (2 and 3) and a single grade for fast (1).
Form
What is form in horse racing? This is simply information about a horse previous performances. Form is split into different categories, rating horses based on their performance over various distances, on different track conditions, at different race classes, pace, courses raced at (some are harder than others), trainer and jockey, weight and other factors such as if the horse wears blinkers, has a shiny coat, looks healthy, etc., etc.
Handicapping in Horse Racing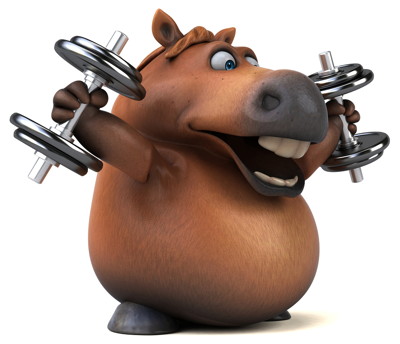 Handicapping in horse racing is as old as the sport itself. A horse carries a weight that affects the speed at which it can run, and the weight allocated to a horse is dependent on its ability. Each time a horse races a 'handicapper' analyses the data and gives the horse a rating. This is assessed on an individual basis on many factors from weight, race distance, the ground run on, finishing margin, race pace, form of the other runners and any mitigating incidents that may have occurred. While the data is all factual the eventual handicappers decision has an element of subjectivity to it. The level of handicap is a direct relation to the ability of the horse.
Not all horse races have handicaps but handicap racing represents around 60% of all British racing. Handicapping is popular with punters as it equalises the field and this usually gives a nicer odds range than non-handicap racing. When you place a bet you want to know it is as fair as it can be and the principle of handicapping is excellent for this purpose. Other sports such as F1 could learn lessons from this age old practice.
Handicapping exists at every race level and grade and is usually displayed in the title of the race. Every really big race is a handicap race, non-handicap racing tends to be restricted to younger horses or those coming back from injury, basically anywhere where a horse's ability is unproven. Non-handicap races tend to be less prestigious and have lower prize money. A full guide to how handicaps are created can be found from the British Horseracing Authority.
In non-handicap horse racing weights are not set on an individual horse basis but rather on the conditions of the race as a whole. These conditions are usually stated on the race card. An example of a condition may be "No horses in this field have won a race" or "Any horse that has won a race in the last 3 months must carry an extra 3lb (1.35kg)", etc. In general more favourites win in non-handicap racing.
A horse can weigh around 1000lb+ (450kg+) and are extremely powerful animals. A few extra pounds in the saddle is not much to an animal like this so do bear this in mind when considering handicapping.
Weight and Age in Horse Racing
One form of handicapping is known as weight-for-age. Older horses have more maturity and are generally quicker over longer distances due to higher stamina although younger horses can have faster acceleration and can be quicker over shorter distances. In general the youngest horses are found in flat races and older horses in hurdle and steeplechases. A horse is considered fully mature at 4 years of age.
Horses of different ages and weights can race together and sometimes a system known as weight-for-age is used to compensate for mixed ages by adding weight to older more mature horses.
Read more in our age, weight and sex guide.
Live In Play Betting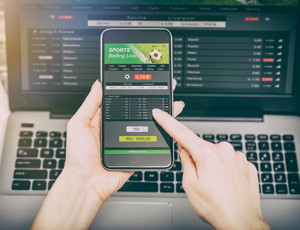 Live betting is available on horse racing from all the online bookmakers listed on this site. Live betting on horse racing is not truly in play with most, in that you can bet on the race right up to the starting gun but not during the actual race. For details of bookmakers' in play services see our bookmakers reviews.
Betfair, Bet365 and a few other bigger brands do allow you to bet in play live on races up to a certain point, depending on the race length and what is actually happening in the race.  In longer races where the pack stays tight in-play betting can often be available for a lot of the race.
On the whole though horse racing will never be a live betting sport but having the option is a plus
News, Results and Statistics
Form, results and statistics guides are important for fans of horse racing.
Fortunately though you don't need to carry your copy of the Racing Post around anymore to get access to these services.
Most serious bookies now offer these services through their sites and with many you can access these for free without having to sign up.
Many bookies now offer comprehensive stats and live results services as well as news and blog services.  Some have even partnered with the likes of the Racing Post to provide even more in depth form guides.
Used correctly these can really enhance your betting experience and more importantly enhance your winnings.
See our bookmaker reviews to find the bookie with the best services for you.
Live Streaming and Commentary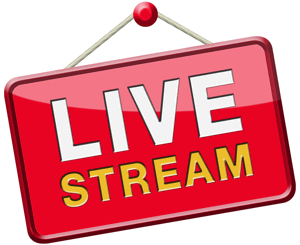 You can stream horse racing from a lot of online bookmakers. Most offer a service where you can stream a race as long as you have bet a minimum amount on it, usually £1 (some 50p). Most bookies offer streaming on UK and Irish racing and some, like BetVictor even offer streaming on US and international racing. By keeping a wide portfolio you can be sure that you will always be able to watch the race you are betting on. Most bookies that offer this service also stream through their mobile apps – see betting site reviews for details of specific bookmakers and try out a few streaming services to find the best one for you.
Most bookmakers also offer live commentary services or radio services on horse racing. This is free and often doesn't even require sign up. I often listen to commentary on a different site to the one I have bet on. I would suggest trying a few of these services out to find the one you like best, its like finding your favourite radio channel, it's a personal thing.
TV tie-in is also common with horse racing. Some bookies will offer enhanced terms on races that are live on TV, usually Sky or ITV. Some of these enhanced odds or money back offers are really attractive and can offer a profitable way to bet specifically if you bet on multiple races in a single meeting.
Best Horse Races UK
Cheltenham Festival – This starts the horse jump season with a four day Cheltenham festival in mid-March. The feature race is the Champion Hurdle on the first day. The second day sees the Queen Mother Champion Chase, the third day sees the World Hurdle. This all culminates on day 4 with the Cheltenham Gold Cup, a grade 1 national hunt race over 3 miles 2 1/2 furlongs (5.3km) with 22 fences. The race first took place as a flat race in 1819 with the first jump race held in 1924.
Aintree Grand National – Simply the worlds greatest and most challenging steeplechase and the most valuable horse race in the world. Run in April each year the Grand National began back in 1839. Up to 40 horses run a distance of 4 miles 3 1/2 furlongs (7.14km), 9 million people in the UK alone watch the race, 150,000 spectators attend and over £150 million is bet. Horses run over world famous fences including Becher's Brook, the Chair and Foinavon. This is the pinnacle race of a 3 day festival that also includes the highly popular and fashionable Ladies Day on the Friday hosting the Melling Chase. The Saturday also sees the Aintree Hurdle another top grade 1 race.
Scottish Grand National – A grade 3 two day event held in Ayr in mid-April after the Aintree Grand National. Run over a distance of 4 miles 1 furlong (6.65km) with 27 fences only Red Rum has managed to win both Grand National races. The race was first run in 1858.
Guineas Meeeting – The 1000 Guineas and 2000 Guineas are group 1 flat races run at Newmarket at the end of April or early-May each year. These are two of the 5 classic races. Both the 1000 and 2000 guineas are run over a short distance of 1 mile (1.6km) and are open to 3 year old thoroughbreds. The 2000 guineas is both colts and fillies and the 1000 fillies only. The 2000 guineas was first run in 1809, the 1000 guineas was first run five years later in 1814 and were named according to their prize fund, a guinea being 21 shillings (£1.05). Trail races, Craven Stakes and Greenham Stakes feed into the 200 guineas and Nell Gwyn Stakes and Fred Darling Stakes into the 1000 guineas race but for many it is the first race of the flat season.
Oaks Stakes – Another group 1 flat race and the third of the 5 classics races. Run at Epsom Downs over a distance of 1 mile 4 furlongs (2.4km) in June each year. Sometimes referred to as Epsom Oaks the event was devised at a party held on the estate of the 12th Earl of Derby in 1778 and was first run in 1779. The race is open to 3 year old thoroughbred fillies and is the middle leg of the fillies triple crown after the 1000 Guineas.
Epsom Derby – Popularly known as 'the Derby' this is a group 1 flat race open to 3 year old thoroughbred colts and fillies. Run over 1 mile and 4 furlongs, this is Britain's richest race and the highest profile of the 5 classic races. This is the middle leg of the triple crown preceded by the 2000 Guineas. First run the year after the Oaks in 1780.
Royal Ascot – Ascot racecourse was founded by Queen Anne in 1711 and the race comprised of three 4 mile heats. Royal Ascot is attended each year by members of the British Royal Family in June each year. The race attracts over 300,000 people over the week making this the most attended race meeting in Europe. The best race is the Gold Cup a group 1 flat race that takes place on Ladies day, run over 2 miles 4 furlongs (4km) it was first run in 1807
King George VI and Queen Elizabeth Stakes – Run at Ascot in July the race is run over 1 mile 4 furlongs (2.4km) and is a group 1 flat race open to all ages of horse. The race is an amalgamation of the King George Stakes an Queen Elizabeth Stakes and was first run in 1951.
St Leger Stakes – Another group 1 flat race and the fifth of the 5 Classic races and the final leg in the triple crown, open to colts and fillies and run over a distance of 1 mile 6 furlongs (2.9km). Run at Doncaster and taking place in September each year the race was established in 1776 and is the oldest of the classics. Devised by Anthony St Leger, a policeman and army officer living near Doncaster.
Champions Day – Run in October at Ascot the top day is known as Champions day and includes the Queen Elizabeth II stakes (group 1 flat race, 1 mile (1.6km)), the Champions Stakes (group 1 flat, 1 mile 2 furlongs (2km)), the British Champions Long Distance Cup (group 2 flat race, 2 miles (3.2km), the British Champions Fillies and Mares Stakes (group 1 flat race, 1 mile 4 furlongs (2.4km)) and the British Spring Stakes (group 1 flat race, 6 furlongs (1.2km)).
Racing Post Trophy – Run in late October at Doncaster this is another group 1 flat race run over 1 mile (1.6km), first run in 1961 under the name Timeform Gold Cup. Many winners of this race go on to win the Derby.
Welsh Grand National – A grade 3 national hunt race in late December open to 4 year olds and older at Chepstow, Wales. The race is run over a distance of 3 mile 5 1/2 furlongs (5.9km) with 22 fences to jump. First run in 1985 it has moved around the calendar a little settling now around Boxing day.
Odds and Payouts
Odds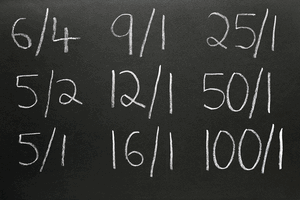 The odds on offer vary between UK bookmakers and we recommend you sign up to several in order that you can take advantage of the best odds available for any given event or race. This is especially true around big events like the Grand National and Ascot where bookies will compete to give the best odds and promotions.
Many of the bookmakers listed on this site offer best odds guarantees on horse racing in the UK and Ireland and some offer best odds guaranteed on all horse racing covered on their site, entitling you to a better price if the industry starting price of your horse is better than the odds you took with the bookie at the time you placed the bet. This was explained earlier but if you backed a horse at 4/1 and the starting price odds are say 5/1 you will be given those better odds irrespective. This means if the SP is higher you will get the industry price but if not you will stay with your original price. .
Best odds guarantees are only beneficial if the odds of your horse drift out after you place a bet. It is therefore always the safest option to find the best odds price around at the time of placing a bet and as so many bookies now offer best odds guarantees then this should give you a lot of options. Check odds comparison websites before placing your bets to see who is more likely to offer you the best starting price.
Price promises are different to best odds guarantees, a price promise will guarantee the best odds available from all bookies for that event. These offers are much rarer and tend to be offered around specific events.
Enhanced odds promotions are extremely common in horse racing and you are sure to find daily enhanced odds or money back offers, particularly around a big meeting. Paddy Power, Coral, Betfair and others are good at pushing daily horse racing offers, others such as BetVictor have less promotions but offer better odds in general. This is a balancing act based on the type of bet you want to place.
Common promotions include enhanced place terms, such as offering 4 places each-way instead of 3, or money back if your horse finishes second or sometimes third as well, money back if your horse loses by a certain distance, money back if your horse is beaten by a horse with longer odds, price boost offers with enhanced odds on certain horses, any many more. Money back promotions tend to refund money as a free bet and will requiring you to wager the free bet with that bookmaker.
Payouts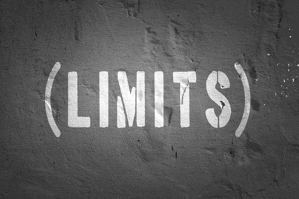 Horse racing offers some of the highest payout limits around. With most bookmakers you can get up to £1 million payout on UK and Irish horse racing. Many bookies limit these higher payouts to meetings covered by the full satellite information service (SIS) – this covers all major meetings in the UK and Ireland and so this shouldn't effect too many punters.
Some foreign races and smaller bespoke UK meetings are not covered by this service and maximum payouts can be severely limited for these meetings, sometimes as low as £10,000. If you are placing a big single wager or large multiple bet check individual bookmakers T&Cs for their specific payout limits.
As an example payout limits from a leading bookmaker for horse racing are as follows:
£1,000,000 where all the selections are for Horse Racing in the UK and Ireland when an Industry SP is declared.
£250,000 where all the selections are for overseas racing, when an Industry SP is declared.
£100,000 for all other UK and Ireland horse racing, where any of the selections do not have an industry SP declared.
£100,000 for all other overseas horse racing.
£100,000 for all other horse racing meetings displayed on our site with no Industry SP declared.
Additional payout rules apply to horse racing in Australia, Asia and New Zealand.
Most bookies turn around payments pretty quickly these days although it is still an important consideration when betting cumulatively. Some bookies are better than others and with a quick call to customer services you can usually find the average turnaround time.
Types of Horse Racing Bet
Most types of bet that we know of were initially formed for betting on horses. As a consequence there are a multitude of bets you can wager these days from basic win and place bets to forecast, full cover bets like the Lucky 15 and more.
We explain some common bet types to help you pick the right bet for you.
For details on what specific bet types are and an explanation of how to place them see our Bet Types in our Betting Guides.
Win, Place and Each-Way Betting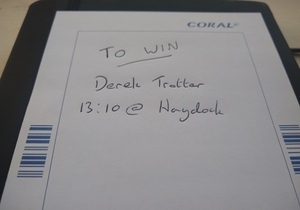 A win bet on a horse race is the simplest type of bet you can place, this is basically and outright result bet on the horse to finish first.
An each-way bet, on the other hand, wagers half of your money on a win and half of your money on a set number of places. The number of places in an each-way bet is relative to the number of horses in the race and the bookmaker's terms.
A place bet will pay out if your horse places in one of a certain number of positions, again relative to the size of the race and the bookmaker.
These bets are the easiest type to shop around with. A quick scan of an odds checking website will tell you who is offering the best odds on a given horse. This isn't the only consideration however, if placing each-way or place bets different bookies will offer different numbers of places and different odds for a placed bet. Most bookies will offer either a quarter or a fifth of the odds for place bets. You need to balance your bet between the best odds and the terms offered.
Multiple Bets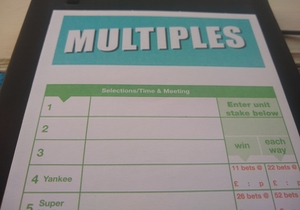 You can basically place every type of multiple bet on horse racing.
Most multiples were initially developed for horse racing and as a consequence horse racing has the widest number of betting options available of any sport.
Many punters enjoy placing simple accumulators, here you are predicting a series of winners or places in a series of races. All of these horses must win or place for your bet to come in.
Accumulator betting is common in horse racing and particularly on the tote, you will therefore see various enhanced odds offers and promotions for this type of bet. An example would be 'back the favourite in every race and if it comes in get an enhanced payout'.
Bookies will commonly offer special offers for doubles, trebles and X-fold betting, especially around a specific meeting, and offers are very common if the race is televised.
Full cover betting
For a full explanation of full cover betting see our Betting Guides.
A full cover bet basically covers all the possible multiple bets for a given number of selections. A simple example would be a Trixie; here you have 3 selections and you are placing 4 bets, a treble and the 3 possible double combination. At £1/line this bet would cost you £4.
All full cover betting is available for horse racing and again you will commonly see offers for you to place these types of bets. This is even more common around bigger events and meetings.
Full cover betting with singles is the most common type of horse racing bet, this consists of all the possible doubles bets and singles. The most high profile of these bets would be the Lucky 15, Lucky 31 and Lucky 63. These bets commonly come with enhanced offer terms and so it helps to shop around.
A lucky 15 bet is a bet with 4 selections consisting of 15 bets. Here you are betting on all possible multiples; 1 four-fold bet, 4 trebles, 6 doubles and 4 single bets. At £1/line this bet will cost you £15. A Lucky 31 consists of 31 bets on 5 selections and a Lucky 63 consists of 63 bets on 6 sections. Other bets are available such as the Goliath, Heinz, etc., details of all of these bet types can be found in Bet Types.
Horse racing Lucky 15 offers are very common as are horse racing Lucky 31 and Lucky 63 offers. This bet type was developed by Fred Done of Betfred and so you can always rely on getting an offer off these guys for Lucky betting and full cover betting in general.
Forecast and Conditional Betting
Forecast betting is very common in the world of horse racing and also the simplest sport to apply a forecast to. A forecast is a prediction of an order of events, think of a weather forecast which is simply a prediction of environmental conditions. Offers and promotions for forecasts are fairly common and usually include things like guaranteed odds or money back offers.  Many totepool bets are type of forecast bet.
Full details of how forecast betting works can be found in Bet Types. Some common types include the straight forecast, here you are predicting the order of a given number of horses at the end of a race, usually the top two, e.g. Fat Alan to win and Carlo Swede to come second. A reverse forecast is similar but the horses can finish in any order. A tricast is a straight forecast but with three horses, if you feel brave enough these bets can provide huge returns ln the rare occasions they come in.
Conditional betting is a bet with a pre-determined set of conditions that must be met for the bet to be placed or for the bet to continue. These bets are effectively linked singles and are sometimes called any-to-come bets. A typical bet may be something like a £10 conditional bet on Bald Idiot and Dodgy Carl both to win two separate races one after another, the bet may say if Bald Idiot wins then wager the initial stake on Dodgy Carl in the next race. If Bald Idiot loses then no extra money is wagered on Dodgy Carl.
Offers and promotions are not too common for conditional bets and you will usually need to phone up or bet in store to get these bet types.
Spread Betting
You can spread bet on horse racing but this is only commonly offered through specific exchanges. First developed as a financial betting tool it can effectively be used on any market where you can make a prediction with a definite outcome, this is the case for horse racing. For full details on how this works see our spread betting guide.
In brief this is a form of non-fixed odds betting where the reward you receive or indeed the losses you mak are directly related to the accuracy of your prediction. You are offered a price that you can either buy or sell, such as the winning distance. If you beat the prediction you win, if you don't you lose, the level of win or loss is related to how far away the result is from the value you bought or sold.
Sound complicated? It is a very different way of betting but once you are familiar it is no harder than conventional betting. Beware though as a non-fixed form of betting you can lose vastly more than your stake but you can also win much more than your stake. Offers are available for spread betting on specific betting exchanges.
More Horse Racing Articles