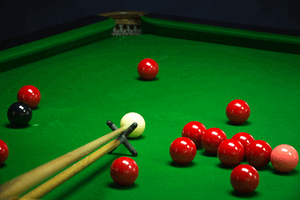 Snooker used to be a sport played in blacked out snooker halls with a pint and a smoke. How things have changed.
The sport, similar to darts, has undergone a dramatic rebrand in the last 50 years. It became a national spectator sport in the UK in the 70's and 80's through the BBC's Pot Black programme and buoyed on by the advent of colour television snooker players such as Alex Higgins, Ray Reardon, Steve Davis, Dennis Taylor and John Parrott became house hold names. Snooker even moved into light entertainment with the TV show Big Break in the 90's.
The early 2000's was not so kind to the sport but under new chairman, Barry Hearn, the sport saw a redesign was played on an international stage and very popular in Asian countries. The number of events has increased dramatically with professional players now plying their trade year round all over the globe. All of this means there is more to bet on and more betting sites to bet with. In play betting is extremely popular when betting on snooker and these days you can bet by the ball, frame, session, match or tournament.
Our snooker guide will tell you the best bookies for snooker & pool betting, how to bet on snooker, what the big tournaments are and where to find the best odds and payouts. We also cover some of the match fixing controversies that have tarnished the sport.
Best Online Bookmakers for Snooker & Pool Betting
18+. Play responsibly, BeGambleAware, for help quitting visit
Gamstop
. #ad.
Betting Site Maximum Payout Limits For Snooker
A Brief History of Snooker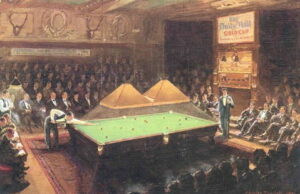 Snooker, as you would expect, has its origins in English billiards.
Billiards was a popular game in British army outposts amongst the officer classes, in India especially. The object of the game was to get ivory billiard balls into holes on the table by hitting them with a cue ball, the table had no cushions, barriers or pockets. The game was played with two cue balls, one for each player.
In the 1800's in India, multi player versions of the billiard game arose. This included pyramid pool; here 15 red balls were used with a single white cue ball, players got one point for each red ball potted. Black pool was next to arise, this added a black ball that could be potted for additional points.
In 1875 Colonel Neville Chamberlain, based in Jabalpur in India, suggested adding more coloured balls resulting in yellow, green and pink balls. Blue and Brown were added later but the game of snooker had taken form. Chamberlain reportedly created the name snooker as a slang term for an amateur, referring to a player who missed a shot as "a real snooker".
Billiards champion, John Roberts, travelled to India in 1885 where he made acquaintance with Chamberlain, between them they decided to introduce snooker back in England. For many years however the sport remained an amateur pursuit of the elite who would host parties and events in which guests could play the new game in their new snooker rooms.
The first snooker championships were held in 1916 but it took until 1927 for a Professional World Championship of snooker to be formed by Joe Davis. Davis won the tournament taking home £6 in prize money. The standard was not too high however with 60 being the highest break of the event. By the 1930's the sports popularity was increasing although Davis still won every World Championship up to his retirement in 1946. Various disputes and another drop in popularity after WWII eventually led to the championships being cancelled between 1958-63.
It was TV that invigorated the sport. In 1969 BBC released Pot Black, one of the first colour TV shows (you can't watch snooker in black and white). This broadcast snooker tournaments and first tracked the rise of The Hurricane, Alex Higgins, who won his first World Title in 1972. His charisma was a real draw for fans in an age of just three TV channels in the UK. The programme continued to 1986 seeing some very popular new names in the sport when it was eventually cancelled, with a brief comeback from 1990-93. Pot Black helped transform the sport into the professional game we see today.
With the help of Barry Hearn the sport began to spread around the world in the 80's. By the end of the decade there were 200 professional players, increasing to 400 in the 90's. Stephen Hendry marked a new generation of snooker players when he dominated the 1990's. The BBC kept faith with the sport and along with tobacco sponsorship the sport survived. Following a hit through a ban on tobacco advertising in 2003, the number of events and players once again started to dwindle.
In 2010 Barry Hearn was made Chairman of the World Professional Billiards and Snooker Association (WPBSA) and immediately began to reform it. A series of new tournaments were introduced including new deals with Sky Sports, a revamped World Open, a players tour championship, premier league and more.
Extra ranking and invitational events increased earning potential for players and sponsorship potential for the sport. Although some see modern snooker with its flashy player introductions to music as an insult, many others would say this is a heyday for the sport.
The ban on tobacco adverting that was so synonymous with snooker, it led the way for betting sites to become involved. Increased TV exposure and bookmaker sponsorship means you can now bet on snooker all year round with more markets and better odds than ever. The advent of in play live betting and streaming is perfect for this sport and only adds to the betting experience.
A Brief History Of Pool
Pool, like snooker, also arises from the English game of billiards.
In the 1870's in America a new form of billiards arose known as the American Fifteen-Ball Pool, this was the direct precursor to modern pool.
The world 'pool' back then meant a collective bet. In early days a pool room was in fact a betting hall for horse racing. 'Pool' was played between races as a way to pass the time and wager with friends.
8 Ball pool was invented after the turn of the 20th century followed by straight pool in around 1910 and nine-ball pool in the 1920's. From 1876-1956 championships were held annually with head to heads year round. Players were popular pre-WWII and were commonly featured on collectors cards in cigarette packages.
Following WWII pool declined in popularity in America and Britain and pool rooms closed rapidly. Over the next 70 years the sport saw ups and downs but now has a professional and growing international circuit. Modern pool rooms bear no similarity with the original betting halls that gave pool a bad rep. It was never the billiards that was the issue but the other unsavoury aspects these pool rooms became known for that caused the sport to decline in the first place.
Most bookies now cover the major championships and some give a range of markets to choose from. William Hill are one of the best for pool. Be under no illusion, this sport is growing and will become more and more popular with punters as time goes on.
How To Bet On Snooker and Pool
Snooker and pool are tactical games of skill and this means there are plenty of betting opportunities in addition to the usual win single outright markets.
With snooker it is possible to bet by tournament, match, session or frame and this gives the punter the option to bet on outcomes that last anywhere from a minute to a week.
Snooker and cue sports in general are perfectly set up for live in play betting and streaming. Many of the bets described here are best used, or in fact sometimes only available, in play.
Information on how the bets described in this section work can be found in our bet types articles.
Rules of Snooker
Snooker is a table game between two contestants where the objective is to strike a white cue ball with a snooker cue with the aim of hitting object balls into pockets. There 15 red balls worth a point each and six colours, yellow (2 points), green (3), brown (4), blue (5), pink (6) and black (7). A player breaks by hitting the cue into a pyramid made up of the red balls. The aim is to first pot a red ball followed by any colour. This continues until all red balls are potted with colours replaced (by a referee) on their spots each time they are potted. If a player misses the next player will always start by hitting a red ball. Once all of the red balls are potted the colours must then all be potted in their points order.
A single game is known as a frame. Matches are the best of a set number of frames. A frame is won by the player who outscores his opponent. A 'break' is the number of points scored by a player without missing or fouling. The highest possible maximum break is 147 (15 reds, 15 blacks and all colours). For long matches the frames are broken into sessions with an interval half way through and a long interval between.
A foul is caused when a player either misses their object ball or hits / pots another ball that they are not supposed to. Fouling transfers play to your opponent and comes with a point's penalty. If your opponent manages to position the cue ball on the table so you can not directly hit your object ball then this is known as a 'snooker'. Players can use the cushions on the table to play against to escape from a snooker.
The table is laid with a green cloth and measures 12ft x 6ft (3.7m x 1.8m) full size. Each coloured ball has its own spot with the red balls racked in a pyramid below the pink ball. The white ball is hit from behind the line (known as the line) and inside the 'D' for break off.
Frames can last anywhere from 10 minutes to hours depending on how tactical it becomes. If both players are tied when all balls are potted the frame is decided with a an additional black ball.
Rules of Pool
Pool is a shorter format game where the objective is to score the most points, the main format is known as 8-ball. In Eight-ball the billiards balls are numbered, this equates to the number of points that ball is worth. The winner is the player who pots the balls with the most points.
The game of pool can also be played as spots and stripes. The numbered balls are divided 50/50 into those with spots and those with stripe emblems. The winner is the first to pot all of either the spots or the stripes followed by the black ball.
British pool has smaller pocket, balls are not numbered but instead coloured red or yellow with an independent black ball. The winner is the first to pot all of one colour followed by the black. International pool competitions are based on the American 8-ball format.
9-ball pool is a variation where players take it in turns to attempt to hit the lowest numbered ball remaining on the table.  Failure to do this results in a foul. The winner is the first person to legally pot the nine ball.
Outright Result Betting
The most widely available market is betting on the winner of a match or tournament. In snooker and pool there are no draws making this a simple market.
Nearly all bookies give outright lines on snooker and pool so you can get competitive odds prices here. It is useful, therefore, to have a few betting sites in your portfolio so you can check who has the best odds at any one time. For the bookies likely to have the best odds see our recommended snooker bookies at the top of this page.
Outright betting also attracts a lot of offers, especially for outright tournament betting. These include price boosts, new customer enhanced odds offers (listed on our home page when available), money back specials, free bets and more.
Win, Place and Each Way Betting
A snooker match is played between individual players so there are no places but you can bet each-way on the tournament winner. Commonly expect to find half the odds on 2 places, a third on 3 and 1/4 or a 1/5 on 4 or more places when available.
More commonly you will find lines offering odds on players to make the semi's, which in effect is a place bet.
Frame & Session Betting
Predicting the correct score is a popular bet pre-event, for example in a best of 17 frames match you can bet on any score from 9-0 to 9-8 either way. Sessions tend to be 5 frames long so it is possible to bet on who will win a session separately from the match result.
In play it is very common to bet by the frame. This can be a simple winner or bets on the highest break, century to be scored, fouls to happen, even the length of the frame.
Other bets include a player to win the next 3 frames, the first player to X number of frames, winner of the first frame, etc.
To Score A Century Break
A century break is an achievement in snooker and guarantees you will win the frame. Betting on a century during the session frame or match is a popular snooker bet. Better players score more centuries so have lower odds. It is possible to bet on the number of centuries by an individual player or cumulatively scored by all players.
Century breaks are commonly included in bookmakers offers, usually giving you stake insurance or enhanced winnings if they are scored at certain intervals.  It is worth keeping an eye out for these promotions.
Break Betting
Bet on who will score the highest break in a frame, session or match. Some lines are fixed such as 'player to score 50+' others are simply the player to score the highest break. Highest break can be different to score. A break is the score achieved before missing whereas the score is the cumulative scores of all breaks from a player in a frame. Other lines include betting on the number of 50+ or 100+ breaks in a session, match or whole tournament.
The break off is different, this is the player who starts the game. Break offs are shared alternatively between players.
Points Betting
Bet on the number of points scored by a player, this is the score of all breaks added together. Wager on players to score more than 100 points in a frame, total number of points in a match, etc.
It is also possible to have a flutter on the number of points scored in a frame between two players, even the total number of points scored in a session or match.
To Score a 147 Maximum Break
One hundred and forty seven is the highest score possible in a single break. This is achieved by potting red then black 15 times (120) and then all the colours in order (27).
This is not very common and so the odds reflect this, you might get around 50 to 100/1 for this to happen in a match. You can even bet on the likelihood of it happening in a tournament or how many times it will occur.
'Race to' Betting
A common snooker wager is to pick a player to be first to reach a number of points in a frame, usually 30. A player can easily score 30+ points but still go on to lose a frame. A great in play bet.
The other variation on this bet is the first player to reach a certain number of frames, usually race to 3 or 5.
Ball and 'To Pot' Betting
It is sometimes possible to bet on the first coloured ball other than red to be potted in a frame. Likewise frames do not always continue to the final black if one player has clearly won so you can also bet on the colour of the last ball to be potted. Punt on the first player to pot any ball in a frame too.
Winning Margin
As snooker is played as the best of X number of frames it is also possible to bet on the winning margin as well as the correct score. This depends on how long the match is but for example in a best of 21 frame match you could bet on any winning margin from 1 frame to 11 frames.
Odd / Even Betting
It is possible to wager on whether a break or points total will be odd or even. It is also common to bet on the final number of frames in a match as odd or even. Obviously this required little skill and odds are generally close to evens either way.
Qualification
Many tournaments require players outside the world top 16 or 32 to qualify and you can bet on the likelihood of a player reaching a tournament final. Likewise you can punt on the possibility of an amateur player reaching a tournament proper.
Handicap and Asian Betting
Snooker and pool as games lend themselves to handicap betting. Markets are +/- a given number of frames. Handicap betting is very useful in early rounds especially when there are strong favourites in matches.
Asian handicap betting is equally as popular. This is very similar to handicap betting and more information on how it works can be found using the same link above.
Deciding Frame
As with any other sport that is scored as a 'best of' it is possible for matches to go to a final frame. You can not only wager on this line but you will also find money back promotions from bookmakers giving money back on some losing bets if a match goes to a decider.
Foul Betting
A foul occurs if a player misses the object ball, hits a ball they are not allowed to (like hitting a colour first when on reds), or pots a ball other than the object ball (either directly or indirectly). Fouls are common when players are snookered and when they happen the opponent is awarded 4 points. This system can on occasion allow players to come back and win frames even when it is impossible based on the number of points left on the table.
Accumulators
Accumulators are both common and popular in snooker. In early rounds many matches are played each day meaning it is possible to place big multiples. You can even find snooker acca offers at times and if not take advantage of an any sport accumulator bonuses or acca insurance.
Player Specials
Plenty of player specials can be found and these vary between bookies giving punters a lot of choice. Specials include number of tournaments a player will play in / qualify for in a year, player earnings, number of titles, number of semi-finals or finals reached and more.
Other Bets
It is not common but possible on request to place full cover, forecast, conditional and spread bets on snooker.
Live In Play Betting
Snooker is a top sport for live betting. In fact it is one of the few sports where more money is wagered in play than on pre-event markets.
The tactical nature of the game causes it to ebb and flow between frames and this creates a superb betting landscape.
Matches can last 12 hours or more at times and we all know it is impossible to keep concentration for that long. This creates a way to add great value to your bets by backing the right player at the right time. It is common for outsiders to win at least one frame, so if you back this outcome at the right time you could get a great price.
Snooker has so many markets perfect or live betting. If you can find a bookie that has a good in play market then you can have endless fun as a punter. For details of in play features from individual operators see our betting site reviews.
News, Results and Statistics
Snooker and Pool are still a little too small to demand dedicated news and blog features. Even Willian Hill and Betfred have little in the way of snooker features. Saying that there are plenty of results services around with our top bookies that will give you history going back 10 years or more.
Live Streaming and Commentary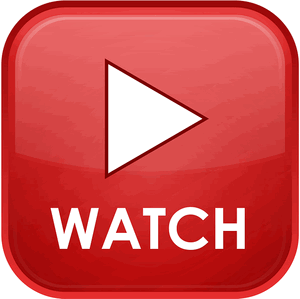 For me there is no point in betting in play on snooker without watching it live.
It is such a tactical game that the only way to get a feel for the way a match is going is by watching it in real time.
Fortunately, major snooker is covered by the BBC and Sky Sports and many betting sites also stream matches as they are happening.
If you're looking for a betting site with snooker streaming then take a look at Ladbrokes, Coral, William Hill, Betfair and Paddy Power as well as others.
Details of streaming services offered can also be found in our bookmaker guides section.
Major Snooker Tournaments
World Snooker Championships – The oldest running and pinnacle competition of the sport and the first of the triple crown events. Held since 1927 and staged since 1977 at the iconic crucible stadium in Sheffield. Held in May each year the competition is usually broadcast on the BBC and boasts price money approaching £2.5 million. The modern record is held by Stephen Hendry with 7 titles. The top 16 players enter automatically with the remaining 124 players needing to qualify. Expect great odds and promotions on his event.
UK Championship – The second of the triple crown events on the calendar. Held since 1977 and currently played in late November at the Barbican Centre in York, it commands prize money approaching up to £1.3 million. Ronnie O'Sullivan holds the record for this tournament with 7 titles, followed by Steve Davies with 6. 128 entrants compete in the tournament.
Masters – The snooker masters is the third triple crown event and is invitational only and non-ranking. This doesn't effect its prestige as one of the top snooker events. It began as a competition between the top 10 players back in 1975, this increased to the top 16 in 1984. Since then the format has hardly changed. The showpiece event is held at Alexandra Palace, London, in January and commands a prize fund over £725k.  Ronnie O'Sullivan holds the record with 7 Masters titles.
Ranking Events – There are many individual snooker events held around the globe each year that contribute to a player's rankings. Not all of these are widely covered by UK bookmakers but prices can at least usually be found on request. Events include the Australian Open, Scottish Open, Welsh Open, European Masters, German Masters, Gibraltar Open, English Open, Northern Ireland Open, China Championship, Paul Hunter Classic (Germany), Indian Open, Riga Masters, China Open, Players Championship, Tour Championship, International Championship (China) and the World Grand Prix.
Invitational / Non-Ranking Events – In addition to the Masters there are some other invitational only non-ranking events. Again it can be difficult to get prices on these not on request. Events include Champion of Champions (England), World Seniors Championship (England), Hong Kong Masters, Champions League (England), Romanian Masters, Shanghai Masters (China) and the Haining Open (China).
Best Ever Snooker Players
Here is our list of the top 10 ever snooker players, although it is a little difficult comparing old and new considering the format changes.
There are 10 times or more events in modern times meaning players play professionally more often and so have more chances to test themselves at the top level
Controversy and Match Fixing in Snooker
Snooker over the years has attracted some pretty unscrupulous characters that have been found to be involved in match fixing, involving suspicious betting activity.
There are two major reasons why match fixing in snooker has occurred in the past. First of all prize money is not massive for players outside the world's top 16 or 32 and this allows match fixers to turn player's heads with large sums of money as a bribe, in a way that wouldn't happen in say football. Secondly the nature of the game means it is easy to fix certain aspects without throwing the match as a whole. For example many of these instances involve players throwing individual frames and are only picked up due to suspicious betting patterns.
In modern times Stephen Lee is the biggest case of match fixing in snooker. He was found guilty of fixing at least 8 matches between February 2008 and April 2009 in high profile tournaments including the UK and World Championship early rounds. Lee received a 12 year ban from the sport (until 2024) and at least £125,000 in costs against him following an unsuccessful appeal.
Probably the best ever player to be involved in match fixing allegation was John Higgins. He was banned for 6 months and fined £75,000 with £10,000 costs for 'giving the impression' he would breach betting rules in a World Series of Snooker match in 2010, the match never went ahead. Along with his manager, Pat Mooney, Higgins was involved in a sting operation by the now defunct News of the World newspaper. An undercover reporter met John and Pat in a hotel room in Kiev under the pretence of fixing events at the world series event. The paper reported he had agreed to receive €300,000 in exchange for throwing 4 frames in 4 different games.
A more recent ban for match fixing was to John Sutton who was found guilty of using inside information for betting purposes in an International Championship qualifying event in 2014 which he lost 6-0. He received a 6 year ban and was ordered to pay £5,00 in costs.
Peter Francisco was banned for 5 years back in 1995 for bringing the game into disrepute in a world championship fixture against Jimmy White. Quinten Hann was banned for 8 years in 2006 for match fixing in a 2005 China Open game against Ken Doherty. Finally Joe Jogia was banned for 2 years for risking the integrity of the game in a 2012 match against Matthew Melt, he was ordered to pay £2,000 in costs.
There have been many more allegations and incidences of suspicious betting activity in snooker over the years. In most of these no charges were brought due to lack of evidence. These include other big names like Stephen Maguire and Peter Ebdon.
Odds and Payouts
Odds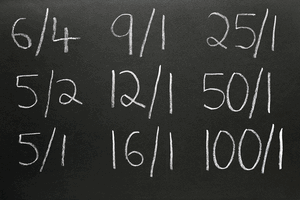 For outright lines especially you should be able to find pretty competitive odds, bookies compete on these lines so with a little shopping around you can add real value to your bets.
For some of the more obscure markets and player specials Snooker and Pool is not competitive enough to always guarantee value prices.
Both Ladbrokes and BetVictor have superb market coverage and very good prices on most snooker lines so check these guys out first on your list.
For bigger events many sites will give you price boosts or other offers that can in effect inflate the odds in your favour.
Payouts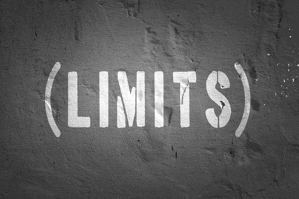 Snooker and Pool are two of those sports that can sometimes catch punters out due to low payout limits. These can sometimes be as low as £1000 so it is always worth checking, especially if you are chucking £20 on a 100/1 outsider.
Here are some of the highest snooker and pool payout limits in the industry.
£250,000 Match Winner/Outright markets for all Premier League and World Ranking Tournament Matches.
£25,000 for all other Snooker markets/Tournaments not listed.
More Snooker Articles