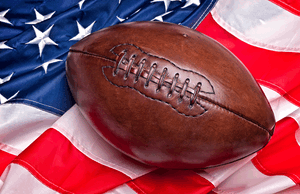 If you tried to put a bet on the first Super Bowl from outside the USA, you would have struggled to find a bookmaker offering a market back in the early days. Despite naming competitions "The World Series" and the like it's true that most US Sports failed to drum up much interest on the world stage.
That all changed around twenty years ago when a combination of factors such as more money, increased TV exposure and the rise of online betting, suddenly created a growing market for watching and betting on US Sports in the UK and Europe.
These days you can now place a wager on all major American Football, Basketball, Baseball and Ice Hockey from the States with ever more professional European and world leagues joining the party.
Top US Sport bookies now offer huge depth of market on many top events with hundreds of lines available and some great offers to increase value. In this section you can find the best US Sport bookies to bet with and why as well as detailed guides to the bet types available, how to bet, offers to look out for and major events.
Best Online Bookmakers for Betting on US Sports
18+. Play responsibly, BeGambleAware, for help quitting visit
Gamstop
. #ad.
Betting on US Sports may be more popular than ever but it's not yet at the point where the market is a level playing field.
Some bookies are much better than others for odds, promotions and depth.
How To Bet On US Sports
The basics of betting on US Sports is no different on the whole from betting on other sports, some of the names and terminologies may be different but the principle is the same.
In this section we talk about the main bet types available, how to place them, if they are worthwhile and how to get the best out of these wagers.
For more about how bet types work see our betting guide.
Outright Betting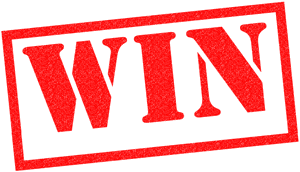 Predicting the winner of the Super Bowl or any other league or tournament winner is the same as with any other sport. This is a single odds line that may be win only or each-way depending on the competition type. This is also true for predicting highest touchdown/goal/run scorers, etc., anything that you can bet on over a whole event or season.
This is a good bet to get the best prices, as it is a competitive line and so will attract the smallest margins as bookies try to attract custom. If you place these wagers before the start of a tournament or season you can often get good additional offers to that will add further value, e.g. bet £25 on a team to win a trophy and get a £5 free bet each time they win.
Certainly have a look at odds comparison websites before placing outrights.
Money Line
This is basically match betting as we would more commonly refer to it in the UK.
Here you are predicting the team to win outright, win or lose (or draw if applicable), just as you would for any other sport.
In most European derived sports the outright result is the most common wager type but this is not the case with US Sports. This is because in the main US most sports are high scoring and this tends to mean the favourite wins most of the time, therefore the outright result is often not worth it as the odds on the favourite are shockingly low and the outsider so rarely wins. Therefore spread or points bets represent the most common wager. This bet type is more common for Ice Hockey though as this is a lower scoring sport with a price structure more like football.
Money line bets are good for attracting money back and free bet offers in particular which can often make it worth punting on the outsider even if they have little chance as you know you'll get a refund anyway.
Money line bets are not restricted to the overall match result and can be placed on the result of the 1st / 2nd half or 1st / 2nd / 3rd / 4th quarter, etc.
Spread
The tactical nature of American Sports means on the whole the favourite tends to win. For this reason the most common bet type is a form of handicap bet known as spread lines, these often bring price lines closer to evens to make them more attractive bets.
The spread gives each team either a positive points handicap or negative points handicap. Higher scoring sports (e.g. Basketball) will have the largest spreads (can often be +/- 10) with lower scoring hockey having the lowest spreads (from +/- 0.5). The closer teams are matched, the lower the spread that will be offered.
In general the Spread brings the lines as close to evens as possible and usually not more than 2/1. Just as with any handicap bet you can bet on any spread you like if you want to find longer odds. Again spread bets are not restricted to overall results and can be placed on the result of a half, quarter, period, etc.
Although easier to predict these wagers are harder to get offers for, but you can combine multiple spread bets into an accumulator and get insurance or cash bonuses.
Over / Under Points
This is a very simple wager that is also very common in European sports.
Bet on a team to either score over or under a set number of goals, runs, points, touchdowns, passes. etc.
Again these lines are designed to create more equal odds but bookies with good market depth will offer plenty of over / under options with a larger odds range.
These bets can once more be placed on match result or any other period of the game.
2-Way and 3-Way Bets
Most betting on US Sports is done on the winner, this is a 2-way bet. Lines are designed to either not allow a draw (e.g. by setting the spread as a half number such as +9.5) or will give you a stake refund in the event of a tie.
Lines that allow you to bet on the tie or draw are known as 3-way bets and you can have 3-way money line, spread or over/under bets. Strangely the 3-way bet is far more common for European's betting on US Sports than American's themselves – perhaps we just love it when the spoils are shared in Europe.
Be careful with 3-way bets as they are not as common as 2-way so odds can often suffer. If placing these as part of accumulator offers check that they do count towards the deal.
Alternative Lines
If you are looking for alternative over/under or points spread bets for 2-way and 3-way bets you will often find them under an "alternative" tab. The range of alternative lines is often a good benchmark for the depth of market offered by a bookie. Take Coral for example, they will often give hundreds of alternative lines suiting all types of wager you might want to place.
There is not a huge amount of competition when it comes to alternative lines and the market is also big which often means bookie margins tend to be bigger. I'm not saying don't place these bets but if you do its worth doing it with a bookie you trust to give you good odds. Again if using alternative lines as part of an offer check they apply.
Proposition Bets
This is a package of bets that predict specific outcomes, and as with sports such as football (soccer) these markets can be vast for big games, leagues and events.
Always be careful with these wagers as very often large markets like this give poor value in terms of odds prices and the more convoluted the line the less competitive it is likely to be.
Proposition bets do however attract a lot of offers which can bring the value back up (examples might be 'money back if your 1st scorer scores 2nd', 'double odds if 1st touchdown in first 15 minutes', 'refund if your team is winning at half time but goes on to lose', etc.).
Here is a list of some of the most common prop bets:
Main Prop Bets
Alternative Points, 2-way or 3-way
Total Points Bands (e.g. 0-20, 21-40, 41-60, etc)
Winning Margins
Total Points Odd/Even
Double Result (e.g. Team to Win or Tie)
Race to a set points total
Highest/Lowest Scoring Half / Quarter / Period
Game to go to Extra time or Overtime
Score Prop Bets
First/Last/Anytime Goal, Run, Touchdown, etc.
First/Last team to score
Scorecast (scorer and correct score)
Wincast (scorer and correct result)
Method of first/next/last goal, score, points
Total Goals, Points, Runs, etc
Multi Scorers (to score twice, a hat-tirck, etc.)
Time of first score, goal, touchdown
Team Prop Bets
Team total points (2 or 3-way)
Team total goals, touchdowns, penalties, etc
To score first/last and win/lose the game/half/period
To win both halves or all quarters
Score in both halves or all quarters
Penalty, punt first, call timeout, challenge, etc.
Half time or four quarter result betting
Win to nil
American Football Specific Prop Bets
Longest/Shortest Touchdown/Field Goal
Safety scored (yes or no bet)
Team with longest/shortest goal
Field goals scored
Conversion success
Defensive touchdown to be scored
Baseball Specific Prop Bets
Innings Betting (1st, next, 3, 5, 7 innings lines)
Home Run in an innings
Number Home Runs Toal
1st Run/Hit/Home Run
Innings Scoring
Extra Innings
Player / Team Hits or Runs
First/last/any home run
Basketball Specific Prop Bets
Ice Hockey Specific Prop Bets
This is just a small selection of the total market but gives you an idea of the proposition bet types available. Most of these bets can be placed on any half or period you wish.
Parlays / Accumulators
Confusingly, in American sport multiple bets are commonly called parlays rather than accumulators, they are however the same thing.
Parlay's are really popular in the US, even more so than in Europe. The main reason for this is most bets are placed on spread or handicap lines where odds prices are generally around evens, therefore combining a few predictions together is common to increase the overall odds.
When betting just treat a "parlay" as you would any other accumulator. Remember in accumulators bookmaker margins are compounded so these are poor value bets. For this reason many betting sites offer accumulator insurance and bonuses so if you are going to bet this way make sure you are using a good offer such as a US Sport parlay cash bonus.
Likewise it is also possible to place full cover, conditional and forecast bets on US Sports but you may need to ask the bookie for some of these lines. You can find out more about these wagers in our bet types guide.
American Odds Format
If you are betting on US Sports in Europe your bookie should offer you odds in fraction and decimal. If you are stuck with American odds then don't worry they are easy enough to understand, visit our betting odds explained article for all the information you need.
In summary, positive odds (evens or higher) are represented as a positive number that reflects how much you would win if your were to bet 100 on that line. Odds of +100 are therefore equivalent to evens (you need to bet 100 to get 100). Negative odds (less than even) are different, this is shown as a negative number and reflects how much you would need to wager to win 100. Odds of -200 mean you need to bet 200 to win 100.
Live In Play Betting and Steaming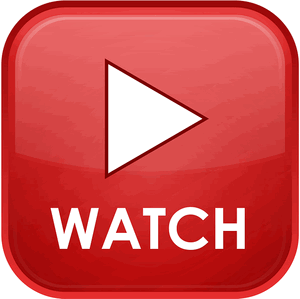 US Sports lend themselves to betting live in play like no other. With the exception of Ice Hockey, American Sports are exceptionally tactical with long pauses, field resets, time outs and more. All of this means there is a lot of time to consider your bet in play, it also means play can change quickly letting you capitalise if you can spot it.
Any bookie worth their salt will have a full range of live betting options for all the major US and European leagues. To get an idea, if you take a look at the pre-match markets offered there is usually a comparable number of lines (if not more) provided in play.
Live betting is best done with a bookie with the right interface and style to suit you and your device. Betting in play with live streaming is even better and while you are not yet able to stream the really top NFL/NBA/MLB and NHL events due to copyright there are tons of other streams available now for other leagues and tournaments. Read our live streaming article for recommended sites.
If you can't get streaming you can quite often get audio commentaries, and these are useful in Europe where matches may not be available on the radio. Most of the bigger bookies now do this including William Hill, Coral, Ladbrokes and Betfred. You can read about each bookmakers live betting and streaming services individually in our site reviews.
News, Results and Statistics
The higher scoring a game is the more form comes in to play and you don't get much more high scoring than US Sports. A good news, statistics and results section is therefore vital for anyone looking for a regular betting site to bet on these sports.
William Hill – One of the best US Sport statistics services on the internet, not just from a bookie but anywhere. The section has a full database for CFL, MLB, NBA, NHL, NCAAB, NCAAF, NFL and WNBA with full defensive/offensice stats, game logs, previews, injury lists, schedules, transfers, standings and leagues, etc. This is broken down by teams and even individual players. Perfect for anyone who wants to study their bets.
Coral – Here you have individual sections for statistics, results and news. This is my personal favourite for how simple and easy to digest the interface and information is. If it's ultimately just the numbers that matter then this is a perfect no frills service.
Many other online bookmakers have news and result services, the two above are just my personal favourites.
American Football
History of American Football and the NFL
American Football, or gridiron to give it an old name, evolved in the United States out of conventional football and rugby, both imported from Europe. The game is more similar to rugby in that offensive teams attempt to advance the ball down the field by running and passing while the defensive team attempts to stop this advance, turn over the ball and earn possession for themselves.
The first ever match considered to be American football and not rugby was played in 1866 between the two college teams of Princeton and Rutgers although this was played between teams of 25 with a round ball and during this time carrying of the ball was prohibited. In the late 1800's rules varied between colleges with the home team usually dictating the structure. Yale, Princeton and Columbia came together in 1873 to create a set of standardised rules with teams of 20 players but some colleges such as Harvard resisted this and continued to play Rugby football where the ball could be carried.
By 1875 the game reverted back to a more rugby union like game to encourage wider participation in the new Intercollegiate Football Association. In 1880 a Yale player called Walter Camp proposed and secured changes to the rules that reduced teams from 15 to 11 players and removed the scrum in favour of the snap. For this reason he is often regarded as the founder of the sport.
Over the next few decades' further rule changes came in, many by Camp himself, which set the new sport apart and defined its own identity. Rules such as limiting each play to three downs or tackles to advance ten yards came in, creating the 10-yard gridiron lines synonymous with the sport. The pitch was also reduced in size, the ball shape was set, and a new points system of 6 for a touchdown, 2 for a safety and 3 for a field goal was established.
The forward pass was finally legalised in 1906 and the ability of any eligible player to catch the ball anywhere in the field was brought in in 1918. In response to several deaths and threats to suspend the sport by president Roosevelt at this time, the creation of the National Collegiate Athletic Association (NCAA) occured.
Although the sport started as an amateur pursuit between colleges, over time professional paid players began to emerge. This was illegal in the college game and led to the creation of the National Football League (NFL) in 1920 (then called the American Professional Football Association). This prevented bidding wars, use of college players and paying players to leave teams.
The NFL game demonstrated more emphasis on passing and this distinguished it from the college game. American football really took off after the Second World War. In 1958 a Championship game between the New York Giants and the Baltimore Colts, described as the best ever, was watched by millions on the new device, television. It was TV that really helped the game explode in popularity and two years later a rival league, the American Football League (AFL), formed.
The rivalry between the AFL and NFL helped the sport thrive as new inventions and rule changes were brought in to make the game even better for the growing TV audience. In 1966 the leagues merged and a single championship game was brought in that would later be named the Super Bowl.
Since the 1970's American Football has become one of the richest and most watched franchises in the world. The sport has now truly begun to conquer the globe with professional leagues played on every continent. The idea to play NFL games in London at Wembley was an inspired move that has only furthered interest from UK sports fans, as well as those abroad.
Rules & How to Play American Football
An American football pitch is 110 meters (120 yards) in length and 49 meters (53 yards) in width. Goal lines, a centre line and side lines mark out the pitch with 10-yard lines running horizontally (the gridiron). Goal posts are raised 3 meters off the ground and are just over 5 and a half meters in width. The ball is oval, similar to rugby and Aussie rules but with very determinate dimensions and pressures to adhere to.
Teams of 11 play against each other over 60 minutes, this is divided into four 15 minute quarters with a longer break for half time after the second quarter. The game actually lasts around 2 to 3 hours due to stoppages. Each stoppage can last up to 40 seconds, if a play takes longer than this a penalty is incurred.
A play is started from a snap (or free kick from kick off), here the centre passes the ball to the quarterback through his legs. The quarterback then defines the play. The aim is either to throw the ball to a player to run for a touchdown, kick the ball for a field goal or to pass and run with the ball in order to advance 10-yards. Each team has four opportunities to advance ten yards (known as downs). If the offensive team fails to do this in time then the defensive team takes over the play. If at any point the defensive team gains possession of the ball (legally) then they become the offensive team. If the offensive team manages to advance 10 yards this resets and another downs are awarded.
Teams can make as many substitutions as they like between plays and often have players that form either offensive or defensive units depending on who has possession. A third type of unit called a special team unit is used for free kicks, field goals and punts.
If a team is likely to fail to advance 10 yards in a play the quarterback will often punt the ball down field to the opposing team so that at least they must begin their play from further down the field. If they are in range they may also attempt a field goal.
Touchdowns are the most valuable play worth 6 points. To score a touchdown a team must either carry or receive the ball in the end zone (area behind the goal). Teams can then either kick for a one point conversion or play from the 2 yard line in an attempt to score a try worth 2 points (less successful and less used).
Field goals are scored when the ball is placekicked (player holds the ball while the other kicks it) or drop kicked between the goal posts. Field goals are worth 3 points.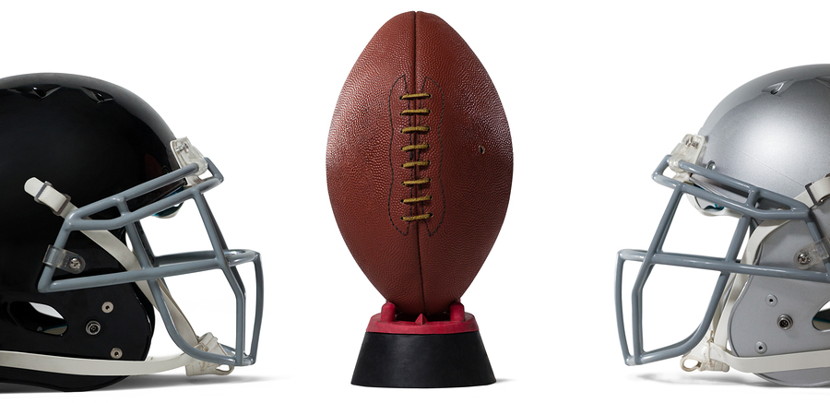 Teams can also score safety points by tackling ball carrying players in their own end zone. This awards the defensive team 2 points and also means the opposing team must now kick the ball to the defensive team.
Free kicks are used from kick off and safety kicks following a safety play. Teams can kick the ball in three ways from open play; the placekick (most common due to the ball shape), drop kick and punt (although a punt is non-scoring).
There are no less than 8 officials, a referee, an umpire, a head linesman and a back, side, line, field and centre judge.
Major American Football Leagues and Tournaments
National Football League (NFL)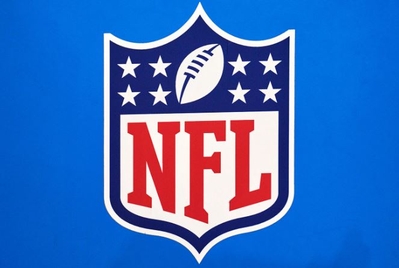 This is the pinnacle league of the game set up in the 1920's as a professional alternative to the college leagues.
The NFL commands an average attendance of nearly 70,000 making it one of the most watched sports leagues on the planet.
The league consists of 32 teams divided into two sub-leagues called the National Football Conference (NFC) and the American Football Conference (AFC).
Each team plays 16 games over 17 weeks running from Labor day to the week after Christmas.
Following this six teams from each conference play in a playoff to reach the Championship game, also known as the Super Bowl.
The Super Bowl
As much an annual entertainment festival as a football game the Super Bowl is effectively the NFL Championship game. It was renamed the super bowl following the merger of the NFL and rival AFL in the late 1960's. The "Super Bowl Sunday" is often compared to Thanksgiving in that the nation stops to watch (over 115 million US viewers) and celebrate together, it's a kind of unofficial holiday.
The Super Bowl is particularly famous for its half time show that always features an A-list celebrity with a whole host of floats and features. In the past the likes of The Who, Beyoncé, Michael Jackson and The Rolling Stones have all performed. You can even bet on the star of next seasons half time show.
The Super Bowl attracts more betting markets and offers than any other US sporting event with a potential audience of 1 billion people (that's an eighth of the people on the planet). In fact the Super Bowl is the third most watched sporting event in the world after the Champions League final and the El Clasico in Spain (Real Madrid v Barcelona).
National College Athletic Association of Football (NCAAF)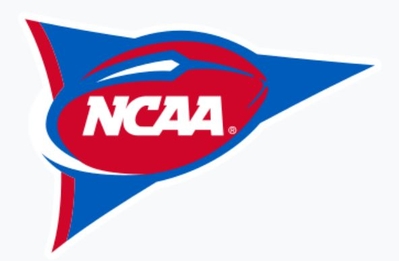 College football is played under the NCAAF, this is divided into three division with the top division sub-divided into the Football Championship Subdivision and the Football Bowl Subdivision. Teams are promoted and champions assigned in four-team play-offs.
The NCAAF regulates all college football in the US, which is surprisingly the third most popular sport in the US after professional basketball and baseball. It is estimated that nearly 1.2 million high school boys play the game each year meaning the leagues are fed at college level by tens of thousands of new players each year.
You can now bet on pretty much all NCAAF games although beware payout limits may be lower and if you are using NCAAF ties as part of an offer (e.g accumulator bonus) do they the leagues are included.
CFL and Other Worldwide American Football Leagues
There are now professional American football leagues all over the world and in recent years games from the American leagues have even been played abroad, particularly the popularity of hosting NFL games at Wembley in London.
The Canadian Football League (CFL) is the most popular from a non-US country with markets offered by most of our recommended bookies.
There is also a European Football League (EFL), a European version of the Super Bowl named the Eurobowl.
The European Federation of American Football (EFAF) also run a competition called the EFAF cup as well as other cups namely the Challenge Cup and the Atlantic Cup.
With our bigger bookies (e.g. Ladbrokes) you can bet on these leagues and tournaments although depth of market and limits will likely be lower compared to NFL.
Basketball
History of Basketball and the NBA
Many people feel it is unfair to classify basketball as a US Sport as it has wide following around the world with plenty of rival professional leagues. It's the national sport of North Korea for example. It is fair to say however that basketball wouldn't be the sport it is today without the USA and it was invented there after all.
The origins of basketball comes with a catchy story. Back in late 1891 a Canadian games teacher known as James Naismith was taking his weekly gym glass at Springfield's (Massachusetts) YMCA (today this is Springfield College). The weather was awful so he looked for games to play indoors and having exhausted his list of known games he quickly wrote down some rules, plonked a basket used for peaches on top of a ten foot poll – Bob's your uncle, basketball was invented.
Despite common belief the game did not arise directly from Netball. Once invented the game pretty much carried on as Naismith had designed it, initially it was played with a round football and after a short while the bottoms of the baskets were removed to enable faster play, although it was only in 1906 that peach baskets were replaced by metal hoops.
In the early days teams were awarded just one point for a basket and games were fairly low scoring. The first official game was played at the New York YMCA in early 1892 on a court around half the size of today. The game was won just 1-0 from a 25 foot shot. In the beginning basketball (as it was quickly termed) became an alternative indoor sport to football in the winter. Five players became standard as a typical football team at the time consisted of ten players, split this in two and you've got 5-a-side.
Over the years up to the first world war the game drifted away from the YMCA to colleges. The NCAA quickly took over arranging and promoting the game within the collegiate system. Outside the colleges the first professional league, the National Basketball League (NBL), was set up in 1898.
Seen as a school based alternative indoor game it took quite a while for the first national championship to be set up. In 1937 the National Association of Intercollegiate Basketball tournament was established and a year later the first NCAA competition, the National Invitation Tournament began.
Basketball in its early years was seen as a high school or college game but over the first fifty years of the 20th Century hundreds of professional leagues began to spring up alongside the NBL. Following large scale interruption during WWII the Basketball Association of America (BAA) was established in 1946. The first official game was played between the Toronto Huskies and New York Knickerbockers in November of that year.
In 1949 the BAA and NBL merged to form the National Basketball Association (NBA) and the popularity of the game in colleges at this time meant the league was fed by supremely talented players.
Another organisation known as the American Basketball Association briefly threatened the NBA's dominance in the late 1960's but finally merged with the NBA in 1976. Professional basketball in America has continued to go from strength to strength and is now seen as the most popular US sport to play worldwide, just look at the Olympics.
Basketball caught on the international stage soon after it was devised. By 1932 an international basketball federation had been established (FIBA, featuring 8 countries) and basketball was included in the infamous 1936 Olympic games in Berlin. A FIBA World Cup was founded in 1950 and although the USA remain dominant on the international stage it is perhaps the most globally competitive of US derived sports.
Rules & How to Play Basketball
Basketball is probably the most played American sport because it is very simple and can be played both inside and outside. The object of the game is basically to outscore your opponent on points. The basketball court is 28 meters long (92 foot) (29 in NBA) and 15 meters wide (49 foot), are made of wood (usually maple). The hoop is 46 cm across and is suspended 3 meters (10 ft) off the ground, a backboard surrounds the basket.
Teams of five, with unlimited substitutions, play four quarters – 12 minutes in the NBA, 10 minutes in FIBA or two halves of 20 minutes at college level. If the game is tied five-minute overtime periods may be played. Teams change ends at half time and there are three refs officiating.
Time stops when the ball is not in play so as with American football the game is actually much longer than the allotted 40 or 50 minutes. Substitutions can only be made when the ball is not in play. Coaches can call timeouts during the game at which time they discuss strategy with players, time outs are either one minute, 100 seconds in the NBA or sometimes (as is the nature with corporate America) as long as a TV ad break takes.
Players must not carry the ball, they must dribble or pass. Time limits are imposed on how long a team can hold the ball in their own half (8 seconds for NBA and FBA) and on how long they have to take a shot (24 seconds). The ball cannot be kicked or punched; this will incur a foul and loss of possession. Players can block their opponents but cannot interfere with shots.
Surrounding each basket is a three-pointed arc measuring 6.75 meters (22 feet) (7.25m in the NBA) in diameter. A shot from outside the arc into the basket is worth 3 points, a shot within the arc is worth 2 points and a basket scored from a foul is worth a single point.
Major Basketball Leagues and Tournaments
National Basketball League (NBA)
The NBA is the pinnacle league of world basketball, it was formed out of the merger of two professional leagues in 1949 and has retained its place as the richest and most watched basketball league in the world since.
In 1946 the league had 11 teams but today 30 teams (29 American and 1 Canadian) play in an Eastern and Western Conference. Each conference is divided into three divisions of five teams each. The season is grueling with 82 games to be played (41 home and away). Teams play teams in their own division four times (16), six teams from other divisions four times (24) and the remaining four teams a further three times (12). Each team then plays each of the teams in the opposite conference twice (30). The NBA is particularly famous for is Christmas Day games that have been running since 1946.
At the end of the season the three division winners and top runner up are given 4 top seeds and the remaining four best runners up give 4 lower seeds. These 8 teams then take part in a play-off. Each playoff series is a best of 7 knockout. The eventual winner from each conference then play each other in the NBA finals in a final best of 7 competition.
Other National and International Basketball Leagues & Cups
Virtually every country in the world has a professional basketball league and you can bet on and watch most of these. Here are some of the elite competitions and trophy's that can be won:
Baseball
History of Baseball and the MLB
The link between Baseketball and Netball is unfounded but it is very true that baseball originated from the British school game known as Rounders. In fact baseball in its earliest form was first played in England with references to a game called 'base-ball' as far back as 1744. John Newbery described a game with bases (although these were actually posts) in a triangular rather than diamond formation. It is believed this game, along with rounders, was imported to Canada with early British and Irish migrants in the 1750's and they subsequently carried it on to America.
The first American reference to baseball was in 1791 in a Pittsfield (Massachusetts) by-law banning the game around the towns meeting house. In 1796 a German academic, Johann Gutsmuths, described a game called English Base-ball in which two teams contest, the batter having three chances to hit the ball from 'home' with only a single out needed to end the game.
Baseball in its early days, as with most sports when they are first formed, mushroomed with a vast range of game formats and rules with names such as town-ball, round-ball and base-ball. In 1845 Alex Cartwright led the first actual baseball code, known as the Knickerbocker Rules as he was a member of the New York Knickerbocker Club. This stipulated that the ball could no longer be thrown at players, facilitating a harder ball, and although these rules still allowed underarm pitches and the ball to bounce once and a player still be caught out, this was the first game that started to look like modern baseball.
Within ten years the game in the New York area went from an obscurity to a national pastime and by 1857 16 New York clubs joined together to form the very first governing body called the National Association of Base Ball Players. The Cincinnati Red Stockings (a precursor to the Boston Red Sox) became the first fully professional team in 1869. One rather large blight on the sport at this time was the banning of African American players in 1867, which continued for nearly a century.
By 1876 a more formal National League was established. By this time the one bounce rule had been removed and shortly after in 1884 overarm pitching became legal. By 1893 virtually all the modern baseball rules were formed. Softball also arose at this time too as a gentler version of the game to be played indoors during winter.
Two rival leagues competed at the turn of the 20th Century, the National league and the American League. Following an initial bitter rivalry a truce was formed by 1903 leading to the first World Series to be contested by the champions of each league, this has remained the top level championship game ever since.
The sport survived a shock in 1919 when the Chicago White Sox conspired to fix the World Series, this lead to a Major League Baseball Commissioner role being established in 1920 to ensure more stringent standards and control. At this time the ban on anyone who was black meant the leagues were dominated mainly by white Irish Catholics.
The 1930's saw the game become much faster and high scoring. New rules that prevented ball tampering, better materials and bigger hitters made the game a different prospect. Babe Ruth, the first really big hitter, changing the fortunes of the game dramatically at this time.
World War II led to the disbandment of many national leagues with many men away at war. White and black men fighting together also sowed the seed for changes after WWII to allow African American's into the game. Jackie Robinson became the first black professional Major league player when he signed for the Brooklyn Dodgers in 1947.
Still very much an Eastern Coast game baseball struggled through the 1950's as televised American Football began to take over as the national pastime. The Major League Baseball Players Association was formed in 1958 and although largely ineffective to begin with it was integral to the moving of the Brooklyn Dodgers and New York Giants to LA and San Francisco. The now National game slowly began to see its fortunes changing.
Ten years later the expansion of the sport in the western states led to two divisions being formed with an end of season play off for the World Series. Over the next few decided the sport was revived to rude heath and despite player strikes and disputes new divisions were added. In 2000 that American League and National League were administratively merged into under the Major League Baseball (MLB)
Although very much a US sport baseball is a popular sport in Canada, Cuba, Japan and many other Asian, South American and Indonesian countries. Europe even has professional leagues in Italy and Holland dating back to the 1950's.
Rules & How to Play Baseball
Two teams of 9 players take turns either batting or pitching. One round of batting and pitching is known as an Inning and a game consists of 9 innings. The away team usually bats first (top of the inning) and the home team second (bottom).
Ultimately the goal is to score more points than your opponent. The batting player attempts to score by running around four bases set up in a diamond formation, the player bats from the home plate and runs counter clockwise around the field to 1st, 2nd and third base and then back to home. The defensive team attempts to limit the number of runs and 'out' players simultaneously. Once three players are out the next team comes in to bat in the other half of the innings. If after 9 innings the game is tied and extra innings is played.
The boundaries of the diamond shaped field extend 45 degrees out form the home plate. Players must strike the ball into this 90 degree area for the ball to be live, if struck outside this area the play is a foul. The area inside the bases is called the infield and he area extending out from the bases known as the outfield. The pitcher throws the ball from the centre of the infield on a raised mound.
The fielding team has a pitcher and a catcher who squats behind the batsman. The other 7 players occupy the field, typically four players make up the infield usually along the lines of the bases and three outfield players. The umpire sits directly behind the catcher.
Batters attempt to hit the ball, if they make contact they must drop the bat and run to 1st base. The player can choose to stay at any base at which point they are classed as 'safe' or decide to keep on running. If the ball reaches a defensive player on a base before the batting player gets there that player is given out. If the ball is caught in the field without bouncing the player is also out. A player who makes 1st from a hit is given a single, 2nd gets a double and 3rd a treble. A player that hits the ball beyond the outfield boundary gets a home run and can advance around all bases along with any other batting players currently on a base.
To out a player the ball must be thrown to a fielder and they must be in contact with that base before the batsman gets there. Only one batsman can occupy a base at any one time. Batting players can have three attempts at hitting a ball pitched in the legal area (known as the strike zone), if they fail they are out. If the pitcher pitches three foul balls (outside the strike) before the batsman misses three then the batsmen can freely advance to first base. The umpire is critical in defining if a pitch is inside or outside the strike zone.
Baseball is renowned as very tactical sports with a complex rule structure, for more about the rules of baseball and how it's played have a quick search on google where you will find a million and one explanations from basic to seriously involved.
Baseball is fairly unique in that it is not time limited unlike the other major US Sports. The winner of the game is the team with the most points at the end of the game irrespective of how long the game takes to play. For this reason game regularly last three hours or more.
Major Baseball Leagues and Tournaments
National League Baseball (MLB)
The MLB likes to claim it has existed since 1869 when the first professional baseball team, the Cincinnati Red Stockings, emerged. In truth the early days of baseball was a turbulent time with many rival leagues and some dodgy practices (see history). Two major leagues survived, the National League (NL) and the American League (AL). Although the leagues played in parallel through a National Agreement it was only more recently in 2000 that the two leagues were dissolved in legally with both structures now under the MLB banner.
Although the NL and AL no longer exist officially the game is still organised based on the original structure. Each league (of 15 teams) has three divisions (of 5 teams each) that roughly matches an east, west and central split. The MLB regular season is gruelling and consists of 162 games for each team from April to October, usually in 2 or 3 game series. Teams often play between 5 to 7 days each week. A great sport to bet on simply based on the amount of playing time in the season.
Each season an all-star game is held during a four day break mid-season. This sees the best players picked to form an all-star AL and NL team that play an exhibition game.
World Series
At the end of the regular season the 6 division champions and 4 best runners up (2 wild cards from each league) enter into a play-off based on seeding.
Each team plays a best of 7 series beginning with the two wild cards from each league who begin with a one game winner takes all contest.
The reaming 8 teams now compete in a knockout structure until the winner is found. Home field advantage in the playoffs is determined by the league that won the all-star game in mid-season.
The World Series is the Championship match of Baseball with not just prestige but huge player bonuses available for the teams that win it.
Other Baseball Leagues
Baseball is a very American sport. Professional leagues do exist around the world and you can bet on many of these during their seasons but on the whole none of these even come close in exposure or quality to the MLB franchise. Baseball has been part of the Olympic games several times but has been dropped mainly because of a lack of world interest and competition.
Ice Hockey
History of Ice Hockey and the NHL
It is unfair to call Ice Hockey a US Sport, if anything it is a Canadian sport based on its origins and popularity. Ice hockey is also enjoyed and in eastern European countries and other nations with a northern latitude, such as Russia. For the purposes of this guide I've lumped Ice Hockey in with the other US Sports, I do apologise if this causes any offense, let's just say it's a North American sport.
In usual form it was in Britain where the sport of Ice Hockey was first officially documented, although sports involving hitting a ball around with a stick goes back to the Romans and Greeks or perhaps even earlier. Games in Holland and Scandinavian countries from the middle ages onwards describe a game similar to golf played on ice where the objective was to hit a leather ball with a curved bat to a target in the least number of strokes.
Evidence of Ice Hockey as such goes back to the late 1700's. In a letter from the time William Pierre Le Cocq describes a game on ice using an oak or cork "bung", the objective being to knock the bung using a hockey stick, the first team to reach the churchyard wins. Pictures from the time also show winter festivals with people on skates using sticks to knock balls or bungs around frozen rivers and lakes. The late 16th and early 17th century is commonly known as the "little ice age" and during this time it was common for the Thames, and other European rivers and lakes, to freeze over during the winter. This is likely a strong factor in the increasing popularity of ice hockey at this time.
The movement of migrants and soldiers from the United Kingdom to North America at this time meant they took many of their stick and ball games with them. The continual presence of ice and snow in that part of the world during winter months led to stick-on-ice sports catching on in particular. By the mid 1800's the game, then referred to by British soldiers as "hockey on the ice" was a firmly established pass time. There were no specific rules and many variations existed but it is safe to say it was here that that the sport made its name.
It was in Montreal, Canada, that the first officially organised game of Ice Hockey was played in 1875. The game was played indoors at the the Victoria Skating Arena between two teams of 9 players from McGill University. The bung was replaced with a circular piece of wood, the objective was to hit the disc into an 8 foot goal.
By 1876 games were being played according to 'Hockey Association' rules, the body that governed field hockey in the UK. Over the next few years some small changes were made to the rules to reflect the game on ice, including teams being reduced from 9 to 7 players. By 1893 hundreds of teams were officially playing Ice Hockey in the Montreal area alone and it was at this time that the Dominion Hockey Challenge Cup (precursor of the Stanley Cup) was first played.
South of the border in the USA at this time a different version of the game was being played known as 'ice polo' using a ball rather than a puck (the word puck by the way is believed to have come from the Gaelic word 'puc' which means to poke or deliver a blow). By 1893 however leading American universities such as Yale began to adopt the Canadian form of the game and three years later the first US Amateur Hockey League was formed.
The sport was then re-imported back into Europe under its new guise by Lord Stanley and by 1910 the first European Championship was held, won by Britain. The sport grew in Europe although the difficultly in making artificial ice at the time meant that the sport grew faster in countries with longer and harsher winters, such as Russia. The inclusion of ice hockey as a modern Winter Olympic sport also helped as player switched from traditional field hockey or bandy to play the new game.
The Western Pennsylvania Hockey League became the first league to employ professional players in 1902 and quickly joined with teams based in Ontario and Michigan forming the International Professional Hockey League by 1904, although disbanded by 1907. This caught on quickly and rival Canadian leagues turned professional soon after. The National Hockey Association was established in 1910, this led to a refinement of rules including splitting the game into three periods of 20 minutes and introducing two types of penalty. The League was reorganised again in 1917 to become the National Hockey League (NHL) and extended into the US with the inclusion of the Boston Bruins in 1924.
Although professional leagues have emerged all through Europe and modern day Russia it is the NHL that takes the crown as the most watched and bet on ice hockey league in the world.
Rules & How to Play Ice Hockey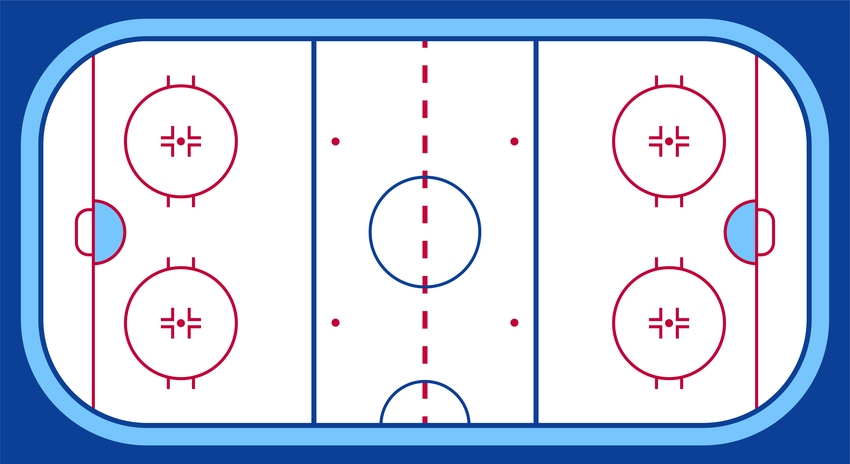 Several forms of code are still in use with minor variations between leagues, for the purposes of this guide we will focus on the NHL rules as this is the most popular league for betting on. Ice Hockey is popular for its simplicity, not dissimilar to field hockey. Ice Hockey is also a low scoring sport and this means more upsets than the other US Sports described here, this is possibly why the sport is more global than the likes of baseball and American football.
The game is played on a hockey rink measuring 61 meters (200 feet) by 26 meters (85 feet) with 3.4 meters (11 feet) of space behind each goal line. The word 'rink' comes from another Gaelic word used for rinks constructed for curling.
Teams of 6 players on ice skates hit a rubber puck with an ice hockey stick with the aim of hitting this into the opponent's goal. A goal scores one point and the objective of the game is to score more goals than your opposition. Although the stick is used to direct the puck players can use any part of their body to hit the it in theory but cannot hold the puck. Forward passes are allowed (although only since 1930) and the off-side rule does apply.
Teams are usually formed into a defensive line of two players plus the goalkeeper (who wears additional padding, gloves and face protection) and three forwards. Substitutions can be made at any point during the game and are unlimited, players can also come on and off several times with teams restricted to 18 players and two goalkeepers in a match.
The rink is surrounded by boards that keep the puck on play and can also be used as a playing tool to rebound the puck. Players can also use the boarding to 'bodycheck' their opponents. Ice hockey as sport sees more open play than most others and especially compared to other US Sports. The puck can be in play for many minutes at a time with play only usually stopped for an offside, a foul, out of play, or icing (shooting the puck across both the centre and goal line in one shot without it being touched).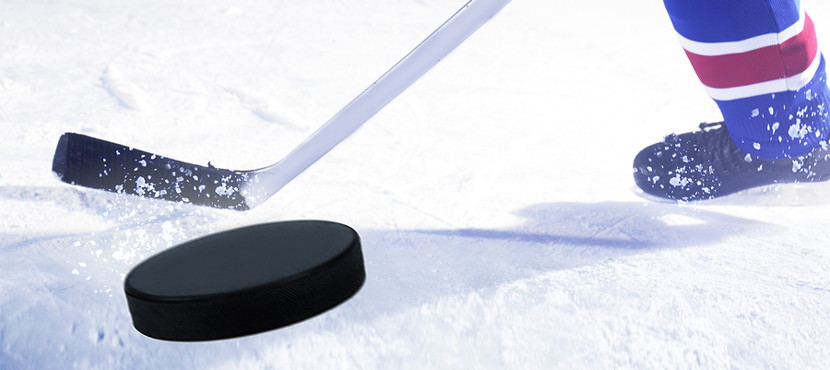 The game is made up of three 20 minute periods, teams swapping ends at the end of each. Following the final period if the game is tied and it is a knockout match then overtime is played. This is an additional 20 minute period although it is also sudden death (not all leagues use this) so if a goal is scored the game ends there and then.
Depending on the league and competition overtime will either continue to run (in 20 minute periods) until a winner is found or there if the game is tied after the first overtime period the game may go to a penalty shoot out. This is made up of three players from each team (usually forwards) taking a penalty each, if still tied the shootout continues in a sudden death format.
Ice Hockey has two forms of player penalty during the match, major and minor. Minor penalties involve the player leaving the field for two minutes, these can be awarded for all sorts of things including delaying the game, tripping, use of elbows, roughing up, etc. Major penalties are 5 minutes long and awarded for serious versions of minor penalties and serious misconduct. Major and minor penalties can also be stringed together. A penalty shot is awarded if a player is illegally blocked from scoring, this is a free shot from the centre line with no other player apart from the opposition goalkeeper on the ice.
Major Ice Hockey Leagues and Tournaments
National Hockey League (NHL)
The National Hockey League came into existence as a rejigging of the National Hockey Association in 1917. At this time it was made up of Canadian teams only before the Boston Bruins were accepted in 1924.
The league is now made 31 teams, 24 US teams and 7 Canadian, and has its headquarters in New York. The league is split into two conferences (Eastern and Western) and each of those is split into two divisions based on location. The regular season runs from October to April (conveniently opposite to the baseball season) with each team playing 82 games with more games against local opponents. Each team will play each other team in the league at least twice.
Following the regular season the top 3 teams from each division (i.e. six teams from each conference) along with the two best runners up from each conference qualify for the Stanley Cup playoffs. The 8 teams in each conference play off in the first two rounds before the winner of each conference meet for the championship final, the Stanley Cup.
The Stanley Cup
The Stanley Cup is named after Lord Stanley of Preston who was the British appointed governor in Canada in the late 1800's and who is largely responsible for introducing ice hockey into Europe. Lord Stanley donated a large silver rose bowl to be awarded to the winner of the top Canadian hockey team each year. This tradition has continued with the winner of the championship NHL game each year awarded the Stanley Cup.
Other National and International Hockey Leagues

Ice Hockey is big in more countries than I can list with professional leagues in at least 40 nations. By attendance Ice hockey is most popular in Switzerland (National League A), Germany (Deutsche Eishockey Liga), Sweden (Swedish Hockey League) and Eastern European states. The Kontinental Hockey League is a league (formerly the Russian Superleague) with 22 Russian teams combined with teams from 7 other nations. America also has several lower leagues such as the American Hockey League (AHL), affectionately known as the 'Farm League' to the NHL. There is also a college league run by the NCAA.
Since 2015 in Europe the Champions Hockey League sees the winners of various national divisions compete for the honour of best team in Europe. The format is similar to the UEFA Champions League.
Ice Hockey has been played at the Winter Olympics since 1924, mainly won by the US and Canada. There is an international tournament arranged by the International Ice Hockey Federation (IIHF) each year called the IIHF Ice Hockey World Championships. This is mainly a Russian led event as it is held at the same time as the Stanley Cup play offs with little NHL team or player participation.
All of these leagues and tournaments can be bet on with a good bookie with expansive markets.
Odds and Payouts
Odds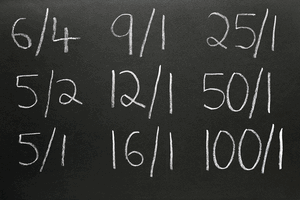 Top European bookies now offer fantastic odds for top American and European leagues for American football, ice hockey, baseball and basketball. Odds comparison websites also now compare prices on outright markets and match results as a minimum. More obscure leagues or college leagues can be less competitive and you may have to shop around yourself for the best price.
There are now tons of US sport offers and enhanced odds promotions that can add value to your bets. Before you place any wagers have a scan of our loyalty offers for all customers or for specific deals visit out sister offers site, link at the top of this page, to see if you could be getting a better deal.
If you want to bet on spread or proposition markets it helps to familiarise yourself with the structure as this is different from most European sports. Have a read of our how to bet guide above or simply navigate around the betting section on a site like Ladbrokes to get a feel for the system.
Payouts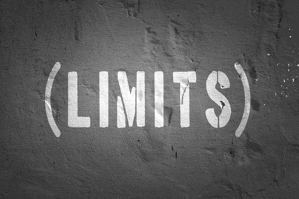 Payouts on the NBA, NFL, MLB and NHL are now up there with sports like tennis and even football with top bookies paying out up to £500,000 on top markets. As always check payout limits if placing big bets or wagers with high odds. The examples below are taken from a high limits betting site and represent the top end of what you can get for these sports:
American Football

NFL – £500,000 for all NFL money line, spreads, totals and Superbowl outright, £50,000 other markets
NCAAF & CFL – £100,000 for all NCAAF money line, spreads and totals, £25,000 other markets

Baseball

MLB – £500,000 for all MLB money line, run line, totals and World Series outright, £50,000 other.
Other Leagues – £50,000 money line, run line and totals, £10,000 other.

Ice Hockey

NHL – £500,000 for all NHL money line, puck line, totals and outright Stanley Cup, £50,000 other.
Other Leagues – £100,000 for Finland SM Liga, KHL, Swedish Hockey League moneyline, puck line, handicap line game totals and outright markets, £25,000 other.

Basketball

NBA – £500,000 for all NBA money line, spreads, totals and NBA Championship outrights, £50,000 other.
NCAAB – £100,000 for all NCAAB money line, spreads, totals and NCAAB Championship outrights, £25,000 other.
Euroleague – £100,000 for all EuroLeague money line, spreads and totals, £25,000 other.
More US Sports Articles