Football is one of the most bet on sports in the world. Horse racing is up there, too. In the United States, American football is culturally very important. Yet what happens when those sports are not taking place during the off-season or for some other reason, but people still want to bet on them? That's where virtual sports come in, offering punters a chance to bet on what they love whenever they would like to.
Virtual sports betting involves computerised versions of your favourite sports, with the result of each event decided by Random Number Generators and a computer algorithm. The betting markets vary from sport to sport and are obviously more limited than in real life sport, but there are still plenty of options. We'll tell you about it all in more detail on this page.
If you are looking for virtual horse racing and greyhound racing specifically you can find more detail on our dedicated virtual racing page.
Best Online Bookmakers for Virtual Sports
18+. Play responsibly, BeGambleAware, for help quitting visit
Gamstop
. #ad.
Virtual games are exactly that, games. This means every major betting site these days provide some sort of virtual sport provision, even if just for horse racing.  All sites are not however equal in the virtual world, just as with casino where games are similar between sites but there is a huge variation in the quality of the service and the value you get from it.
Here we recommend the best virtual sites based on your needs, whether that is for depth and choice, graphics quality, game value or promotions available.  There is nothing special needed for a brand to offer virtuals and so you might as well go for the better overall brands with the best features and options.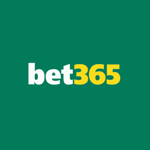 Bet365
Simply The Best Virtual Sport Bookie
If you are looking for the most professional site to bet on virtual sports with then there is simply no beating bet365 in our opinion. They have coverage of around a dozen sports with huge market depth and incredible streams. The main attribute bet365 bring to virtuals isn't really the games though, these are just software driven and similar on many sites, rather it is the overall package that make them the best.
The company have a ethos on keeping things focused on betting, dispensing with the flashy frilly stuff to instead bring you deep markets, good value, lots of payment options with fair limits, great customer support and a generally customer centric outlook. The nations favourite for a reason, including for virtual sports.
T&Cs Apply, 18+, Begambleaware.org #ad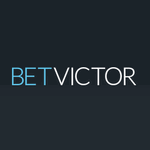 BetVictor have a more limited selection compared to others, focusing on horse racing, greyhounds, football and basketball but if these are the sports you want to wager on in the virtual world then this bookie is a good option due to the quality of their streams.
If it matters to you how lifelike the action is then this is your site for virtual sports, the quality is HD or better and in many cases you might simply forget you are even watching a virtual event. BetVictor are the best for personalised offers too so if you play regularly you could get rewarded with free bets and bonuses too.
T&Cs Apply, 18+, Begambleaware.org #ad
How To Place Bets On Virtual Sports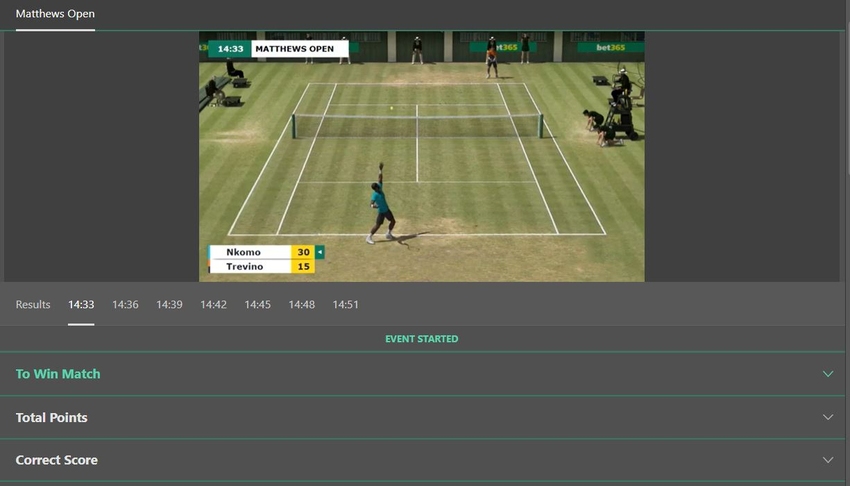 When it comes to how to place bets on virtual sports, they work much the same way as any other sport. Once you've logged into your account with your bookmaker of choice you simply look for the 'virtual' tab in the list of sports like you would if you were trying to bet on football or golf, for example. You'll then be taken to the list of virtual sports offered.
After you've selected the virtual sport that you'd like to bet on you'll be taken to a list of the upcoming events and shown the various markets available to you. In race events, such as motor racing, horse and greyhound races, you're normally offered Win, Each-Way, Forecast and Tricast bets, with Reverse Forecast and Reverse Tricast also offered sometimes.
Once you've selected the bet you want you then simply add your stake and place your bet. You'll then be able to watch the event play out before either being paid out if it's a winner or losing your money if it's not. In that sense it is not only relatively easy but also exactly like placing a bet on any other event, including real life ones.
Obviously the more complex a sport is, the more markets can be offered even in the virtual versions of them. American football, cricket and football tend to offer larger markets than horse racing, for example. You'll usually be able to place bets on plenty of the same sort of markets on virtual sports that you can on their real life counterparts.
Payout Limits For Virtual Sports
Virtual sports do not carry the same maximum payout limits as their real world counterparts.  Where you can expect maximums of around £1,000,000 from the biggest bookies for the likes for football and horse racing, in the virtual world these limits can be a lot lower, in some cases even a low five figures:
This is worth considering before you place any big bets and even if you don't place high stakes it could be easy to approach limits with small stakes on a long-odds accumulator.  It is also worth knowing that if you add a virtual bet to an accumulator with other sports bets the maximum payout is often determined based on the lowest limit from all the sports in that bet.
We list all the maximum payouts for virtual racing on our racing page, these limits are identical for other sports such as tennis, football, darts, etc., so head over to that page to see a list of the best and worst operators for virtual sports payout limits.
How Virtual Sports Games Work
The best thing to do to explain how virtual sports work at this point is to look at a specific sport. For that purpose it makes sense to look at horse racing, given that that is one of the original sports that virtual betting was applied to. A virtual horse race plays out much like a real one, with customers presented with the horses to bet on before the race.
You can look at the odds and even have a look at the computerised horses being led around the course by their jockeys if you want to get an idea of how they look physically. You then watch the race play out in its computerised format, allowing you to cheer for your selected horse and follow what's happening so that you get a sense of how the race developed.
At the same time most of the important stuff is going on behind-the-scenes. Virtual sports work in a similar way to computerised versions of roulette or blackjack. Algorithms are used to determine the chances that each horse has to win according to things such as previous form and experience at the same 'course' in the past. A Random Number Generator takes this information in.
The RNG will then decide upon the finishing order of all of the horses in the race. The 'random' nature of the RNG will mean that it's not always the favourite that wins, just as it isn't in real life. That being said, a horse that is rated as a 25/1 outsider is less likely to win than a horse with odds of 3/1; again that's just like real life.
Whilst this example is all about horse racing, the same is also true of every other virtual sport that you can place bets on. Each of the outcomes is determined according to a computer algorithm and a Random Number Generator that are independently regualated and tested, meaning that it's completely fair and above board. The bookmakers can have no influence whatsoever over the outcome of each event.
In terms of what you'll actually watch play out, it's a little bit like watching a highlights package. When it comes to the football, for example, imagine watching a Match Of The Day segment of someone's go on FIFA and you'll be in the right region for what to expect. You won't see the entire thing play out, which is why In-Play betting is impossible.
Who Makes Virtual Sport Games?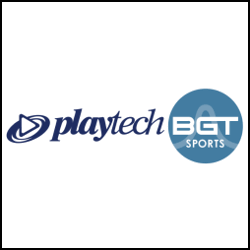 It depends who you bet with.  Some of the bigger bookies with their own platforms and developers will make some of their own exclusive games but by and large games are made in the same way casino games are.
Big developers and software houses have their own virtuals packages that betting sites can then license to use on their sites.  Some examples of providers include Playtech, EveryMatrix and BetConstruct.
This is the easiest way to get virtual games onto a bookmaker site, it also keeps the costs downs which allows the games to be better quality and have a higher RTP.
If you have an account with a bookie that runs using a third party sportsbook platform, such as SB Tech, then it will be the platform provider that delivers the games.
Given most games are licensed it means in general you get the same game and same odds with two different bookies that have the same provider.
Therefore, it is more important to look at the features and offers the bookies have to back up their virtual products rather than just the games themselves.
How Odds & Bookie Margins Work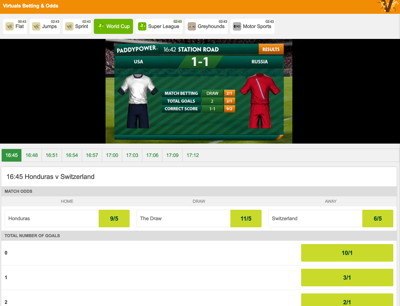 The key difference between virtual sports and real life ones is the manner in which the odds are set and how a bookmaker's margin works.
In the world of real, physical sports, odds are set by bookmakers that look at previous events, form and other markers to decide how a player, horse, team or so on should be rated.
They use all sorts of information, including rumours and whispers emerging from dressing rooms or trainers yards, for example.
There are countless variables that can alter the odds of an outcome in real life sport, with odds often moving according to how many people are betting on a specific outcome and a bookmaker's desire to protect themselves from heavy losses.
When it comes to virtual sports, however, the bookmaker has nothing to do with the setting of odds.
That is all done by the computer algorithm that is involved in the various virtual sports, with the odds taking into account by the Random Number Generator to mean that a favourite can be given a slightly better chance of victory than an outsider.
The House Edge
Virtual sports actually have far more in common with the likes of slot machines and computerised casino games than they do with their real life counterparts. Just as with those games, it's more about what the House's edge is than it is about what odds are given to each of the competitors or each market within an individual event.
The House edge determines how much a game is weighted in a casino or bookmaker's favour. Obviously the higher the edge is, the more a bookmaker will earn from each individual game. To demonstrate how this works in the easiest manner, and roulette is perhaps the best game to look at because it has the clearest example of an edge.
On a roulette wheel, there should technically be a 50/50 chance between a ball landing on a red coloured space or a black coloured one, if the game as fair and balanced. However, on European roulette tables there is also a green zero slot, which means that it's not 50/50 because it doesn't fit into either category. This creates the casino's edge on those even money bets. There is a single zero and a double zero on an American table, making the edge even higher.
Obviously over just one spin the House edge isn't likely to cause much trouble to punters, but an edge is taken over hundreds of thousands of spins, at which point the House is set to make a tidy profit. The same is true when it comes to virtual sports, with casinos and bookmakers that offer them always destined to make a profit in the long run.
Are Virtual Games Good Value?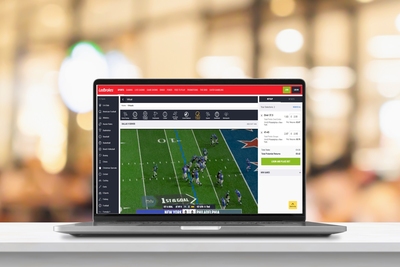 Virtual games are known for having a poorer return to player rate compared to many casino games.  The games are designed to follow real-world sports as accurately as possible and so compared to real-world sports bets the margins are similar, but compared to many casino table games and slot games, for example, the value per bet can be worse.
This is all relative however.  Most of us bet on actual sports knowing on an individual bet basis we are getting worse value than compared to say an individual spin on a roulette table, we bet on sports because we enjoy watching it and this is the same for virtual racing.  While the margins per bet on virtuals may be worse compared to other software generated games like slots the bet frequency is a lot less, i.e. you can spin a slot every few seconds but only bet on a virtual event every few minutes.  Therefore in many ways it is easier to lose a lot more a lot quicker in a casino vs a virtual sport game.
It depends what you want from a game really, if you want the best margins play table games and slots but if you want something that is more realistic to a real-world event then you will want to bet on a virtual game instead.
What Virtual Sports & Bets Are Available
The types of bets available will be dictated entirely by the sport that you're wanting to bet on. It's also worth pointing out that different bookies will offer different wagers. When it comes to football, for example, some will only offer the Home / Draw / Away market as well as Correct Score and Total Goals. Others, however, will offer many more markets.
Here's a look at some of the most popular sports and the bets that you can place on them to give you a clearer idea of how betting on virtual sports works when you're actually looking to do it.
Football
Let's start with the most popular sport to bet on in the world. Gary Lineker once said, "Football is a simple game. Twenty-two men chase a ball for 90 minutes and at the end, the Germans always win". It's even simpler when it comes to virtual football because the number of options of what you can bet on are taken away from you.
Here are the bets you can place with most bookmakers on virtual football matches:
Match Betting
Correct Score
Total Goals
Total Goals Over / Under
Half-Time Score
Half-Time / Full-Time
Double Chance
First Team To Score
Last Team To Score
Both Teams To Score
Winning Margin
Team Scorecast
Again, that isn't a list of the markets offered by every single bookmaker, but they're definitely offered by some so you just need to shop around if your bookie of choice doesn't offer the virtual market that you want to bet on.
Racing Sports
There's no point in covering horse racing, greyhound racing, motorsports and so on differently here, given that the vast majority of bookmakers treat them all exactly the same and offer the same markets on each of them. Again, simplicity is the order of the day here. The bets offered by most bookies on racing sports are as follows:
Win
Each-Way
Forecast
Tricast
Reverse Forecast
Reverse Tricast
Combination Forecast
Combination Tricast
Bookmakers that look to keep things as simple as possible won't even offer that many markets, but it gives you an idea of the sort of bets that you'll be able to place.
Here's a list of the most popular racing sports:
Horse (Flat)
Horse (Jump)
Horse (Sprint)
Greyhound
Motor
Trotting
Cycling
Speedway
Basketball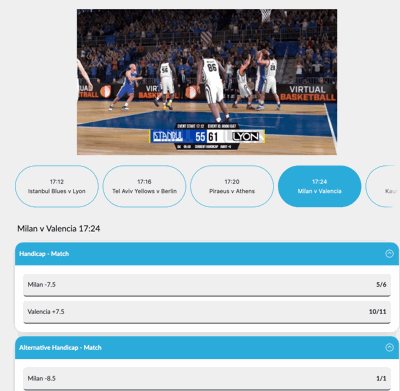 Perhaps one of the sports that many wouldn't expect to be included in a list of virtual ones offered by bookmakers, basketball is a popular one because of its fast and frenetic nature. Some bookies will even offer punters the choice between American and European leagues, even though the teams are mostly just made up because of licensing reasons.
If you're particularly keen to bet on a virtual sport that has realistic graphics then basketball is definitely one of the ones that you could check out. The players fling the ball to each other at high speeds, stopping to take a shot at the basket when appropriate and even managing rim shots and body checks.
When it comes to the markets that you can bet on, you'll usually be offered at least a selection of the following:
Handicap – Match
Alternative Handicap
Total Points – Over / Under
Alternative Total Points – Over / Under
Money Line
Odd / Even Total Points
Half-Time / Full-Time
Team Points
Total Points
Winning Margin
Highest Scoring Quarter
Whilst some knowledge of basketball as a sport is helpful to place bets on a virtual match, just as with a real one, it's not a necessity. There are obviously certain things you can bet on even if you've never seen a basketball game in your life, such as Half-Time / Full-Time, but it's trickier to bet on things such as the Money Line without knowing what that means.
Tennis
If you're the kind of bettor that enjoys In-Play betting then tennis is probably the sport that you're most likely to get a similar experience from. That's because the tennis matches move much slower than other sports and generally show the 'games' in full, meaning that you can bet on the likes of which player will win the next point and so on.
Again remembering that the players won't be named after real ones and bear no similarities to those that do, here's a look at the betting markets most often offered when it comes to virtual tennis:
Next Point Winner
Will The Game Go To Deuce – Yes / No
Game Total Points
Game Winner
Game Correct Score
Set Winner
Set Correct Score
Set Total Games
Set Betting
Match Winner
Darts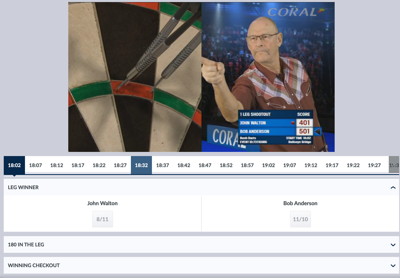 Another sport that offers photorealism comes in the form of darts. It's also a relatively simple game for virtual sport makers to produce, given the manner in which the gameplay works in real life. All it requires is a virtual dart board and some darts, but you're also given the actual dart throwers themselves on most iterations of the sport.
For that reason, most of the bets that you can place will be recognisable from real life darts matches. If you've ever bet on a live game of darts then you'll no doubt have considered one of these markets:
Leg Winner
180 In Match – Yes / No
Winning Checkout
Player First 3 Darts
Winning Double
Winning Double Colour
Nine Dart Finish – Yes / No
Winner, Checkout and Double
Return To Player Percentage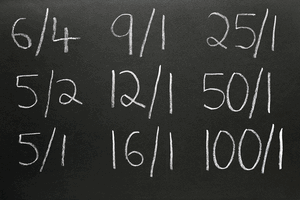 Each virtual sport game will have a Return To Player percentage. This is the amount of money that will be returned to the player over a set period of time. Let's say that the RTP of a virtual football game is 97%. That means that in theory, players will have 97% of their money returned to them over a period of, say, 10,000 hours. Of course, that also means a bookie will make 3% during that time.
Again, 3% doesn't seem like a lot but if you think that that 3% is based over 10,000 hours, an event usually takes place every four minutes and it counts for all players that are betting on the virtual sports, you can see that it's a decent amount of money that a bookie can make. It's also worth noting that the 97% RTP is calculated across all players.
That means that one player could actually win 130% of their money over the course of their time playing the game, but as a consequence another will be losing 64% of their money. The RTP is not shared back out equally, but it is true that the bookie doesn't keep it. The only constant is that the bookmaker will be making their 3% profit over the 10,000 hours of play, with the information of where that money comes from not relevant.
Of course, even if the player that has won 130% of their money feels like they're ahead, if they keep betting then over the long-term they will lose enough to mean that they end up having won just 97% of their bets, because that's the way it works. It's also where the phrase 'quit whilst you're ahead' comes from and is worth remembering when placing bets.
Obviously some people take this information and then believe that virtual sports are 'rigged', but that's simply not true. Or at least, it's no more true than thinking that slot machines or video poker is 'rigged' because they use the same RTP method as virtual sports do. The only time this is a risk is if you bet with an unlicensed bookmaker.
Thinking About The Odds
The other major difference between virtual sports and their equivalents in the real world is the fact that the odds in virtual sports are going to be more closely aligned with the real odds.
That is to say, if a horse is ranked as a 20/1 chance then that is more likely to be the truth than with a 20/1 ranked horse in a real race.
There are numerous reasons for this, with the most obvious one being that bookmakers can sometimes get things wrong in the real world but can never get it wrong in the virtual one.
When it comes to virtual horses, their chances of winning when ranked 20/1 are much longer than the chances of a horse rated 2/1 of winning, though that doesn't mean that they won't.
The Random Number Generator aspect of virtual sports betting means that the 20/1 horse will still win occasionally, but it will be far more seldom than in real life.
That's because in real life a bookmaker might underestimate a horse and rank is at a 20/1 horse when really its odds are more like 12/1, say. A computer algorithm won't do that.
Pros Of Virtual Betting
As you might expect, there are a number of pros when it comes to virtual betting over real life betting. One of the most obvious ones is the fact that the games can't be cancelled because of bad weather or unexpected world events. Instead, virtual versions of genuine games tend to take place every 3 or 4 minutes with most bookmakers.
There's also the fact that algorithms and Random Number Generators are immune to outside influence. There can be no accusations of match fixing or poor refereeing decisions when it comes to virtual football matches, for example. Equally, virtual tennis players aren't going to get injured and virtual horses won't have to be put down if they fall at a fence.
Another positive is that there is no limit to the number of matches that can be played or events that can take place in any sport. Fatigue is not going to be an influencing factor, nor is the ability for organisers to arrange an event. They happen so regularly that punters don't need to worry about missing the off because they can simply catch the next one.
That lack of limit to the number of games that can be played also means that bets can be placed 24/7, so shift workers or anyone else can play to their schedule. There is no limit to when people can hop onto their online account and place a bet on a virtual event. There's also a superb choice of matches and events in the various different sports, meaning that if you don't like the look of one then you can just wait for another.
Cons Of Virtual Betting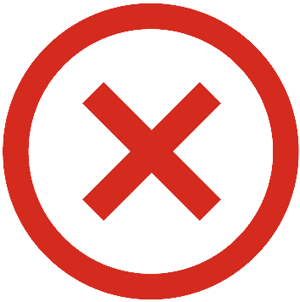 It's not all sunny uplands, of course. The fact that there can be no external influences on the outcome of a match is as much a con as it is a pro. It's a pro in the true sense of the word, but it's a con from the bettor's point of view insomuch as there is no way to analyse things like the weather, the referee or knowledge such as a tip you've been given about a horse.
Another thing to bear in mind is that the more opportunity there is to bet, the more money people can lose. Those that have trouble with their impulse control or that have had difficulty with betting in the past will need to be really careful when it comes to virtual sports betting. Discipline and safer gambling tools are hugely important in the world of virtual betting.
The lack of betting options in many of the sports are also an issue for some people, given that it means that they can't place in-play bets or opt for the markets that they would usually like to bet on. This can be frustrating if you're a creature of habit, wanting to place wagers on specific outcomes but not having the option to do so.
A Brief History Of Virtuals
Virtual sports is one of the fastest growing betting markets, if for no other reason than sometimes necessity becomes the cause of many things. As you might well imagine, the process to get to a point where virtual betting has become the beast that it is now is a far from simple one. In fact, virtual betting can trace its history back to the modest arcades.
In an old-fashioned arcade there would be games that asked competitors to select the horse or car that they thought would win a race. They would put a small amount of money into the slot of that competitor, say ten pence, and the race would then take place. The competitors all had odds according to the likelihood of their ability to win.
The event was partly mechanical and partly controlled by a microprocessor, which is why it has links to the modern day version of virtual betting. If any of the bettors had placed their wager on the winning horse or car at the end of the race then they would be paid out according to the stakes offered before the race begin.
Virtual Sports Move To The Computer
The first time that sports made the move to a computer was in 1961. John Burgeson was an IBM engineer and used an IBM 1620 to create a fantasy baseball game. Two teams could go head to head and a Random Number Generator combined with player statistics would decide the result of the matchup. A play-by-play description was included.
There are numerous reasons why Burgeson's virtual baseball game didn't catch on, up to and including the fact that it was played on computers that cost around $900,000 in today's money. The point isn't that they became popular, however, but rather that the foundations were laid that would later be used to dictate the manner in which all virtual sports would be played out.
When the 1980s brought about more affordable home computers such as the ZX Spectrum and the Commodore 64, companies began to work hard to develop games that could be played relatively easily at home. The 1980s saw a boom in computer games, with most of them being sports-based.
The more computers developed, the better the games got.
The Internet Changes Everything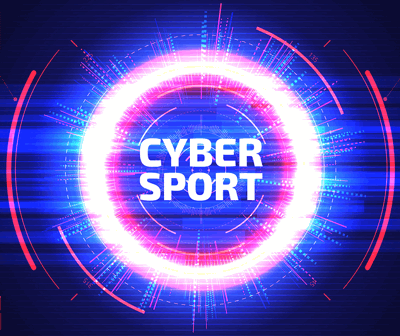 When the internet became not only a real thing but also something found in households around the world, the dawn of virtual betting wasn't far away.
The late 1990s and turn of the millennium was when things really began to take off. Sports betting companies soon realised that they could move their services online and offer them to a new raft of people.
Bookmaking was well-established online by the mid-2000s, offering bookies a decent additional income stream alongside their high street shops. The development of sports-based computer games alongside this soon led to bookmakers offering punters the ability to bet on virtual versions of the sports they loved.
It's unclear which betting company became the first to offer virtual sports betting to customers, but the one thing that is clear is that it soon became a popular option for punters. As the 2010s turned into the 2020s and computer graphics and algorithms improved, so too did the quality of games being offered to bettors by virtually every online bookmaker around.
What Is Virtual Sports Betting?
Now that we know how virtual sports betting came into being, it might be helpful to offer some guidance as to what it actually is. There will be plenty of you that are reading this guide after deciding to give virtual betting a try with only a vague concept of what it entails.
The good news is that the vague concept you might have is already half of the battle.
Virtual sports betting offers punters the chance to place bets on virtual versions of real life sports.
Whether it be cricket, football, horse racing or darts, you're given markets on computerised sporting events that you can place wagers on before watching them play out to their conclusion.
It's important to note that this is different from eSports, in which real people play real computer games.
Instead, the outcome of virtual sporting events is decided according to a computer algorithm and a Random Number Generator.
The algorithm ensures that it's not as random as just picking a straw out of a pile, but the RNG ensures that there is still a degree of randomisation to the entire enterprise and that it is fair and honest for all competing bettors.
Conclusion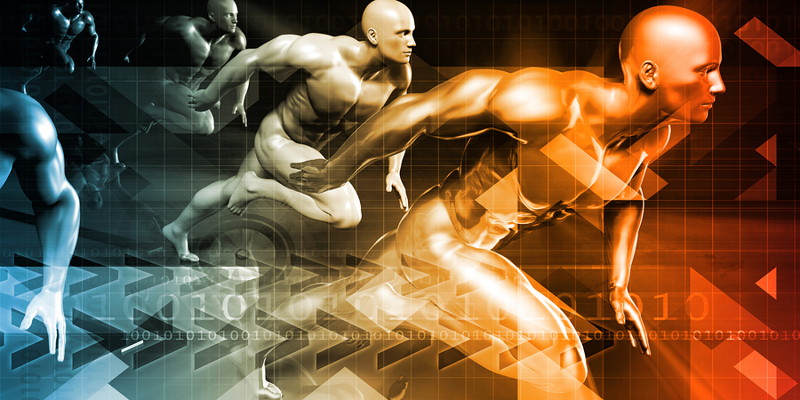 The world of virtual sports betting is a thrilling one, offering numerous different sports and events for people to bet on.
The development of technology means that the graphics of the sports you're going to watch will get better and better.
What's more, developments such as virtual reality may eventually make virtual markets an incredibly immersive experience.
It's something worth experimenting in and finding out how much you do or don.t enjoy it, because it is an area that will only grow and improve as time goes on.
More Virtual Sports Articles