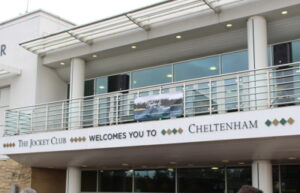 The Grand National is only really rivalled by one jump race or, to be more specific, one meeting of races – the Cheltenham Festival. Culminating in the Gold Cup on the final day of the meeting, the Cheltenham Festival is a week of racing for those that adore the sport and take it seriously. That's not to say that you can't enjoy it if you're not a racing lover, of course, but if you are then the extent to which you'll want to soak up every moment increases exponentially.
The joy of the Cheltenham Festival is that it is exactly that – a festival. It is a feast of racing, with the Gold Cup being just one part of it. It has grown and grown over the years, so that the meeting now starts on a Tuesday and lasts until the Friday of that week, with plenty of exceptional racing taking place in between. From Champions Day opening events up through to Gold Cup Day on the Friday, with Ladies Day and St. Patrick's Day in between, the Cheltenham Festival is one of the most thrilling periods of competitive racing in the world.
Here we'll tell you all about how the Festival came into being in the first place, why the Gold Cup is the standard bearer for Jump Racing and what you should expect from the week as a whole. We wouldn't claim that this is the most comprehensive guide on the web, but it probably is!
Best Bookmakers For The Cheltenham Festival
18+. Play responsibly, BeGambleAware, for help quitting visit
Gamstop
. #ad.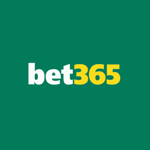 Year in year out Bet365 are consistently at the top of the pile for Cheltenham festival betting. They are a professional and serious betting brand and Cheltenham is the biggest betting event of the year for proper bettors. Therefore in addition to all of the usual reasons to bet with Bet365 for horse racing (great odds, long term valuable retention offers, big markets, more places and lots of features) there are even more incentives around the time of the festival.
If you don't have an account with Bet365 and you bet on the nags regularly then you will be missing out. Beyond the markets there is a wealth of stats and form data to help you bet and if you like to place your wagers in advance their ante-post market is second to none.
T&Cs Apply, 18+, Begambleaware.org #ad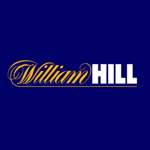 William Hill are not just synonymous with British racing, they are also a huge factor in its growth and survival as one of its biggest sponsors, and if you visit Cheltenham racecourse you will see they are the principle betting partner at the course.
This means therefore you can expect Hill's to pull out all the stops when it comes to the Festival and given their knowledge and resources there are few bookies that can compete with them. In the last couple of years WH have really excelled at racing offers now making them one of the best value places to bet on the nags.
If you are betting ante-post they will each year offer you BOG and NRNB earlier than most others and provide more enhanced and extra places than anyone else during the main week.
A betting site to suit any racing punter, big or small, with both high payout limits and low deposit and bet minimums.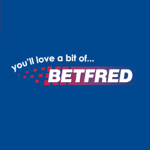 Cheltenham punters understand how to bet on racing and therefore it naturally tends to be the old school horse racing bookies that attract the attention, because frankly they know what they are doing. You don't get bookmakers with more knowledge and experience in UK racing that Betfred who have been leading the line for half a century.
This is a great site for betting on racing all year round, they have the best Totepool bets and jackpots, they have daily offers for racing year round and are one of the only brands that reward people who place Lucky 15's and other full cover bets.
During the festival Betfred really do pull out the stops with some epic sign up offers (see our home page for temporary new customer deals) along with attractive retention deals for existing customers. Their ante-post markets are also some of the best populated and they have all the features you would expect from a top level bookie.
T&Cs Apply, 18+, Begambleaware.org #ad
Cheltenham Festival Race Card & Day Guides
There's no question that the action and excitement of the Cheltenham Festival builds up Inescapably towards the Gold Cup on Friday. Yet, there's a reason this meeting is called a 'Festival'.
It would be belittling of the other races and dismissive of some brilliant days of racing to suggest that Gold Cup Day alone is the only one that matters. Here's a look at the other days of the Festival, with a brief explanation about what to expect on them.
Day One – Champion Day
Main Race
Champion Hurdle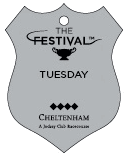 We mentioned the famous 'Cheltenham Roar' earlier and if you're hoping to witness it then this is the day that you'll be wanting to buy tickets for. The day revolves around the Champion Hurdle, which lends the occasion its name.
Don't be surprised if you see a member of the Royal Family or other famous face wandering around the course today. When it comes to what to wear. March can still be a little on the chilly side so it's worth bearing that in mind.
Otherwise you can get away with pretty much whatever you want. Don't be surprised if you get funny looks if you go against the grain of suits for gentlemen and dresses for the ladies.
Here's a look at how the racing is likely to pan out, with changes to timings always a possibility:
1.30pm (Race 1) Supreme Novices' Hurdle
The much-loved Roar will get the meeting underway, thanks to this Grade 1 race for horses aged four and over. Run on the Old Course, it lasts for two miles, eighty-seven yards.
There are eight hurdles for the novice hurdlers to get over in order to make it to the final furlong, with fillies and mares both given a seven pound allowance. Otherwise all weights will be ten stone and thirteen pounds, with over five-year-olds allowed up to eleven stone and seven pounds.
2.10pm (Race 2) Arkle Steeple Chase
Another Grade 1 race that takes place on the Old Course, this one has the honour of being named after the horse that won three consecutive Gold Cups in the 1960s. It's a fast-paced race for five-year-olds and up, with a weight allowance of eleven stone and four pounds. Mares get an extra seven pounds on top of that, with all of the horses needing to be novice chasers.
Run over one mile, seven furlongs and one-hundred and ninety-nine yards, it's been hosted on Day One of the Festival since 1980. There are thirteen fences to be jumped.
2.50pm (Race 3) Festival Trophy Handicap Chase
The easiest races to write about are the ones that tell you all of the important information in their title. This is a handicap chase, lasting for three miles, one furlong. It's a Premier Handicap race that features twenty fences for the competitors to make their way over.
This is a race that those of you who care about the Grand National will want to keep an eye on. More often than not, the winner of this will immediately be made one of the favourites for the Aintree race.
3.30pm (Race 4) Champion Hurdle
The race that the entire day is named after, the Champion Hurdle lasts for two miles and eighty-seven yards with eight hurdles to negotiate. Four-year-olds can have a weight of eleven stone and two pounds, whilst those over five can be eleven stone and ten pounds. Fillies and mares both get an allowance of seven pounds, which you might want to bear in mind.
The Fighting Fifth Hurdle at Newcastle Racecourse and The Christmas Hurdle at Kempton Park Racecourse both come before this as part of the Triple Crown of Hurdling. The winner of this Grade 1 race is the Champion of the Hurdles Division for the season.
4.10pm (Race 5) Mares' Hurdle
Another of those races with a title that tells you all of the important information, this is a hurdle event for mares. They can four years old and upwards, with an entry weight of ten stone and ten pounds, moving to eleven stone and five pounds if the competitor is over five.
It was made a Grade 1 race in 2015 and features ten hurdles that are jumped over its two mile, three-furlong and two-hundred yard distance. Having first been run in 2008, this is one of the Festival's younger races.
4.50pm (Race 6) Fred Winter Juvenile Novices' Handicap Hurdle
A handicap hurdle race that's only open to juveniles, this Premier Handicap event is for four-year-old novices and up. It's another one of the races that was added to the Festival back in 2005 in order to flesh it out enough to allow a fourth day.  It was moved from Ladies Day to Champion Day in 2021 as races moved around to accommodate a new Mares' Chase.
There are eight hurdles in place over the two miles and eighty-seven yards of the race, which was named after a former successful jockey in the Festival called Fred Winter.
5.30pm (Race 7) National Hunt Chase
Riders have as many restrictions on them as the horses for this race, given that they need to be amateur jockeys on the back of novice chasers. This Grade 2 race has twenty-three fences and lasts for three and three quarter miles.
The horses need to be five-years-old with a weight of eleven stone and four pounds, with six-year-olds and up being allowed to creep up to eleven stone and six pounds. Mares get a seven pound allowance in this race that was moved to Cheltenham Racecourse permanently in 1911 and was one of the catalysts for the foundation of the Festival.
Day Two – Ladies Day
Main Race
QM Champion Chase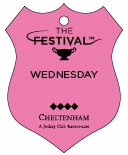 Beautiful dresses, amazing headwear and girls who just want to have fun; that's the order of the day for Day Two of the Cheltenham Festival.
The Queen Mother Champion Chase is the feature race of the day, so that's why a few Royals might be discovered wondering the course.
Still, it's all about the women today, which is why there's a Best Dressed competition, complete with £10,000 prize. Dress comfortably, but make sure you do your best to impress.
Once again timings may change, but all things being equal here's how the day will go:
1.30pm (Race 1) Baring Bingham Novices' Hurdle
You'll remember the name 'Baring Bingham' from our history of the Cheltenham Festival section above. This race is named in his honour and is open to four-year-old novices and up. The weight can be ten stone twelve if they're four, moving to eleven stone and seven pounds if they're five or older and fillies and mares get seven pounds in allowance.
The Grade 1 race takes place over two miles and five furlongs and there are ten hurdles that horses will need to get over. This race is often a good indicator for who will do well in the following season's Stayer's Hurdle.
2.10pm (Race 2) Novices' Chase
Run over three miles and eighty yards, this Grade 1 race has twenty different fences. As the name indicates, it's for novice chasers who are five-years-old and up.
Weight wise horses will be allowed eleven stone and two pounds to begin with, moving up to eleven stone and four pounds if they're six or older. Mares will get a seven pounds allowance, which is worth bearing in mind when looking at your selections. It's also worth thinking about the fact that some winners of this have gone on to win the Gold Cup in subsequent years.
2.50pm (Race 3) Coral Cup
One of few races during the Festival that has had a name associated with just one sponsor ever since it was introduced, the Coral Cup has borne the moniker of the bookmaker from its inception in 1993.
A Premier Handicap race that's open to horses aged four and over, it lasts for two miles and five furlongs and competitors will need to get over ten hurdles to win. It's a handicap race, so there's no specific weight allowance to tell you about here.
3.30pm (Race 4) Queen Mother Champion Chase
The race that the day is built around, the Queen Mother Champion Chase was known as the National Hunt Two-Mile Champion Chase until it was named after the Queen Mother in 1980. It's a Grade 1 steeplechase that has been run since 1959 and lasts for two miles.
There are thirteen fences to be jumped during its running, with horses aged five and over allowed to compete. Weights here can be eleven stone and ten pounds, with mares given an allowance of seven pounds.
4.10pm (Race 5) Cross Country Chase
There are three cross country chases held at Cheltenham Racecourse over the duration of the season, with the other two coming during the last two months of the year. This is the first and lasts for three miles and just over six furlongs over the Cross Country Course.
There are a massive thirty-two obstacles of various shapes and sizes that competitors will need to get over during the running of the race. It's for five-year-olds and up and was a handicap race until 2016. That was when it became a conditions race, with the amount of weight added to the horse depending on things like their weight, age and sex. It was established in 2005, the year the Festival added a fourth day to its calendar.
4.50pm (Race 6) Johnny Henderson Grand Annual Chase
This two mile chase was previously the penultimate run on the last day but has moved to the same slot on day two. It's a handicap race for horses aged five and up, with thirteen jumps over the course. The Premier Handicap race was established in 1834, making it the oldest race that's run during Festival week.
It was placed in the final slot on Day Four in 2009 and moved to Ladies Day in 2021, now run on the old course it is slightly shorter with one less fence to be jumped. It took on its current name in 2005, two years after the death of renowned trainer Johnny Henderson.
5.30pm (Race 7) Champion Bumper
This is a race that is specifically for horses aged four to six. As it's a bumper, which is another name for a flat race, there are no hurdles during the two miles and eighty-seven yards of the race.
For four-year-olds the weight can come in at ten stone and eleven pounds, with both five and six-year-olds going up to eleven stone and five pounds. Fillies and mares get a seven pounds allowance in this race that was established in 1992. It is widely thought to be the most prestigious flat race in the National Hunt calendar.
Day Three – St. Patrick's Day
Main Race
Stayers' Hurdle
If Champion Day is all about the excitement of the start of Festival week and Ladies Day is a time for the women to shine, St. Patrick's Day is a day for fun, laughter and more than a few pints of Guinness.
The Irish have had a connection to Cheltenham since Cottage Rake won the Gold Cup in 1948, with Day Three long solidifying that relationship for all attendees.
The racing is, of course, just as brilliant as over the rest of the week, but it's the mayhem and enjoyment off the track that captures the attention today.
Presuming no major issues, here's how things will pan out:
1.30pm (Race 1) Golden Miller Novices' Chase
The most successful horse ever in terms of Gold Cups won, Golden Miller lends his name to the opening race of Day Three. It began life in 2011 as a Grade 2 race but the British Horseracing Board upgraded it to Grade 1 in 2014. It's for novice horses aged five and over and lasts for two miles and four furlongs.
It's the first race of the Festival to be run on the New Course and five-year-olds will have a weight of eleven stone and three pounds. Older horses will go up to eleven stone and four pounds and mares get a seven pounds allowance. The horses will need to jump sixteen fences in this opener.
2.10pm (Race 2) Pertemps Handicap Hurdle
Taking place over three miles and with twelve hurdles to be negotiated, this handicap Listed race was first run in 1974. Entrants can be five or older and when you go to place your bets it's worth remembering that the favourite rarely wins.
2.50pm (Race 3) Festival Trophy (Ryanair Chase)
St. Patrick's Day features two particularly exciting races, with this being the first of them, Better known to most as the Ryanair Chase, it lasts for two miles and five furlongs. It's a Grade 1 race, having been introduced as a Grade 2 offering when the fourth day was added to the meeting in 2005. The upgrade to its status was given in 2008 and there are seventeen fences to be jumped during its running.
Open to five-year-olds and up, there's a weight of eleven stone and nine pounds that moves to eleven stone and ten pounds if the entrant is over six. Mares get a seven pounds allowance and horses that do well in this race often go on to compete in the Gold Cup in future years.
3:30pm (Race 4) Stayers' Hurdle
The Stayers' Hurdle is the other prestigious race of Day Three. It's the National Hunt's leading long-distance event, taking place over three miles and featuring twelve hurdles. The weight on this one is eleven stone for four-year-olds, which is the entry-level age, and up to eleven stone and ten pounds if they're five or up.
Fillies and mares get an allowance of seven pounds in this race that was first run in 1912. A Grade 1 race, it was moved to St. Patrick's Day in 1993 after having been on either Day One or Day Two before then.
4.10pm (Race 5) Stable Plate Handicap Chase
The 2nd Baron Mildmay of Flete rode three Cheltenham Festival winners during his life, which was why the race was named in his honour in 1951, the year after he died. Taking place over two miles and five furlongs, this Premier Handicap race is for five-year-olds and up. It's a handicap race that features seventeen fences.
4.50pm (Race 6) Dawn Run Mares' Novices' Hurdle
Dawn Run revived flagging interest in the Cheltenham Festival when she became the only horse to win the double of the Champion Hurdle and Gold Cup during the 1980s. It's only right, therefore, that she has a race named after her, with this one being for horses aged four and up.
Weight-wise it's ten stone and nine pounds for four-year-olds, moving to eleven stone and two pounds if they're five and up. The Grade 2 race lasts for two miles and one furlong, with eight jumps to navigate along the way. It was only established in 2016, making it the youngest race at the Festival.
5.30pm (Race 7) Fulke Walwyn Kim Muir Challenge Cup
Day Three is brought to a conclusion courtesy of this challenge cup that was introduced by Mrs. Evan Williams in 1946 and dedicated to her brother. It's open to Amateur riders only with horses aged five and over. As it's a handicap race there's no weight information to give you, though we can tell you that the competitors will need to jump twenty-one fences over the course of the three miles and one-and-a-half furlongs that the race lasts for.
Fulke Walwyn's name was added to Kim Muir's back in 1991 to celebrate the life of the trainer who managed two-hundred and eleven victories at Cheltenham during his lifetime.
Day Four – Gold Cup Day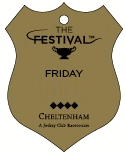 As you may well expect from reading the rest of the guide, this is the day that it's all about for a good chunk of racegoers.
Every day of the Cheltenham Festival has something to recommend it, but there are no races that capture the imagination quite like the Gold Cup.
The crowd you'll find here on Day Four reflects that fact, with knowledgeable punters rubbing shoulders with the rich and famous.
There are no specific rules that you need to be aware of, with the only exception being that fancy dress is not permitted in the Club Enclosure on Gold Cup Day.
If everything goes hunky-dory then here's how the day should go:
1.30pm (Race 1) Triumph Hurdle
A Grade 1 race open to horses aged four, the Triumph Hurdle gets Day Four off to a flier. Eleven stone precisely is how things are looking weight-wise, with fillies getting an allowance of seven pounds. As with all races on Days Three and Four, this is run on the New Course.
It features eight hurdles over a distance of two miles and one furlong, making it the number one race for juveniles in the United Kingdom. Established in 1939 at Surrey's Hurst Park, it arrived in Cheltenham for the first time in 1965 and was made part of the Festival in 1938. Open to novice hurdles only, it's a brilliant way to start the final day of the meeting.
2.10pm (Race 2) County Handicap Hurdle
A handicap races over eight hurdles, race two of the final day of the Festival is for horses aged five and over. It's a Premier Handicap race that was first introduced back in 1920 and ran under the title of the Vincent O'Brien County Handicap Hurdle between 1995 and 2016.
The distance of this race is two miles and one furlong and it used to be the last race run of the entire Festival. It was moved to its current position in proceedings back in 2009.
2.50pm (Race 3)
Albert Bartlett

Novices' Hurdle

As with a good chunk of other races, the Spa Novice's Hurdle was raced at Cheltenham for the first time in 2005 to help expand the meeting from four days to five.

It's a Grade 1 race for four-year-olds and up, with entry-level weights being ten stone and eleven pounds before shifting up to eleven stone and seven pounds for five-year-olds and over. Fillies and mares get a seven pound allowance for this three mile race, with twelve hurdles that must be jumped. Open for novice hurdlers, as the name suggests, this was a Grade 2 race initially but was given its new status in 2008.
3.30pm (Race 4) The Cheltenham Gold Cup
Finally the moment that most people have been waiting for has arrived – the Gold Cup. Run over three miles and two-and-a-half furlongs, the Blue Riband event features twenty-two fences. It's for horses aged five years of age and over with a weight of eleven stone and eight pounds applied to the minimum aged entry. Horses aged six or over will find the weight shirts to eleven stone and ten pounds and mares get that seven pounds allowance we've seen in other races.
A Gold Cup was first run in 1819, with the race that's run today having closer links to the one introduced in 1924. This is the most valuable non-handicap chase in Britain and was originally run on the Old Course before being switched to the New in 1959. It should go without saying, but for the avoidance of doubt this is a Grade 1 race.
4.10pm (Race 5) Foxhunter Chase
How do you follow up the most eagerly anticipated race of the entire week? With an ungraded race for amateur jockeys on horses aged five or older, obviously. First run in 1904, horses needed to perform well in the preceding year in order to qualify to take part in this race. Weight-wise you'll find that it's eleven stone and twelve pounds for fiver-year-olds and twelve stone exactly for horses aged six and up, with mares getting seven pounds in allowance.
It might seem like a strange race to follow the Gold Cup, but it's run over exactly the same three miles and two-and-a-half furlongs as the Gold Cup, with the same twenty-two fences in play too. That's why it's known as the Amateur Gold Cup.
4.50pm Race (6) Liberthine Mares' Chase
The Mrs Paddy Power Mare's chase, registered name Liberthine Chase, was established as a new races for 2021 to create more elite level mares' races at the Festival.  It replaced the Novices' Champion Chase that was originally run on Champion Day.
The two mile four and a half furlong run over 17 fences is a Grade 2 affair and as it replaced a listed race increases the number of grade races at the festival.  It is open to Mares' 5 years old or more and takes place on the new course.  Willie Mullins trained the winner of the inaugural race…. of course.
5.30pm (Race 7) Martin Pipe Conditional Jockeys' Handicap Hurdle
Gold Cup Day, and indeed the Cheltenham Festival as a whole, draws to a close with a class 2 hurdle.
When Martin Pipe retired in 2006 with thirty-four Cheltenham wins to his name, it seemed only right to dedicate a race to him. This one was established in 2009 and, as the name suggests, is a handicap race for conditional jockeys. That means the two miles and four-and-a-half furlong race will be taken on by apprentice jockeys who have yet to win more than seventy-five races under rules.
There are ten hurdles for these inexperienced riders to cope with before they'll hit the final furlong.
Cheltenham Festival Betting Guide
Where to Bet – Online or in a Shop?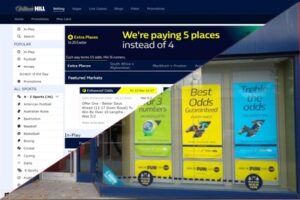 The first thing to decide is whether you want to bet in a shop or bet online.
Betting online will come with additional benefits that are not common for high street betting.
Such as:
Welcome and introductory free bet and bonus offers not available in store (see a full list here).
Enhanced place terms, commonly find ¼ odds and extra places as standard with many online bookies.
Faller insurance and other money back insurance offers that can add value to your bets.
Non-runner no bet with many top bookies ante-post, plus best odds guaranteed ante-post.
Instant payouts with no need to collect winnings in person.
Form, stats and news items available from leading betting sites within one click.
Free bet clubs and other retention offers that can give you a significant chunk of your stakes back in free funds.
Range of funding options, not just cash or card.
Watch races live with sites that offer live streaming.
See full bet history and no chance of losing your bet slip.
When to Bet – Ante-Post or on the Day?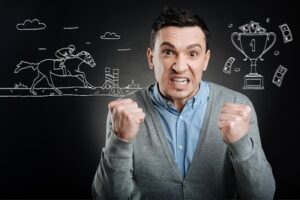 In general betting on horse races on the day offers the most security as non-runner no bet (NRNB) and best odds guarantees (BOG) apply as standard, these benefits are usually not given for ante-post wagers. Entries are also finalised at this point and so there is less chance of you backing a horse that doesn't run anyway.
This isn't however necessarily the case when ante-post betting on the Cheltenham Festival.  Due to the prestige of the event, as the most bet on horse racing meeting in the UK, many leading operators provide additional advance bets benefits not common for other race meetings.
You can now find non-runner no bet, ¼ place odds and even provide best price guarantees for ante-posts bets on all 28 Cheltenham Festival races, from around two months before the meeting.  This therefore removes a lot of the usual risk of early betting, where you could back a horse only for it to not run and lose your stake.
The main benefit of ante-post betting is you can often back horses at good odds before the market has settled down.  If you've noticed a few good runners early in the jump season and you want to back them at Cheltenham, before everyone else does and the price shortens, then ante-post is the way to go.
There are of course also draw-backs still to ante-post betting.  There is a higher chance of your horse not running, therefore if you bet before January, or with an operator without NRNB, then you will lose your stake.  Even if you do get your money back by taking a NRNB offer you will still need to replace your bets for non-runners at a later stage, which can cause hassle if you have a few of them.
You may also find that extra place and better place odds are only offered by bookies on the day so you may need to wait if you want to get the best each-way options.  Ante-post bets will also likely not be valid for other offers such as faller insurance, money back 2nd, win bonuses, etc.
When to Find the Best Odds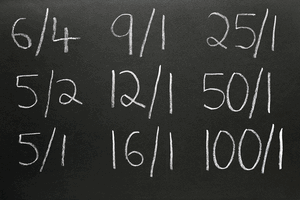 If you only want to back a horse to win, then simply look around for the best odds price at the time you want to place your bet.
Make sure you do this if you can with a bookie that has best odds guaranteed and take the fixed price.  This way if the odds lengthen by the time the race goes off, and the starting price is higher than the fixed price you were given, then you will get the better price.  It can be hard to find BOG ante-post, Bet365 are one of the only ones I have bet with before that do it.
For more unknown and up and coming entrants you will often find better odds ante-post.  The longer the jump season goes on and the closer you get to the race then the more likely the odds are to shorten as serious money starts to be put behind it.  Then again this is not a failure proof strategy, if your horse has a terrible season, injury or doesn't qualify then you could fall short.  The best time to bet ante-post is from mid-January when leading operators launch non-runner no bet, giving you that extra insurance if your horse doesn't run.
If you are betting each-way however there are a few more factors to weigh up in addition to the odds for a win.  See next section.
Getting the Best Each-Way Terms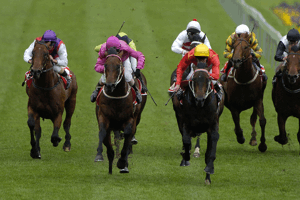 There are two main factors to think about when backing a horse each way.
The place odds and the number of places.  We often don't think about these enough when placing bets, but some careful thought can add serious value to any payouts.
Let's look at an example of a horse priced at different odds with different place terms, all bets £10 each-way:
22/1 with 3 places and 1/5 odds – £284 for a win, £54 for a place, only pays out on top 3.
20/1 with 4 places and 1/5 odds – £260 for a win, £50 for a place, worse than above for a win but better place terms.
20/1 with 3 places and 1/4 odds – £270 for a win, £60 for a place, better win and place payout than above but will only pay out on the top 3.
18/1 with 4 places and 1/4 odds – £245 for a win, £55 for a place, lower win returns than at 20/1 and 22/1 but better for a place than at 1/5 odds.
Looking at those examples you will get the best overall payout for a win is if you back the horse at 22/1 (option 1), but if the horse places only then you would be best off taking the third option, however in both those cases you will not be paid if the horse finishes fourth.
The best option if you want to cover fourth place would be to go for 18/1 (option 4), giving a £55 payout, rather than 20/1 (option 2), giving a £50 payout.  Although you would get less with option 4 if the horse won than with option 2.
Therefore, the option you take is about balancing risk.  There are examples above that optimise the pay out for a win and options that optimise the payout for a place.  Think about what you want to get out of your bet.
If you are backing a horse to place that you think is unlikely to win then optimise your place terms.  If you are backing a horse you think could win but you want insurance to cover you if it places, then optimise for a win payout.
In general, you will get better place terms on the day of the event.  This is the time when bookies really start upping their offers to attract custom.  If a race ante-post was paying 3 places each way then expect to find 4 places, perhaps even 5 for one of the big five races, on the day.  You can also expect to find more ¼ odds for a place offers the closer to the race you bet.
This isn't a reason not to bet ante-post.  After-all if you can back a horse at 20/1 ante post with 3 places at 1/5 odds that may be better than getting the same horse at 10/1 with 4 places and 1/4 odds on the day of the race.
Using Added Value Existing Customer Offers
There are now a lot of long and short term existing customer offers that can add a lot of value if you bet on races regularly. This is especially true at a meeting like the Cheltenham Festival where there are 28 top level races on.
The lower overheads for bookmakers in running a website vs a betting shop is one reason why you get so many more free bet, money back and insurance deals online.  These are not there to con you, they are simply retention deals to ensure your long term custom.  Terms and conditions and eligibility requirements do apply to them all though, so make sure you do read them first, so you know what you are getting and how to get it.
Over Cheltenham these promotions can often be run at cost or even a loss to the betting site.  They do this because they know that at lot of genuine bettors like to wager on Cheltenham, so the thought process is that they will give you high profile offers without making a profit now, in the hope you will like them and choose to place future bets with them in the future.
My advice is therefore certainly do take advantage of these promotions.  Faller insurance, money back second, or even money back if you lose, racing free bets and bonuses, best odds guaranteed, odds boosts and price boosts, enhanced place terms, disqualification offers, lucky bet enhancements and free bet clubs.  If you like to bet on the tote then there are also very high end totepool deals available over the festival.
The only thing to consider is many of these promotions pay returns, either money or added winnings, in free bet or bonus tokens.  This means you can't simply withdraw those winnings – although deals do give actual cash back.
This is still a good way to add value however as those free bets and bonuses, if taken over time, will result, on average, in more cash winnings for the same amount staked.  Generally it is better, if the odds are the same, to go for the bookie with an insurance or extra winning deal rather than not.
It is also a good idea, in my opinion, to have several online betting accounts open, not just to take advantage of the introductory free bets, but also to compare between them for who has the best overall value on a bet by bet basis.
Visit the betting offers section for a comprehensive breakdown of all types of promotion.
Form, Stats, News and Blog Features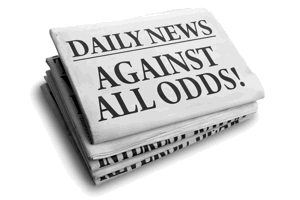 The closer you get to Cheltenham the less unknowns there generally are, the odds generally become more reflective of the real chances of a horse winning a race.
Saying that however horse racing is one of the most variable sports there is in terms of results, with the favourites winning less than a quarter of races on average.
Therefore, whether you are betting well in advance ante-post or ten minutes before the race, information is important.  Many of the better and more established sites, such as William Hill, Ladbrokes, Coral and Betfred all have top end news, statistics, form and results sections for horse racing.
These easily accessible menus could give you an insight or two that you may not have come to without them and are a great way to get extra betting value when betting online.
Live Betting, Cash Out and Live Streaming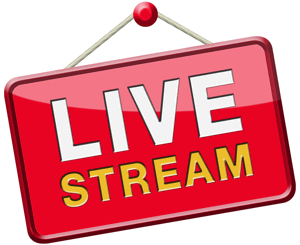 One of the most attractive things about betting online is the speed at which you can bet.  When you walk into a betting shop you need to give yourself a good five minutes before a race starts in case there is a queue at the window.  Online there is no such problem meaning, if you want to, you could leave you bets right up to the last second.
There is even the ability to bet on horses after the race has started.  This may not apply to every race and the amount of time you can bet will depend on the length of the race, the tightness of the pack and any race incidents.  In principle though you could wait to see what happens at the first fence before you even commit.  Only a few top end sites, such as bet365, allow you to do this.
There is no need to turn your back on the action either to bet as pretty much all good horse racing sites these days provide live streaming on all UK and Irish racing at least.  You will need to bet on the race to watch it, although rarely more than £1.
Finally, when betting online you sometimes don't even have to wait until the race is finished to cash out your bet.  Now you will always get a worse payout if cash out is used and it will only be available up to a certain point in the race but used wisely can save some loses.
For example, if you think your horse has gone off too strongly, cash out is offering you 30% of your winnings. You take it and the horse tires and drops back then you've made a good decision, if it however does go on to win you could have won more.  At the very least it gives you more power and adds a fun new tactical and strategic dimension to betting.
Cash out can also be used before a race is even run to make a profit.  If, let's say, you back some horse ante-post three months before the Festival and by race day the odds have gone down from 25/1 to 10/1.  It is possible that you may be able to settle the bet for a profit without having the risk of losing everything in a race.
How To Bet
For comprehensive guides and articles on how to bet see our betting guides, including detailed information on bet types, how odds work, gambling law, rule 4, and much much more.
Cheltenham Racecourse Guide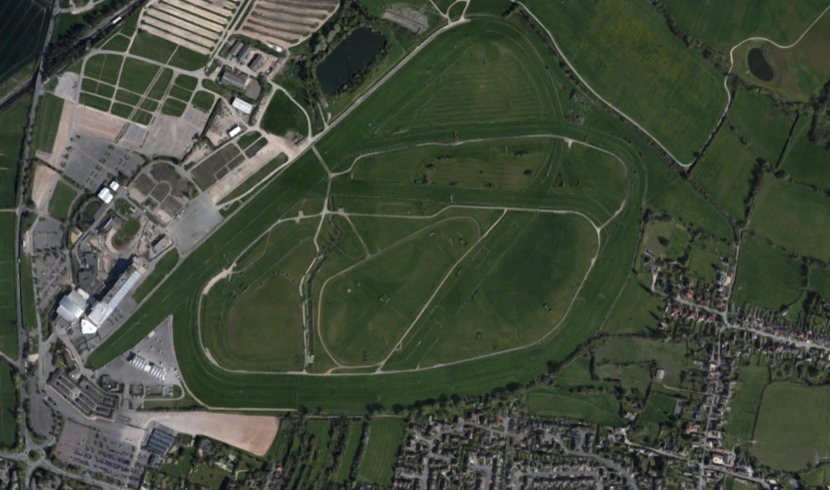 Now that you know all about the history of the Cheltenham Festival, you might want to learn a little bit more about the location where that history was made.
Further on in the guide we'll tell you about each of the different races in detail, but you'll care less about which horse has won the Festival Trophy the most times if you're buying tickets for Ladies Day and wondering which stand to sit in!
Areas Of The Racecourse
Where about on the course you'll want to get your tickets will depend in no small part on which of the day's racing you'll be going to see. Days One and Two see most races run on the Old Course, whilst Days Three and Four make the move over to the New Course.
The Old Course is one mile and four furlongs in length, with a run-in of three-hundred and fifty yards. It's an oval shape and boasts six hurdles and nine fences. The New Course is also oval but is one mile five furlongs in length, with a two-hundred and twenty yard run-in. They're both left-hand tracks, with the New Course having six hurdles and thirteen fences.
The Enclosures
Again, the size and shape of the two racing tracks is interesting knowledge to have, especially when it comes to placing your bets, but it's not all that important when you're looking to buy your tickets. Of far more importance is where in the racecourse you'll want to be located at any given moment.
There are three main enclosures that you'll be able to choose from, so here's a little bit of information on each:
Club Enclosure – Without question, the Club Enclosure is where you'll find the best seats in the house. You can get onto the grandstand's viewing steps and lawn to catch a bit of the action, for example, or have a look at the horse's before the race in the Paddock. Alternatively you can get a slice of the action by heading to the Winner's Enclosure after the race is won to see how the horse is doing after its exertions or get a sense of whether the jockey is in the mood to head straight back out and win again.
Tattersalls – If Club is where the best views can be gained from then Tattersalls is where the action happens. You'll be able to use the Tattersalls grandstand, for starters, and you'll also get access to some of the same areas that Club tickets grants you. That includes both the Paddock viewing area and the Winner's Enclosure. You'll also be able to head into The Centaur and the racecourse's Hall of Fame, meaning you'll be able to see photographs and memorabilia from previous iterations of the Cheltenham Festival.
Best Mate – Named after the horse that won back-to-back Gold Cups in 2002, 2003 and 2004, the Best Mate enclosure is directly opposite the racecourse's main grandstand. That means that it offers similarly excellent views, just without the massive price tag. It was only opened in 2004, so it's one of the most modern areas of the entire racecourse. The big difference between this area and either of the other two is that your tickets here won't include access to the Parade Ring.
Hospitality
In terms of hospitality, the options available to you at Cheltenham Racecourse rival almost any major sporting event in the world. That includes private boxes, with the option to go for both course facing and non-course facing choices. There are also Long Run boxes, stretching alongside part of the course and giving you a top-notch view of everything that takes place.
If you really want to impress clients or friends then opt for the Parade Ring viewing boxes that, as the name suggests, overlook the Paddock and Parade Ring. There are many other options bedsides, but these give you a bit of an idea of the sort of thing you can expect from your day if you opt for a hospitality package.
Cheltenham Courses and Fences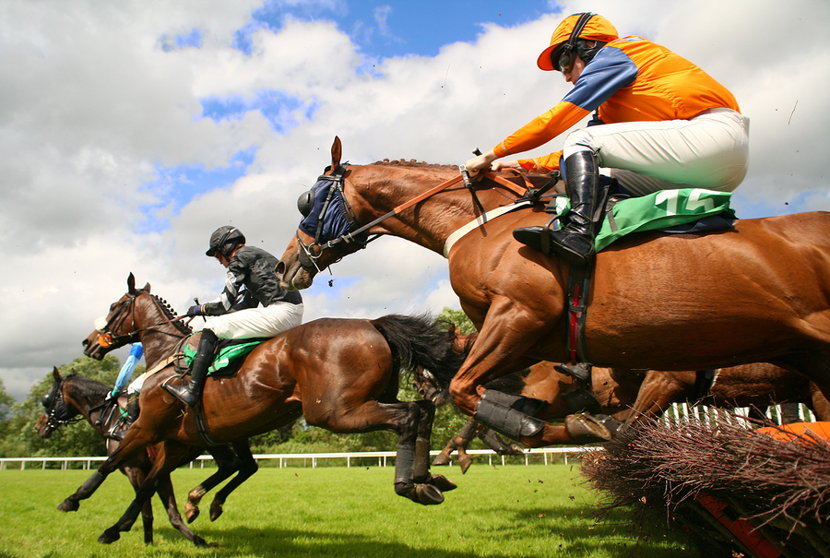 If you've been paying attention then you'll have noticed that we've made several references to the Cheltenham Festival being an important part of the jump racing calendar. As a consequence, you'll also have come to the conclusion that the racecourse must indeed boast a number of fences.
In truth, these don't have the same personality or place in racing folklore as those at Aintree for the Grand National. Nevertheless, there's a little bit of information available about some of the fences that you'll want to bear in mind.
Old Course
Fence 3 – This is arguably the toughest fence on the course, thanks to the water jump that makes life tricky for horses as they head towards it.
Fence 4 – Boasting an open ditch, Fence 4 ensures that any horses that negotiated the third easily enough will immediately be put under pressure to keep performing.
Fence 6 – After a brief respite at the fifth, there's another open ditch to cope with at the sixth.
New Course
Fence 2 – Much as with the Old Course, the second fence on the New Course boasts a water jump that horses will require great timing and stride to make it over without issue.
Fence 3 – The third on the New Course is an open ditch, keeping the pressure on competitors to make it over without issue. No easy task when you've barely recovered from the water jump.
Fence 5 – A slight rest on the fourth is probably doing little more than luring horses into a false sense of security. The fifth puts another open ditch in their path, asking them to jump high and long to get over it.
Cross Country Course
All of the talk so far has been about the Old Course and the New Course for the National Hunt races, but Cheltenham Racecourse also boasts a Cross Country Course. Built inside the other two tracks, it's constructed in a figure of eight. The idea here is that the course is reflective of the the sort of environment that horses and jockeys will have encountered back during the days of steeple to steeple chasing. For that reason you'll find all sorts of dips, banks, fences and hedges.
Because it's been designed to fit into quite a tight space, the course tends to have a number of twists and turns within it that mean that horses that have run it before tend to do better than those that haven't. The final three furlongs take it onto the Old Course, meaning that spectators in the grandstands can watch the important part of the action.
Why Do We Love Betting On The Cheltenham Festival?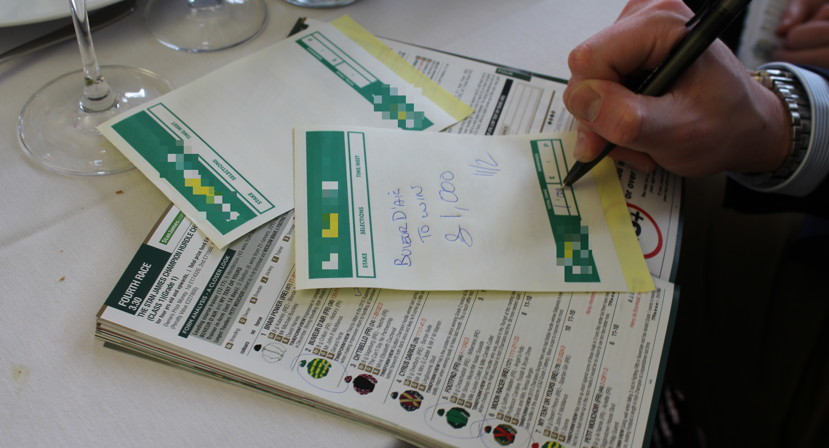 It's difficult to talk about the Cheltenham Festival without referencing the Grand National, mainly because that and the Gold Cup are two of the biggest and best jump races in the entire world. One of the main reasons that people love the National is that it's so unpredictable, given the huge number of horses that enter the race every year and the difficulty of the course.
One of the key reasons the Cheltenham Festival appeals to horse racing lovers so much, as we'll explain in more detail as this piece goes on, is that it's not just about one race. Every single day of the Cheltenham meeting features a race that is prestigious in its own right, with its own share of history and stories that punters pass down from one generation to the next. The Grand National is a superb race, but the Cheltenham Festival is a week of superb races.
Take the Queen Mother Champion Chase, for example. Ran for the first time in 1959, it was dedicated to the Queen Mother in 1980 when she celebrated her 80th birthday as she'd long been a supporter of National Hunt racing. Or there's the Champion Bumper, which is run on the same day of the Festival as the Queen Mother Champion Chase. It was only formed in 1992 as the Festival Bumper, but almost immediately became something of a classic.
Perhaps that's in part because it's the most important flat race in the National Hunt calendar. Regardless, of the reason, those are just two examples of how you'll find a race with a thrilling story and an interesting history wherever you look during the week of the Festival.
It's also a week of racing that gives bettors heroes to fall in love with. As an example, of the fourteen meetings that took place between 2004 and 2017, eleven of them boasted one man as the Festival's most successful jockey. That man was Ruby Walsh, the son of a former amateur jockey. Born in County Kildare in Ireland, Walsh has been on the back of more than two-thousand winning horses and ended the 2017 Festival as its most successful competitor thanks to his fifty-six winners by that point.
Walsh won 3 more races in 2018 before retiring, ending on a total of 59 Cheltenham Festival wins. Only two of those fifty-nine wins to date have come in the Gold Cup, showing how even the most successful and experienced of jockeys can still struggle in the biggest race of the week. Whilst he might be the standout jockey, it's rather more competitive in the world of trainers and that is something else that punters find thrilling about the Festival.
The Cheltenham Festival is the first genuinely important jump racing meeting of the calendar year, which is another thing that gives it a special place in the heart of racing lovers. There's something so much more thrilling about jump racing when compared to flat racing, with both horses and jockeys literally risking their lives to compete in a way that isn't quite the same in the latter form of competition.
Punters spend months waiting for the jump racing season to get back underway, which probably explains the phenomenon known as the 'Cheltenham Roar'. This is the release of frustration that comes with being made to wait, combined with the feeling of unadulterated excitement, that forms itself into a cheer at the beginning of the first race of the Festival that can be heard for miles around.
As you may have gathered, there is no one reason why Cheltenham is loved so much by racegoers. It is a combination of all of the above that makes it such a thrilling time of year in the National Hunt calendar and earns it its reputation as the meeting that racing fans love more than any other. It doesn't hurt that this is a week when bettors regularly take bookmakers for a ride, of course.
In 2016 bookies lost around £60 million thanks to race favourites crossing the winning line in a number of the big races. In fact, bookmakers were losing so regularly over the week of the Festival that the meeting in 2017 saw them 'fall back in love with it' because they actually picked up a decent number of victories. It was hailed as their 'best week ever', largely on the basis of how poorly bookies had done of the previous few years. That's something that will always and forever appeal to punters, of course
History Of The Cheltenham Festival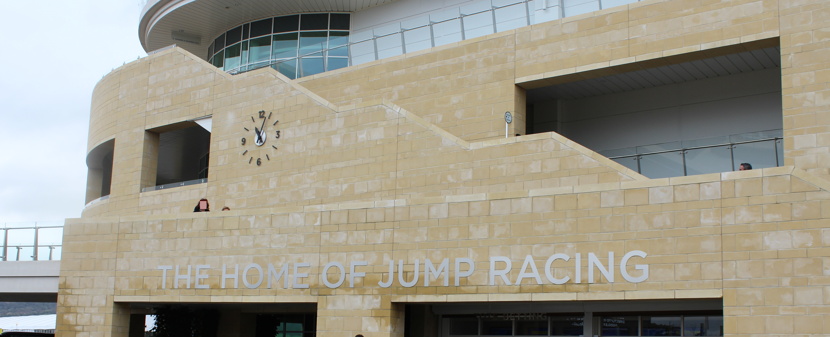 Unlike plenty of other race meetings, racing at Cheltenham actually had a bit of a slow and ponderous beginning. It took a while for the spa town to truly take racing to heart, with the first race ever run in Cheltenham taking place in 1815 but being so unsuccessful that no more racing took place for three years after it.
That first race took place in the Nottingham Hill area of the town, so when racing eventually returned in 1818 it was decided to try it somewhere else to see if that would make any difference to the sport's success. Five races took place in the Cleeve Hill area on the 25th of August 1818, gaining enough attention and admiration to persuade organisers to try again the following year.
For the 1819 racing a decision was made to lay a proper track for the horses to run around and a grandstand for the racegoers to sit in. Organisers also chose to make it last a little bit longer, stretching out the racing to cover three days rather than just the one. This was also the year that the Gold Cup was ran for the first time, seeing the inauguration of a race that would go on to be considered as one of the most important in the world for jump racing.
It did the trick too, with the racing doing so well that more than 50,000 began to turn up to watch over the following decade or more. Sadly that number of people will never go unnoticed to criminals. Soon the likes of prostitutes, pickpockets and other undesirables began to arrive with the rest of the crowds and Cheltenham became a hotbed for criminal activity.
In and of itself, of course, criminals turning up with crowds of other people and doing what criminals do isn't much of a story. The reason it matters in the story of the Cheltenham Festival is that it caught the attention of Reverend Francis Close. Close was the Anglican Rector for Cheltenham and, despite being a man of God, decided to use his position to persuade his parishioners to disrupt the Festival by any means necessary.
In 1829 they threw bottles and other things at the horses and jockeys that were racing over the week, then the following year he instigated a move that would see the grandstand built for racegoers burnt to the ground before racing had begun. As a result, the 1831 meeting was moved to another part of Cheltenham called Prestbury Park.
Prestbury Park might have been far enough away from Reverend Francis Close to stop his protests, but the turf there wasn't as good for racing as at Cleeve Hill. Racegoers began to lose their enthusiasm and it was feared that the move might kill racing in the region off altogether. In 1835 the races returned to Cleeve Hill, but a situation away from the racecourse had taken its toll on society.
The country had entered into an economic depression and racing as a pastime simply fell out of favour. An 1840 re-brand of the racing under the title of 'County of Gloucester Races on Cleeve Hill Course' failed to change that fact, so by 1843 there was no flat racing of any kind taking place in the area. Organisers of racing never fully gave up, attempting to revive the sport throughout the 1850s, but it was no use.
As well as the economic depression, another part of the reason that punters started to move away from Cheltenham's racing was the introduction and subsequent popularity of the steeplechase. The 1834 running of the Grand Annual Steeplechase in Andoversford, a town close to Cheltenham, had proven itself to be immensely popular with race lovers. It couldn't stay in Andoversford, however, so it began to move from location to location and ended up in Prestbury Park from 1847 until 1853.
Even this exciting race couldn't keep people engaged in the sport, however, and over the following three decades the popularity of horse racing continued to dwindle. It seemed as though the Gloucestershire spa town's relationship with the Sport of Kings was to be lost forever.
The Beginnings of The Festival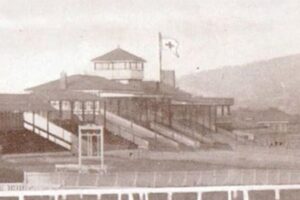 The history of the Cheltenham Festival can be almost entirely put down to the work of one man – Mr W.A Baring Bingham. The racing enthusiast had been championing the sport for a number of years when he decided to purchase Prestbury Park in 1881, with the aim of bringing horse racing back to Cheltenham. He initially used the grounds that he'd bought as a stud farm, but by 1898 he'd decided that the time was right to host racing on the turf once again.
Over the following four years he developed his idea, eventually leading to the 1902 National Hunt Festival. This was a meeting of Baring Bingham's own doing, lasting for two days and being successful enough for him to keep it up over the following few years.
It was an event in 1904 that truly tipped the balance for the success of racing in Cheltenham. The National Hunt Meeting, which had first been held at Market Harborough back in 1860, was an event that changed location quite regularly. As Prestbury Park had been established as a decent track by the start of the 1900s, it was chosen as the location for the National Hunt Meeting in 1904. It was so successful that it was held there again the following year, with that meeting also being a runaway success.
The event continued to move around over the next few years, but none of the courses it went to enjoyed quite the success that Cheltenham had. It was therefore decided in 1911 that the meeting would make Prestbury Park its permanent home, being held in March instead of April for the foreseeable future.
Baring Bingham was the reason that racing returned to the Gloucestershire town in the first place, but it was a man named Frederick Cathcart who helped develop Cheltenham into the meeting that it is today. Messrs Pratt & Co was a company that was tasked with the management of a number of racecourses around the United Kingdom, which included the one at Prestbury Park.
Frederick Cathcart was a part of that company and he realised that there was scope to make one of the courses as successful for jump racing as Newmarket had been for flat racing. He began to get involved more closely with the Cheltenham racecourse and in 1923 he helped to expand the meeting from two days to three. The following year he brought back a race that has first been run back in 1819, the Gold Cup. He figured that it would be more interesting for racegoers if it was longer, so it was expanded to three miles.
Golden Miller And The Development Of The Cheltenham Festival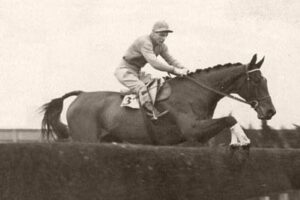 The comparisons between the Grand National and the Cheltenham Festival don't just revolve around the incredible steeplechases that take place at both meetings. Just as the National had Red Rum helping to popularise it, so too did the Festival have a horse that captured the public's imagination.
That horse was called Golden Miller and it was popular for one reason – it kept winning. From 1932 to 1936 no horse could get close to the thoroughbred as it went on to win the Gold Cup five times consecutively. In 1934 he also made history when he became the only horse to win both the Gold Cup and the National in the same year.
One of the horses that subsequently came close to doing something similar was Cottage Rake, winning the Gold Cup for three years in a row from 1948 until 1950. It was the first horse to win the race after having been trained in Ireland, with race lovers from the Emerald Isle having enjoyed a remarkable relationship with the Cheltenham Festival ever since. That helped to revive a slight flagging degree of interest in the spa town's connection to the sport, though not as much as some of the things that happened in the 1960s.
A man named Johnny Henderson and a group of his friends joined forces as the Racecourse Holdings Trust and bought the course at Cheltenham. They then invested money improving the facilities on the racecourse, such as rebuilding the grandstand that had stood there since it was built in 1911.
The investment was enough to capture the imagination of bosses at BBC sport, who had been thinking that their outside broadcasts needed something to re-engage their viewers. They figured that coverage of horse racing would do the job and their timing couldn't have been any better. A horse was about to come onto the scene that would do for Cheltenham in the 1960s what Golden Miller had done in the 1930s, by being incredibly successful.
That horse was Arkle and during his career he ran in thirty-four races and won twenty-seven of them. That was despite the fact that he was carrying an extra twelve stone in weight for twenty-three of those races. He won the Gold Cup for the first time in 1964, repeating the feat in 1965 and 1966. He had a Timeform rating of 212, something that no horse since has managed.
The Move Into The Modern Day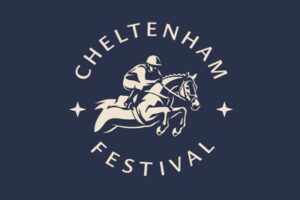 Part of any race meeting's survival is based, above almost everything else, on engaging with the public. It's why horses like Red Rum, Golden Miller and Arkle live so long in the memory, because the achieve seemingly impossible things. That's why Dawn Run's ability to win both the Champion Hurdle and the Gold Cup in the 1980s kept the Cheltenham Festival in the public eye. It's why Desert Orchid's 1989 win is still talked about today, because the conditions were so treacherous that it's a marvel any horse was able to complete the race.
Part of why punters love this meeting so much is that every new generation has their own stories to tell. Istabraq gave horse racing lovers in the 1990s back-to-back Champion Hurdle wins for three years running, for example. Likewise Best Mate winning three Gold Cups on the trot from 2002 until 2004 remains a talking point.
In 2005 the Cheltenham Festival made the move to become a four day meeting, such was the popularity of the event. With six races every day, it wasn't easy to ensure that the quality remained in place. Festival organisers worked hard to ensure that there was no drop off in any of the races, aware as they were that the entire jump racing season depending on its success.
With gate receipts of more than £7 million over the course of the week and about a quarter of a million people coming to Cheltenham Racecourse for the Festival, it is one of the biggest money spinning events in the entire United Kingdom. The racecourse boasts two world-class tracks in the Old Course and the New Course, ensuring that different events can be hosted there with no loss of excitement or ability to test the competitors.
Attendees can arrive on any of the days of the Festival and be able to pay for a ticket, with the only exception to that being Gold Cup Friday. That's because the racecourse continues to develop to cope with demand, even to the extent that extra facilities are in place on the final day of the Festival to ensure that nearly seventy thousand people can watch the racing.
The development of the course isn't free, of course, so it's no surprise to learn that it has coincided with the increase in prize money available to the competitors. In 2017 more than four million pounds was put into the numerous prize pots. From its humble beginnings as a site where horse racing didn't catch much interest, Cheltenham has developed to become one of the most important racecourses in the sport.
Cheltenham Festival Statistics, Trivia & Facts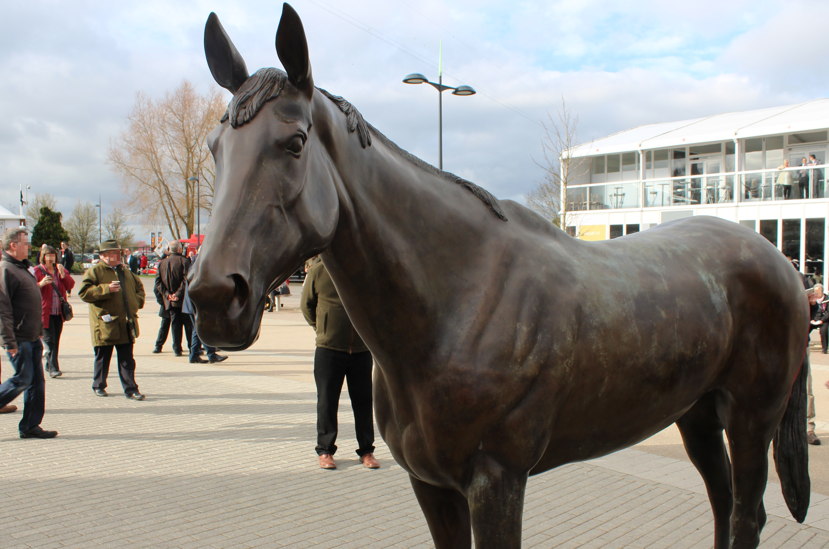 There's something magical about the Cheltenham Festival, with every day having its own stories and moments of interest. Here are some of the various statistics and facts that we think you might be interested in:
Approximately 200,000 pints of Guinness are drank over the course of Festival Week
Don't like Guinness? Around 120,000 bottles of wine are consumed during the Festival too
1924 was the year the Gold Cup as we know it today was first ran, containing jumps for the first time
From 1932 to 1936 Golden Miller won back-to-back Gold Cups, setting an unbeaten record
In 1934 Golden Miller set another record, becoming the first horse to win the Grand National and Gold Cup in the same year
In 1978 snow caused the Gold Cup to be moved from March to April for the first time in its history
Norton's Coin win as a 100/1 shot in 1990 makes it the longest odds horse ever to win the Gold Cup
Snow might have caused problems in 1978, but that's as nothing compared to the abandonment of the Festival due to foot and mouth disease in 2001. The first time it had ever been cancelled
The extension of the Festival to be a four day meeting occurred in 2005, with numerous races added to the card to fill in the extra time
In 2008 high winds cancelled Day Two of the Festival, meaning the races had to be added to the cards of Thursday and Friday
Only one horse has ever regained the trophy after not winning it the following year  Kauto Star in 2009, having first won it in 2007
The top jockey at the Festival at the time of writing is Ruby Walsh, having won 59 times before retiring due to injury
Walsh is also the jockey with the most wins over one Festival – seven (he did it twice, in 2009 and 2016)
Willie Mullins is the most successful trainer of horses at the Festival with 94 wins to date
Mullins, like Walsh, also holds the record for most wins in one Festival with eight
Rachael Blackmore won the Champion Hurdle in 2021 to become the first female jockey to win a Championship race
Rachael Blackmore also won the Champion Hurdle in 2022 but went one better by winning the Gold Cup too, the first woman to do so.
Henry de Bromhead became the first trainer to win the Champion Hurdle, Champion Chase and Gold Cup in a single meeting in 2021.
Willie Mullins won the Champion Chase in 2022 to complete the set of winning all four Championship races.
About Cheltenham Spa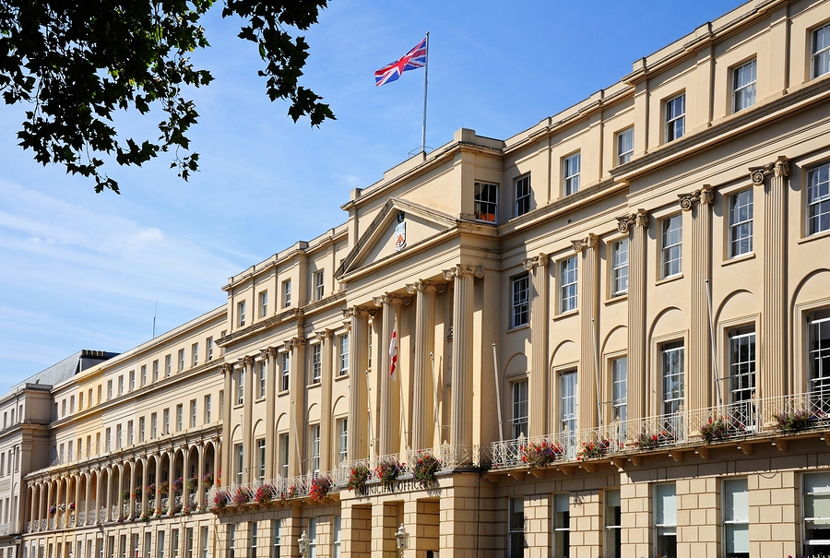 The Latin motto of Cheltenham Spa is 'Salubritas et Eruditio' For those that don't count Latin amongst the languages you can speak, that translates as 'Health and Education'. That is likely to be in no small part down to the likes of Cheltenham Ladies' College, which was first established back in 1853.
As with most spa towns, the restorative effects of the local waters have long been praised by those that suffered illnesses and ailments in the past. Author Charles Lutwidge Dodgson, better known as Lewis Carroll, was one such visitor to the region. Indeed, you can visit the house in Cudnall Street that contains the mirror that's believed to have been the inspiration for his 1871 novel Through the Looking-Glass, and What Alice Found There.
The horse racing meeting isn't the only festival that Cheltenham is known for. At various times of the year you could turn up at the Gloucestershire town to visit a much-loved and well-respected Literature Festival, for example, or for the Cheltenham Jazz Festival.
The Cheltenham Science Festival is also one of the most exciting times of the year for those that enjoy scientific discovery. Perhaps most popular of all, for understandable reasons, is the Food & Drink Festival that's held in the town every June. Sufficed to say, if you've got an interest in anything other than the Sport of Kings then you'll still be delighted by a visit to Cheltenham at the right time of year!
It's not just cultural and sporting events that you'll encounter in Cheltenham, of course. Government Communications Headquarters, which is better known as GCHQ, is located in one of the town's suburbs. This is where most of the country's electronic communications and, for want of a better word, spying is done.
Don't immediately assume that the weird looking people in dark suits and sunglasses looking furtively around the place are definitely in fancy dress… Sitting on the edge of the Cotswolds, Cheltenham is in a beautiful part of the country so you'll want to do your best to sample as of the local atmosphere as you can during your stay.
How To Get To Cheltenham Racecourse
Knowing about all of the races and the history of the formation of the Festival might well have made you rather determined to get yourself some tickets for the next Cheltenham Festival. If that's the case then you'll need to know how to get there, so here's our advice:
Driving
Those of you in a car will be looking for the M5. That's the best motorway for getting yourself well on the way to Cheltenham itself, with the A4019 the route from there that will take you to the course proper.
When it comes to parking there are plenty of different areas, with the key thing to bear in mind being that you'll need to have pre-booked yourself a space. That's if you want the official parking space, of course, with plenty of unofficial options also available.
By Train
Approximately 70,000 people turn up to watch racing at Cheltenham during Festival Week, so don't be surprised if the trains are ridiculously busy. Cheltenham as a town has its own train station, but you'll probably be wanting to head towards Cheltenham Racecourse Station as it's only ten minutes walk away from the entrance of the location it's named after.
If you're a fan of really making an entrance then head to Toddington Railway Station – you'll be able to get a classic steam train from there to behind the grandstand on specific Festival days.
By Bus
There are a good number of bus stations close the Cheltenham Racecourse, serviced by an impressive number of routes. Which bus you'll want to get will depend entirely on where you're coming from, but if you find yourself on any of bus numbers 578, 608, D, E, 99, HC4, N and 94U then you're not going too far wrong.
By Air
The town of Cheltenham isn't serviced by its own airport, despite the major international interest in the racing that takes place there. It's not just the Irish that love the Festival you know! Fortunately, both Bristol and Birmingham have airports that you can fly into before making your onward journey to the spa town.
If you're flying into Bristol then you'll get a bus from the airport to Bristol Temple Meads, which will take about half an hour to complete its journey. After that it's a forty minute ride on the train to Cheltenham Spa Station.
If you're heading to Birmingham, however, then there's no need to get a bus at all. There's a train station at Birmingham International Airport from where you can get a train directly to Birmingham New Street. The onward journey to Cheltenham Spa is then easy enough, with the entire journey likely to take somewhere in the region of an hour and a quarter.