A hole in one is the best result a golfer can hope for, but it is incredibly difficult to achieve what with courses being so long and varied, having weather to contend with, etc.
That said, they aren't exactly a rare occurrence.
There are a lot of professional golfers, and they play an awful lot of golf, so it stands to reason that holes in one will occur with so many shots being played by so many skilled golfers.
If we take the average golfer and look at how often they play on an annual basis; considering pro-am, practice rounds, and tournament play, they will play between 20,000 and 25,000 holes each year.
That's an awful lot of opportunity for a hole in one to occur, and of course, the better the player the greater the chances of a hole in one happening.
If you have ever been surprised by the shortish odds on broader hole in one betting markets (i.e non-player-specific markets) then this should explain it.
We aren't considering amateur players here, even really good ones, because there's no official record of their results, so everything below will only apply to the professional game unless stated otherwise.
What are the Odds of Getting a Hole in One?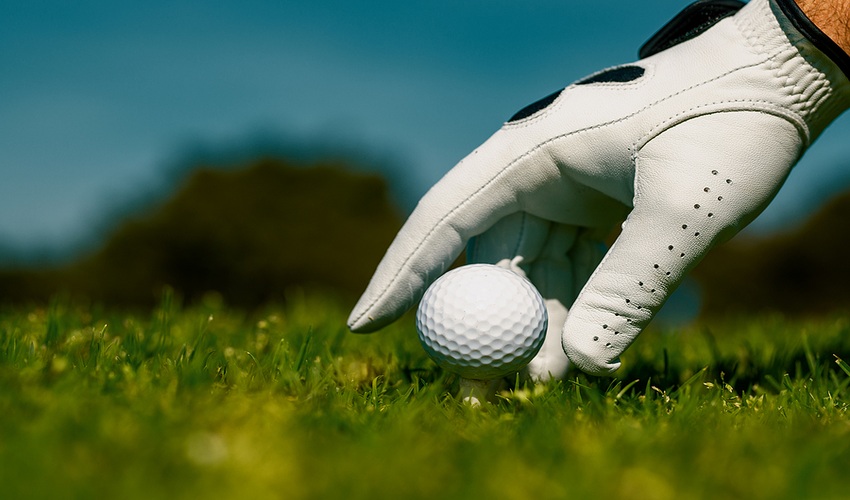 It's not really possible to give a single 1 in x chance here, because it depends on the hole being played and the person holding the golf club.
Studies have been done though, by mathematician Francis Scheid on behalf Golf Digest and National Hole in One which provides hole in one insurance for tournaments would you believe it.
Francis studied the frequency of aces being struck at par 3 holes. It has been done in more difficult circumstances but par 3s are most common.
He then looked at the difference between professionals and amateurs to draw up a comparison:
| Player Status | Odds of Ace |
| --- | --- |
| Beginner | 12,500/1 |
| Low Handicapper | 5,000/1 |
| Professional | 2,500/1 |
So at a professional event, such as a tour, we can actually drill down to find the statistical likelihood of a hole in one occurring at some point during that tour.
If we look at a 4 day tour with 144 players taking part, we can work out the chances of a player achieving a hole in one at some point during that tour.
2,500 ÷ 144 = 17.37
37 ÷ 4 = 4.34
So there is around a 1 in 4.5 chance of a hole in one occurring on any day during a 4 day tour in which 144 professional players are taking part.
But with 4 days of golf for the ace to happen within, it boils down to around 1.1, or more or less evens.
So the odds of a single player getting a hole in one might be incredibly high, but the odds of one being seen at some point by any player are much much lower.
Most Remarkable Holes in one in Golf History
A hole in one, as we have seen, is not exactly uncommon.
Two players in particular, Robert Allenby and Hal Sutton, have done it 10 times each on PGA tours alone, with at least 35 players getting an ace 5 times or more.
As of 2023, over 950 professional players have 'holed out', many of them more than once, and some seasons are especially bountiful, with 1994 topping the lot at 44 holes in one that season.
They are all an incredible achievement, probably up there amongst career highlights for many, but some holes in one are a cut above the rest.
These are the occasions we will cover below, whether they be logic defying or simply incredible shots, these are the aces that will be remembered the longest.
Tiger Woods – 1998 WM Phoenix Open
Let's get this one out of the way.
Possibly the most famous hole in one of all time was Tiger's ace at the WM Phoenix Open, which sailed through the air, dropping right next to the hole, then bounced a few times into it. It was beautiful.
Perhaps just as beautiful was the reaction from the crowd, who absolutely lost their minds. They were already excited because Woods' opponent, Omar Uresti, had just hit one within a few yards of the hole and narrowly missed out on a hole in one of his own.
Legend has it that the noise from the crowd could be felt (not heard, felt) in the club house 600 yards away.
Martin Kaymer – 2012 Masters Practice
It's a shame this happened during practice, but it's incredible that it happened at all.
Kaymer was playing over the water hazard, and managed to skip the ball across the water as though he was skimming a stone.
Not only did the ball travel over the water like Jesus of Nazareth, but it then rolled past the hole up the green, before coming back down and dropping straight into the hole.
Two incredible feats in one.
Vijay Singh – 2009 Masters
Similarly to Martin Kaymer's effort above, Vijay Singh managed to skim the ball five times over the water hazard before it hit the green and curled around for the ace.
The great thing about watching this back is the reaction of the other players, who all seemed absolutely delighted for Vijay.
Perhaps it's because he always put in the effort during practice, so he deserved it.
Fuzzy Zoeller – 2006 Allianz Championship
This is a real 'you have to see it to believe it' situation, but the video is available online if you don't believe us.
Fuzzy's shot landed right on the edge of the green, coming to a stop for a good 5 seconds, at which point everyone was ready to move on.
Then, the ball incredibly began to move again, rolling its way towards to hole and finally dropping in to the amazement of everyone, even Fuzzy himself – although that didn't stop him raising his arms in celebration as though he had planned it to happen.
James Kingston – 2002 Dunhill Championship
Most people would try and hit the ball past a tree. Not James Kingston.
He can't possibly have planned for this, but he hit the ball at the tree, and it rebounded perfectly in line with the hole to complete one of the most astonishing holes in one we have ever seen.
It was either a terrible shot that got very lucky, or a bold and brass shot that luckily worked out, but either way a lot of luck was involved. That doesn't stop it being amazing though.
Andrew Magee – 2001 Phoenix Open
This one makes the list because Andrew Magee is the only player to have holed out on a par 4 in PGA tour history.
Very few others have done it elsewhere, but none on a PGA tour.
Fuelled by anger and adrenaline after underperforming slightly, Magee hit the ball with enough force to cover the 332 yards required, even hitting the putter of his competitor who was lining up for a 8 yard put.
He has a plaque on the wall at the course in honour of his achievement that day.
Has Anyone Ever got a Par 5 Hole in One?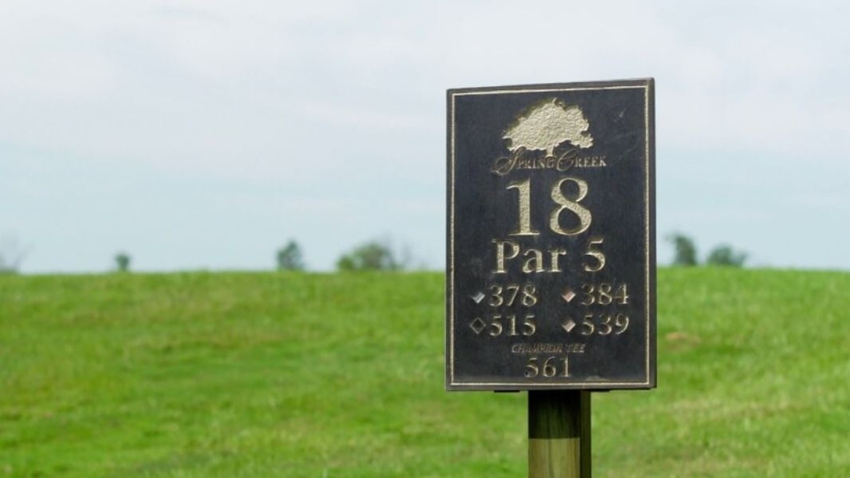 This has never been done in the professional game, but there are a few recorded instances of par 5 holes in one by experienced amateurs.
| Year | Name | Location | Hole | Distance |
| --- | --- | --- | --- | --- |
| 1973 | Dick Hogan | Piedmont Crescent, North Carolina | 8th | 456 yards |
| 1962 | Larry Bruce | Hope CC, Arkansas | 5th | 480 yards |
| 2004 | Shaun Lynch | Teign Valley, Devon | 17th | 496 yards |
| 2007 | Jack Bartlett | Royal Wentworth Falls, New Suth Wales | 17th | 511 yards |
| 2002 | Mike Crean | Green Valley Ranch, Denver | 9th | 517 yards |
An incredible addition to the table above, is the fact that Sean Lynch was using a 3 iron when he got his hole in one!
Furthermore, Dick Hogan's hole in one isn't 100% confirmed. There was construction work going on close to the hole and Dick couldn't actually see it from where he hit the ball, he just found it in the hole when he got there.
He has never known whether a cheeky construction worker gave him a helping hand or whether he did it all on his own.
The Hole in One Gang
As a slightly off beat ending to this article, let us tell you about The Hole in One Gang.
No, it's not a group of elite golfers who are known for sinking a ball in a single swing, it's actually a group of elite bettors who managed to beat to bookies by taking advantage of long odds on the probability of holes in one occurring.
The 'gang' was actually made up of just 2 people; John Carter, a former betting shop manager, and an on-course bookie's clerk named Paul Simons.
They obviously had good industry knowledge from their careers, but they went on to do a lot of further research, and this was in 1991 before the days of Google, so it took real effort.
After studying some statistics at the British Newspaper Library, they discovered that big bookies had famously shot themselves in the foot by overpricing hole in one odds.
Some big fails included:
Ladbrokes taking £800 and having to pay out £8,000 – 1979
Ladbrokes taking £1,000 and having to pay out £40,000 – 1979
Coral taking £300 and having to pay out £10,000 – 1984
This meant that the heavy hitters would have learned from their mistakes and probably wouldn't offer odds that were worth taking, but back in 1991 there were an awful lot more independent bookmakers, and they were worth a shot.
With the data they had, John and Paul worked out that the odds of a hole in one occurring at most tour events was around 1/1, so all they needed were odds better than that. The higher the better.
They picked 5 events in which the data showed a hole in one was the most likely:
The British Open
The European Open
The US Open
The Volvo PGA
The Benson and Hedges International (tobacco brands could still sponsor sporting events back then)
Next, they collated the address of every independent bookmaker in the country using the good old Yellow Pages, and drew up a tour schedule of sorts, allowing them to visit all of those bookmakers in the quickest time possible.
They visited 2,000 independent bookmakers over a period of around 3 months, not knowing whether any of them would take their bets at the sort of odds they needed, but they shouldn't have worried.
Plenty of bookies took the bait.
Winning Over £500,000
The two friends knew that while some bookmakers would not want to offer multiples but would accept singles, and vice versa, so they were prepared for this.
They would have to adapt from one bookie to another and take whatever bets they could get at the right odds, which meant they ended up with a vast array of bet types from singles, doubles, triples and even a few super yankees.
They got odds as short as 7/4 on a 5 fold acca, and as long as 100/1 on five £50 win singles. They ended up with bets as varied as a £200 single at 66/1 and a £10 super yankee on all 5 events at 3/1 each.
They had to balance all of this with each shop's maximum payout, which was usually £25,000, so there was no point betting more than was necessary to hit those limits.
As you can probably tell, keeping track of all of this was a logistical and administrative nightmare. Around 1 in 10 bookies were prepared to take their business, so that's 200 bookmakers taking who knows how many bets, all of which needed to be logged and kept safe.
Still, they worked out that, due to the high-priced singles, even if just one of them came in they would have covered their costs.
One did come in, when during the first event, Jay Townsend struck a hole in one on the 11th at St Mellion. From this point on, they were safe.
Over the next few months holes in one occurred in every one of their chosen events, and the bookmakers were now aware of what they had done – some were even refusing to pay out at anything other than what they now considered to be 'fair odds' of 6/4 or 7/4. They claimed they had been conned.
No one else seemed to agree though, with The Sun newspaper back John and Paul, and the National Association of Bookmakers even having to open up a support phone line for bookies who had been affected.
The hole in one gang managed to claim over £500,000 (£1.3 million today) without too much of an issue, but there were some bookmakers who refused, with one even abandoning his business and running away because he couldn't afford to pay out.
John and Paul fought for their winnings, even objecting to those bookies who hadn't paid having their licenses renewed – it was a matter of principal as much as anything. They ended up short around £85,000, but nevertheless they were now wealthy men, and they had really spanked the bookies.
They even wrote a book about the whole thing and became gambling legends in the process.