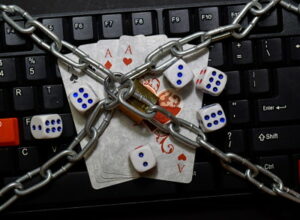 Gambling has been a part of human culture for centuries, offering entertainment and the potential for financial gain. However, the legality of gambling varies greatly across different countries and jurisdictions worldwide.
How the gambling industry is regulated depends entirely on the various regions in which it takes place, with the reasons behind the different approaches taken by governments and authorities depending on countless factors such as cultural and societal. In fact, there is a piece about the different societal and cultural approaches to gambling that you can read elsewhere on this site, given its importance in approaches from various countries.
When it comes to how gambling is viewed around the world, there are numerous different things that play a part in the perception of it as an activity. There is the historical context of gambling, including the manner in which religious and moral approaches have been taken to it.
There is also the decision for some countries to ban gambling altogether, whilst other countries take a much more relaxed approach. There are some locations in which the state boasts a monopoly over gambling, but in others the state simply licences private companies to offer gambling. There are also different forms of it, with some countries legalising some gambling but not others.
Gambling's Historical Context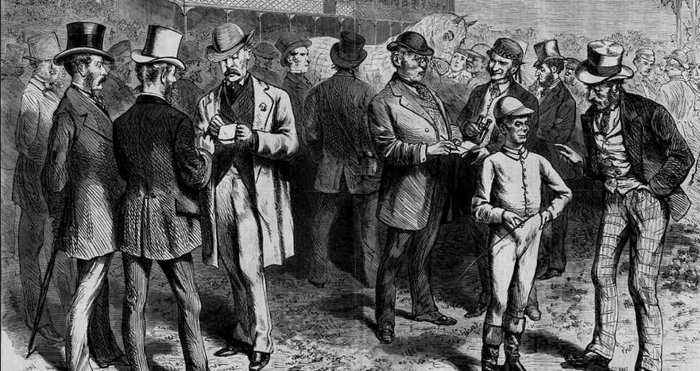 The history of gambling dates back to ancient civilisations, where games of chance were prevalent forms of entertainment. Gambling's origin can be traced to ancient China, Egypt, Greece and Rome, among other societies. The practice often involved wagering on various outcomes, such as dice games, card games and sports competitions.
Throughout history, gambling has had both positive and negative connotations, depending on cultural, religious and societal beliefs. These have altered from country to country and society to society.
In ancient times, gambling was often associated with religious rituals and divination. For example, the casting of lots was a common practice in many civilisations to make important decisions or determine the will of the gods. As societies evolved, gambling also became a popular pastime among the general population. It served as a form of social interaction, entertainment and a means to win wealth and prestige.
During the Middle Ages, attitudes towards gambling began to shift due to the influence of the church and the spread of Christianity, which is ironic considering religion's early use of gambling in general.
The church condemned gambling as a sinful and morally corrupt activity, associating it with vices such as greed and sloth. As a result, many European countries enacted strict laws and regulations to suppress gambling.
However, gambling continued to thrive in various forms despite this religious opposition. In the 17th and 18th centuries, gambling houses and casinos emerged in major cities across Europe. These establishments offered games like roulette, baccarat and blackjack, attracting both the aristocracy and common people. The rise of gambling establishments led to debates about the social and economic impacts of gambling.
Governments began to consider regulating the industry and in the 19th century came significant changes in gambling, largely thanks to the industrialisation and urbanisation of societies. Lotteries became a popular form of state-sponsored gambling, often seen as a means to generate revenue for public projects.
This had long been the case in England, where lotteries were used to generate money for wars. Soon concerns arose over corruption, fraud and the exploitation of vulnerable individuals. As a result, regulations were introduced to establish oversight and ensure fairness in lottery operations.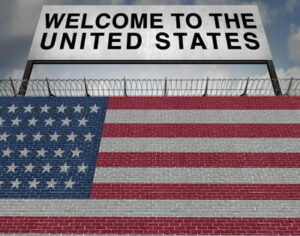 In the United States, meanwhile, gambling experienced various cycles of acceptance and prohibition. In the 19th century, gambling was widespread, especially in the western frontier. However, the temperance movement and moralistic attitudes led to a wave of anti-gambling sentiment. The Prohibition era in the 1920s further limited gambling activities, but it also gave rise to illegal gambling operations and the involvement of organised crime. In the mid-20th century, attitudes towards gambling began to shift again. Nevada legalised casino gambling in 1931, leading to the development of Las Vegas as a gambling destination.
Other states soon followed suit and by the late 20th century many forms of gambling, including lotteries, horse racing and tribal casinos, were legalised in various parts of the US. Today, gambling is a multi-billion-dollar industry worldwide. It has become a regulated and controlled activity in many countries, with governments implementing laws to protect consumers, prevent problem gambling and ensure the integrity of the games. The historical context of gambling helps us understand the societal, cultural and religious factors that have shaped attitudes towards gambling and influenced the development of gambling regulations that exist today.
Regulatory Approaches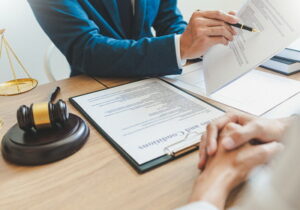 Across the different countries and jurisdictions around the world, there are numerous different approaches to gambling regulation. Governments and regulatory bodies adopt various strategies to balance the interests of promoting responsible gambling, protecting consumers, preventing criminal activities and generating revenue for public purposes. Quite how a country will approach the regulation of gambling will differ from place to place, with numerous different factors having an influence on how each nation will decide to try to deal with gambling as an activity.
Some countries have taken a strict prohibitionist approach, where all forms of gambling are completely illegal. This approach is often driven by moral or religious beliefs that view gambling as harmful or immoral. However, prohibition can lead to the emergence of illegal gambling markets, with associated social and criminal issues. Whilst we'd all like to imagine a world in which a country's laws are always obeyed, the reality is that any sort of prohibition usually serves simply to give room for criminals to grow and flourish. People will always want to gamble and out-lawing it doesn't change that.
As a result, certain jurisdictions see governments establish a monopoly over gambling operations. They grant exclusive rights to a single operator or a limited number of operators to provide gambling services. This approach allows the government to maintain control over the industry, regulate gambling activities and generate revenue for public funds. It stops criminals from benefiting from the out-lawing of it altogether, instead offering a much more controlled market for punters to turn to. That doesn't mean that there is never any form of illegal gambling, but it's a lot less impactful.
Meanwhile, many countries around the world adopt a licensing and regulatory framework to govern gambling activities. This approach involves issuing licences to operators who meet specific criteria, such as financial stability, integrity and responsible gambling measures. Regulatory bodies oversee and enforce compliance with regulations, including player protection, fair gaming and anti-money laundering measures. The United Kingdom is a good example of this sort of approach, with the Gambling Commission being responsible for the issuing of licences.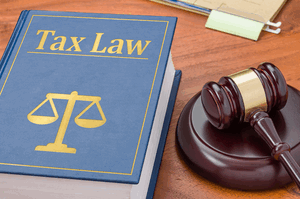 Governments often impose taxes on gambling activities as a means to generate revenue. Tax rates vary depending on the type of gambling, the operator's revenue or the amount wagered. Taxation can serve as a regulatory tool to control the industry's growth, fund problem gambling initiatives or contribute to public budgets. In the UK, for example, the United Kingdom Gambling Commission operates a policy of tax being paid by the company offering the gambling as opposed to the bettors, whilst in the United States of America the bettor pays tax on their winnings.
Regulatory frameworks often include measures to protect consumers and ensure fair play. This can involve requirements for transparent terms and conditions, responsible gambling tools, age verification and dispute resolution mechanisms. Regulators may also mandate operators to contribute to problem gambling support programs. With the rise of online gambling, many countries have implemented specific regulations for internet-based betting and gaming. These regulations cover licensing, age verification, geolocation, anti-money laundering measures and responsible gambling provisions to address the unique challenges posed by online gambling.
As gambling crosses national borders, international cooperation has become important in addressing regulatory challenges, which has become even more crucial in the day and age of online betting. Collaboration between regulatory bodies from different countries helps combat illegal gambling, money laundering and match-fixing, as well as facilitates information sharing and the development of best practices. It is worth noting that regulatory approaches can differ significantly even within the same country, such as federal systems seeing gambling regulation be the responsibility of both national and regional authorities.
On top of that, societal attitudes, cultural norms and political considerations influence the approach taken by regulators. The goal of gambling regulation is to strike a balance between allowing individuals to engage in gambling activities for entertainment and potential financial gain, whilst also minimising the risks associated with excessive gambling, protecting vulnerable individuals and maintaining the integrity of the industry. Regulatory frameworks continue to evolve as societies and technologies change, aiming to adapt to emerging challenges and provide effective oversight of the gambling industry, which is why it is so difficult to keep up-to-date.
Impact of Gambling Regulation
The impact of gambling regulation is a complex and multi-faceted subject, as it influences various aspects of society, the economy and individual behaviour. One of the primary goals of gambling regulation is to protect consumers from unfair practices, fraud and problem gambling. Regulatory measures such as licensing, responsible gambling tools and player protection requirements help ensure that operators act responsibly and provide a safe and fair gambling environment. Effective regulation can also reduce the risk of exploitation and enhance consumer confidence in the industry.
Gambling regulation often involves taxation and licensing fees, as mentioned, which generate substantial money for governments. These funds can be allocated to various public initiatives, such as education, healthcare, infrastructure development and support for problem gambling treatment and prevention programs. Revenue generated from gambling can have a significant economic impact at both local and national levels. The gambling industry, when regulated and managed effectively, can contribute to job creation and economic growth.
Casinos, online gambling platforms and other gambling establishments like bookmakers provide employment opportunities for a wide range of professions, including dealers, administrators, marketers and support staff. Additionally, the industry can drive tourism and stimulate related sectors such as hospitality, entertainment and retail, which is most clearly seen in Las Vegas. Millions of people travel to Sin City every year, not just for the gambling but also for the sights and sounds of one of the world's most famous gambling meccas.
Gambling regulation plays a crucial role in mitigating the social impact of gambling, particularly in addressing problem gambling behaviours. Regulatory frameworks often include provisions for responsible gambling measures, such as self-exclusion programs, player education and support services. These initiatives help individuals make informed choices, seek help when needed and reduce the negative consequences of excessive gambling. By implementing strict regulations, governments aim to prevent criminal activities associated with gambling, such as money laundering, fraud and organised crime infiltration.
Robust licensing procedures, anti-money laundering measures and the supervision of gambling activities help create a more transparent and accountable industry. Regulatory authorities work in collaboration with law enforcement agencies to detect and combat illegal gambling operations.
Gambling regulation also aims to maintain market integrity and ensure fair play. Regulations govern areas such as game fairness, payout percentages, advertising standards and the prevention of fraudulent practices. By establishing clear rules and standards, regulatory frameworks foster trust in the industry and protect the interests of both consumers and operators.
One of the oft forgotten aspects of regulation is that it can drive technological advancements in the gambling sector. As technology evolves, regulators adapt to emerging trends, such as online gambling, mobile betting and cryptocurrency transactions. Regulation encourages innovation while safeguarding the integrity of the industry, providing a framework for responsible technological advancements. It is important to note that the impact of gambling regulation can vary depending on the specific regulatory framework, the level of enforcement and the socio-cultural context in which it operates.
Differentiating Forms of Gambling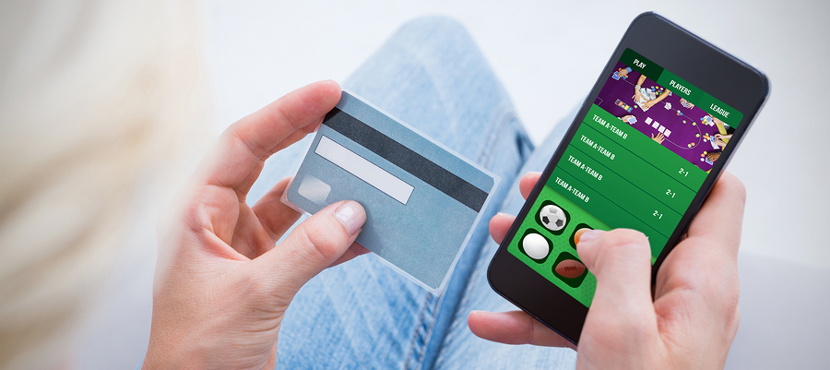 Differentiating forms of gambling involves understanding the various types of gambling activities and their distinct characteristics, which can have differing impacts on various societies and countries around the world.
Casino gambling, for example, encompasses a wide range of games, including table games such as blackjack, poker and roulette as well as electronic gaming machines like slot machines and video poker. Casinos offer an immersive gambling experience with vibrant atmospheres, entertainment and the chance to win money, but the outcomes are predominantly based on luck, which faces different attitudes in different places.
Sports betting involves placing wagers on the outcome of sporting events. It can be done through bookmakers, online platforms or dedicated sports betting establishments like bookmakers' shops. Sports bettors analyse odds, statistics and form to make informed predictions.
This form of gambling combines the thrill of sports with the potential for financial gain and is much more skill-based than casino gambling. As a result, there is a much more liberal attitude towards it in many countries, which is why the likes of horse racing betting is often legal when other forms of gambling are not.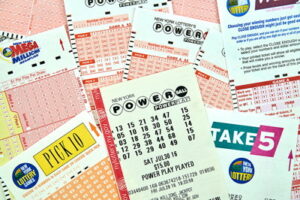 Lotteries are games of chance in which participants purchase tickets and hope to match numbers drawn at random, with prizes being awarded based on predetermined odds. Scratch cards, meanwhile, are instant-win games where players uncover hidden symbols to reveal potential prizes. Lotteries and scratch cards are widely accessible and offer the chance for large payouts with relatively small investments, but the fact that they are entirely based on fortune means that some countries think of them entirely differently to others. Lotteries tend to be more widely available than scratch cards, though.
Online gambling refers to participating in various gambling activities through internet-based platforms and has become the predominant form of gambling in many countries around the world. It includes online casinos, poker rooms, sportsbooks and virtual lotteries. Online gambling offers convenience, a wide range of games and the ability to gamble from anywhere with an internet connection. However, it also raises concerns regarding accessibility, responsible gambling and consumer protection, which is why some countries still out-law it and don't allow people to play it.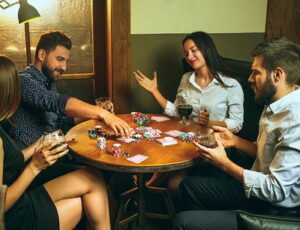 Poker is a card game that combines elements of skill, strategy and chance. Players compete against each other, and the winner is determined by the combination of cards they hold or their ability to bluff opponents into folding. Poker can be played in casinos, private homes or online platforms, with tournaments offering both high stakes and professional players the chance to test themselves against one another. Bingo, meanwhile, is a popular social gambling activity often played in dedicated bingo halls or online. Players mark off numbers on pre-printed cards as they are called out. It is a game of chance that appeals to a wide demographic.
Skill-based gambling involves activities where the outcome is primarily determined by the player's skill rather than pure chance. Examples include the aforementioned poker and sports betting as well as certain eSports competitions. Skill-based gambling emphasises strategy, knowledge and decision-making, making it distinct from games purely reliant on luck. Social gambling, on the other hand, refers to gambling activities that are primarily conducted among friends, family or acquaintances in non-commercial settings. It can include informal card games, friendly sports betting pools or low-stakes poker nights.
The focus here is on socialising and enjoyment rather than financial gain, but it can still be illegal in countries where gambling as a whole is banned. Just because you're in your own home doesn't meant that you're not breaking the law. Each form of gambling offers its own set of experiences, dynamics and considerations. Understanding these differences can help individuals make informed choices, promote responsible gambling behaviours and navigate the regulatory landscape that governs each particular form of gambling as well as the country you find yourself in.
Evolving Landscape and Future Trends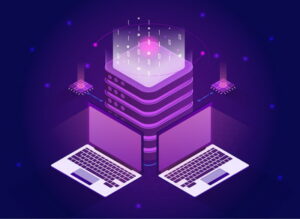 The gambling industry is continually evolving, driven by technological advancements, changing consumer preferences and shifting regulatory landscapes. Understanding the evolving landscape and future trends of gambling is crucial for analysing how different countries and jurisdictions regulate the industry. The rise of the internet has revolutionised the gambling industry, enabling the growth of online gambling platforms. Many countries have implemented regulations to govern online gambling, addressing issues of licensing, consumer protection and responsible gambling.
The future of online gambling is expected to see increased mobile accessibility, virtual reality integration and innovative forms of gameplay. With the proliferation of smartphones and mobile devices, mobile gambling has gained significant popularity. Mobile apps and optimised websites allow users to gamble on the go, anytime and anywhere. Regulators are adapting to the mobile gambling trend by developing specific guidelines for mobile platforms and addressing concerns related to underage gambling and addiction, which are obviously much tougher to keep in check online.
The gambling industry is embracing technological advancements such as artificial intelligence, data analytics and blockchain technology. AI can enhance personalised user experiences, detect problem gambling behaviours and also improve security measures. Data analytics enable operators to better understand player preferences and tailor their offerings accordingly. Blockchain technology, meanwhile, offers transparency, security and verifiability in transactions, potentially transforming the way gambling platforms operate for those that know how to use it.
With all of this in mind, the importance of responsible gambling practices is gaining recognition worldwide. Regulators are increasingly focused on implementing measures to protect vulnerable individuals, prevent underage gambling and provide resources for those struggling with addiction.
Mandatory self-exclusion programs, spending limits and awareness campaigns are becoming common regulatory requirements for companies wishing to operate in countries where there is a regulatory need for operators to obey the locals laws and customs.
The gambling industry is also expanding into new markets, particularly in Asia and Latin America. As these regions develop regulatory frameworks, they face challenges related to balancing economic opportunities, social concerns and cultural sensitivities that other markets have already come to terms with.
Regulators in emerging markets are studying the experiences of established jurisdictions in order to shape their regulatory approaches effectively. By essentially copying what has gone before, regulators are able to ensure that they get things right the second time around.
Part of the problem for regulators in countries where betting is legal is the fact that the boundaries between gambling and other forms of entertainment, such as video gaming and eSports, are blurring. Skill-based gambling and the integration of gambling elements into video games have sparked discussions about appropriate regulations. Regulators are assessing the potential risks and benefits associated with these converging industries, fully in the knowledge that it is also being used as something of a 'soft' way to get children and young people interested in gambling.
The emergence of cryptocurrencies and digital assets presents both new opportunities and challenges for the gambling industry. Some operators accept cryptocurrencies as a form of payment, offering faster transactions and increased anonymity. Regulators are evaluating the risks associated with cryptocurrencies, which include money laundering and fraud, whilst also considering how to adapt regulations to this evolving landscape.
As the world of gambling evolves, regulatory approaches vary across different countries and jurisdictions and it is unlikely that many will ever agree on the right approach.