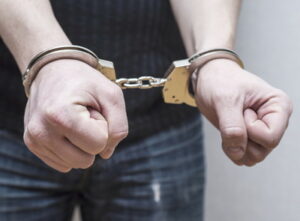 Across the United Kingdom, and indeed around the world, fraud is a serious crime. Yet most of the time, we don't tend to associate it with the gambling world. You wouldn't conjure it up to your mind when thinking of issues with the industry. Especially considering that most of the problems highlighted lately surround anti-money laundering etc.
The William Hill brand received a penalty for this, and for failing to protect customers. Of course, they are areas that the UK Gambling Commission has placed a focus on. That doesn't mean fraud within the gambling industry doesn't happen.
As it happens, there have been various instances of players defrauding gambling companies. Our question surrounds whether jail time is a common sentence for fraud offenders. If not, what happens to them instead? Is defrauding a bookmaker a serious enough crime to see a prison sentence imposed?
Join us as we take a look at some stories featuring instances of fraud within the industry. Let's see what happened to people who committed fraud against bookmakers.
Fraud Plot Cons bet365 Out of £236,000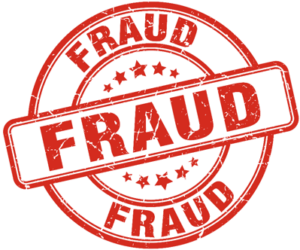 We're going to start with a very recent story. One that came to a head at the end of April 2023. The tale focuses on Jon Howard, 40, from Essex, who played a leading part in a syndicate fraud plot. The group he was a part of opened over 1,000 accounts with bet365. They utilised a variety of aliases, thereby managing to avoid restrictions on deposits. At the same time, the syndicate claimed various sign-up bonus offers. Through this method, the group managed to swindle Bet365 out of £236,000.
Yet Howard was very central to the sportsbook plot. While in court, judge and jury heard all about his story. He and his co-defendants utilised information from people who had handed their details over in a willing way. This occurred so that the syndicate could impersonate them online. Accounts were then opened at the bet365 website in their names. The police force in Essex first became aware of the scheme back in 2018. Yet it isn't known how long it had been going on before that time.
While in court, the judge found Howard guilty of fraud against both Bet365 and the bank Santander. The jury did not find him guilty of money laundering, though. Throughout the trial, the accused man had always denied the charges. After four weeks of court dates, the jury announced the guilty verdict. He was then remanded in custody until sentencing.
The police force commented on the investigation into Howard and his co-defendants. Leader of the investigation, Det Sgt Mike Monckton, said "the whole enterprise was dishonest". After getting the notification of the scheme in 2018, he and his team began the "complex investigation". A warrant was then executed for Howard's address in February of 2019. Det Sgt Monckton said that everything there was set up to look like a legal business. The team spent hours "trawling through paperwork in different names". They also saw receipts for luxury items, bank books and 177 sim cards at the address.
Howard stood trial with co-defendant, Anna Nikolopoulos, 41. She was not found guilty of conspiracy to commit fraud by false representation. Co-defendant Daniel Gorman, 45, also had his name cleared of money laundering. He did, however, plead guilty to conspiracy to commit fraud against Santander.
On Friday, April 21, Gorman received a prison sentence of 16 months, suspended for 12 months. He also has to complete 100 hours of unpaid work.
Howard suffered a harsher sentence and must now serve five years in prison.
Identity theft is the jurisdiction of the UK Fraud Act, and this is punishable by up to 10 years in prison. It is much more common for someone committing fraud in the gambling world to get a shorter sentence. Between six months and two years is the average. Yet Howard not only defrauded bet365, but Santander as well and so it is more likely that this punishment fits his crime.
'Sophisticated' Welsh Scam Uncovered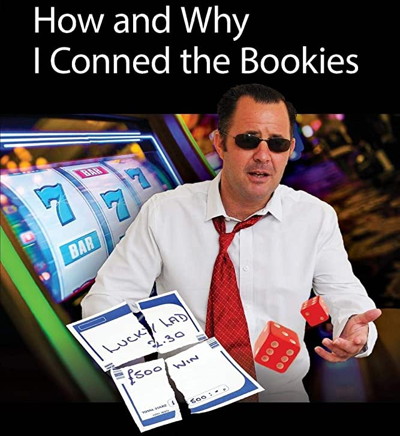 We need to go back a few years for the next story of bookmaker fraud. Back to 2019. It was at this point that a conman in Wales rose to the surface. Jason Haddigan already had prior convictions for conspiracy to defraud dating back to 2014. At that point, his target was the nationwide bookmakers in the UK. Yet he ended up caught in the act and imprisoned for his part in that scheme. Afterwards, he authored a book with the title "How and Why I Conned the Bookies".
Unfortunately, his stint in prison did little to curb his criminal activity. Instead, he went back to his old ways. Haddigan chose to drive to west Wales so that he could rip off two turf accountants. A court hearing heard that he travelled from London to Ammanford. There, he visited Ken Howells bookmakers. While there, he spent the afternoon placing bets and chatting to staff members. In doing so, he gained the trust of the shop's cashier. Only at this point did Haddigan carry out his scam.
This saw him use a deliberately scribbled betting slip. He also had a knowledge of the working procedures of bookies and the equipment in use. With persuasion and sleight of hand, he switched an original betting slip with the forged one. The forgery was one that he completed after the race result was clear.
According to the court report, this is the same scheme he used throughout 2012 and 2013. Haddigan defrauded more than 30 Ladbrokes shops as part of a gang during those years. They included bookmakers from Arbroath to Newquay in Cornwall. His 14-month imprisonment for that crime did little for his morals, though. Neither was the five-year antisocial behaviour order he received. That banned him from all bookies, which was still in effect when he visited Wales.
His forged bet at Ammanford saw him fraudulently win £1,613.70. Yet he was only able to collect £1,000 of it, as the shop did not have all the money available. Haddigan then informed staff he would return the following day to collect the rest. Instead, he drove to Narberth and completed the same con in the Bet Ed bookies. This time, he "won" £1,780.63 from the shop. It didn't take long for CCTV security to identify him. Haddigan was also well-known by the Association of British Bookmakers. As a result, police arrested him at Gatwick airport in October of 2019.
Haddigan already had 23 previous convictions. All but one of those were for fraud and similar offences. Due to various arguments made for the defendant's mental health and status, he received a reduced sentence. In the end, the judge sentenced him to 21 weeks in jail.
Liverpool Pair Sent to Jail for Conning Numerous Bookmakers
Next, we're going to a story that broke earlier on in 2023. This surrounds a fraudster in 39-year-old Michael Shaw. The Bootle resident received a 16-month prison sentence on March 15 at Liverpool Crown Court. The likelihood is that he dropped himself into that position as well. How? By boasting on social media about several of his fraud offences!
Paul Shaw, 40, also of Bootle, received his own custodial sentence of 12 months for fraud.
As the story goes, between September 2017 and April 2018, Shaw targeted bookmakers around the UK. At these shops, he began hacking the gaming machines within. This allowed him to gain cash by placing fraudulent wagers. Officers who investigated the case discovered 21 separate cases of fraud in Merseyside. Shaw was a part of all these.
Yet it was only when Shaw implicated himself that police were certain of his crimes. His social media accounts displayed videos of him boasting that he had beaten the bookies. "Not a lot of people can say that", he said in one. In fact, one of them was also posted a few hours after he had appeared in court on charges. His arrest for conspiracy to commit fraud by false representation came swiftly. He was also accused of conspiracy to defraud and charged in September of 2022.
Further details on Paul Shaw's participation in the scheme were not revealed. After the sentencing, Detective Constable Sarah Clayton said:
"Shaw shamelessly committed numerous fraud offences that affected several businesses across the UK. He believed he was above the law by posting videos online and boasting about his actions which cost him a custodial sentence".
Gambling Addict Fiddles Odds and Is Jailed for Fraud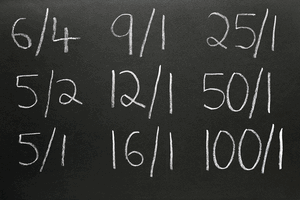 Last of all, this example of bookmaker fraud comes from 2018. Jack Bantham, 24, from East Yorkshire, worked for Press Association at the time. The business, which is now called PA Media Group, serves as a multimedia news agency. While employed there, he gathered racing data to provide bookies with odds. Unfortunately, he also hid a gambling addiction while working for the company.
Bentham had only been in the role with the company for one month in October of 2018. Yet suspicions about him came to light by a bookmaker about bets placed in the Goole area. In fact, the 24-year-old's offending started on his first day working unsupervised. Located at the company's headquarters in Howden, Bentham used his position to his advantage.
Part of the services offered by Press Association was to set odds for bookmakers. Bentham then placed bets on the favourite. If it didn't win, he opted to swap things around, so it showed up as the victor. That way, he won the bets he had placed. As a result, other gamblers who shouldn't have been winning were able to claim payouts. Plus, the players who had chosen the winners lost out on their bets.
The prosecution heard that Bentham managed to make £15,000 from the fraudulent wagers. It was also discovered that he had about £5,000 in credit alongside. The bookmaker he used lost around £10,000 due to his actions. Yet any money he did win this way went back into placing more wagers. The defence said that Bentham had taken steps to address the offences he had committed.
"Sadly, from the age of 18, if not slightly younger, he became involved in gambling that swiftly led to an addiction", said his lawyer. Following an assault, Bentham was also left with "nasty scarring". By gambling, he was hoping to raise funds for plastic surgery to cover them.
As a way of correcting his mistakes, Bentham chose to ban himself from the local betting shop. He also placed blockers on any possibility of gambling online. Yet the seriousness of his offence meant that an immediate custodial sentence was a necessity. Thus, she imposed a jail sentence of 10 months on Bentham. A Proceeds of Crime hearing was also scheduled for 2022.
To Conclude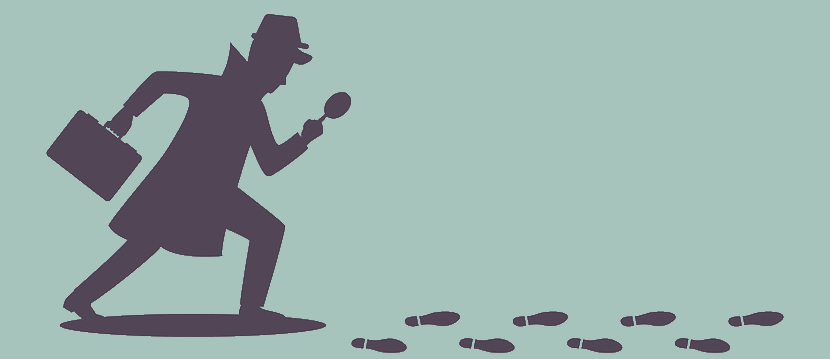 To put it in a simple way, yes, it is possible to go to jail for defrauding bookmakers. The seriousness of the crimes committed in this area aren't any less when it involves a bookie. Anyone engaging in and caught committing fraud has to pay the price.
In some instances, this may not involve jailtime. At other times, it can do. It will usually depend upon the depth of fraud committed and how much a business has lost through it.
It's not only in the United Kingdom that such acts of fraud take place, either. All over the world, bookmaker and general gambling fraud takes place every year. Police arrested a suspect in New Jersey accused of being behind 1,800 online identity theft cases. His crimes all occurred via online gambling accounts.
Casey Ennis, 44, was up in court on charges of identity theft, credit card theft, computer-related crimes, forgery, theft by deception, and more. An investigation into him began in January 2020. That led to a raid and his eventual arrest. Ennis managed to amass $52,000 from his fraudulent activity.