We all love an offer and you won't find an industry with more promotions than with online betting. In this section we explain some of the common deals you are likely to find with bookmakers to help you chose the right betting offer for you.  We also list specific betting offers by sport and type on our various feature pages.
Free bets and offers give you as the punter an excellent opportunity to beat the bookie and put the odds in your favour. Many bookmaker offers seem the same on the surface but T&C's can be widely different and here we help you discern these differences so end up placing the right bet.
What is football acca insurance? What is a football jackpot? How do you bet on both teams to score? Where can I find Lucky 15 offers? We answer these questions and more.
Offers For Existing Customers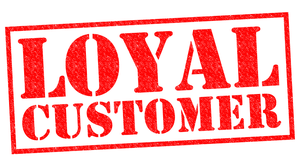 We all love to get a nice introductory bonus from a bookie, it gives us punters a great means to test out how closely a bookie matches our expectations. The problem is when we do find a bookie we like the deals can dry up leaving you tempted to move elsewhere and take up another welcome offer. Here we show you some bookies who take their customers loyalty a little more seriously and give you the option to get regular rewards, free bets, prizes and enhanced deals.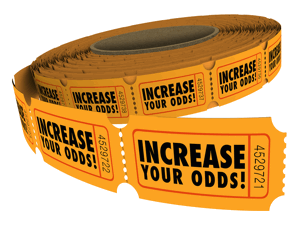 Enhanced odds betting offers come in all shapes and sizes.  Most are temporary offers that enhance odds on certain selections or events, both singles and multiples. This is what we commonly call a price boost and this type of deal is often found in outright result betting especially around big matches, tournaments, races and events.
Price boost quality and value varies but some of these, from the best sites, are loss leaders to attract you to bet.  This means as a punter you can find exceptional rewards if you shop around.
Even better than price boosting a couple of the bigger sites now let you choose your own bets to boost, often once each day plus more on selected events.  This gives ultimate power to the customer allowing you to back the exact predictions you want.  On our price boost page we discuss the best operators for price boost and odds boost value.
Price Promises are only provided by some of the very best bookies and are different to best odds guarantees or enhanced odds.  They provide consistent value for regualr customers who bet on qualifying markets without you needing to opt in. Price promises are rare simply because they are so generous and whenever they apply they generally will add positive value to your betting over a period of time.
Accumulator Offers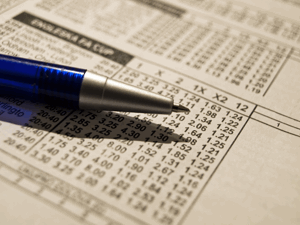 Accumulators actually predate single match betting by a long way. Think back to the early days of the football pools, basically a football accumulator for draw betting. In fact it was only in the last twenty years that the 'minimum trebles' rule was even abolished on footy betting.
Initially in order to bet on the match you needed to make at least 3 selections. This is good news for you as the punter as it means bookies have a long history in offering accumulator bonuses.
For information on accumulator betting see our betting guide.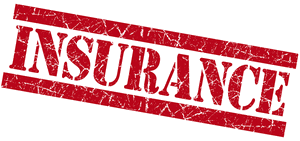 Acca insurance is a very popular betting promotion in the UK, mainly applied to football but quite often available for other sports such as Tennis and Rugby and occasionally found as multi-sport. Accumulator insurance offers usually give you your money back as a free bet if a selection lets you down when your accumulator has met a number of conditions.
These conditions vary between bookies, if you play accumulators regularly and are not using an offer then find out more here.
Accumulator bonuses are different to acca insurance, rather than giving you your money back if a selection lets you down you get enhanced terms if your accumulator comes in with a minimum number of selections. Called acca bonuses these offers are very popular and are provided by many online bookmakers.
Some bookies have tiered percentage returns based on the number of selections whereas other just have a flat rate with a minimum number of picks. Conditions can vary between sites with many having maximum stake and payout limits that are really worth knowing about.  Some also pay in cash where as others pay in free bet tokens. See our acca bonus article to find the right bookmaker offer for you.
There are also some really good deals going right now that give free bets to regular accumulator bettors, particularly for football.  These offers can even often be taken in addition to bonuses.
Football Offers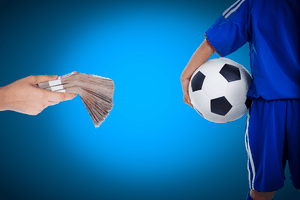 Offers in this section mainly apply to low scoring sports, mainly football, but occasionally other sports such as Ice Hockey are included around big events.
Football offers are by far the biggest and most high value around.  Almost 70% of all money bet online is wagered on football so it is no surprise that bookmakers pump a lot of money into attracting customers to place their footy bets with them.
For more about the best football betting sites see our sports betting section.  For guides on how to bet see our football articles.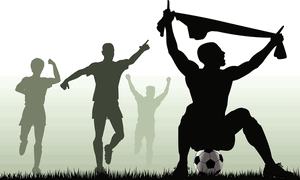 Have you ever bet on the first goalscorer and then the fella goes and scores the second goal instead, you could just punch him couldn't you. Well bookies have lots of attractive goalscorer and other goal offers to help you out here. These range from each way offers so if that scenario did happen you will get paid out to specific offers such as a refund on all goalscorer bets if a given player is to score.
Some bookies will pay out extra if your player scores more than once, and more. With so many different offers about make sure you are betting with the right one.
Horse Racing & Greyhound Racing Offers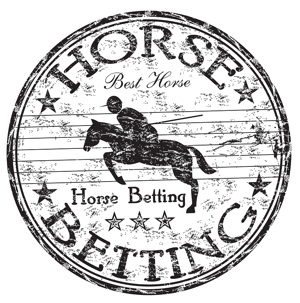 The offers listed here are mainly applicable to Horse Racing and Greyhound Racing. Horse racing is a massive industry in the UK with over 11 million adults betting at least once a year on the nags.  The number of money back, insurance and extra winnings for winners offers now available is staggering and it can be difficult to spot the value ones from the duds.
Our pages look at only the very best offers from the UK's leading betting sites, the promotions we list are long term and designed to help you get long term value from your race bets. For the best horse racing betting sites and best greyhound racing betting sites see our sports section.  For more about how to bet on racing see our racing articles.


Best odds guarantees are now offered by most big online bookmakers but are they all equivalent? This promotion is usually restricted to UK and Irish horse and dog racing but some bookmakers offer the deal on international races or even all races on the site so some offers are better than others.
The principle is if you back a horse at say 4/1 and the odds end up drifting out and the industry starting price ends up higher, sat 9/2 then you will be given the better SP odds. If the SP odds are not better than the odds you took then you will stick with your original odds.  BOG Plus will even enhance the SP price further by over 10%. Learn more about best odds guarantees and how bookmakers offers differ.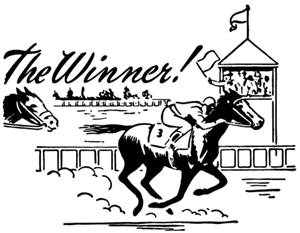 Feature race offers are becoming more common and are again usually linked to big televised race meetings and events, usually to be found on the weekend. The idea is if you back a winner with minimum odds (e.g. 4/1 or more) in a qualifying race you will be given a free bet on the next qualifying race at the same stake. These bets tend to ride so if you are really lucky backing one winner can lead to free bets on a few more. Like all offers bookies have different terms and qualifying events. Some bookies will give you a free bet or bonus the first time you bet on racing or if you bet on select races too.
You will also find lots of different money back offers for horse and greyhound racing, especially around big meetings and TV races. Common offers include money back if your horse is second, loses by a length or head or money back if your horse fails to run or is disqualified.
Our racing offers page covers all the long term and reliable free bet, bonus and money back offers from our recommended bookmakers.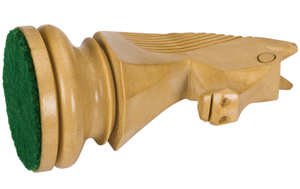 Faller insurance is an offer mainly restricted to jump racing and does what it says on the tin. If your horse falls in a qualifying race then you will get your money back, usually as a free bet.
Coral have the best and most long standing offer, although there are now many to choose from with different terms and conditions.  All give a stake refund if your horse is brought down by another horse, unseats the jockey or falls.
Faller insurance terms vary and generally only applicable on win bets. These bet types usually do not include horses that pull up, refuse or run out. For this type of insurance take a look at out failure to start article instead
What are Lucky 15 offers and how do you bet on a Lucky 15? A Lucky 15 is a type of full cover bet that combines several multiple and single bets into one package. This means allows you to cover every accumulator, treble, double and single possible from your selections.
The Lucky 15 was developed by Fred Done of Betfred in the 1980's and has since become a highly popular bet with many offers available. Find out more about how to play a Lucky 15 and how offers on this bet type work. This section also covers how to bet on a Lucky 31, how to bet on a Lucky 63 and how to bet on full cover betting in general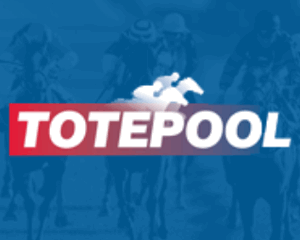 Betting on the tote gives better odds than normal horse racing betting. Tote betting is peer-peer, here you win the pool which is relative to the amount of money bet and the number of people betting. This gives high payouts but is also hard to win, this is often seen as a more fun type of bet like the lottery.
The Tote consortium own the tote but licence it out so many bookmakers offer tote and totepool betting and associated promotions to get you involved. What are totepool offers and how do you tell the difference between them – here we discuss the tote deals and terms from different bookies.
Expired Offers