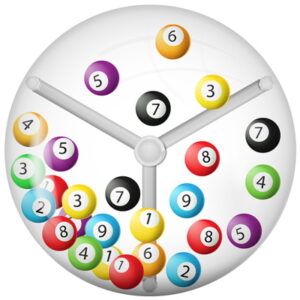 In many ways, it's quite surprising that a national lottery took so long to be instigated in the United Kingdom, considering the simplicity of it. There's an extent to which it's essentially a bit of a play on bingo, with balls being drawn at random and users ticking them off if they've got them. Obviously the fact that you've got to get all six balls and can't simply wait for your numbers to come up as you can with bingo is what makes the lottery so much harder, with the rewards for being successful significantly greater. It is interesting to think, and no coincidence, that the launch of the lottery was exactly the same time as bingo hall attendance began to wane.
Times have moved on a lot since the early days of the national lottery with many more games and variations available to play online.  Through the internet you can now even play lottery and lotto games from other countries and even play bespoke lotteries with certain sites.  Jumping on the band wagon many betting sites now also offer fixed odds betting on global lottery games. There are more choices and options when playing lotto games now than ever before, but it helps to know the difference between them before you get into it.  On this page we will look at the various online lotto options available form official sites, to purchasers of official tickets to unique games.  We also look at tax and other implications if you do win lotteries in other countries.  Finally we also explore the history of lotteries, the UK national lottery, lotteries abroad and famous wins.  We will start by looking at some of the better sites to play various types of lotto with.
Best Lottery Bonus
List of Recommended Online Lotto Sites
Lottery Guides
Is Playing The Lottery Gambling?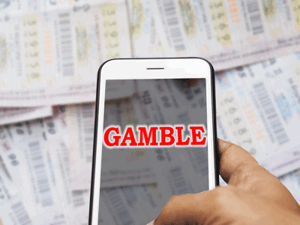 This is an easy question to answer: yes. You're paying money in the hopes of winning more money or a prize, which is exactly what gambling is all about. In the United Kingdom the National Lottery is regulated by the Gambling Commission, which tells you everything you need to know. It comes under the jurisdiction of the Gambling Act of 2005, with a specific section of the Act outlining exactly how lotteries are covered.
The good thing about this is that the Gambling Commission works hard to ensure that games it regulates are as far as possible. In other words, gambling on the lottery is about as safe as it can be and there's a recourse for you should something go wrong with your bet. Though playing the lottery may not feeling like having a flutter in the same was betting on the football or choosing a horse in the Grand National might do, it is essentially the same thing.
To play the lottery in the UK you must now be 18+ years of age, bringing lotteries in line with other gambling formats.  The age was increased from 16 following a review in 2020 coming into effect in October 2021.  Lotteries are generally seen as low risk for addiction but are often cited as a gateway into more addictive forms of gambling.
How To Play Lottery Games and Lotto Online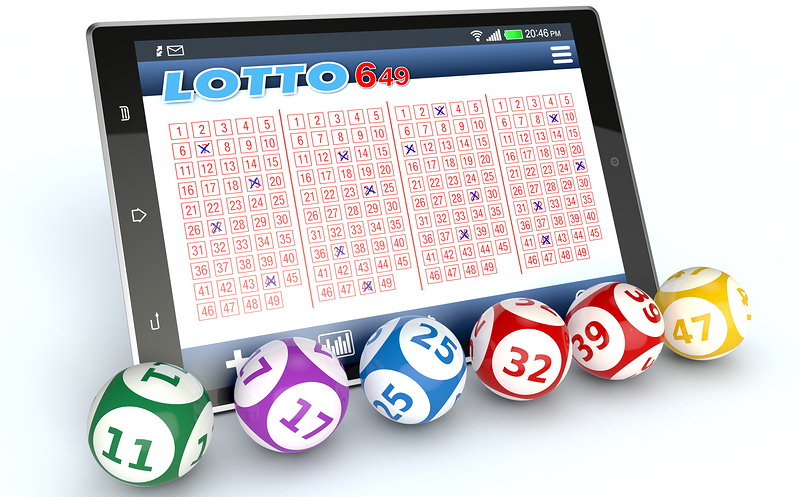 The explosion of the internet has unquestionably helped the development of the lottery, not least because of the ability to play the lotteries of foreign countries from the comfort of your own home. There are now websites that specialise in doing exactly that, giving punters the opportunity to join in with the fervour when the the likes of the US Powerball Lottery reaches astronomical sums like $350 million.
Not every lottery site is the same however and it is important to understand what type of games you are actually playing, how you win and what happens when you win.  There are five main ways to play lotto online:
Official Lottery Sites: You can of course play lotto or lottery through official sites.  This is useful if you only play one lottery game (e.g. The National Lottery) and you want to play the official draws only.  The issue here however is you generally need to be resident in that country (or block of countries with games such as Euromillions) to play those games, due to tax and other laws for non-nationals.
Sites That Purchase Official Tickets For You: Sites, such as The Lotter, allow you to buy tickets online for the official draws in over 20 countries.  They do this by having offices based on those countries with agents positioned to buy tickets on players behalf.  Note that you will be expected to pay any local taxes on winnings as you would if you bought the ticket yourself and you may be expected to travel to claim top prizes.
Sites That Match Tickets and Prizes: Many operators will match the exact game, prize and jackpot structure of the real lottery game you want to play. Rather than buying official tickets from the lottery operator they themselves will take the bets and pay you out if you win.  This has benefits for tax (which you will pay at the rate in your own country, not the country of the lottery itself) and also allows sites to offer unique features and promotions not available officially.
Sites That Run Their Own Lotteries: There are now several companies that run their own lotto games.  These tend to have lower jackpots but also much lower stakes and a higher frequency of draws and payouts.  You can also often increase the jackpot amount by increasing the stake.
Fixed Odds Betting on Lotteries: Commonly offered by betting sites, rather than playing the lottery as you usually would, instead you pick a number of balls, between 1 and 5, to be drawn out in the game.  If you win you get a fixed odds payout rather than an official prize.  These games don't pay out the higher jackpot amounts but they are more flexible, higher frequency and allow players to win if they get just one pick correct.
Playing Actual Lottery Games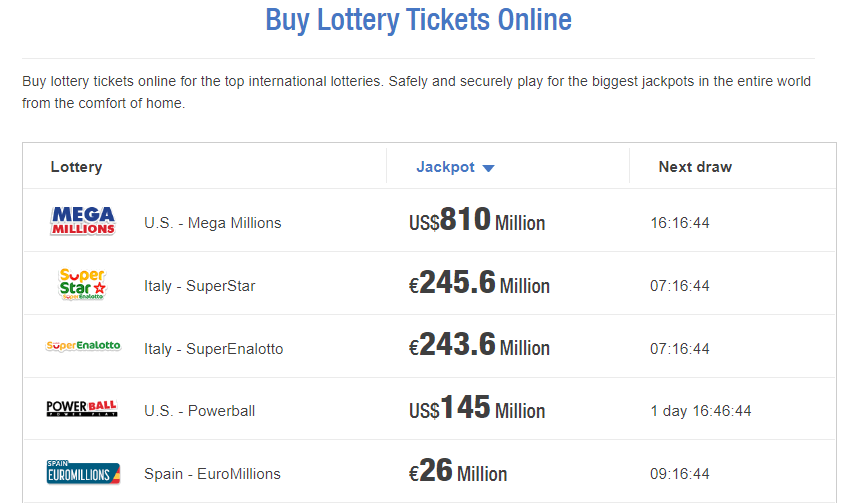 As mentioned above many sites will allow you to directly enter lottery games from countries around the world, either by buying tickets on your behalf or by exactly matching the prizes using an insuracne model.
It's not just random online companies that offer this service, however. The increased popularity of playing big winning lotteries has caused bookmakers to sit up and take notice, with the likes of Betfred offering you the opportunity to play numerous foreign lotteries directly through their site.  Here are some examples of the lottery games you might find:
* With the German lotto you will also be assigned a ticket number.  When the superball is drawn if it matches the last digit of the ticket then you can win a higher jackpot prize.
It is worth noting that if you play with someone like Betfred then you will win the same prizes with the same tiers as the official lottery. The benefit of playing with a site like this is you can also get additional offers that you would not get in the official lottery, such as free bets and unique features.  It also means that you will pay tax on gambling winnings as you normally would, for example, if you are in the UK this would be tax free.
When playing with a site that match the lottery, rather than buying official tickets, it is important that you can trust they will pay out if you do win.  The sites recommended on this page are long standing very big companies that have the resources to match these prizes.  If however you play with a new unknown operator it is important to check first.
If you play with a site that buys official tickets on your behalf then this is still your ticket, this means you may need to travel to the country where the draw takes place to claim any very large prizes.  Sites generally take commissions on ticket sales rather than winnings, this means if you do win you will win the stated jackpot amount in full.
Note however that as you are claiming this prize potentially in a foreign country you will probably be liable to pay tax just as any local winner would.  You may also need to travel to the country to claim the top level prizes.  Most sites, such as The Lotter, will pay for your travel in this case however.
Fixed Odds Lottery Games
With many bookmakers, betting sites and casinos that offer lotto betting, such as Coral, you pick anywhere from one to five numbers that you think will come in and get fixed odds from the betting site.  This means you can't win the big jackpot prizes but unlike the main draw you can bet on just one number if you like.
At the time of writing I could play any of the following lottery games online via my Coral account:
Playing fixed odds lotto with betting companies has the benefit that you can more easily predict your winnings if you do win, you don't need to pay (additional) tax on those winnings and you also get access to free bets, cash back and other linked promotions.  Many sites mix national lotteries with special online lotteries meaning draw frequency can also be higher with most sites offering draws daily.
Coral aren't the only bookie to offer this service to their punters, of course. The likes of Ladbrokes and Betfred all allow you to play some form of lottery provided that you've got an account with them. Some sites, such as Vbet, also provide their own more bespoke lottery games with more interesting fixed odds betting markets available.
Is It Worth Playing Lottery Online?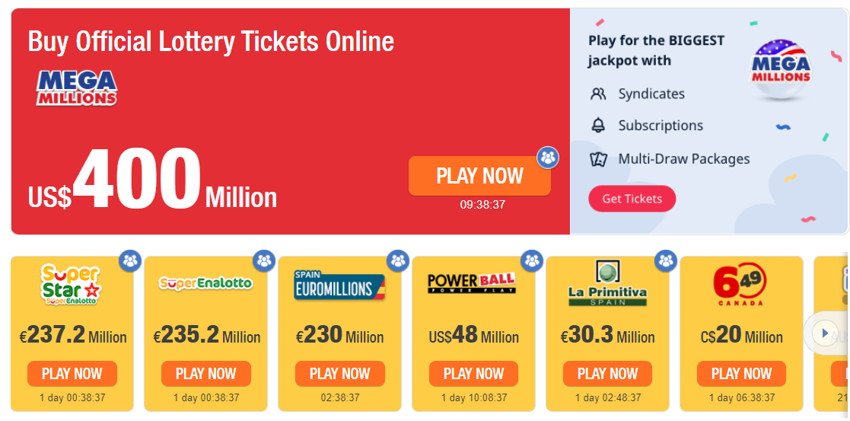 Given that you're able to play these lotteries with a relative degree of ease, the natural question becomes 'is it worth it?' The answer, of course, is that things are too complicated to give an easy answer to that question. The 49's Lottery, for example, was set up in 1996 to rival the National Lottery and is played in an entirely different manner to the game that we now know as the Lotto. There are, both six and seven ball variations of many of these games too.
Obviously the more players there are likely to be of a game, the less likely it is that you're going to win. The US Powerball, for example, can be played in 44 states, the District of Columbia, Puerto Rico and the US Virgin Islands, so the number of likely players will be significantly more than those that would play the British Lotto. Since 2015 the format has involved picking 5 winning white balls from 69 possibilities, plus 1 of 26 Powerballs). The resulting odds of winning are 1 in 292,201,338 every time you play. That might seem pretty pointless, but in 2016 three winners split $1.586 billion between them, which is the definition of a life-changing amount.
The increase in popularity of lottery games, which is likely to be down to things such as the global credit crunch and the general feeling of the rich becoming richer as the poor get poorer, means that more and more of these games will become available as time passes and bookmakers are able to come to suitable agreements with the organising companies.
The History Of Lottery Games

It's easy to think of the lottery as being a fairly modern invention. After all, mention the word 'Lotto' and most people will think of the possibility of winning hundreds of millions of pounds and having their lives changed forever. Yet the reality is that the lottery system started many moons before the recent incarnation of it and that lotteries have been drawn for many reasons over the years, from financial rewards through to having to go to war.
As is so often the case with most things in the civilised world, from fireworks through to dice, the Chinese boasted the first signs of having an organised lottery. Keno slips have been found from the days of the Han Dynasty, between 205 and 187 BC. It's likely that the Chinese state used the draws in order to raise money to fund major national projects, such as the building of the Great Wall of China.
In the Roman era tickets would be drawn at parties, with guests winning things like expensive dinnerware as prizes. In that instance, though, it was likely that everyone in attendance would receive a prize as it was just for fun. That said, the Romans also sold tickets to citizens hoping to win valuable prizes, copying the Chinese system of using the funds to pay for such things as repairs to the City of Rome.
That sense of selling tickets in order to fund something was continued into the 15th century in medieval Europe. Tickets were sold in the Low Countries to raise money to improve a town's fortifications, with records showing up from the likes of Ghent, Utrecht, and Bruges. Interestingly, that was also the time when using a lottery for charity purposes was introduced as some of the money was used to help the poor. That sort of thing also occurred in the Netherlands in the 17th century, with lotteries organised in order to collect money for the poor.
The modern lottery has its basis in 15th century Genoa, however. People in the city would place bets on the names of the members who would be elected to the Great Council, which would entail five names being selected from ninety possible candidates. They enjoyed it so much that they wanted to place their bets more often than just every six months when the Great Council elections would take place, so in the off periods they began to put numbers in in place of the candidate names.
The King of France, Francis I, heard of this Italian lottery when he was campaigning in the country and decided it would be a fun thing to introduce to his people. He did so in 1539, introducing the Loterie Royale for the first time. Unfortunately for Francis I, however, things didn't go well. The tickets were so expensive that it was only the upper classes that could afford to buy them, but they didn't back the project and wanted it to fail.
The National Lottery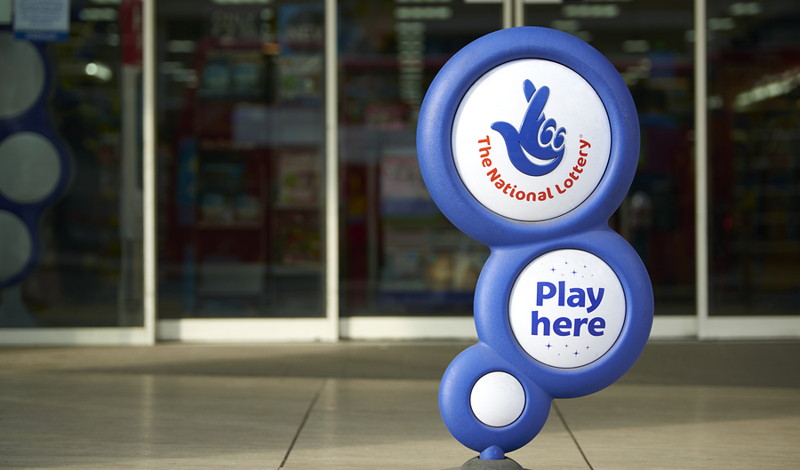 In England it was Queen Elizabeth I that introduced the lottery, doing so in 1566, though it wasn't drawn until 1569. Every ticket holder would win a prize, with the value of the prizes differing from one to the next. This English State Lottery lottery was more successful than Francis' I's, running for 250 years until the opposition in parliament finally forced the government to abandon it and the last lottery was drawn in 1826. That was in part because of a 1698 statute that declared all lotteries except those sanctioned by the state were illegal. A later Act was introduced in 1934 and amended further in both 1956 and 1976 allowed smaller lotteries to take place.
Yet it wasn't until John Major's government instigated the possibility of a state-franchised lottery in 1993 that the Lotto as we understand it today was born. As it was to be franchised out to a private company, numerous organisation bid on the right to hold The National Lottery. The franchise was won by the Camelot Group and the first draw happened live on television on the 19th of November 1994. Somewhat incredible, seven different people had correctly picked the winning numbers, 3, 5, 14, 22, 30 and 44 (bonus ball 10) and won a share of £5,874,778.
The National Lottery underwent a rebrand in 2002 when sales began to fall in line with more competition from online betting sites and casinos and bingo. The main draw became known as the Lotto. Initially tickets cost £1 and you'd need to successfully predict six numbers from 49 possibilities. In October of 2013 Camelot decided to double the cost of tickets, restructuring prizes as a result. That included an increase in the amount of money that could be won in each of the prizes bands, with an additional £1.1 million on average added to the main draw.
In October 2015 Camelot decided to instigate even more changes, increasing the number of balls entering the pot from 49 to 59. They also abandoned the limit on how many times the jackpots could rollover, though there remained a limit on how large the jackpot would be allowed to grow to. Camelot justified the changes to the system by insisting that it might be harder to win the main prize, but that the chance of winning any prize at all had been increased. In fact, the odds of winning the jackpot moved from one in fourteen million with 49 balls to one in forty-five million with 59. Yet the introduction of the Millionaire's Raffle meant that at least one person would win a million every week, with chances of that happening being less than ten million to one.
In 2022 Camelot, who ran the lottery in the UK since it started, lost the license for the renewal in 2024 to Allwyn, a subsidiary of Sazka a large lottery provider in Europe.  The decision was somewhat of a shock but reflected recent criticism aimed at Camelot.  The bid was successful in large part due to Allwyn's approach to good causes.
Types Of National Lottery Games
There are countless different types of lottery draws out there, even if you only look at those organised by Camelot in the UK. Here's a quick look at those that are currently available, including the odds of winning the lowest and main prize:
It's clear from the table that the best chance of winning the largest prize comes by playing Camelot's Lotto Hotpicks game, yet the top prize is also significantly less in that game than it is in any of the others. The jackpot in that game is around £350,000, with Thunderball coming in next courtesy of its jackpot of roughly £500,000. When it comes to the main Lotto, the lowest win of recent times was £1,951,446 in 2017 and the highest was £66,070,646 in 2016. Euromillions gives you the least chance of a win, but conversely the biggest potential jackpot. The largest won so far was £170,810,000.00, with an average win of £49,749,602.03.
If you would like to see a breakdown of all the major UK lotteries prize money and odds see our article on what is the best value UK lottery.  If you would like to know how to claim lottery prizes see our article on how to claim.
Other UK Lotto and Lottery Games

Moving away from Camelot-run lotteries and those played in foreign countries, there are a number of lotteries you can play in the UK alone that you might want to consider. The 49's has already been mentioned and that's run by the London-based company 49s Limited. They are also responsible for the Irish Lotto Bet.
If you've ever watched the TV then you'll doubtless have seen adverts for the likes of the The Health Lottery and the People's Postcode Lottery. The latter was launched by a Dutch company named Novamedia BV, having had success with a similar format in the Netherlands since it launched there in 1989. As the name suggests, winners are determined according to their postal code, with people subscribing on a monthly basis and draws taking place on a daily basis. The most that can be won through the People's Postcode Lottery is £400,000, with the odds of winning any prize coming in at about 1 in 162,000.
When it comes to The Health Lottery, it launched in the UK in 2011 and is operated by Northern & Shell; the same company that owns and operates the likes of the Daily Express newspaper and OK! Magazine. Its history dates back to the abortive launch of the National Health Service Lottery, which aimed to raise money for the NHS but was declared illegal back in 1988. The system is similar to the Lotto, with players choosing five numbers rather than six and the balls being number from one to fifty. The highest available jackpot is £100,000 and the chances of winning it are 1 in 2,118,760.
Free Lotteries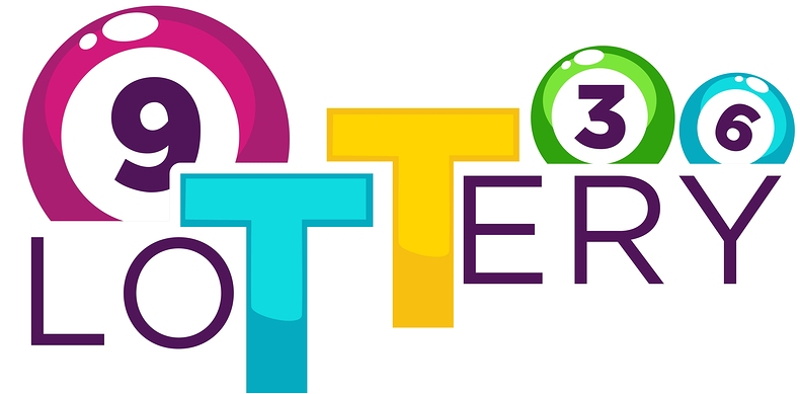 As the prices rise to play the main lotteries around the UK and in Europe, there's also been a rise in what are known as free lotteries. These are exactly what the names suggest: lotteries that you can enter without needing to pay any money for them, though the prizes are obviously significantly less than in paid for lottos. Don't be misled into thinking that just because they're free you don't have to do anything to earn your ability to play, either. A company called Raffler allows you to enter their lottery for the chance to win £1,0000 per day, though you need to watch two adverts in order to do so. Then, if you don't check-in to see if you've won and claim your prize then it will rollover to the next day.
The Free Postcode Lottery works in a similar way, with prizes rolling over if they haven't been claimed by the end of the day. The prize here is £300 per day and all you need to do to enter is have an account and enter your post code and email address. The DOB Lottery works like that too, with a £50 prize given out if your day, month and year of birth are drawn by the computer. Don't claim your prize, however, and it will disappear. There a lotteries for phone numbers, car number plates and even selected emojis, with all of them requiring you to check to see if you're a winner.
Whether these games are for you really comes down to whether or not you'd be pleased with the prize at the end of it. £1,000 for nothing isn't the sort of thing you'd turn your nose up at, but the chances of winning compared to how much work you'll need to do to win means that it won't be for everyone. Likewise if someone came up to you and offered you £50 simply for saying your date of birth, you'd be delighted. Yet if that person told you to ask them every day whether you'd won, some people might get bored a touch more quickly than others.
Lotteries, Charities and Good Causes
As mentioned earlier on the page, there has been a link between lotteries and charity causes since as early as the 17th century, when Dutch lotteries were used to help the poor and less fortunate in the Netherlands. That has unquestionably been taken to the next level with the modern lotteries, however. Even something as relatively unknown as the People's Postcode Lottery has an edict that says it will give at least 31% of of its taking to trusts that will in turn use the money to help community projects and charities both at home in the United Kingdom and more further afield.
Despite being a privately run company, the Camelot Group only actually maintains about 1% of all ticket sales as profit. 4% goes to cover the operating costs of running all of the various lotteries that it runs, with the other 95% being spent on both rewarding winning tickets and sending money to numerous charities and good causes. The company splits the money in a manner that it thinks is appropriate, as you'll see in the following table:
Since the National Lottery began, more than £37 billion has been given to over 525,000 good causes. The company is, understandably, proud of what they've done and you can even have a look on a website to see what money has been given to what causes local to where you live. The company makes the bold claim that, since 1995, every single person in the country has benefited from a project funded by the National Lottery, whether directly or indirectly. The company funds the development of films, the training of British athletes, to say nothing of the roughly £2.2 billion that was both the Olympic Games and Paralympic Games in 2012.
Other companies have similar rules in place for how much of their profit will be given to good causes, but there's no question that the National Lottery is one of the biggest contributors to charities and other well-meaning organisations in the UK. The EuroMillions tends to split the money it makes between the countries that play the game. As well as in the United Kingdom, money has been spent in the past in, Austria, Belgium, France, Ireland, Luxembourg, Portugal, Spain and Switzerland on the causes relevant to those specific countries. If it's something that bothers you then make sure you investigate the matter with the individual companies that you play the lottery with.
Do You Pay Tax On Lottery Winnings?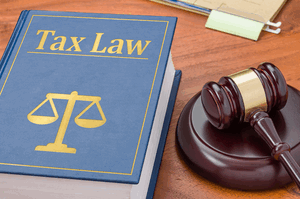 Each country has its own tax laws and implications that you'll want to be aware of. If you play EuroMillions in the UK and win, for example, then you won't need to pay any tax on your winnings. Play and win in Spain, Portugal and Switzerland, however, and you'll need to pay taxes on those winnings. Likewise, any winnings you pick up from playing the Lotto are tax free, with tax only being owed once you start to earn interest on the lump sum you've been paid.
In America things work different. For starters, you can choose to either receive a lump sum or else be paid out your winnings over time. If you opt for the former then you'll be paid less in winnings, owning to the fact that money is worth more over time and you'll therefore be paid more if you choose to receive regular payments. It's also worth noting that the IRS tax gambling winnings as though it's an income, which means that the top bracket would be taxed at 39.6% at the time of writing. The good news is that most of that is taken care of directly with the company you've won through, but the bad news is that the rest of it will be owed when you pay your tax bill.
On top of that, the state system in America means that individual States will tax you locally, too. The lowest amount is 3% in New Jersey, but nearby New York charges 8.82%. Had you won the Powerball when it was at $1.5 billion dollars and chosen to take a lump sum payment, you'd probably have ended up actually receiving around $577 million. Obviously that's not exactly a pittance, but it's certainly a lot less than the headline amount would have suggested! In short, if you ever win big then make sure you investigate the tax implications of the country you've won in.
Famous Lottery Wins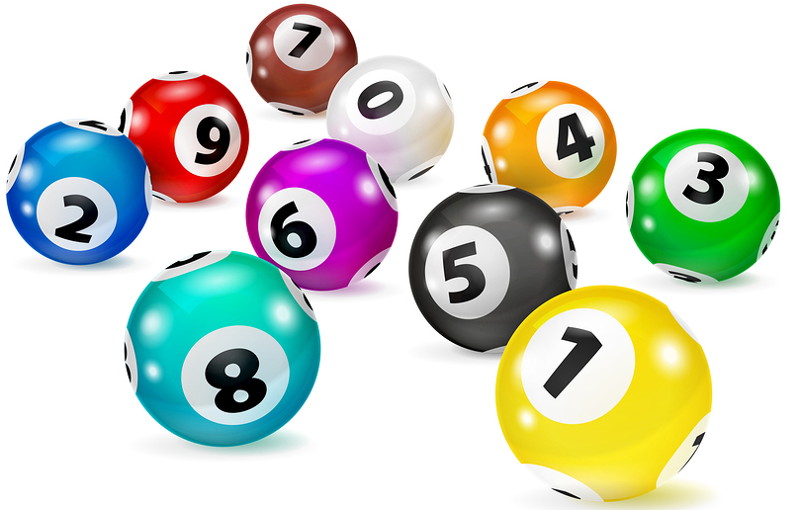 There have been countless winners of the many lotteries across the world in the years since they were introduced into the mainstream. Here are some examples of interesting stories:
Michael Carroll
Arguably one of the most famous lottery winners is Michael Carroll, a man that came to be dubbed the 'Lottery Lout' by the British media.
Carroll won £9.7 million in 2002 when he was just nineteen. A biography was written about him in 2006 entitled 'Careful What You Wish For' after it emerged that he'd lost most of his money and re-applied for his job as a bin man.
Pete Kyle
Retired Royal Artillery gunner Peter Kyle won £5.1 million in 2005. He spent it buying a luxury house, cars for his family and going on lush holiday, reportedly going through around £4,600 every day.
Three years later and Kyle had blown through all of his money, ending up living and working in a hotel in Plymouth whilst also having to claim benefits to make ends meet.
Mukhtar Mohidin
Perhaps one of the most tragic stories of a lottery winner belongs to Mukhtar Mohidin, the first person to become a multi-millionaire thanks to the National Lottery when he picked up just shy of £18 million when he won the first-ever rollover. He was a chemical factory shift-worker with a wife and three young children at the time, he was soon ostracised by his local Muslim community who believe that gambling is a sin.
He moved to the Home Counties but his marriage soon fell apart and he ended up getting together with an escort named Charlotte Doyle. Ultimately he was buried in an unmarked grave and shunned by those that knew him.
Richard Lustig
Not all lottery wins turn into bad news, of course. Just ask Richard Lustig, the man who has won the lottery in the US not once, not twice but seven times. We're not just talking about $10 wins here, either, with his first big victory in 1992 seeing him pick up $10,000. His largest win came exactly ten years later when he was on the receiving end of $842,000 and the Florida native claims he's won more than $1,000,000 over the years.
He's also done well to avoid falling into any of the same pitfalls as other names on this list, seeking financial advice as soon as he won a decent chunk of money and looking after it ever since.
Gareth Bull
Gareth and his partner won a mouth-watering £40,627,241 on the EuroMillions in 2012. The win made him richer than stars like Kylie Minogue, Ricky Gervais and Mick Hucknall.
The couple were determined to keep things as normal as possible for the children, though, limiting how much they spend and still do their shopping at budget stores like Aldi. One thing they also do is learn from the lead of the National Lottery, regularly giving money to charities and good causes.
The Future Of The Lottery

Perhaps the most unanswerable question when it comes to the lottery is what the future holds for it. Much like with punters that scoop the big prize, will things be handled sensibly or will we end up in a situation where the whole thing eats itself?
What is beyond doubt is that the lottery will move more and more into online play as the medium develops. The gambling industry knows more than most how important it is to engage customers via the internet and mobile phone applications, given that money taken online by bookmakers far outstrips any money taken in high street shops. The UK National Lottery is already pretty much there, but there's no centralised system in the United States to allow players to use an app or play easily on the internet.
How the various companies begin to develop the lottery's future with the advancements in technology remains to be seen, but it's beyond doubt that how they integrate the likes of virtual reality and augmented reality will dictate how popular the lotto is with young generations. It's important for companies to engage with Millennials and kids that are growing up now if they hope to survive as businesses. In truth, the shrinking economy around the globe means that winnings large amounts of money from a small investment is unlikely to become undesirable any time soon, but the various organisers will need to ensure that prizes are winnable and not just aspirational.