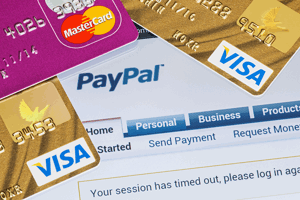 The best online betting sites will allow you to deposit and withdraw using a vast number of methods and payment options, others offer just a few. At OnlineBetting.org.uk we have done the research for you to help you pick the bookie with the right banking methods for you.  We weigh up the pros and cons of the various payment options offered by UK online bookmakers.
Ever wondered what Skrill or Bitcoin is? What are the benefits of using various payment services? If you already have a traditional or digital payment method then where can you use it?  Which bookmakers have the lowest minimums or highest maximums? What penalties or fees are there for using these services and how easy are they to set up and use? We have all the answers you need to make sure you bet in a fun, safe and secure way.
In this section we break down banking and payment options by type. Click on the payment options for additional details and information.  For casino payment methods visit our sister casino site OnlineCasinos.org.uk.
Quick Links
Card and Bank Methods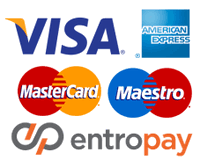 Most online accounts are funded through debit and credit cards. If you are unsure what card is the best to use or if you may incur any fees for using certain providers or card types then read our payment guides below. We have researched all major credit and debit payment methods and list all of our recomended bookmakers who provide them, along with minimums, maximums and any fees or charges.
The card is still the most universally accepted form of payment for online gambling.  For the widest choice, lowest limits and largest maximums transacting using your bank or store card is one of the best ways to go.

eWallets, Digital Wallets & Digital Currency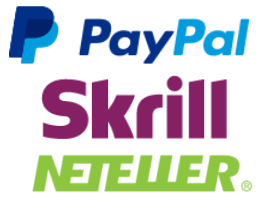 eWallets or Digital Wallets are basically an intermediate storage method for your cash. These accounts are funded from your existing bank account and you can control how money moves into and out of the account. There are several main benefits of digital wallet systems. A real draw is not having to constantly enter card numbers and codes to websites, simply enter your eWallet account number. If you cancel your bank card, change your bank card or are reissued with a new card following expiry then you only need to enter the new details in once place. This way you don't need to visit loads of different sites changing your payment details.
Digital accounts are very useful for those with several of online betting accounts, these allow you to keep your transactions in one place so you can monitor your winnings and loses more easily. Another major benefit of this system is the fact that bookmaker transactions do not appear on your bank statement, only the transaction to the eWallet. This can give you added personal privacy and security.
Finally if you happen to be somewhere where online gambling is restricted, or indeed if you use an account that is based somewhere where there are gambling restrictions, then eWallets are a great option for you. We are not saying that you should do anything unlawful, but are simply pointing out the fact. Below we show you some of the pros and cons of using eWallets to fund your online betting sites.

Cash and Cash Alternatives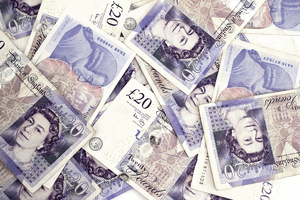 The switch from high street to online bookmaking has been brilliant for the punter for so many reasons. There are more bet types available, a greater range and depth of markets, games, live betting, streaming and most importantly tons of better value promotions and offers around. One of the only downsides to this however is the lack of options to bet in cash.
In the old days most bets were placed in cash, but what do you do if you still want to bet in cash but you want to use an online account? Do not worry there are options out there for you, from depositing cash in betting shops to use of pre-payment cards and cash voucher services such as PaySafeCard. Read our guides below to find out more.

Other Payment Options
There are plenty of other banking options available for depositing funds to UK betting sites.
We can't cover every method but you will find some of the other major payment methods from BACS and Bank Wire to the good old Cheque listed below.
Bank transfers in particular are very common means to fund online bookies, in part due to the fact they usually come with the highest maximum limits and no fees.
Minimum and Maximum Bets, Deposits and Payouts
The variation between individual betting sites minimums and maximum deposits and bets can be quite astonishing. We have created the articles listed here to help you find the online bookmaker with the right terms to match how you would like to fund an account and bet your cash.
Related Articles
The articles below are related to finance, banking, payment methods or funding a gambling site.  For more see our betting guides section.