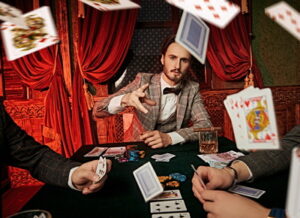 Gambling has long been a recurring theme in various forms of art and literature, reflecting its cultural significance and offering insights into broader social attitudes towards risk-taking and chance.
Looking at the cultural significance of gambling and its portrayal in various artistic mediums can help to shed light on broader social attitudes regarding betting and how people have felt about it over the years. From the thrill of uncertainty to the consequences of both success and failure, gambling serves as a lens through which society examines the complexities of human nature and the pursuit of fortune.
Gambling often serves as a metaphor for the inherent risk-taking nature of human beings.
In literature, characters who engage in gambling often symbolise those who dare to defy conventional norms and embrace uncertainty. In Fyodor Dostoevsky's 'The Gambler', for example, the writer explores the psychological depths of addiction and the allure of risking everything for the chance of success. Gambling also invites contemplation of themes related to luck and fate. In numerous works of literature and film, the outcome of a gamble becomes a metaphor for the capriciousness of life itself, such as Oedipus gambling with his own fate.
Consequences Of Gambling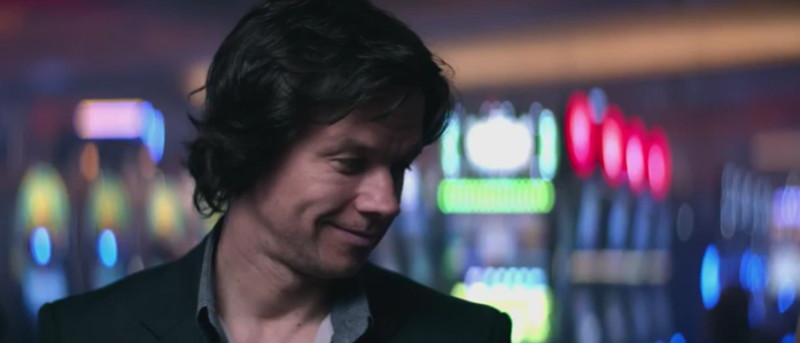 The consequences of gambling as explored in literature and film provide a profound insight into the potential rewards and pitfalls associated with this risky activity. Authors and filmmakers often use gambling as a narrative device to explore themes of addiction, moral degradation, ruin and the human condition. Alexei Ivanovich is a young tutor who becomes addicted to gambling in 'The Gambler'. The consequences of his gambling addiction include financial ruin, moral decay, and the loss of personal relationships. Dostoevsky's own struggles with gambling lend authenticity to the portrayal of the character throughout his work, which is often the case.
F. Scott Fitzgerald's 'The Great Gatsby' isn't solely focused on gambling, but the iconic novel delves into the consequences of excessive risk-taking and the pursuit of wealth. Jay Gatsby's extravagant parties, which feature gambling quite heavily, symbolise the corrupting influence of wealth and the disintegration of moral values. 'The Hustler', meanwhile, explores the consequences of gambling through the story of 'Fast Eddie' Felson, a talented pool player. Eddie's obsession with winning then leads him down a path of self-destruction, becoming entangled with dangerous characters as he loses sight of his personal relationships.
'Rounders', the film that was directed by John Dahl, delves into the world of underground poker and its consequences. The main character, Mike McDermott, is a talented poker player who risks everything in high-stakes games. The film examines the psychological toll of gambling and the challenges faced when trying to escape its grip. Through the portrayal of characters who succumb to the temptations of gambling, literature and film provide a powerful examination of the psychological, emotional, and social ramifications of risking one's fortune on chance.
Psychological and Emotional Depths
In literature and film, the depiction of psychological and emotional depth allows audiences to connect deeply with characters and their experiences.  Gambling, with its inherent risks, uncertainties and potential rewards, serves as a compelling backdrop to explore the human psyche and the complex emotions associated with taking chances. Indeed, in literature, gambling can be used as a metaphor to examine broader themes of risk, fate and the human condition. Characters who engage in gambling often reflect a range of psychological depths, including the allure of risk-taking, the thrill of uncertainty, the depths of addiction and the consequences of excessive behaviours.
Through vivid characterisations and introspective narratives, authors can delve into the inner thoughts, motivations and emotional states of gamblers, providing insights into their hopes, fears and desires. In film, gambling can be portrayed as a catalyst for intense emotional experiences. The highs and lows of gambling can be captured through visual storytelling techniques, highlighting the anticipation, excitement and despair that come with risking one's fortunes. Filmmakers have the ability to convey the psychological depths of characters through nuanced performances, visual cues and cinematic techniques, immersing the audience in the emotional journey of gamblers.
Gambling In Film
It is fair to say that gambling has been a fascinating subject in the world of film, offering a rich tapestry of narratives and characters that explore the excitement, risks and consequences of the gambling world.
From classic casino dramas to character-driven films, the portrayal of gambling in movies provides a captivating glimpse into this world. Martin Scorsese's 'Casino' stands as a quintessential example of a film that delves into the intricate workings of the gambling industry. Set in the glitzy and dangerous realm of Las Vegas casinos, the film showcases the allure and glamour alongside the corruption and destructive forces at play.
Through the characters of Ace Rothstein, played by Robert De Niro, and Nicky Santoro, played by Joe Pesci, the film explores themes of power, greed, loyalty and the consequences of living on the edge. Ostensibly a gangster film, the makers use gambling as the main subject because of the manner in which it has long been linked to organised crime.
It is also able to showcase how people might end up pushing their luck too far, taking too many risks and betting the House on one outcome only to end up with something else happening. That, of course, is the gambler's story all too often, just with added guns and drugs.
Gambling Is Rarely Painted In A Good Light
The reality is that gambling doesn't always get portrayed in the most positive light on film and in TV shows. In 'Ozark', for example, the casino boat that is bought by Marty Byrde is purchased for the specific intention of laundering money on behalf of the Mexican drug cartel for which he works. In 'Ocean's 11', those in charge of the casinos are painted as being cruel and violent types, which is why the decision to pull a heist against them is seen as being entirely fair from the audience's point of view. Name a film or TV show containing gambling and the likelihood is that it isn't painted in a good light.
This, of course, is quietly reflective of the industry in real life. Whilst you're unlikely to be beaten up or killed should you win regularly against a bookmaker, you might well find that they stop taking your bets. More often than not, the gambler is on the losing end of their activity. They don't end up going down a rabbit hole of drugs and being involved with the mafia, but there are certainly examples of people who find their lives falling apart on account of their gambling addictions. Is it entirely untrue and unfair, therefore, for gambling to be painted badly on screen and page?
For many, gambling is not the sexy and glamorous activity that it is made to look in something like a James Bond film. When 007 takes to the casino floor, he wins more often than not. This is in order to paint the spy as a sexy and accomplished person no matter what it is that he is asked to turn his hand to. If you were to walk into a casino and play chemin de fer, the House Edge tells us that you're much more likely to lose a good portion of your bankroll than you are to walk out with stacks of chips and beautiful girls accompanying you on your journey back to your hotel.
There are a huge amount of films and TV shows in which gambling is involved in some form or other and it is always used for a purpose. In 'Uncut Gems', Adam Sandler's character clearly has a gambling problem and believes that one last big score will see him clear of all of his troubles. This is a situation that many punters find themselves in, throwing good money after bad and believing that salvation is just around the corner, only to find that it most definitely isn't. From a social point of view, there is a lot we can learn about what we're supposed to think about a character from their relationship with gambling.
You might not realise it, but a writer or director is telling you something about the character that you're following simply by putting them in a casino and seeing what they do. Are they betting big on roulette with no care for what might happen? They're a risk taker with nothing to lose. Are they betting small amounts and losing, but can't stop themselves? They have impulse control issues. Even paintings that feature gambling in some form or another are telling us a story that we we understand without even needing to think about how it is that we understand it, just because of our own relationship with betting.