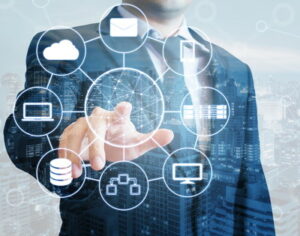 The betting world has changed dramatically in the internet age and the steady migration online has removed a lot of the past challenges to setting up as a bookie. New online bookmakers do need to own and maintain shops, employ hundreds of staff or advertise on billboards to get customers to bet with you. These days online bookies pop up on a weekly basis, but how exactly though do you set up a new betting site so easily and can you trust these brands over the older established names?
One way that new companies can start up so quickly and easily is by using third party software to provide the nuts and bolts of the sportsbook. This is not unusual and, in fact, has been the standard model for casino sites for decades. Most casinos don't run their own games, they are provided by software companies such as Playtech, Micograming and NetEnt, the casino site just packages these together in their own unique way, but in reality, you can play the same game with hundreds of sites.
Sportsbook software platforms work in a similar way supplying the general interface you see, the odds, features (e.g. in play, cash out, etc.) and the payment system associated with the site. Depending on how fully managed the brand is they may also run the customer service, promotions and often they may even hold the gambling license (issues by the Gambling Commission). The betting site then add their own designs, colours, logos and other features depending on how managed the product is.
On this page we talk about the major sportsbook software providers showing you some of the key brands that use that software. We also talk about how third party software works, various levels of service and the pros and cons for you as a punter vs more established traditional bookies.
Sportsbook Software Platforms and Betting Sites
Bet responsibly, BeGambleAware, for help quitting visit
Gamstop
. #ad.
FSB Technology
Owner:
FSB Technology Ltd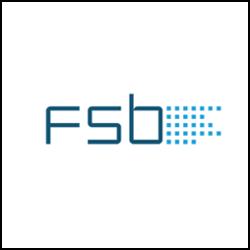 FSB are joint industry leaders with SBTech in the UK and they are based in London which really helps, as growing brands in the worlds most competitive betting market is no easy feat.  The company was established back in 2007 and was backed by the founder of Betfair and now process thousands of bets a second with over 25 major brands on board.
This is the company that many new brands choose to set up with, they are less expensive and pretty around the edges compared to say SBTech but they still provide a fully functional package.  There is more of a mix of brands here, with a lot more true white labels, as in they use FSB's own UK gambling licences, alongside partially managed brands where FSB provide the platform but the betting site themselves hold the licence (see examples of both in the table below).
When you look at FSB sites they tend to have a 'no frills' look, although in reality this produces a very fast and functional interface that is highly flexible. Brands can pretty much turn the FSB platform into any style they want, without losing out on the top end features people have come to expect form betting sites.  FSB are also innovators, they were, for example, the first platform to offer a fully responsive website that would work on all sized devices.
Known for running very good promotions, particularly loyalty schemes for regular bettors. Many say that the platform is best experienced on mobile, where they minimalist approach yields the best results.
SBTech (DraftKings)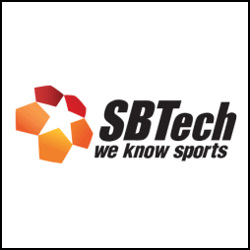 Since they were established SBTech have grown aggressively in the sportsbook platform market.  Known for producing a product aimed at more higher budget professional brands, they are quite expensive to use but for that brands get more unique features than with any other provider.
The premier brand for SBTech is the long established and well known betting site 10bet.  Both companies were originally established in Bulgaria are strongly linked.  The best place to see the SBTech sportbsook platform in its full glory is to via 10bet.
The provider is known for its vast range and depth of markets as well as for producing innovative features such as pulse betting, partial cash out, bet editors, bet builders and more.  The in play live betting from SBTech is regarded as the best around form all the platforms.
SBTech's platform provides a lot of set-up options, which is why the brands all look fairly different.  They have engaging promotions and good retention of customers and are known for attracting generally bigger bettors with higher value offers.  The company have won many awards, particularly best in-play software, best sports betting provider, best sportsbook, mobile product of the year, sports betting supplier of the year and sportsbook supplier of the year – kind of says it all.
In 2020 SB Tech became part of the massive US fantasy football and now betting company DraftKings.  This move now puts SB in a great position over their rivals due to the enhanced resources, access to markets (US in particular) and ability to do deals that should see them stay well ahead of their rivals.
Kambi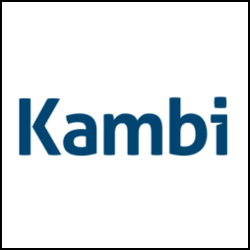 Headquartered in Malta and licensed in Guernsey, Kambi is in fact a spin off from the Unibet group, who they still provide the sportsbook platform for.  The highly successful listed sports betting services provider is aimed more at the high end established companies rather than start-ups, with goliaths like 888 previously choosing to run their sportsbook on the Kambi platform.
It's really not hard to see why this is the leading sportsbook service provider for some of the biggest gambling brands in the world, the entire package is superb from the technical platform through to the user interface.  Due to the nature of their clients you don't get more corporate than Kambi, although under the bonnet the company employs some of the best staff around.  With 600 experts on board they are relatively small (compared to say Playtech) but with some of the most sought after developers, traders, engineers and designers around it allows them to keep their product fresh and current.
There are few features or ideas that have been missed on this platform that includes live streaming, a vast market depth and range and a quality live betting package.  The company have won a lot of awards, including online sports betting supplier several times.  With very robust earnings and growth expect to see Kambi become more and more dominant in the higher end of sportsbook platform and odds provision over the coming years.
| Name | Owner | Own License | License Number | Visit |
| --- | --- | --- | --- | --- |
| | Kindred Group | Yes | 39430 | T&Cs Apply, 18+ |
| | Rank Group | Yes | 38750 | T&Cs Apply, 18+ |
| | LeoVegas Gaming PLC | Yes | 39198 | |
| | LiveScore Betting & Gaming | Yes | 56859 | T&Cs Apply, 18+ |
| | Kindred Group | Yes | 45322 | T&Cs Apply, 18+ |
| | Virgin Bet Limited | Yes | 54310 | T&Cs Apply, 18+ |
Playbook Engineering
Owner:
Playbook Engineering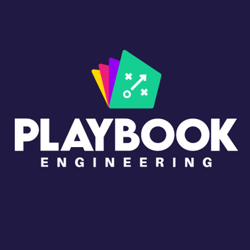 Playbook Engineering are a fairly new platform only established in 2021 but the London based company, who operate and are licensed under Playbook Gaming, have already created some waves with the quality of their product.
The entire ethos of the company and its in-house brand Rhino is about focusing on what matters to bettors.  The result of this is one of the most streamlined platforms on the market, everything about it is to do with making betting markets the focus enabling users to find what they want and bet on with without going through convoluted menus and pages.
As the company say themselves they have kept what is important for a betting site but done away with the noise around it that serious punters don't enjoy.  It is not hard to see why other brands have already signed up for their white label services.  They have managed to create something that is not only better than what other white labels run but is better than what most independent betting companies have themselves.  The big high street names could learn a thing or two from Playbook, that's for sure.
The company is still fairly niche but they have already set down a marker and we expect to see these guys grow a lot in the coming years, probably at the expense of many of the other platforms you read about on this page.
| Name | Owner | Own License | License Number | Visit |
| --- | --- | --- | --- | --- |
| | Bet21 Limited | No | - | T&Cs Apply, 18+ |
| | Playbook Gaming | Yes | 50122 | |
BtoBet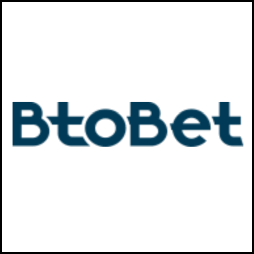 BtoBet are a sportsbook platform provider founded in 2015.  They gained initial traction in Latin, African and European markets with over 32 operators using the platform by 2020.  The innovative and stylish platform was noticed by Aspire Global, a group that runs many white labels in the UK and Europe.  Aspire previously used third-party platforms for their sportsbook, notably SB Tech, but a lack of full control lead AG to purchase BtoBet in 2020 for around €20 Million.
By acquiring BtoBet Aspire has positioned themselves well within the white label market.  They had previously acquired PariPlay for the gaming software and aggregation side and by adding BtoBet to the group they have ensured that all the software they now use for the sites is proprietary.
It is no surprise that Aspire have come to dominate in the white label betting landscape in the UK.  Where other white label brands, such as those run by ProgressPlay, will use another independent third party provider like BetConstrust, Aspire sites now run their own sportsbook platform. This gives them a far greater degree of control to tailor each site to its target audience.  It allows them to control the odds and margins, promotions, markets and the features they run.
The migration of sites operated by Aspire Global to the BtoBet platform was completed in 2021.  Since then those sites have begun to mature and have far more identity than they did when they were using SB Tech.  BtoBet also run platforms for non-AG sites but ultimately since the AG acquisition it is now very much synonymous with Aspire run sites.
OpenBet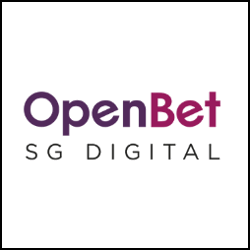 OpenBet was originally established in 1996 as Orbis Technology and have been producing sports betting digital tech ever since, making them one of the oldest and most renowned providers in the industry.  Like other huge providers such as Playtech, OpenBet produce all sorts of software and solutions for some of the biggest companies in the gambling world.  OpenBet can basically do anything when it comes to sportsbook solutions, from complete fully managed platforms to subtle third party integrations, you name it when it comes to sports betting they provide it.
The company developed its first betting application for the World Cup in 1998 and soon after developed a casino channel.  By the turn of the millennium the developer had already attracted high street giants Ladbrokes, William Hill, Paddy Power and the then new and unique online exchange Betfair to their books.  The fact they still provide services to these brands decades on is testament to the position of OpenBet in the industry.
In terms of sheer quantity of bets placed through its systems OpenBet is leaps and bounds above the rest, it claims to process over 2 billion bets each year.  The company have been named sports betting supplier of the year more than any other platform provider.
The company was renamed OpenBet in 2010 following an acquisition and was later bought again by the NYX Gaming Group.  NYX were themselves bought by Scientific Games in 2017 and this lead to SG Interactive and NYX Gaming merging into a new digital division called SG Digital, which has OpenBet at the heart of it.  Given the resources available and the relationship with the biggest players in the industry this provider should remain at the top when it comes to providing digital sports betting for a long time to come.
BetConstruct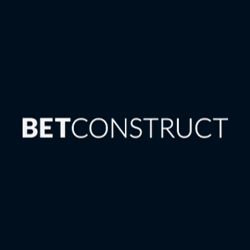 BetConstuct are a long standing multi-award winning provider of retail software, gaming platforms and sportsbooks.  There is clearly a pride in design with this company who have worked for the longest with Armenian brand Vbet.  Take a look at Vbet to see the latest BetContruct platform and features, you will immediately notice it is unique and different to most other online sportsbooks.
This is a sportsbook provider that doesn't try to create a platform based on traditional bookmakers sites, rather they have tried to do something unique, modern and forward facing.  With getting on 100,000 monthly events from a staggering 120 sports markets with over twenty languages supported and literally hundreds of payment possibilities it is easy to see why a new modern brand would chose BetContruct.
The pricing for a white label isn't bad and these guys are one of the only providers that have clear and transparent pricing on their websites.  They provide a very easy fully managed solution with a lot of choice and flexibility, providing features that many punters would associate with massive brands, such as auto cash out, 24/7 support, mobile apps and a lot of live events.
The software is not going to suit all markets and demographics, it is very sleek and stylish but that may put off some more traditional bettors.  The company are headquartered in Southampton in the UK although in reality it is mainly non-UK brands that use the software at present.  Saying that more recently there has been a push into the UK market so expect to hear more about them as time goes on.
| Name | Owner | Own License | License Number | Visit |
| --- | --- | --- | --- | --- |
| | Vivaro Limited | Yes | 44662 | T&Cs Apply, 18+ |
Altenar
Location:
Isle of Man, UK
Owner:
Altenar Technologies Limited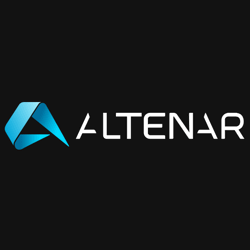 For those in the UK Altenar are a newer sportsbook platform but they have actually been going since 2011, which is longer than many other platforms on this page.  They initially focused on South American markets before diversifying into Europe, Africa, Asia and the rest of the world.  They are headquartered in the Isle of Man with commercial offices in Malta.
Despite being based in the UK the group have a more worldwide outlook and that is reflected in the platform, which is different to those set up with solely a UK outlook, such as FSB sites.   This is reflected in the diverse array of markets on offer that include all the traditional big sports and plenty of more novel ones like Squash, Badminton, Cycling and Volleyball.  They also have a modern outlook reflected in their commitment to eSports markets too.
The first major company to launch the platform in the UK was L&L Europe who run sites such as All British Sports, which has a very different style to most third-party driven sites.  It is still very British, though, and it is a platform that UK punters will enjoy.
The interface is clean and easy to use but not boring and bland.  It puts the markets at the centre as the focus, as it should be, but yet retains a vibrancy and a homely feel.  All in all a great platform and a nice new competitor for the UK market that will hopefully drive other platforms to improve.
| Name | Owner | Own License | License Number | Visit |
| --- | --- | --- | --- | --- |
| | L&L Europe Ltd | Yes | 38758 | |
Playtech BGT Sports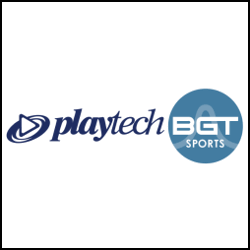 Even if you are new to the world of betting and gaming software Playtech needs little introduction, they have been at the forefront on online games for over 20 years (established 1999) and continue to set the benchmark when it comes to casino game development.
It therefore isn't surprising that Playtech also provide sportsbook platforms, the difference however to other providers is Playtech are very expensive and the therefore the brands that use their platform tend to be well established household names – which goes to show that it isn't just new start ups that use sportsbook software.
Playtech don't have any fully managed white labels under their license, rather they provide software solutions to existing operators. The arm of the company that provide the sports package is known as Playtech BGT Sports, or PBS for short. This relatively newly established division was launched 2016 and provides software for betting terminals as well as digital products in a range of countries. It was formed through the acquisition of Best Gaming Technology GmbH which was merged with Playtech's only sports arm and then spun off – hence where the 'BGT' comes from in the name.
As you might expect from the gaming arm of the company the sports platform is very stylish indeed, highly customisable with pretty much every tool and integration you can imagine. Operators that run Playtech platforms and services are a level above the typical 'white label' you get from the likes of FSB. These companies operate in multiple markets, may have retail divisions, massive player bases and lots of third party systems to integrate.
TG Lab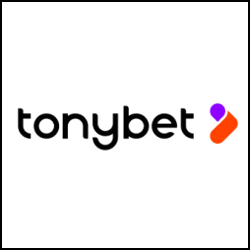 Tonybet itself is a betting site set up by a former Lithuanian poker player known as Tong G, back in 2009.  The idea behind the site was to create an independent platform with the main focus being the user experience, rather than just trying to get people to spend money.
This attitude meant that Tonybet grew in its home country of Lithuania, but rather than sell out to a big firm the brand played the longer game and spent their resources on their product to make it better and more unique.  The Lithuanian site was sold to Betsson in 2016 and this gave the company a cash injection to move into new markets.
Tonybet as a brand has since become hugely successful in Europe, where people recognise the system is well build and highly intuitive.  They only moved into the UK in more recent times, but again have already had quick success as punters seek something different away from all the new site clones.
The fact the system has been developed over time by actual players, rather than in a few months by throwing money at it, has produced a genuinely great product.  Based on this Tonybet have now begun to allow some brands, carefully selected ones, to use their platform and licence as a white label.  Unlike some churn and burn platforms like FSB, however, these are fantastic sites that will likely have much greater long term potential.
Tonybet changed the name of its platform to TG Lab and it is now used by other brands, such as STS.
OddsMatrix
OddsMatrix is the sportsbook provider from EveryMatrix, they provide odds and statistics feeds to a wide range of gambling operators and betting sites and they also have a fully managed white label solution.  Their premier brand is JetBull, which is owned by EveryMatrix and operates under their UK gambling license, this is the best site to visit to get a full view of the software and its potential, the entire site is operated and managed by EveryMatrix and is kind of like their show room.
You can see from the dedication to the design and style that this is a modern developer and their location in Malta gives their interfaces a more continental feel.  They pride themselves in particular on the range of live betting feeds, covering a wide depth of sports and the speed of their bet settlement.  This is a well stocked platform with a view to the future with a very good responsive design.
This is a cheaper option than some of the other platforms and so tends to attract newer brands and start-ups.  While the OddsMatrix may be a more budget option you wouldn't know it to look at it, making this a great solution for companies trying to break into a new market.  The platform is also not over-subscribed meaning new white label sites can still look unique compared to others.
EveryMatrix also provide casino, gaming, payment and affiliate platforms, as all in one solutions go this is a good option.
NOTICE: EveryMatrix White Labels Closed To The UK
In September 2019 the UK Gambling Commission suspended the license of EveryMatrix, the parent company of odds matrix, for responsible gambling failures.  On the back of this EveryMatrix has now decided to withdraw all of its white labels from the UK market and as we will only list UK licensed sites we can no longer show you sportsbook brands powered by OddsMatrix.
Importantly the license suspension and withdrawal decision does not affect the software manufacturing or supply part of the business.
Is Sportsbook Software All The Same?
There are of course a lot of similarities between brands running on the same software but not as much as you might think. Betting sites running the same software are rarely clones of each other, this wouldn't be good for either the bookie or the software provider in the long run.
Most of the similarities are visual. Just like buying a new home or car, bookies can personalise their package by adding and removing features to make the site more bespoke. They can choose how many banking options they want, for example, or whether they want to offer things like virtual games, what format they want their in-play markets in, which games they want or whether they will provide features like cash out. They can also choose whether to run their own offers or what margins they would like to set or if they want to run their own customer services, etc.
When it comes to establishing a new brand with a platform the sky is the limit. Depending on the set-up budget and level of management required it is possible to establish a brand on a platform that has everything from the most bizarre sports bets to the rarest games and features. The idea that sites running third party packages are inferior to established betting sites is therefore not true, if anything you could argue with these brands you are getting a more refined overall set up. As each new site targets a slightly different niche too for punters this is great as you can find a perfect site to suit your tastes.
Now we will look at how platforms work breaking down the major services offered.
How third party sportsbook platforms work
The idea behind software providers is very much like the franchise model we've seen for years in things like coffee chains, fast food outlets and catalogue retailers. If you want to set up a new bookmaker from scratch it can be a very costly business, requiring odds traders, admin staff, web developers and designers, payment processors, games suppliers and various licences. Therefore using an established product makes a lot of sense allowing you to launch your business quicker and cheaper than you otherwise would.
This helps keep the online betting market competitive preventing old established brands from closing out the market. Anyone can set up a site through a third party provider, like those shown on this page, but exactly what does the software company supply and how do they do it?
Interface and Design
The idea behind a managed platform is brands can add their own themes, logos, colour schemes and design elements but the underlying interface works perfectly out of the box.  This means the site is responsive to any sized screen device, operates optimally without buffering or crashing and doesn't come with the bugs you often find when you build a new site from scratch.
The level of management (see later) will define how much of the interface is their own vs how much is provided by the software company.  The most basic solution being you run your own website independently and draw in data feeds from the provider for what you need.  The most automated solution allows you to use the entire system from the platform, adding in basic design elements.
Designing a new site from scratch costs a huge amount upfront, requiring designers, web developers, etc., with on going costs to maintain and improve the service.  It is a lot more efficient to use a tried and tested existing solution and for this reason you find very few completely new independent sites emerging these days, at least when they first launch.  It is more common for a brand to launch using a third party interface and switch to their own later down the line once they have the cash and experience needed to build it.
Odds and Margins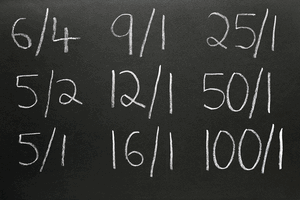 Generating your own odds is one of the most costly things for a bookmaker. Odds traders are highly experienced people that can assess a market full of variables and price it in a way that is competitive for the customer but also builds in a profit margin for a bookmaker. Doing this effectively within a small percentage range is not easy and therefore one of the biggest benefits of using sportsbook software is that this is done for you.
Most managed sites have odds supplied for them, although that doesn't necessarily mean all brands using that platform have the same prices by default. This is because most providers will let sites set their own margins, meaning you can price things competitively. This can often be done on a market by market basis, allowing companies to target markets and sports they want to attract bets on and conversely offer less competitive prices on markets they don't want customers to wager on.
An example of this is Red Zone Sports, this is a brand that uses the SB Tech platform but their niche is US sports. They therefore run very low margins on US sport markets compared to competitors but have more conventional markets for traditional sports such as football and horse racing.
This is a prime example of why brands that run on software are useful to punters as they can focus their product to give value in certain areas, often out-competing the multi-billion big names like Bet365, Ladbrokes-Coral and William Hill in certain areas. Having several accounts split between old established names and new brands can give you a betting site portfolio that gives better value over time.
Customer Support
Depending on the level of management brands can decide if they want to run support themselves or if they want the software provider to do it for them.
The advantage of running your own support is you can manage your brand identity better with customers and make unique decisions. The problem with this of course is you need to supply your own support staff and infrastructure that carries a high set up cost. The effect of this is newer sites that run customer services themselves tend to have shorter hours (e.g. 9-5 Monday to Friday) and may not have all the options available. Phone support is something that tends to be missing in this situation.
If the platorm runs the support for the brand the service offered tends to be more generic, but as the nuts and bolts of the package are run by the provider they can often more effectively answer technical questions. The real benefit to the customer in this situation is the longer opening and quicker response times, the software company will likely provide support 24/7 and through more methods.
What you tend to find is when brands first start out they are more fully managed and at this point it makes sense for the provider to run the support. Later down the line as the brand starts to bring more control in house they may switch to launching their own support that can be tailored more to the specific site.
Banking
Another very costly set up cost for a new gambling company is provision of payment. It takes a lot of time to set payments and this needs to be done with each provider you want to work with (VISA, MasterCard, PayPal, Skrill, Paysafe, Neteller, etc). Therefore using the software company to run your banking makes a lot of sense to begin with.
Payment providers also take a cut of every transaction made and when negotiating these fees as an independent site they will often be more than those that the software provider can achieve. Like many things with using third party platforms the economies of scale apply and this is especially true with banking.
You will notice many new sites that run their own banking are restricted to card payments to begin with and this does not suit all punters. By using a software company to run the payment side you can add eWallets such as PayPal or Skrill or pre-paid voucher systems such as Paysafecard.
The other benefit of allowing the platform to run the payment system is they will already have in built anti-fraud monitoring and protection.  Preventing fraud is a legal requirement to hold a UK licence and this can be expensive to set up an monitor for smaller companies.
Promotions
One area where sites can make betting their product unique is by coming up with their own promotions to suit the types of markets they want to push. Therefore, you will see pretty much every single site will have a different offering for existing customers.
This again is an area that can be managed, partially managed or completely independent. Sites can select their own package of deals from a pre-selected list, including standard things like best odds guarantee and acca insurance. The degree to which promotions are truly bespoke depends on the operator and how much they want to spend generating and running them. Regular offers for existing users is one of the best sign posts for the type of bookie they are, some choose to have tons of different offers, others will focus on a few higher value offers or schemes.
Welcome offers are one area where you may see the same offers between different brands using the same provider. The reason for this is to prevent abuse, by using an established sign up deal from the software provider operators can be more certain of their liabilities and less open to bonus abuse. This isn't always the case but often you will find new sites especially sharing similar introductory offers.
Live Streaming, Data, Statistics & News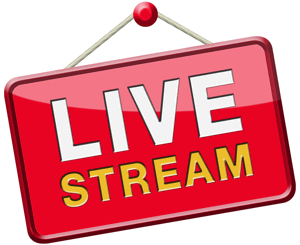 Buying your own data feeds and licenses from the likes of OPTA is extremely expensive, one of the biggest benefits of using a platform is they can provide these statistics to the brand much cheaper through a super-license.  This means new brands can provide in depth results, statics, fixture and sometimes news information where they otherwise would not be able to, making the site more attractive and more useful to the punter.
Live streaming can be very expensive, licensing costs vary by sport but if you want to stream to an audience independently you need serious cash to get going.  Platforms can allow you to pick and choose live streaming or even just live animations, often at a fraction of the cost.  This means newer brands can compete with richer more established streaming sites making them more competitive.  It also allows them to pick sports to stream that may be rare elsewhere, allowing them to focus on a specific niche to give them an edge.  For example, a new betting company is unlikely to compete with the likes of William Hill on football or tennis streaming but they may be able to on handball or badminton.
Licenses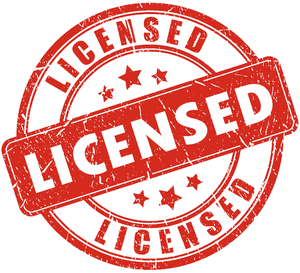 The most critical aspect to running a betting site for UK customers is to possess a UK gambling license. This is an absolute must and a legal requirement for all companies, whether they are based in the UK or not.
Applying for a licence takes time and requires the betting company to demonstrate certain features, protections and policies before it is granted. Therefore, you will find many sites will start off using the licence of the software company, at least while they wait to get their own in place.
This has many benefits for the brand, allowing them to launch quicker with full customer protections in place. The negative however is it is far more restrictive operating under another licence and this effects how much of their own stuff they can do on site.
Taking the example from the last section promotions. If you run a promotion, especially a welcome offer it must be legally complaint and the licensee is responsible for making sure of this. Therefore, sites running off other companies licences are limited in what bespoke offers they can run.
The general rule is brand new sites will often use the license of the software company to begin with switching later down the line as they expand and personalise their sites.
Quicker Bet Settlement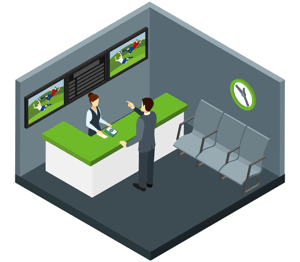 We know how frustrating it can be to see your bet win and then have to wait hours to get paid out.  This is one reason why many choose to stay with their existing big brand rather than switch to a new site, even if the new site is giving better value odds or promotions.
Using a platform to manage betting markets means wagers can often settle in real time, giving a huge advantage to a new brand.  This can often make the difference when it comes to customer retention and is one of the strongest draws of a managed package.
It has been proven that faster bet settlement not only leads to happier punters but it also encourages more betting, as many of us will often put subsequent wagers on if we win.  If however that money takes so long to reach us that the next event we want to bet on has passed it can often lead to users leaving and not coming back.
Casino, Games and Other Sections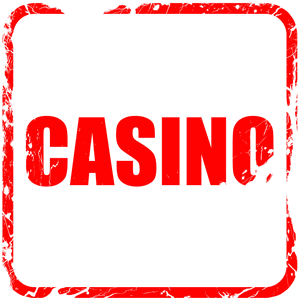 Of course, if you use any betting site online these days you know that they don't just offer sports bets. Every site now offers games to a degree, and why wouldn't they, it is as easy to integrate into the package as any other feature and provides players with more options.
Some brands source all their own casino games from each individual casino software company but most will use a pre-packaged selection from the platform. This also applies to other games on the site such as virtual sports, instant win, lotto, bingo, scratchcards, etc. The level to which the site designs their own gaming sections is again up to them and depends on how much management of their own products they want.
Many sites that used to be sports bookmakers in the real world and have used a third party platform to launch online will often use a pre-packaged general casino and gaming product. Conversely others operators from a more gaming background may actually focus on making their casino product more unique and instead have a more general pre-package sportsbook.
Risk Management, Reporting and Profit Margins
The problem with being completely independent is it isolates a company if anything goes wrong.  There are many professionals and professional agents out there who set out to exploit weak lines and promotions to try to beat the odds.  This is especially risky in the early phases of a new company when capital reserves are lower meaning any big hit could take down a new operator.
Sportsbook platforms have some very advanced software that allows them to identify betting activity much quicker, allowing faster decision making, such as changing odds or reducing stake limits on over-exposed lines.  This same software also allows brands to see real-time data more quickly and accurately, which ultimately can be used by operators to better manage profit margins.
These same tools can be used to help better manage user limits, identify events that have low liability and therefore are suited to higher limits, or identify markets with high liability suited to lower stake limits.  This isn't all just about making more money for the betting company however, these same features can help manage users gambling in a more responsible way, which is another legal requirement to operate in the UK.
Security
Betting companies are required to store a lot of sensitive information about people as part of their legal obligation to know their customers by verifying identity, age, residential status, etc.  This is on top of all the sensitive banking information they store and of course any funds held in your account.  The potential security risk therefore of someone trying to hack the system is significant and therefore brands must operate a high degree of security encryption to protect this information.
As with many of the aspects discussed here it is significantly more expensive and time consuming to set up your own security systems in house to begin with.  It is therefore a benefit to most companies to use the existing security systems in place through the platform.  It makes it safer for the bettor who can sign up with a new brand safe in the knowledge that their information is safely stored in a tired and tested system.
For the operator using strong security can make the difference between making it in the industry or not.  It is not just customer information that unscrupulous agents go after and there are many people out there who will hack a site simply because it is a competitor or maybe because they simply don't like the operators.  Adding a security solution is one of the most popular options for all levels of managed brands.
Fully Managed vs Partially Managed
There is no absolute best fit model for running an online bookmaker site on a third party platform, it all depends on the level of control the brand wants to have over its own destiny and how much they want to spend at set-up vs ongoing costs.
Fully managed brands have almost everything provided by the platform, including the gambling license.  This is a good option for new brands that want to launch quickly and develop their product fast.  Being fully managed means they don't have to spend a huge amount of capital to get up and running, although the cost of that is they need to pay higher commissions to the platform company to manage the various elements.
Partially managed sites provide a happy medium for many operators, keeping control of more services and features in house while outsourcing other elements.  Many new online bookies that derive from existing independent high street brands will often follow this model as they will already have some elements of being a bookie, such as odds traders, promotions and target markets, but they won't necessarily have the infrastructure in place to design and run an website.
As a general rule newer brands tend to me more fully managed, then as they gain a footing in the industry with larger cash reserves and more experience they will progressively move to a more partially managed solution.  As sites evolve they may also move platforms as some are better for fully managed solutions and others are better for partially managed integration.
Whether a site is fully or partially managed there is still a wide range of possibilities for the way the site looks and what the site does depending on what level of service they go for.  As we talked about earlier brands can choose to a degree what markets, commission levels, payment options, betting features and other sections they want to add into the package.  A site can be fully managed but still be fairly cheap to run if the brand doesn't go for too many 'extras', conversely the brand could be partially managed but go for lots of 'extras' from the provider pushing up their costs.
What Is A White Label?
Many will have heard the phrase 'White Label' in relation to new sites.  A white label is basically a fully-managed solution, the idea being you take the entire existing product form the platform and brand it with your own logos and monikers.
A lot of new brands start out as white labels and these are the sites that tend to look most similar to each other.  Again there is nothing wrong with white labels, it's how the vast majority of new brands get started these days, but they can be very much the same to begin with.
If you are looking for a new site to bet with in general you should only sign up with one white label from each platform, otherwise you are basically getting the same product duplicated.  Saying that if you like a specific promotion or feature of a white label it means you can get access to the same again by signing up with another white label on the same platform.
White labels are safe, they are backed by the platform provider who also holds the licences.  The platform will also run all the banking and payments.  It is true that white labels are more likely to fold but there is no risk to your funds in the process.
How Much Does It Cost To Lauch a Betting Site?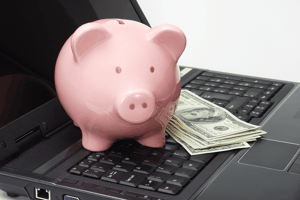 There is no straight forward answer to this question, it largely depends on how much a brand want to build independently before they launch and how much they want to license in.  Even using a fully managed platform to get going without much infrastructure in place however is still going to cost six figures and to be serious about this you would need to be starting with a bank roll of at least £500,000 – £1,000,000
Initially a set up fee will be charged, which will be variable depending on the type of product taken, the licences you wish to operate under (e.g. it tends to be more expensive to operate with a UK licence than a Maltese licences) and the type of partnership you are taking.  At a very minimum level you are looking at £20-25,000 initial set up fee, rising to £100,000 or more if you are taking multiple products such as gaming alongside.
The second major cost is commission.  The platform charge the brand a commission known as revenue share.  It does what it sounds like, the software company provide the resources and then take a share of the revenue.  This again is highly variable depending on the level of management the brand opts for but for a completely managed white label this can be as high as 60%.  There will also likely be an in built clause that means the cost will be a set amount, say £100,000 a year, if that revenue share amount falls below this level.
These costs are in addition to any of the companies own costs to set-up, even with a fully managed package they need to have some staff and infrastructure in place.  There are also server costs, tax (which will vary by jurisdiction) and other factors to think about and of course they need a lot of cash in reserve to cover any loses from big wins their customers may have.
It is therefore not something that anyone can just do, if you are thinking of becoming your own bookie you either need a lot of starting capital or a strong investor before you can even think about it.  Even with a fully managed solution where you massively reduce initial costs it wouldn't be safe to go into this industry without a large bankroll.
As a comparison it is about ten times cheaper to set up a bingo white label or about a quarter of the price to set up a casino-only site – hence why you see so many more bingo and casino sites around compared to sportsbooks. Casino and bingo sites are also inherently less risky as the games themselves are automated and fixed odds meaning they don't carry the same unpredictability as a sports market, helping operators guarantee a more steady profit.
Are These Sites Just As Safe To Bet With?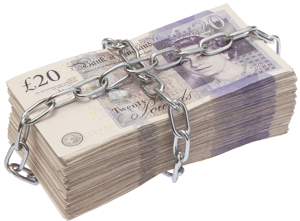 The short answer is yes.  The regulations that govern all betting companies ensure that as long as the site you are betting with is licensed then there is no more risk in betting with a new white label vs an established brand.
Bookmakers are required by law to keep deposits in a separate account which cannot be used as capital by the company.  This means should the worst happen and the company folds then your funds are secure.
The laws in place to prevent fraud and protect vulnerable people also apply across the board, whether the company is decades old or whether they were established last month.  The only thing to be absolutely sure of is the brand you are betting with holds a full UK license, or relevant license in whatever territory you are gambling in.  If you choose to bet with an unlicensed betting site and they take your money, or close down, then there is little that can be done in the eyes of the law, especially if they are not UK based.
Pros and Cons vs Traditional Betting Sites
Bigger is not always better and this is evident by the fact that so many people choose to leave the likes of Ladbrokes, Coral, William Hill, Betfred, Bet365, etc., to go and bet with a new brand.  Of course new companies will not be able to match the resources available from a multi-billion company but then they are not shackled by history, shareholders and other factors that can lead to complacency.  Let's look at some pros and cons of betting with a new site:
Pros
More Focus – Many new sites are able to focus on specific markets, sports or bet types and this can often mean you get a more bespoke experience to suit your tastes.
Less Clutter – Modern big brands can have sprawling sites with so many sections and features it makes finding things a choir.  Newer sites are often easier to use and are more user friendly, they also tailor their package with the platform to suit their niche, rather than trying to be all things to all men (and women).
Online-Only – New gambling sites need only focus on providing a digital product and this can often mean a better rounded site.
No History – History can tie you down, one example is mobile betting.  Older sites were set up for desktop and have migrated to mobile, whereas newer sites are able to design from the get-go to be seamless on all devices.  In many ways they are better suited to the way we like to bet in the modern day.
Retention – At the end of the day when you bet with the big boys you are a number on a massive spreadsheet.  New companies need loyalty to survive and therefore will often go the extra mile to keep you on board.
Design – Being an older brand means it can be difficult to move with the times.  The very latest cutting edge designs can often be found with third party platforms way before the independent bookies catch up.
Cons
Market Range – You are always going to have more choice with a bigger brand, and so if variety is your thing betting with a new site running on a platform can be a little limiting.
Banking – If you bet by card you will notice no difference but if you like to gamble with a range of payment providers the fact is traditional bookies generally give more options.
Limits – If you like to bet big or at high odds you will tend to find newer companies have lower limits, the resources of traditional brands means they can take more risks.
High Value Promotions – Let's face it the big betting sites are also the richest and this often means they can run those hugely valuable deals (money back if you lose, bet £10 get a £10 free bet, etc) for existing customers that new companies can't afford.
High Stakes and VIP – If you bet big and want rewarding with bespoke margins and hospitality then frankly the new boys won't be able to compete, you are better off with a traditional bookie.
How to become your own online bookmaker
Launching a site through a sportsbook platform is designed to be as easy as possible.  All you need to start up is a registered company, enough money, a base of operations and most importantly a good name. Applying for a gambling license is probably the most complicated part, but if you are going to use the existing licence from the platform then this makes life even easier.
You can read more detail about becoming your own bookie on our new sites page.