Neteller is a digital e-wallet service operated by the PaySafe Group. Neteller provide an independent simple, fast and secure system that allows individuals to fund online betting accounts.
You can use Neteller as an intermediary to add funds from your normal bank or card or for other forms of payment such as bitcoin.
The system is useful for keeping your betting transactions in one place or in cases where other payment methods are not applicable, it is also useful for preventing gambling transactions appearing on bank statements.
Most UK betting sites accept Neteller, see the table below for individual bookies Neteller funding requirements.
Betfred - Best Neteller Betting Site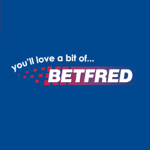 If you want to bet using a Neteller account you can't do better than Betfred, they have low deposit limits of £5.50 and a £5 minimum withdrawal amount. Their size also means they have the resources to process withdrawals quickly allowing you to get your money back in less than two days but in most cases in a matter of a few hours.
Neteller is the most secure means to bet with a online bookie without needing to share financial and personal details directly, it provides the highest level of browser encryption available. You cannot claim the Coral welcome offer when depositing by Neteller but you can sign up using a different method (e.g. bank card) and switch to Netller later.
Betfred also offer in store transactions that means you can link your online account in store, this would let you deposit using Neteller online then withdraw in store in cash (or vice versa).
Online Bookmakers That Accept Neteller
18+. Play responsibly, BeGambleAware, for help quitting visit
Gamstop
. #ad.
| | Site | Min Deposit | Min Withdraw | Fees | Withdrawal Time | Visit |
| --- | --- | --- | --- | --- | --- | --- |
| | Betfred | £5 | £5 | 0 | Up To 48hrs | T&Cs Apply, 18+ |
| | BetGoodwin | £10 | £5 | - | 24 Hours | T&Cs Apply, 18+ |
| | 10bet | £10 | £1 | - | 1-2 Business Days | T&Cs Apply, 18+ |
| | Unibet | £5 | £10 | - | Up To 12 Hours | T&Cs Apply, 18+ |
| | Smarkets | £10 | £10 | 0 | 24-48 Hours | T&Cs Apply, 18+ |
| | William Hill | £10 | £5 | 0 | Up To 24hrs | |
| | Ladbrokes | £5 | £5 | 0 | Up To 6hrs | T&Cs Apply, 18+ |
| | Coral | £5 | £5 | - | Up to 24hrs | T&Cs Apply, 18+ |
| | Boylesports | £5 | £5 | - | Up To 24 Hours | T&Cs Apply, 18+ |
Using Neteller To Fund Betting Accounts
The principle behind e-wallet services like Neteller is simple. The service acts like a digital bank account. Fund the account from virtually any source, bank account, card, cash vouchers, wires, bitcoin and more. This account can then be used as a proxy to fund secondary accounts such as betting websites.
The service is particularly useful if you want to keep all of your betting transactions in one place away from a conventional bank account or if you want to fund your betting account from several sources this can be done through Neteller. Funds also clear far quicker with the bookmaker for deposit / withdraw than with other direct funding methods such as bank transfers or card payments.
The real advantage of Neteller is for customers that cannot fund accounts by other means. This may be because you do not have a bank account or due to your bank account being based in a country where online gambling is not legal. Some funding sources are free and other are liable for fees, check in advance before you fund an account. Very few bookies charge fees themselves for deposits and withdrawals via Neteller, although some do, see our table above.
Ultimately Neteller provides flexibility to a customer. It allows you to keep certain transactions such as bets away from your grocery shop and utility bills so you can see what you are actually winning or losing. Neteller is so widely accepted you can often spend your money directly from your e-wallet with a huge range of online companies other than betting sites. Signing up is easy, as is linking your bank account or other funding mechanisms to the account. Neteller is used in over 200 countries and is based in Britain. The service is safe and secure.
Neteller Gambling
Neteller can be used to fund any betting account in any country where online gambling or funding of online gaming accounts is legal. Exceptions include countries like the US where funding of online gambling accounts is currently illegal.
Neteller is a great service for those with bank accounts based in countries where gaming is not legal. Even if you are in the UK, betting through a licenced UK betting site, many of these banks will not let you fund an account. Neteller offers a great intermediate service in this instance, it should be fine to fund your Neteller account and then use this to fund your betting account. A list of countries where Neteller cannot be used or is limited is found further down this article.
Neteller Sign Up Bonus and Free Bets
Possibly the biggest issue with using Neteller as your primary betting site funding source is this can make you ineligible for some of the welcome bonuses and free bets available. Details of these restrictions can be found in individual bookmakers reviews.
Due to duplication of accounts and previous abuses of introductory offers many bookies now restrict their new customer offers from Neteller and Skrill funded accounts. Some bookmakers will however still let you use these funding methods and still qualify for the bonus.
If you would like to use Neteller to fund a betting site but still want to get the sign up offers then we suggest either using a bookie that does allow it or using another funding method when you first set an account up (like a bank card, PayPal or a cash voucher like PaySafeCard) and then switch to Neteller for your next deposits.  Alternatively try an eWallet where you can get sign up bonuses such as ecoPayz.
How to Bet Using Neteller
This really is an easy process. Register for an account or if you already have an account simply make sure it is funded. Register a payment method(s) with Neteller and once verified you will be able to load your e-wallet with funds. Ideally the registered address for Neteller will need to match the registered address you have with a betting site. Neteller has the added convenience when your bank card expires or account number changes then you only need change it on their system not on every online account you possess.
When depositing into a betting site select Neteller as your deposit option. All you need to do is drop in your account ID, email address, deposit amount and currency (if applicable) and your funds will deposit instantly. Withdrawing is just as easy but generally you must withdraw using the same method as you have used to deposit.
Your Neteller account will initially be limited to a few hundred pound total for the account. To switch to larger limits you are required to verify the account with ID and proof of address. Once verified limits are lifted.  This is a legal requirement from the Financial Conduct Authority (FCA) and is required for all money issuers wishing to operate in the UK.
Neteller can effectively be used as you would use a conventional debit card. As long as you have funds loaded it is easy to place your bets this way. Neteller accept a dizzying array of payment options a list of which can be found by clicking the link below. This includes all major credit and debit cards, bank accounts, bank wire and voucher systems. Some methods such as bank transfer are free but Neteller do charge fees for some of these payment options, see the link below and our fees section for more information.
In additon to Great Britain Pounds (GBP) Neteller also accepts funding in the following 26 currencies:
Australian Dollar – AUD ($)
Brazilian Real – BRL (R$)
Bulgarian Lev – BGN (лв)
Canadian Dollar – CAD ($)
Danish Krone – DKK (kr)
Euro – EUR (€)
Hungarian Forint – HUF (Ft)
Indian Rupee – INR (Rs)
Japanese Yen – JPY (¥)
Malaysian Ringgit – MYR (RM)
Mexican Peso – MXN ($)
Moroccan Dirham – MAD (د.م.)
Nigerian Naira – NGN (₦)
Norwegian Krone – NOK (kr)
Polish Zloty – PLN (zł)
Romanian New Leu – RON (lei)
Russian Ruble – RUB (руб)
Singapore Dollar – SING (S$)
South African Rand – ZAR (R)
Swedish Kronor – SEK (Kr)
Swiss Franc – CHF (Fr.)
Taiwan Dollar – TWD ($)
Tunisian Dinar – TND (د.ت)
United Arab Emirates Dirham – AED (د.إ)
United States Dollar – USD ($)
Colombian Peso – COP ($)
Net+ Card
There is also the option to get a Net+ pre-paid MasterCard, either as a virtual card or physical card.  This lets you spend money with online and offline merchants directly from your Neteller account and can be used anywhere that accepts MasterCard.
A very useful option to fund casinos that don't accept Neteller directly.  There are no fees for purchases although there are for cash withdrawals from ATMs.
History of Neteller
Neteller were first launched in 1999 in Canada under the parent company the PaySafe Group. Since 2004 they have been based in the UK and authorised by the FCA and unlike many banks they hold at least 100% of the money they have deposited at any one time.
The company started processing gambling payments back in 2000 and quickly rose to a position where by 2005 the company was handling payments for 80% of gambling merchants in the world, mostly based in the US. Accounts of US users were however frozen and the company's founders arrested back in 2007 due to its use in online gambling since it was made illegal in the USA. At this point nearly 95% of the company's revenue came from the US market.
Despite recent attempts to diversify the company's revenue has taken a long time to recover to the levels it saw prior to pulling out of the US. Neteller have reversed their reputation and now represent one of the leading digital wallet services in the world for many transactions beyond online betting. Due to its long history as a method of funding betting accounts it is widely accepted by UK bookmakers.
Countries Where Neteller Can Be Used For Gambling
Neteller currently operates in over 200 countries world-wide however it is not available for gambling and betting in all. The list below shows countries where Neteller is not available or CANNOT be used at all or for gambling.
USA
Canada
Hong Kong
Israel
Macao
Singapore
Turkey
Thailand
Malaysia
Indonesia
Security
Neteller services are very secure and regulated by the FCA. In many senses the system is far more secure than inputting bank or card details directly into bookmakers websites. With an e-wallet service you only need to provide your funding details once.
If for some reason a bookmaker account was ever hacked the hackers would not be able to access your card details. The only funds at risk would be those in your betting account at the time.
Neteller use encryption technology that many countries militaries would be proud of. The company also have a close interface with card providers such as VISA and MasterCard ensuing the highest levels of security at all stages.
To deposit from a bank or card addition passwords are required to further prevent breaches. As Neteller is not a bank and does not loan money they also hold 100% of their deposits giving added safety and security.
Fees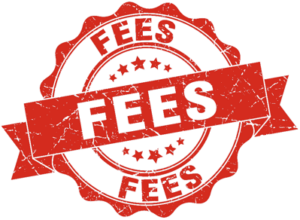 Neteller do have fee free funding from certain sources, including all bank transfers and wire transfers except faster bank transfer (1.5% fee). Most funding sources however do carry a fee ranging from 0.5% to 20%, a full list of fees can be found on the Neteller website. For example common funding methods such as Visa, Maestro and MasterCard carry a fee between 1.9-4.95%.
Fixed fees also apply for withdrawals and can be found on the same page by clicking the link below. As an example a bank transfer carries a fee of €7.50.
Most bookies do not charge fees themselves for using Neteller but not all. Bookmakers that charge fees can be found in the table at the top of this article.