Apple Pay is now available as a deposit method with some of the UK's top online bookmakers.  The eWallet feature is available to Apple users who own all types of devices, and it is both highly secure and hugely convenient, since it is built into Apple devices so there is nothing extra to download.
Depositing with Apple Pay allows you to use your usual bank cards, but rather than registering the card with the betting site you only need to register the details with Apple.
The Apple Pay feature can then be used to send payments to your bookie or casino without the need for them to directly know your card details or account numbers.
The other added benefit of the service is the convenience of using your phone or tablet to bet without ever needing to find a card, use a pin, or enter a three digit CSV security code.
For more about how Apple Pay works and things to consider when using it to fund your betting account, continue reading.
Bet365 - Best Apple Pay Betting Site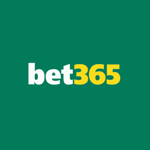 Bet365 were one of the earliest adopters of Apple Pay, in fact, they are often the innovators of the industry, which is why they have some of the most loyal customers and have become a giant; it is also why we reccomend them as the best bookie for the payment method.
ApplePay minimum deposits are just £5 with bet365 and you can fund up to £5000 in a single transaction, transactions are instant and you can select which card in your Apple wallet you want to use when depositing. For withdrawals you cannot use Apple Pay directly but will need to use another authorised banking method, such as a bank card.
Online Bookmakers That Accept Apple Pay Payments
18+. Play responsibly, BeGambleAware, for help quitting visit
Gamstop
. #ad.
| | Site | Min Deposit | Withdraw Method | Fees | Visit |
| --- | --- | --- | --- | --- | --- |
| | 10bet | £10 | No Withdrawal | - | T&Cs Apply, 18+ |
| | Fitzdares | £10 | Card | - | |
| | Unibet | £5 | No Withdrawal | - | T&Cs Apply, 18+ |
| | Party Casino | £10 | Bank / Card | - | T&Cs Apply, 18+ |
| | William Hill | £5 | Bank Transfer | - | |
| | Ladbrokes | £5 | Back To Card | - | T&Cs Apply, 18+ |
| | Coral | £5 | | - | T&Cs Apply, 18+ |
| | LeoVegas Sports | £10 | Other Method | - | |
| | Boylesports | £5 | Bank or Card | - | T&Cs Apply, 18+ |
About Apple Pay
Apple Pay is digital payment method for all kinds of Apple powered mobile devices; so iPad, iPhone, Apple Watch, etc. It can be used to pay for things as you would with a normal card in stores, within apps and through websites, using either touch ID, face ID, or a pin code to verify.
The payment service technically falls under the eWallet category, although you don't really store any funds with Apple, the technology allows Apple to debit your bank account in order to make payments.
Apple Pay effectively digitises your debit cards and authorises transactions from your bank card once you have satisfied the security process using touch/face ID or your pin code.
You aren't just limited to one linked bank account either, you can register numerous cards with Apple and then choose between them when it is time to pay. It is slightly more laborious then something like Trustly, for instance, but then you have the added benefit of being able to use Apple Pay for real world purchases too, not to mention the convenience of having everything linked with other Apple products.
Most big banks available in the UK now support Apple Pay, including: American Express, Barclays, Bank of Scotland, Clyde Bank, Co-op, First, Halifax, HSBC, Lloyds, MBNA, Marks & Spencer, NatWest, Metro Bank, Nationwide, RBS, Santander and TSB (this list is not exhaustive).
The technology used by Apple Pay keeps your card and bank information private from the betting site you are using, or any other merchant you use the feature with for that matter, because instead of sharing your details with the merchant directly, Apple create a dynamic security code generated specifically for each deposit/transaction.  This code or payment token cannot be used by anyone else in the chain to reveal your bank details, so no third party need ever have your bank information, unlike when using a debit card, for example.
What's more, Apple have committed to not tracking their users' usage.  Only you, your bank and the site you fund will have any transaction history stored. Apple also take some liability for transactions, although most liability is still between you and your bank in the unlikely event of any fraudulent use.
How to use Apple Pay
There are two entry requirements for Apple Pay, one is that you own an Apple device, and the other is that your bank or card issuer supports payments this way.
If you have both of these then setting up payments is unbelievably easy.
To use the Apple Wallet on an iPhone you will need to add a payment debit or credit card (although credit cards cannot be used for gambling).
You will already have an Apple ID and your finger print will already be registered when you set up your device, as may facial recognition be.
Go to the apple wallet section in settings and add a card.  You can input the details manually or scan your card using your camera, this will identify the long number.
On the next screen verify those details then enter the expiry date and security code.  You can also edit the number if the camera couldn't pick it up properly, but it's always worked for me.
Go on to read and verify that you agree with the terms and condition, then check the details for a final time.
A second factor of authentication is required for set up, you can either choose to receive a text message or call up your bank, but this won't happen every time you use the service.
Once you've got your verification code enter it and your card will be activated.
You can now use apple pay straight away.
Apple Pay for Gambling
The only limitation on using Apple Pay for gambling is the availability of the service with the betting sites themselves, and your location at the time you wish to pay.
The ability to gamble using the eWallet is dependent on whether the underlying card payment methods can be used to gamble with too.
You can legally fund betting sites and casinos with Apple Pay if:
You are currently residing in the UK (or country where gambling is legal).
The bank account/card from which you want to deposit is based in a country that allows payments to gambling operators.
The payment method itself allows use for gambling related purposes (e.g. AmEx cannot be used, even with Apple Pay, see later).
Using Apple Pay to Deposit
Once you are set up to use the service there is no significantly simpler way to make a deposit.
Select Apple Pay as your payment method, enter the amount of money you would like to deposit and press pay.  Your apple wallet will open on screen and from here you can select the card you would like to use if you have multiple methods registered, or move straight to verification if not.
Now place your thumb or finger on the fingerprint scanner to verify the transaction, or you might use face ID if that is an option.
The payment will process in seconds and your funds will be in your account in an instant.  You will also receive a receipt, as you would with any Apple payment, in your notification centre and in your wallet.
Minimum and Maximum Limits
Minimums and maximums are generally comparable with those for normal bank cards at the lower end, but the higher end might be capped a little lower.
For example, the bookie in the screenshot below has a £5 minimum and £5,000 maximum deposit limit.  This is generally a transactional limit rather than an absolute limit.

Debit Cards
Debit card payments are generally the best means to fund online betting accounts via Apple Pay, as they are universally accepted and come with the best terms.
American Express
American Express do not themselves allow payments to gambling operators, irrespective of where you are based or who you are trying to fund.  This is true whether using AmEx direct, through Apple Pay, or through any other eWallet service such as PayPal. Easiest just to think of AmEx as a no no across the board for gambling transactions.
Other Cards
It is possible to use cards from any money issuer that allow Apple Pay to fund your online bookmaker as long as it is not a credit card.  For example many non-bank financial institutions offer current account cards that can be registered for Apple Pay, Marks and Spencer, for example.
Bank / Card Statements
You will be able to see your transactions on your bank statement. Apple Pay simply acts as an intermediary between your bank and the merchant and so the transaction is still recorded by your card issuer.
Fees
There are currently no fees charged to the user by Apple Pay. The bookies do have to pay to use the service, and a very small number of them may try to pass this fee on to the bettor, but most absorb the cost themselves. This is something to check, although if a fee is charged then it will be charged by the bookmaker and not by Apple.
Using Apple Pay to Withdraw
Currently withdrawals through Apple Pay are not possible.
Some will allow you to withdraw any winnings from Apple Pay deposits by bank transfer, whereas others allow you to withdraw back onto your registered bank card.
This means withdrawals can take longer than if you were using another payment provider, but that's one of the compromises you have to make for the convenience of using Apple Pay to deposit.
The withdrawal policies will likely become streamlined as more betting sites come on board with Apple Pay, so this side of things may well improve as time goes on.
Advantages and Disadvantages of Apple Pay for Betting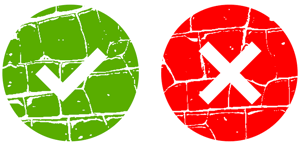 The main advantage is the sheer convenience of adding funds to your account without even leaving the app or the site.
Deposits are astonishingly quick and this is especially useful if you have a time critical bet to place.  On the other hand, some may actually find this a negative; in some ways it is almost too easy to deposit in the moment without stopping to think, so those with poor impulse control might not want to use it.
Other advantages include keeping your card details anonymous, only having to update expired cards in one place, and not having to carry around cards or remember security numbers.
There are not too many disadvantages to Apple Pay, although presently the need to have another validated bank payment method with the bookmaker in order to make withdrawals is a pretty big one. It kind of negates the purpose of anonymising your bank details too.
It's not the most widely accepted of payment options either, so you might find it's available at some bookies you use but not others.
Security
Since you need your finger print or your face to validate payments, Apple Pay is one of the most secure ways to make purchases online and offline too.
The fact that bank cards have weaknesses that make them vulnerable is the whole reason that Apple Pay came into existence.
Instead of sending personal details to merchants like gambling sites, Apple Pay takes this information and packages the payment into a single use digital token.
The digital token is then encrypted with a key specific to the merchant you are trying to pay, so it's impossible to use it for anything else.
This adds more security to the system as each payment can only be unlocked by that specific processor and for a specific purpose.
You can think of it like a coupon that can only be used by you, in a specific shop, to buy a specific product on a specific day. It's useless other than for the thing you validated it for.
Apple also sends your device number and a further security code to the site to verify the transaction without requiring any of your personal card details.
There aren't many safer ways to pay, but as mentioned already, the fact that withdrawals need to be made via a different method kind of negate this point.