British people wager more per head than any other nation in the world. Fortunately the UK has some of the most stringent gambling laws in the world and any bookmaker or betting site that operates in Britain are required, by law, to offer and promote responsible gambling to all of their betting customers.
Predicting the correct result or outcome of an event and winning some money in the process is an unparalleled feeling. This is why gambling when done properly is a great leisure tool, it can make you feel great, confident and alive at the same time. For the same reasons gambling can be highly addictive and because of this betting sites are required to offer a number of tools and services to encourage responsible gambling.
In this article we tell you what tools are available and how to use them. Find out where to get independent advice, how to operate parental controls, what is required to get a gambling licence and more.
For detailed information on gambling licences and the gambling commission see our article on licencing and law.
Bookmakers Responsible Gambling Features
18+. Play responsibly, BeGambleAware, for help quitting visit
Gamstop
. #ad.
This comparison table is designed for you to compare the responsible gambling features offered by the licenced UK bookmakers listed on this site.
The links here WILL NOT take you to bookmakers' websites.
Click on a logo to be taken to the review (where available) where you can see all responsible gambling services provided by that operator.
| Bookmaker | Self Exclusion | Deposit Limits | Activity Alerts | Limit Access | Time Out |
| --- | --- | --- | --- | --- | --- |
| | Yes | Yes | Yes | No | Yes |
| | Yes | Yes | Yes | No | Yes |
| | Yes | Yes | Yes | No | Yes |
| | Yes | Yes | Yes | No | Yes |
| | Yes | Yes | Yes | No | Yes |
| | Yes | Yes | Yes | No | Yes |
| | Yes | Yes | Yes | No | Yes |
| | Yes | Yes | Yes | Yes | Yes |
| | Yes | Yes | Yes | No | Yes |
| | Yes | Yes | Yes | No | Yes |
| | Yes | Yes | Yes | No | Yes |
| | Yes | Yes | Yes | No | Yes |
| | Yes | Yes | Yes | No | Yes |
| | Yes | Yes | Yes | No | Yes |
| | Yes | Yes | Yes | No | Yes |
| | Yes | Yes | Yes | No | Yes |
| | Yes | Yes | Yes | No | Yes |
| | Yes | Yes | Yes | No | Yes |
| | Yes | Yes | Yes | No | Yes |
| | Yes | Yes | Yes | No | Yes |
| | Yes | Yes | Yes | No | Yes |
| | Yes | Yes | Yes | No | Yes |
| | Yes | Yes | Yes | Yes | Yes |
| | Yes | Yes | No | No | Yes |
| | Yes | Yes | Yes | No | Yes |
| | Yes | Yes | Yes | No | Yes |
| | Yes | Yes | Yes | No | Yes |
| | Yes | Yes | Yes | No | Yes |
| | Yes | Yes | Yes | No | Yes |
| | Yes | Yes | Yes | Yes | Yes |
| | Yes | Yes | Yes | No | Yes |
| | Yes | Yes | Yes | No | Yes |
| | Yes | Yes | Yes | Yes | Yes |
What is Responsible Gambling?
Exactly what it says on the tin. Gambling is one of the most exciting things you can do and it so it is no surprise that even strong willed people sometimes fail to know when to stop. Sometimes we need someone to help us control our betting so that we can do it in a responsible way and still enjoy the process. This is exactly what the law is designed to do, not to stop us betting completely but to make sure we do it in a controlled and crucially fun manner.
Despite what many think the aim of bookmakers is not to rinse us out of every last penny. It is far better business for a bookie to help you bet responsibly and in an affordable way, this way you can go on betting for years. You will enjoy it more and in the long run they will earn more.
Many tools exist to encourage you to gamble responsibly from self exclusion to deposit limits. All of these features are discussed in this article. Some people will prefer to use all of the tools and others a select few. Effectively use whatever tools help you to gamble in a responsible way but yet still keep the fun.
Some responsible gambling tools and processes are enforced (under the 2014 Gambling Act) and others are voluntary from the industry. Different betting sites go to various lengths with the features and services they provide, full details of bookmakers responsible gambling policies can be found in the relative section in our betting site reviews.
What is the Gambling Commission?
The UK Gambling Commission is a body that provides gambling licences and enforces gambling legislation.
It is an independent non-departmental public body sponsored by the Department for Culture, Media and Sport. It was set up under the Gambling act of 2005 and regulates all commercial bookmakers, casinos, bingo halls, etc., Including the National Lottery.
The commission not only regulates bookies but is there to protect you as a punter. You can easily search the site to find out if an operator has a UK gambling licence. Every bookmaker on this site is licenced with details including licence numbers found in our individual betting site reviews.
Below are some links to important pages on the gambling commission website. For more details about the gambling commission and licences see our article on gambling licences.
Please note spread betting is not covered by the gambling commission but instead falls under the financial conduct authority (FCA).
What Are Betting Sites Required To Do By Law?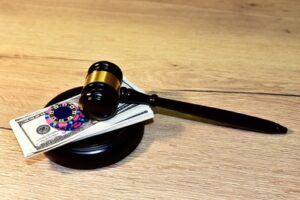 On November 1st 2014 the Gambling Act 2014 came into force.
This effectively requires all operators who want to transact with or advertise to punters in the UK to have a gambling commission licence.
Bookies are required to:
Adhere to the Gambling Act and statutory regulations.
Report criminal activities (and obviously not conduct crime themselves) and ensure gambling is conducted in an open and fair manner.
Prevent Children and vulnerable people from being exploited or harmed by gambling.
Enforce socially responsible codes of practice such as self-exclusion procedures and give assistance to people who are, or may be, effected by gambling related problems.
Maintain technical standards (e.g. random number generation).
Provide remote gambling time-out facilities, deposit limit features and automatic self-exclusion.
As you can see betting sites are required to promote socially responsible gambling but there is no set recipe and this is one reason why different bookies have such a difference in the features they have available.
What Do Betting Sites Do To Help Gamble Responsibly?
Bookies do a lot on top of self-exclusion to help punters gamble responsibly. Bookmakers get a hard time from certain sectors about issues such as betting terminals in shops and other factors that are supposed to be blighting society.
Rather than waiting for the law to enforce codes of practice several have joined forces to create their own voluntary code. An example of this is the joint voluntary code signed up to by the UK's four biggest bookmakers, Coral, Ladbrokes, William Hill and Paddy Power.
Under this voluntary code these companies have agreed to:
A ban on TV advertising of sign up offers before 9pm
Withdrawal of advertising of gaming machines in betting shop windows
Devoting 20% of advertising space to responsible gambling messages
This is in addition to the initiative taken by the Association of British Bookmakers (ABB) (now merged into the Betting and Gaming Council (BGC))taken in 2013 and which came into force on 1st January 2015.
This states that bookmakers will be involved in:
The creation of a new independent body lead by an independent standards commissioner.
Funding major TV advertising campaigns to promote responsible gambling.
Ensuring all advertising contains responsible gambling messages.
What Happens If A Bookmaker Breaks The Law?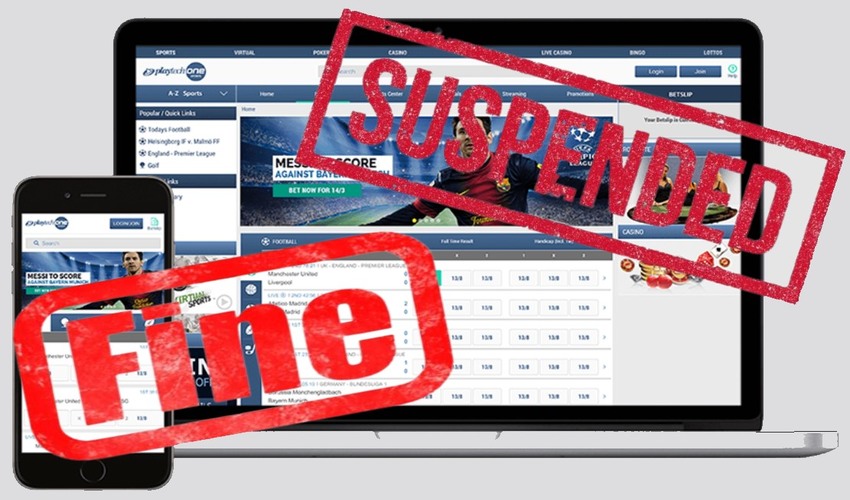 They can have their licence revoked and effectively are banned from trading in the UK in the worst case scenario, so it gets pretty serious.
Getting a licence back could take years, and they are so valuable it is no surprise that full bans very rarely happen. First of all the gambling commission will try to resolve any issues before formal action, as long as the issue isn't deemed too serious of course.
If formal action is taken then criminal proceedings can be taken against the operator. More details can be found in the commissions compliance documents and in our licensing article.
More often, large fines are issued to those deemed to have breached their license agreement.
In recent year the Gambling Commission has seriously stepped up the charges against operators failing to conduct themselves properly too.  In the year 1st April 2017-2018 the commission levied over £18,000,000 in fines, up from just £1,600,000 the previous year. This rocketed to £44.6 million in 2022, which was a 76% increase on 2021, so they aren't messing around.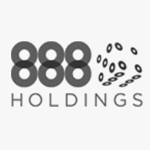 If you want any proof that the Gambling Commission takes its responsibilities very seriously then look at what happened when 888.com were fined a record £7,800,000 for failing to protect vulnerable customers in 2017.
The issue surrounded customers who had self-excluded themselves from 888.  They were prevented from gambling on sports or casino but because of loop-hole in their system customers were still allowed to play online bingo.
Over 7000 customers were allowed to make £3.5M in deposits between them despite being excluded.  One customer lost £1.3M, including £55,000 stolen from their employer, playing 3-4 hours a day over the course of 13 months.
There is no excuse for the failings of 888 but to be fair to them they did not allow excluded customers to gamble deliberately and they co-operated with the GC investigation the whole way, accepting their fine first time around.  We promote 888 on this site as I believe they are committed to responsible gambling, but they did make a very big mistake and were punished accordingly.
As I've said customers who gamble in the UK are protected by some of the most stringent laws in the world.  If you feel a company is not adhering to their commitments to protect vulnerable customers then complain, it will not fall on deaf ears.  For more about about to complain see our complaints article.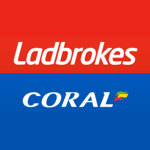 In the same year as the 888 fine above, 2017, the Ladbrokes-Coral group were fined a massive £2,300,000 for social responsibility failures.
This case surrounded two customers who managed to gamble £1.3M in stolen funds through the Gala Interactive brand, owned by Ladbrokes-Coral.  Despite both customers displaying clear signs that there could be problem gambling issues Gala failed to sufficiently investigate or curb the gambling behaviours.  One customer lost over £837k over a course of 14 months and the other over £432k over just under one year playing online games at Gala.
The investigation started by the Gambling Commission revealed that Gala did not appropriately interact with both of these customers despite stating that problem customers would be identified quicker following a similar case previously.  The fact that Gala had already been in the dock about this and allowed it to happen again is the reason the fine in this case was so big, designed to serve as a warning to other companies to sure up their responsible gambling procedures.
The company were ordered to pay back the over £1.3 million owed to the theft victims of the two customers along with a further £1M to go into a research fund into the causes of problem gambling.  Both of the customers were found guilty and sentenced to 4+ years in jail for the offence.
Again there is no excuse for this type of procedural failure and Gala being an experienced brand and part of a massive company really should have known better, especially as this exact issue had been raised with them previously.  You can read more about this here if it is of interest.
In early 2018 the William Hill group received one of the largest fines in history form the Gambling Commission.  The fine was brought in relation to poor enforcement of social responsibility regulations and anti-money laundering.
The case related specifically to 10 players who were allowed to deposit money gained from criminal activity over a period from November 2014 to August 2016.  William Hill itself gained £1,200,000 in profit from the activity.
In three highlighted examples:
A customer was allowed to deposit nearly £550,000 with the only verification being a phone call where the player claimed they earned a £300k+ salary.  In fact they were earning £30k a year and the money was being sourced illegally.
Another was allowed to deposit in the region of £150,000 and lost over £110,000 over a year and a half without any significant responsible gambling intervention.
A third customer deposited £650k over the same period and although the account was flagged as potential money laundering management procedures failed and the player was allowed to continue for a further 6 months before their account was suspended.
The company was issued with a £5M fine with additional instruction to divest themselves of the £1.2M in profit gained.  This is yet another strong sign for the GC that they will not let UK licenced companies get away with this activity.  It also clearly demonstrated why betting sites must verify your age, identity and source of funds.
32Red, owned by the Kindred group, were fined £2,000,000 in June 2018 for systematic failure in protecting a customer with problem gambling.  Despite making over £750,000 in deposits with over 20 incidents indicating problem gambling 32Red did not intervene or carry out any financial or social checks as they are obliged to under the conditions of their license.
The customer was not only given no appropriate help but they were also offered bonuses repeatedly to encourage further play.  Even after the customer won over £1M and instantly gambled this again the betting company did not act.
The fine includes all financial gain, around £700k, £1.3M to be donated to the National Responsible Gambling Strategy and the costs of the case.
2018 was a big year for GC clamp-downs on operators who were not fulfilling their legal obligations.  The biggest fine of the year, and second highest on record, was doled out to Daub Alderney (a bingo and casino site network and subsidiary of Stride Gaming) in November of that year.
The operator failed to appropriately check the source of funds for 742 accounts that deposited over £50,000 with the company. There was also issues in relation to payment details that did not match those of the customer and numerous duplicate accounts allowing self-excluded players to continue to bet.
The GC also found there were "significant limitations" in Daub's ability to "proactively identify and mitigate risk". Daub were found to have given insufficient resources to identifying social responsibility risks, including a lack of staff training and no specific policies for VIP players.  Customers were also inappropriately offered incentives to continue gambling.
Going forward Daub will now also have additional stipulations on their license, such as money-laundering mandatory training for staff and appointment of a money laundering officer who holds their own personal management license.  The brand also needs to engage in regular external audits with the GC to prove they have implemented appropriate strategies.  Daub admitted fault and put away £4M to deal with the fine, the GC therefore sent out a strong signal by almost doubling the fine levied based on what the board expected.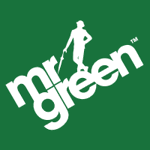 Mr Green, the Swedish betting brand bought by William Hill for £242 million in 2018, was fined £3,000,000 by the UKGC in February 2020 for failing to appropriately enact procedures that prevent harm and money laundering.
Specifically the brand did not carry out social responsibility checks for some customers, one cited in the report gambled away a £50,000 win before depositing £1000's more without the brand intervening.  In another example Mr Green allowed one customer to deposit over £1,000,000 without sufficient checks on the source of their funds.  In this case the group accepted a payout claim for £176k that was made ten years previously as evidence.
The Gambling Commission expects operators to verify any sources of funds where there could be suspected money laundering.  This was not done to an appropriate level by Mr Green who were also shown to be accepting things like screenshots of crypto-currency accounts listed in dollars as adequate source of funds.

In 2020 Betway went quiet over the Cheltenham Festival, which was a strange move for a company that usually goes all out for the event and sponsors many feature races.  The reason for this became apparent when the UKGC released its largest fine to date for the operator right in the middle of the festival in March.
The £11,600,000 fine was levied against the company principally for failing in customer protection and preventing money laundering.  The case centres around one customer who was allowed to deposit over £8 million in four years losing over £4 million of this.  Betway did not appropriately check  the source of these funds from this VIP player as well as other funds totalling up to £5.8 million.  The company also failed in their social responsibility, allowing one customer to deposit and lose nearly £190,000 in just two days.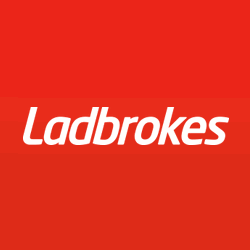 Ladbrokes were on the receiving end of the largest UKGC fine to date in August 2022, a staggering £17,000,000.  The record fine was issued for serious failings by Ladbrokes in monitoring customers who were racking up large debts with the brand.  The issues relate to customers who deposited large amounts between December 2019 and October 2022 that went mostly unchallenged.
One customer was able to deposit nearly three quarters of a million pounds over 14 months without undergoing any checks for money laundering.  Another customer was able to fund their account to the tune of £230,000 over 8 months but were only contacted a single time by online chat.  A user that lived in social housing was able to deposit £186,000 over 6 months without any significant checks.
The fine relates to Entain as a whole, not just Ladbrokes.  This is because some customers were allowed to create accounts with other brands within the company without undergoing checks.  One customer who was blocked by Coral for spending £60,000 in 12 months was able to open an account with Ladbrokes unchallenged and deposit a further £30,000 in a single day.
The fine is not only a record at the time it was issued it is also a serious warning to Entain.  Basically, they are on a last warning now and further failures in this regard could lead to a license suspension.
The 19.2M fine handed out to William Hill in March 2023 set yet another record, it was also interesting as it came just before the release of a new gambling review and was possibly linked to the UKGC wanting to show its teeth amidst criticism in the past that it hasn't done enough to stop large companies flouting the rules.
The fine in this instance relates to an array of failings actually spread across William Hill International (65%), Mr Green (20%) and William Hill Organisation Ltd (15%).  The main reason for the fine being so high was down to social responsibility failings, for example, one customer was allowed to open and account and spend £23,000 in just 20 minutes without any checks at all.  All customers are supposed to be monitored for this and new customers especially shouldn't be able to gamble to this level until affordability has been assessed.
That was just one of a wealth of customers who had suffered similar failings. Linked to that the group failed in some money laundering checks, allowing customers to make large deposits without appropriate due diligence.
While all the failings came before William Hill in the UK and Europe was purchased by 888 Holdings it is the new company that will bear the burden of the record fine.  888 had already been struggling having taken on so much debt in the purchase of William Hill and their share price took a further hit on the news on this fine.  It is said the UKGC found so many failings here that they considered revoking the gambling licenses, but in the end stopped short and issued a record fine instead.
Tools and Features Provided to Aid Responsible Gambling

The devices described here are tools to help you control your gambling.
These features on their own will not control your betting they will simply help you.
If you want to control the way you bet and gamble you must first make the decision within yourself and then use these features to help you do it.
Self-Exclusion
All bookmakers are required to offer this feature. This allows you to exclude your-self from betting with that operator for a set period of time. These periods vary between bookmakers but most allow you to exclude for anything from 24 hours to 5 years or permanently. This is a one way street, exclude yourself and you will not be able to bet again with that operator during this time.
At present there is no system to allow you to exclude yourself from all operators at once. Some services will allow you to exclude from both online and betting shop gambling.
Cooling Off Period
This is form of self-exclusion but generally over shorter time scales. Cooling off periods can last anywhere from 5 minutes upwards and stop you betting during this time. This is particularly useful in games and casino sections where you can bet by the second.
Turning off the ability to bet for 5 minutes can sometimes be enough to allow you to assess and think about how much you want to keep betting.
Deposit Limits and Loss Limits
This is the easiest tool to mitigate any gambling loses. All bookmakers on this site provide this service. Simply set a limit for how much you can deposit during a certain time frame, usually a week or a month. If you reach this limit you will be prevented from depositing further. Some betting sites provide loss limit restrictions, e.g. allowing you to set your loses at £100/week for example. Once set a limit you will have to wait for another period (week or month) to change the restriction.
This again requires will power, there is no point in using this service if you simply go to another site to bet when you hit the limit.
Time Restrictions, Session Timers and Time Out Tools
These are becoming more common with UK bookmakers due to new rules that have come in at the end of 2015. This allows you to restrict time spend on a betting site in a number of ways. You can have an overall time restriction that limits the amount of time you spend on the site in a single session or day.
Time out tools are mainly used to limit the amount of time you spend on games, slots and casino. These can be set manually but cannot be changed back immediately.
Partial Exclusion / Limited Access
These services when available are really useful. They essentially let you exclude yourself from certain sections of a site or limit access to those sections. It is well known that people will often sign up to bet on sports but end up losing far more on games, slots and casino sections.
By limiting access to sections where you find issues in controlling you gambling you can still enjoy placing a bet without the added temptations.
Using Customer History To Control Betting
The real advantage to online betting is you can digitally track your betting by period, bet type, section, etc. Keeping a track of your betting is sometimes all you need to do to help you gamble responsibly. All operators offer customer betting history, this can often be downloaded too in excel format for your records.
What Parental Control Services Are There?
It is illegal to gamble under the age of 18 and this is strongly enforced by both the gambling commission and UK bookmakers.
Remember both the operator and the minor are committing a criminal offense if they bet, or allow betting, before the age of 18.
For this reason you will be asked to prove your identity for electronic age verification with online betting establishments.
There are a number of other tools available also if you want to protect your own children or dependents from online gambling:
Net Nanny and CYBERsitter filtering software prevent inappropriate web content and allow guardians to block specific sites or groups of sites.
Gam Block – Software designed to block betting websites, there is warning followed by closure of the window. This also works on mobile.
Bet Filter – Similar to gam block this also prevents gambling websites from opening.
What Else Can I do To Help Me Keep Track Of My Betting?
As well as making use of the tools provided by betting companies, there are other things you can do to look after yourself.
Some of the following techniques involve tracking your spending and regular check ins with yourself, and others are about setting up barriers via 3rd party services to make it more difficult to act impulsively.
Self Assessment
Be frank with yourself, or if you are concerned about someone else ask them some of the following questions:
Do you use gambling as an escape mechanism? Do you gamble following arguments or other disappointments?
Do you feel desperation, despair or depression when you run out of money needing to bet again as soon as possible?
Do you bet every last penny, even at the cost of food, bills and essentials?
Do you lie to others about your gambling or loses?
Is your gambling causing issues in your personal relationships?
Do you chase your bets trying to win back your loses?
Does gambling make you feel depressed or even suicidal?
Do you recognise an addiction? Do you feel withdrawal if you haven't placed a bet recently?
Budget Calculators and Diary Services
Work out what you can afford to gamble before you start betting not afterwards. Keep a diary of the bets you have placed and the ones you would like to place in the future. If for example you have a deposit limit set up this is useful to allow you to be able to make your betting money last through the month and still bet on the events or features you want to.
Digital Wallets and Cash Vouchers
If your bet directly from your bank account sometimes your winnings and losses can get lost amidst the groceries and childcare fees. Try using a digital wallet, such as PayPal or Skrill, solely for betting – this will help you keep track of your winnings and loses. Alternatively reduce the impulse to deposit money into betting accounts by using cash voucher systems such as PaySafeCard. See our banking section for all payment options.
Online Betting vs Betting Shop
There are benefits and problems specific to both of these types of betting and no one is particularly better than the other. Don't think that moving from physical to digital betting (or vice versa) will solve any issues. If you have problems gambling then you are going to carry these with you whatever format you use.
It is a common misconception however that betting online is anonymous. Betting sites are again obliged to monitor your gambling and flag up any issues. In some ways this is more reliable than a shop as the staff 'at the desk' don't change over.
Talk to Someone You Trust
Sometimes we need help in life and if you can talk to someone close to you about your gambling problems it can go a long way to helping you confront and reverse any issues. The next section discuses formal advice services but always try to talk close family and friends. These are the people who are there 24/7, on Christmas Day, and through all the times we feel down.
How Can I Best Help Someone With A Gambling Problem?
There is no recipe to help someone suffering from addiction whether that be gambling, drugs, alcohol, etc. The best thing to do is to talk to them and see how much the person will divulge naturally. Asking them some of the self-assessment questions above can be a starting point.
If you feel this person has a problem with one betting site or bookmaker in particular then contact them directly and tell them about it. They are obliged to take your report seriously and will likely freeze the account until they can investigate themselves.
If they do nothing contact the gambling commission as this is a breach of the code. Even if you don't know their username the bookmaker will be able to track down the customer from their name and address.
Finally try talking to the professionals, see sources of available help below.
What Sources of Gambling Advice are Available?
There are several sources of professional and reputable advice on gambling available:
Gam Care – A registered charity that provides confidential advice and support. Visit their website (www.gamcare.org.uk) or contact them by free phone 0808 8020 133.
BeGambleAware – Will provide advice and support on responsible gambling to anyone effected (www.begambleaware.org).
Gambling Therapy – A non-profit organisation offering support to problem gamblers (http://www.gamblingtherapy.org)
Gamblers Anonymous – This service provides telephone counselling and support to anyone that needs it (http://www.gamblersanonymous.org/ga).
Visit your GP – Honestly go and see your doctor. If you are using gambling as an escape mechanism from depression or similar there may be underlying issues that can be treated properly.