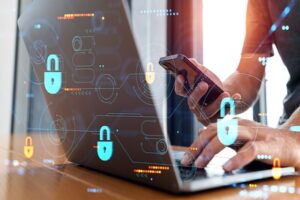 Why do you need to provide ID and verify your betting account yet you can just walk into a high street bookie or casino and place a bet unchallenged? Well, despite popular belief, this has nothing to do with the government getting its tax or the industry keeping track of you, it is all to do with protecting minors and vulnerable people from gambling and preventing fraud and money laundering.
Confirming the age, location and residential status of a customer is legal requirement of possessing a UK gambling licence and betting sites are obliged to collect this information.  In many instances this information is verified without you knowing through processes called soft credit checks.  Whether automatic or manual these checks are largely in place to prevent bookmakers being used for the proceeds of crime.
In this article we will discuss the law behind verification and the reasons why it exists. We will tell you what types of ID are suitable, how long you should expect to wait and what to do if your verification has been refused and you think this is unfair.
New Age Verification Rules For Online Gambling 2019
In early 2019 the UK Gambling commission announced changes to age verification procedure for UK licensed operators.  Up to that point gambling businesses were required to verify age within 3 days and could not allow customers to withdraw until they did so.  Now however brands must verify the age of a user before a deposit or first bet can be made, even if that is with a free bet or bonus.
The principle aim of this is to prevent children from gambling, prior to this someone under 18 could in theory gamble online even if they eventually cannot withdraw, now all customers who fund an account or bet will be pre-vetted.  The rules also extend to free to play games, such as slot demos, with all sites that offer these now required to verify age first, while this is not gambling the GC argue that there is no legitimate reason children should play them as they can lead directly to gambling.
The effect on the customer may be a longer delay between signing up to a site and being able to deposit and bet.  Many age verification checks are quick and serious operators will be able to turn this around pretty fast.
Why Do I Need to Provide ID and Verify my Betting Account?
Age Verification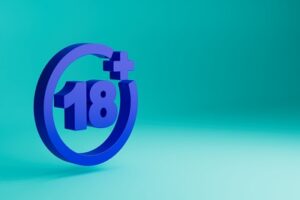 Age verification is the primary reason behind the need to verify an online betting account. When you walk into a betting shop or a casino the cashier will visually check your appearance and will make a decision if you are under age or not. If they think you might be they will ask for ID to confirm this.
The exact same process is required for an online bookie or casino, except they obviously cannot make a visual assessment, so they must ask everyone for ID, whether you look 18 or 81.
You must be 18 to gamble in the UK and this must be verified by licensed operators in order for you to deposit, bet and and ultimately withdraw any funds.
If you are on the electoral roll at the address you provide to the bookie then this can often be checked automatically, if not you will need to send in a proof of age such as a passport.
Fraud and Money Laundering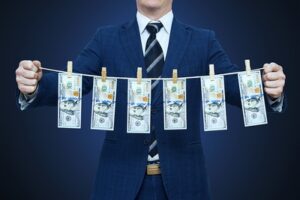 Certain unscrupulous characters may decide to get rid of their ill-gotten gains by wagering this online and then withdrawing any cash as 'clean money'. On average most bets and games pay out well over 90%, for money launders giving a few percent away to the bookie in exchange for clean cash is a godsend.
The bookmaker or casino may therefore ask you to confirm your identification beyond the usual background checks. This doesn't mean they suspect you of money laundering or fraud. You may have been selected at random, have a similar name to someone connected to criminal activity or the operator has not been able to obtain sufficient information from your background check.
In terms of fraud, if the bookie suspects there is even a remote chance that the banking method you are using may not belong to you then they will ask for further ID. This will commonly occur if your card or payment account is not registered at the same address as the one you provided to the betting site.
You may find that you have been playing with a betting site for some time before they ask you for further verification. This will likely be because you've make a large deposit or withdrawal that is either out of character or hits a threshold set by the bookmakers.
Suspecting you of something is very different to judging you to have done something.  Betting companies can suspend accounts and refuse to pay out if they suspect criminal activity, this doesn't however mean you have no right to appeal.  You should be given every opportunity to prove you are who you say you are and to that end any disputed funds will be held pending the resolution of a complaint.  There are third party sources that can help to mediate these complains and defined laws regarding how cases should be judged.
What is the Law Behind Verification?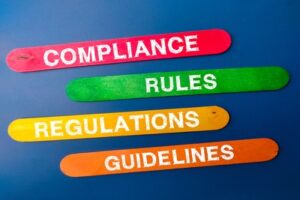 Many years ago an online betting site could basically do what they liked, many were unregulated but as the industry grew this was progressively abused. The Gambling Act of 2005 for the first time made it illegal to operate an unlicensed online bookmaker in the UK, this was the first major piece of legislation since the Gambling Act of 1960 that made off course betting legal.
The act states that operators in the UK must prevent crime and fraud, promote an open and honest industry and ultimately protect vulnerable people. Part of this requires bookies to check age and verify ID and funding sources. The act also brought into being the UK Gambling Commission, an independent body part of the governments department of culture. The body have the power to issue and revoke licences and issue legal action and penalties against operators that do not follow the law.
In 2014 the act was amended to make the law more stringent. It now became illegal to operate in the UK without a licence even if you are bases abroad. This is why you have to verify your account whoever you bet with irrespective of their location. The law also enforced stronger rules on the promotion of responsible gambling and protection of vulnerable people.
Read more about this in our guide to UK gambling licensing and law.
What Type of ID do I need and How do I Provide it?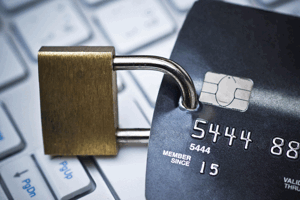 The precise ID methods vary between operators, some ask for much more than others. At the most basic level you will be asked for your name, a UK registered address and a payment method. If your payment method is a UK bank account registered at the same address then it is highly likely that this may be all that you need to provide.
The betting site will then cross check your address against the electoral roll, if you are registered at this address then your account should be verified. When you sign up you will also tick a box to say you've read the T&C's that state you are over 18 years of age, you are who you say you are and that you are not using laundered or fraudulent funds.
If you are not on the electoral roll, for example by not being a UK citizen, or you have registered at a different address to the one used for your payment method, the you may be asked for further ID. This may also happen if you hit a payment or withdrawal threshold after a period of betting
Note that a bookie may allow to bet without verifying an account but they will not let you withdraw until you do so.  It really does make sense to think about this in advance.  Unverified accounts are the main reason betting sites refuse to pay out.
Generally you will need to provide:
Photo ID – Driving licence, passport (photo and cover page) or a national ID card
Payment ID – This may be a scanned picture of the front and back of the card or a recent statement
Proof of Address – Bank or utilities statement, council tax, phone bill, etc., usually dated within the last three months.
Most operators will accept these as colour scans by email, as long as they can read for relevant numbers to check the ID. If you prefer you can use conventional post with most betting companies. A word of advice, if you do send in a scan of your bank card cover up the CCV code on the back of the card. They don't need this to verify the account and without it even if someone intercepts your email they can't fraudulently use your card.
It is more likely you will be asked for further ID if you sign up using some eWallet services like Skrill, PayPal or Neteller or if you use a foreign bank card/account. If you have a UK bank account at your registered address I recommend you use this to sign up and make your initial deposit and then switch to another payment methods later down the line. It also generally means you are eligible for introductory offers too.
Can an Online Bookmaker Perform Credit Checks on Me?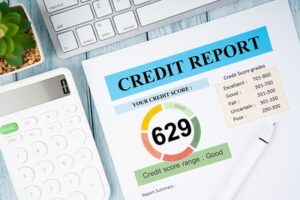 Operators, both bookmakers and casinos, can legally perform what is called a 'soft credit check'.
This will be stated in the terms and conditions when you register.
The credit check can only be uses for ID purposes however and not to check your credit score.
You may have heard that having too many credit checks can damage your credit score, and this is true, however the 'soft checks' performed here do not fall into this category.
You can have unlimited soft checks without damaging your credit score.
If you are concerned about this you can sign up using a different payment method and send in ID.
What is Know Your Customer (KYC)?
Many sites refer to the verification process under the umbrella term 'know your customer', or KYC. This is simply a phrase used for the verification process and covers the initial age and address verification checks.
You may pass the KYC check but still need to provide further ID when making a withdrawal.
Your Verification has Been Refused, Why, What can you Do?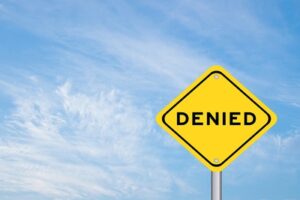 If you provide legal identification that proves you are resident in the UK, old enough and using your own funds there is no legal why reason a betting site can refuse you an account.
Bookmakers, casinos and betting sites however are private business and if they decide that they don't want to give you an account there is little you can do. Luckily there are plenty more fish in the sea so you could always try another online betting site.
If you already have an account, have won money and now you are being refused a withdrawal without further verification, then this is likely due to you hitting a certain threshold. If you provide the relevant ID the bookie should release the funds.
If they still will not release the funds you can approach both the UK Gambling Commission and IBAS. For more information about this see our article on how to make a complaint.
My Bookmaker or Casino hasn't Asked for Verification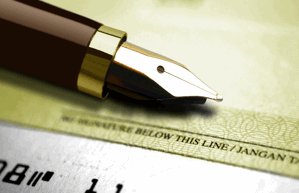 This may be for three reasons:
The bookmaker/casino may have verified who you are simply from the details you provided at registration, in which case there is nothing to worry about.
You have been age verified but are yet to hit the withdrawal threshold for further verification, some betting sites will let you withdraw up to around £2,000 before you are required to got through further money laundering and fraud checks.
This could be because you are betting with an unlicensed bookie. Whilst it is illegal to operate in the UK without a licence many unlicensed companies still accept UK players. This may seem like an attractive option to avoid verification but if you do bet with operators like this you will have no legal protection. They can just close your account and you may never see your funds again. Every UK licenced bookie will display their licence information at the bottom of their pages, if you don't see this then don't sign up. Every bookie we list is fully UK licenced and you can find details of all of their licence numbers here.