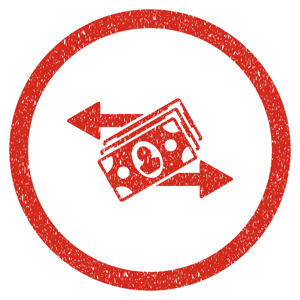 Cash Out used properly is a great tool for the punter allowing you to mitigate risk and maximise profits. Cash Out used incorrectly however can prove incredibly costly and can leave you with a sour taste is you take your money too early.
The Cash Out feature has now become industry standard with pretty much every online bookmaker providing the function for top markets at least. These features are by no means equal between the different betting sites with wide variations in the depth of markets on offer and the quality of the tool in general.
Some bookies also offer partial cash out, allowing you to cash in a proportion of your stake while leaving the rest to play out. Cash Out has even become so advanced that a few operators are now allow you to set rules that means you can auto cash out once a certain threshold has been reached, even if you are offline.
In this article we talk about the best bookmakers for cash out, how to get the best out of cashing in your bets and how to avoid getting sucked in too early. We also look at things to look out for such as using cash out in conjunction with offers and free bets.
Best Cash Out Betting Sites
18+. Play responsibly, BeGambleAware, for help quitting visit
Gamstop
. #ad.
BetVictor - Easy and Elegant Cash Out Service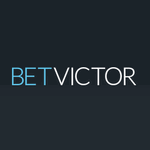 Nothing with BetVictor is ever thrown together and this is perfectly true again when looking at their cash out and partial cash out feature.  This is, for me, the easiest to use cash out tools available online and when taken as part of a package that includes a fantastic live betting interface and superb priced markets, it really makes it hard for others to beat.
Partial cash out is available on any stake amount and when you consider you will often get better initial odds with BV it also means cash out values tend to be better than competitors, in my experience.
BetVictor don't quite have the range of markets and sports as some others on this page but for 99% of typical bettors you will find all major markets and sports, including horse racing, included.  Cash out is capped at £50k per bet, although that isn't going to effect the vast majority of punters.
Terms and Conditions Apply 18+ BeGambleAware.org #ad
William Hill - Huge Cash In Range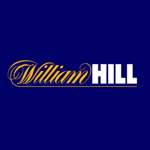 William Hill have decided to go for the term 'Cash In' instead, either way it's the same thing. Hill's are worth a mention when it comes to cash out simply because they are so damn big. They have an absolute wealth of features of which cash in is just one. If you're after a one size fits all bookie with lots of streaming, live betting, huge market depth and cashout then look no further. The feature is available on a large range of sports including snooker and darts.
There is also partial cash in available, the feature is a little clunky and the limit is not as high as most others at £50,000. The again there are some markets that only William Hill will offer cash in for so it is a compromise.
Terms and Conditions Apply 18+ BeGambleAware.org #ad
Betfred - Best Cash Out Options For Racing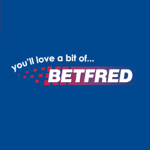 Betfred offer a fairly expansive Cash Out facility on racing, football, golf and other sports and includes cash out on multiple horse racing bets. If you want to cash in your accumulator early then you can with Betfred, there are no set cash out specific limits either.
I wouldn't say there is anything extra special about the cash in feature at Betfred on its own but when you combine it with their large of streaming and live betting sections it becomes a great addition. One of the best cash out bookies for horse and greyhound racing in particular.
Terms and Conditions Apply 18+ BeGambleAware.org #ad
10bet - Late Comer But Lots To Offer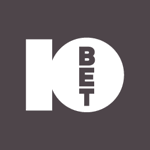 Only in the last few years have 10bet really caught up with the bigger players in the industry when it comes to features such as cash out and live streaming.  They did however make the right decision to delay because what they decided to initially focus on developing a massive comprehensive range of markets for their sporstbook along with some great existing customer offers.  This means that now they do have cash out and streaming they also have the depth to make it useful.
10bet are one of only a few betting sites to offer partial cash out, allowing you to cash in a proportion of your bet early while still keeping some money in the game. The function allows you pick what percentage of the wager you want to secure. You can also use partial cash out several times on a single and multiple bets.  You can cash out any proportion of your wager too that you wish to.
Terms and Conditions Apply 18+ BeGambleAware.org #ad
Coral - Best In Combination With Live Betting/Streaming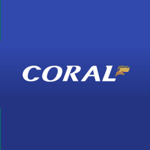 Coral's Cash Out is probably the easiest to use. They provide cash out and partial cash out (in 10% increments) on football, tennis, boxing, darts, cricket, basketball, horse racing, volleyball, handball ans snooker markets as well as a range of other sports and events. The payout limit is high at £50,000 and the feature is available on all platforms.
The Coral cash in option is exceptional when you add it together with the other features available on the site, including a huge range of streaming, excellent live betting and top odds and offers. Coral's price boosts are some of the best in the industry and so this means you can often get more cash out value on these markets compared to other sites. Some sites won't let you use cash out with enhanced odds but Coral will.
With Coral you also have the ability to cash out bets placed in a Coral betting shop. Qualifying bets will have a cash out code printed on it that can be entered online at any point to cash in early.
Terms and Conditions Apply 18+ BeGambleAware.org #ad
Ladbrokes - Full Cash Out Coverage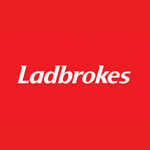 Ladbrokes are an early Cash Out pioneer and have been offering the service for a long time now. As with most things Ladbrokes the feature is slick, stylish, functional and really easy to use.
Cash Out is provided on more sports and markets than most other bookies and combined with the fantastic live betting and wealth of live streaming available this creates a fantastic all round package.
Ladbrokes also let you edit bets live, this is in effect a form of cash out that let's you re-issue a bet on new terms at any point using the cash out value at the time.  Payout limits for cashout are the same as for other bets and this means the that Ladbrokes have the highest cashout payout limits going, helpful if you get a 5000/1 Leicester like bet. One of my favourite Cash Out bookmakers. Another good option if you want the ability to cashout your bets placed in a shop using the Ladbrokes Grid System too.
Terms and Conditions Apply 18+ BeGambleAware.org #ad
Cash Out
Forget all the marketing and PR from the bookies Cash Out is simply a means of settling your bet early in exchange for a lower payout.
This allows you as the punter to assess and mitigate your own risks, which if used in a sensible way can increase your winnings or reduce your loses over time.
If however it is used in a foolish way however it can reduce your winnings.
The Cash Out amount offered will vary between bookies but is basically determined based on a formula that takes into account the original odds of your bet and the odds at the time you want to cash out. From the punters perspective cash out can be used in two main ways, to maximise profits or to mitigate loses.
Whatever way you look at it the Cash Out amount is always going to be less than the amount you could win If you allow your bet to run to completion.
Partial Cash Out
Effectively an intermediate option. This lets you to take the cash out odds available for a proportion of your stake while letting the rest of your stake ride. For some bookies like Betfair you can do this with any stake amount that is greater than the minimum unit stake using the slider tool, other bookies, Coral for example, restrict this to 10% increments.
Partial cash out rules vary, most bookies will pay you the cash out part at current odds leaving the rest of your bet live at the original odds. Do check the terms through, Paddy Power for example will switch the remainder of your stake from the original odds to the odds at the time you take cash out. This can work out better in some cases and worse in others.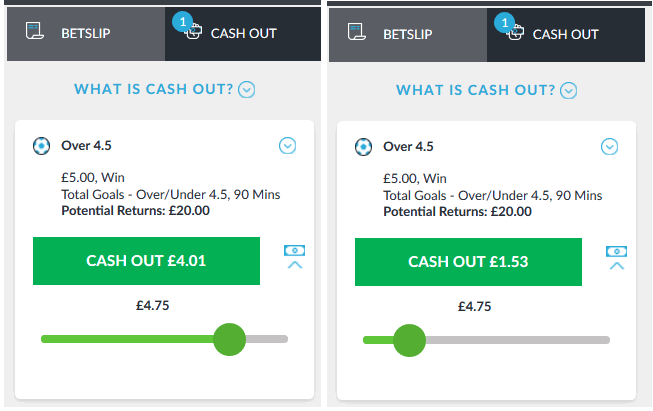 Punters often use partial cash out to secure the initial stake so that you cannot lose while leaving the remainder to ride. Here is an example:
You've bet on England to win the Rugby Union Six Nations at 3/1 with £10 giving you £40 if you win (£30 winnings + £10 stake back). Four games in England have won three and lost one and all rides on them beating Wales in the final game. Cash Out is now giving you £20. You decide to take your original stake amount back out (£10) by using 50% partial cash out, thereby sacrificing £5 of your original wager but leaving the remaining £5 to run. If England don't win you've still got your £10 so you haven't lost, if England do win you will have your £10 that you cashed out and the remaining £5 stake will be paid out at 3/1 giving you £20 (£15 winnings and £5 stake back), £30 total. Therefore even if England do go on and win you have only sacrificed £10 but if they lose your haven't lost anything.
If your trying to choose between two bookies both with cash out on the same market then it makes obvious sense to go with the bookie that gives part cash out as this gives you far more options.
Auto Cash Out
This feature, allows you to set rules for your cash out if your payout amount reaches a set level that you define.
Choose the payout value you would like to achieve from your bet and then select whether you would like to cash out your whole stake or just a portion of it (this is basically auto partial cash out).  You can now create the rule and log off safe in the knowledge that your bet will auto cash out whether you are online or not.
This is a great tool to use if you know you will not be around during the event or you cannot login because you are busy or abroad at the time.  Auto cash out rules can be set at any time before the event settles.
Bet Editing
Live bet editing is a new useful tool when you can find it.  Ladbrokes allow you to do this with accumulators for example.  This lets you edit your bets live allowing you to swap, add or remove selections in exchange for new odds.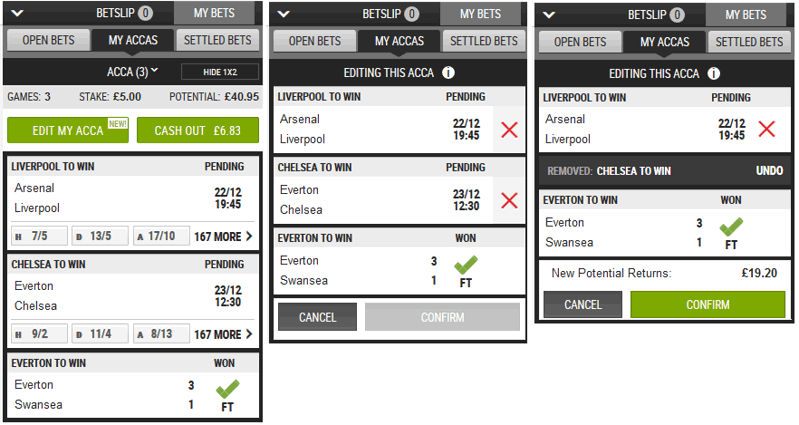 This function, when used after an event has gone live, is effectively a form of cash out but rather than you getting the cash back immediately it is instead placed on your new 'edited' bet.  You can read out bet editing in detail in our dedicated article.
Cash Out to Maximise Profits
If your bet is winning but you think the tide is about to turn and you may end up losing then this is a good opportunity to use cash out. Let's look at an example:
You've placed a £10 bet on Man United to beat Arsenal 2-0 at 8/1, you stand to win £80. It's the 75th minute and United are winning 2-0, you are watching the game and you can see the match is starting to open up, players are getting tired and Arsenal are trying to get back into the game, you're worried there is likely to be another goal in the match.
At this point cash out is offering you 5/1, this means you can cash out your winning bet and get £50 safe in the knowledge that if there is another goal in the game you still win. If the match now ends 3-0 or 2-1 you are sitting pretty and you avoided the stress at the end of the game, however if the game finishes 2-0 you just lost out on an additional £30.
Another example would be you've on an outsider, let's say Wales to win the European Championships at 200/1. They have reached the quarter finals with a bit of luck, grit and determination but you're thinking this is probably about as far as they are going to get. Cash Out at this point might be offering say £300. OK so you could win £2000 if Wales win the tournament but more likely than not you will lose this bet so good opportunity to cash in. This example is a good one for using partial cash out too.
Cash Out to Minimise Loses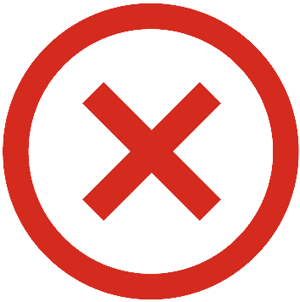 Sometimes a bet isn't going well and it looks like there is little possibility of it changing. These are the times when using cash out can at least give you some of your stake back if you've backed a dud.
Let's say you've bet on Andy Murray to beat Novak Djokovic, £10 at 2/1. The match starts well and after two sets its 1-1. In the third set Murray's temperament starts to change, you can see he's getting annoyed and Djocovic is getting the psychological edge. You've seen this happen before and you think the game is now a lost cause. Cash Out is offering you £10, i.e. your stake back, and you take it. As you predicted Djokovic moves up a gear, Murray gets frustrated and he loses by 3 sets to 1, but critically you didn't lose any money.
Let's take another more polarised example. You've punted on Lewis Hamilton to win a grand prix at 4/1 with £10. Hamilton has a blow out on lap one and ends up near the back of the grid. Cash Out is offering you £2.75 back. Experience tells you he is very unlikely to win from here (but not impossible), you look at the probabilities and it's a less than 5% chance. Cash Out however is offering you 27.5% of your stake back so on balance if you took this approach 20 times over 20 identical races you would get £55 back. If on the other hand you didn't take cash out then the probabilities say Hamilton would win one of those 20 races from that position, at 4/1 with your £10 stake back gives you £50. In this case overall it makes more sense to do cash out.
Every situation needs to be judged on its own merits. Try to use information and knowledge to work out the probability of winning in the long run with cash out. Try not to get sucked in by fear or stress and keep your decision making objective.
Use Your Head not Your Heart, Look at Probabilities

In order to decide whether you should cash out or not use your head not your heart. It is often a good idea not to use the cash out function when wagering on things you really care about, like your own football team. Many people will cash out early simply because they can't stand the stress of waiting for the final result. This is less likely to happen to you if you are not as emotionally invested, try to use cashout on wagers where your assessment is more objective.
Look at the probabilities and do your own research, let's look at the earlier example of Man United winning 2-0 against Arsenal in the 75th minute and you have a bet on them to win 2-0. Have a look at how often Man United concede or score in the last 15 minutes, both in general and against Arsenal, this may help you make your mind up. If there is a goal in say 30% of matches in the last 15 minutes this means there isn't a goal in 70% of matches. Now if cash out is offering you more than 70% of your total winnings on balance this could be a good time to cash in.
Bookmakers don't run cash out just for the punters benefit, they run it because they hope, on balance, that people will take their money and run when probability says they shouldn't. A great example of this is Leicester winning the Premier League at 5000/1 in 2015/16 season. Many punters cashed in their bets early simply because they couldn't stand to lose such vast sums of money if Leicester slipped up. Looking back at this it was a very stupid thing to do. Leicester had the momentum, points lead and quality to maintain their title charge and any objective punter would have seen this. In this instance the cash out facility played on people's fears and led them to exchange a much lower payout for less stress. Leicester won the league with three games to play leaving many punters sore.
What Sports and Markets is Cash Out Available On?
Football match result singles are available pretty much everywhere, beyond this it depends on the bookie. Our recommended cash out betting sites at the top of this page provide the feature for a range of sports and a good depth of market.
William Hill for example provide cash in on the following sports markets: American Football, Baseball, Basketball, Ice Hockey (so American Sports), Aussie Rules, Beach Volleyball and Volleyball, Boxing, Cricket, Darts, eSports, Football, Gaelic Football, Golf, Handball, Horse Racing, Hurling, Rugby League & Union, Snooker, Tennis and UFC.
In terms of market depth you will find pretty much every football bet available, both pre-match and in play. If however you are betting on say darts you may find only the main match result and correct score markets are available.
Most bookmakers now offer cash out on both single and straight multiple bets. In general you won't be able to cash out forecast, tricast, conditional and full cover bets such as Lucky 15/31/63.
Cashing Out on Horse Racing
Yes it is now even possible to cash out on a win single or each way bet during a live horse race. Betfair were the first to offer this feature.
Most of our recommended bookies will provide cash out for horse racing multiples. This means, for example, if you've bet on say 4 horses in 4 races, the first three have won but you think the last horse has less chance you can cash in your bet after the 3rd race.
With live streaming of horse racing available, as long as you've bet on the race (£0.50 with Betfair, £1 most others), cashout can be a lot of fun.
How are Cash out Odds Set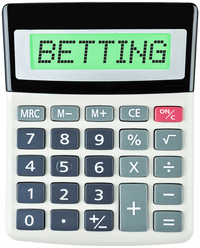 Live cash out odds are based on a mathematical formula used by bookmakers. These formulas vary slightly between bookies but basically it is a ratio of the original odds you were given versus the live odds at the time you want to take the cash out.
You can work out the odds that you are being offered through simple division.
The cash out value includes your stake back so in order to get the real odds take the cash out value and subtract your stake amount, then divide this by your original stake value.
For example, you place a £10 outright bet at 5/1, this could win you £60 (£50 winnings + £10 stake). During the game cash out is giving you £40, simply subtract your stake (£40-£10 = £30) and divide this by your stake (30/10 = 3/1).
For partial cash out do the exact same calculation using the proportion of the stake you wish to cash in early.
Are Cash out Odds Fair?
Cash out is not free to run and there is both a cost and commission to this service just as with any other.
When using the feature you are therefore effectively paying the bookmaker a margin twice on the same bet, doubling their profits. This is because your original wager has built in margin for the bookmaker and the cash out also has a margin built in by the bookie. Cashing out is basically selling your live bet. You pay commission when you place the bet and you pay commission when you sell the bet.
This doesn't mean you shouldn't use cash out. If you cash out early and the bet does go on to lose then even though you've paid double commission you've still got more than would have had if you hadn't cashed out.
If you cash out most of your bets you are paying a far higher margin to the bookmaker for the privilege and this makes it harder to make a profit based on probabilities. Cash Out should be reserved for special situations where you think it has real merit, such as unexpected events like weather, injuries, etc. Don't cash out every wager.
Delay and Suspension of Markets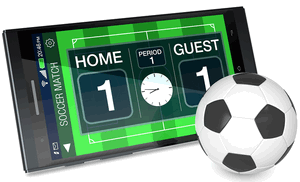 All cashout has an in built delay, usually not more than 30 seconds. This gives the bookie time to assess if the market has changed and make a decision to pay out or not.
Even if you take cashout the bookie can still refuse this or suspend the market during the delay. If they odds do change they may give you a new cashout value that you can choose to accept or not.
Do not rely on cashout to be permanently available through an event. Bookmakers can periodically or even permanently suspend the function. If you want to get the amount offered try to take it during normal play.
If you are trying to cash out on a football game for example and there is a free kick about to take place at the time then it is highly likely the market will be suspended until the result of the free kick is known.
Live Betting and Streaming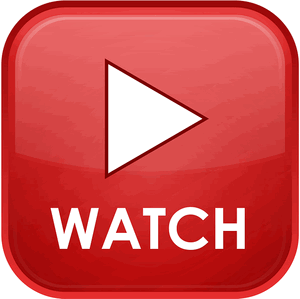 Cashout goes hand in hand with live in play betting and streaming.
The vast majority of bets cashed out are done so in play. Cash In is also available on most major in play markets for the top sports.
If you are thinking of cashing out then use the live betting features to your advantage. Bookies provide running stats and graphics that can help you make objective decisions based on the probabilities. SkyBet's tracker is fantastic for this.
Streaming gives you the biggest advantage as it allows you to spot changes that could effect a result that are not reflected in normal statistics.
For example, if you are betting on a football game and watching it live on TV or through streaming you can often see the moment when a game starts to change. This is seen in the body language of the players and manager; how aggressive the play is or how attacking the football is.
If you can spot these changes early and cash out before the stats change it can be profitable.
Bonuses, Free Bets and other Promotions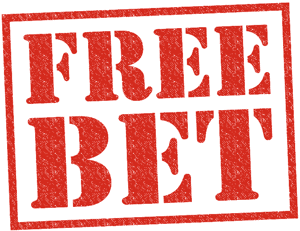 If you've placed your bet using a free token, bonus cash or taken another promotion, such as enhanced odds, this is the time to be really careful using cash-out.
Most free bets cannot be cashed out, so if using a free bet your need to be aware that you probably won't be able to use the feature. If you've taken a special offer, such as a price boost, some operators may not allow you to cash-in these bets early or if you do cash in they may base the formula on the original odds not the enhanced odds.
In 99.9% of cases if you place a bet using bonus funds and cash the wager in early this will not count towards the wagering requirements. For example, if you have a £50 bonus with 3x wagering requirements, you've already wagered £100 (2x) and you have a £50 bet running and cash this out then you won't have met the 3x rollover. You will still get your winnings but you won't be able to withdraw them until you have placed another £50 bet and allowed this to settle to it end.
Qualifying bets are also subject to this. If you take a sign up deal for example where you need to place say a £10 bet to get a £30 free bet or bonus an you cash out your qualifying bet then you probably won't get your welcome bonus.