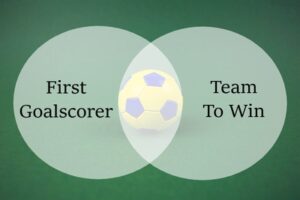 If you are reading this article its likely you've tried to put a multiple bet on only for it to not be available, or declined by the bookmaker, as it is a related contingency.
This is just a complex way of saying 'you can't bet on these events together because the outcomes of these bets related, i.e. the result of one event can be a direct factor in the outcome of another event.
For example, it is fairly obvious that placing a bet on something like a team to win a Champions League semi-final and combining it in a double with the same team to win the final would not be allowed, these are clearly related markets.
This all sounds very simple, but then again it is not always that obvious when events are related contingencies.
In this article we will help you work out if you're events are linked or not, if they are what wagers can or can't be placed and what happens if a betting site accepts a bet in error.
What is a Related Contingency?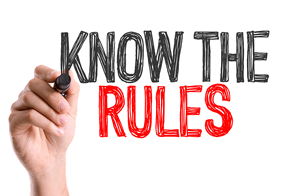 Let's look at the definitions, related means simply "connected in some way" and contingency means "a future event or circumstance which cannot be predicted with certainty". Therefore, a related contingency is a series of future events the results of which are connected in some way.
Related contingencies do not only occur in the world of betting but are also common in business dealing, for example, you may only be able to act on behalf of one business deal if you are not connected with another.
If you encounter a related contingency online most bookies will simply not allow you to place the bet on the bet slip.
There are examples in the past of bets that have been taken by bookies on the high street by accident and then not paid out due to this rule, although in the main this tends to occur in betting shops with written bet slips where human error can have more of an effect.
Examples of Related Bets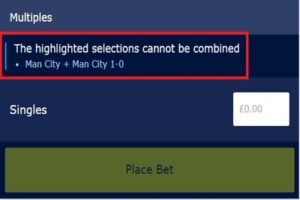 Related contingencies tend to apply to straight accumulator bets, accumulators require multiple future events to occur to win however the bet itself is a single wager.
For a simple example we could think about placing a double on say Liverpool to win in the semi-final of the FA cup and Liverpool to win the FA Cup. Now these two events are obviously related, if Liverpool win the semi-final then of course they are more likely to win the final, this bet therefore cannot be placed.  The odds of winning the cup outright in effect factor in the odds of Liverpool winning the semi final.
Another simple example may be trying to bet on Arsenal to win and combining this with another type of win market, such as a correct score of 1-0 to Arsenal. In this instance Arsenal need to win for both bets to come in, the correct score odds factor in the chances of winning and so these are related.
Unfortunately not all examples are as obvious as this. For example, you may bet on a team to win the Premier League, FA Cup and Champions League and you want to do this in a treble. It is rare that a bet like this will be accepted as a straight accumulator but you may be thinking why? Surely these are unrelated? Well not in the eyes of the bookie. They will see it that one event can potentiate another, i.e. if a team wins one thing then they may be more likely to win more.
There are other bet types that bookies offer to get around the related contingency rule, which we talk about below. For the same reason you would not be allowed to bet on Harry Kane to be top goal scorer and Tottenham to win the league.
Finally lets use a non-football example. Let's say you want to do a double for Willie Mullins to be the top trainer at Cheltenham and Ruby Walsh to be top jockey. Well as Ruby Walsh rides for Willie Mullins these events are obviously related and therefore cannot be combined.
Bets you can Place with Related Contingencies
If you want to bet on two or more related events or include two or more related outcomes as part of a larger bet there are other options.
Betting companies after-all want to make it possible for you to place the wagers that you want to place, even when they are related.
Scorecast, Anycast, Timecast and Wincast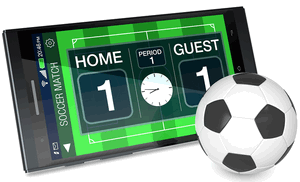 A common way to bet on related markets is to use the markets already provided by the operator. In football, and other points scoring sports, cast bets are very common, used to combine two markets from the same match.
For example, instead of trying to bet on Arsenal to win 1-0 and Sanchez to score first as a double, place a scorecast bet instead. Instead of trying to bet on Sergio Aguero to score first and Man City to win as a double, consider a wincast instead.   Fancy a player to score at a certain time in the game, look for a timecast market.
Not all bookies provide these markets in the same depth, as a rule if you want a choice of wagers like this there is nobody better than Ladbrokes.
Full Cover Bets
Let's say you have 5 individual events (we will call these A, B, C, D and E) that you would like to bet on but two of these events are related (A & B). This means it will be impossible to place a 5-fold accumulator.
You could however place a full cover bet that would give you every other possible multiple bet where related events are not in the same line.
In this instance you could place two Lucky 15 bets:
Lucky 15 first bet – one 4-fold (A, C, D, E), four trebles (A, C, D), (A, D, E), (C, D, E) and (A, C, E), six doubles (A, C), (A, D), (A, E), (C, D), (C, E) and (D, E) and four singles.
Lucky 15 second bet – one 4-fold (B, C, D, E), four trebles (B, C, D), (B, D, E), (C, D, E) and (B, C, E), six doubles (B, C), (B, D), (B, E), (C, D), (C, E) and (D, E) and four singles.
Note these are multiple line bets and therefore require multiple states. A lucky 15 bet is 15 separate bets and so requires 15 stakes, at £1/line this would cost £15. For more about full cover bets (and other wagers) see our bet types section.
Of course you don't need to do a Lucky 15, as you can see there is overlap between the two lines in this example. Instead you could make your own 4-folds, trebles, doubles and single bets yourself.
Forecast and Conditional Bets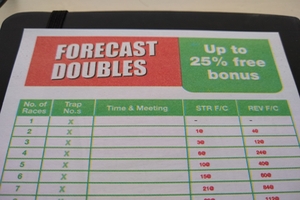 You want to bet on one horse to finish first and other to finish second in a race for example but you cannot place this a double. You could instead choose to place a forecast bet; this is a single line bet that allows you to predict the finishing order of the horses in a race.
Many forecast bet types are available including reverse forecast (any order) and tricasts (order of three selections), read our forecast bets article for more.
Conditional bets allow you to bet on an event dependent on the outcome of another event. For example, I want a bet on horse A in the first race and if horse A wins then I want the same stake to ride on to horse B in the second race, if horse A doesn't win then the stake won't ride.
Again many types of conditional bets exist, see our dedicated page for more.
Specials Markets and Request Your Own Bet
Consider having a look at the specials bets and markets available. Betting sites have specials and novelty markets many of which cover related events, you can often find these within the individual sports markets or within its own category.
For example, at the start of the season it is common to see specials such as 'Chelsea to win the league, the cup and the champions league – 200/1′, now if you placed a treble on three cups the odds would be much higher but most bookies won't let you do this. In this instance you are betting on related contingencies but you are having to accept a lower price in exchange as these are linked.
Another example may be Harry Kane to be top goal scorer and Tottenham to win the league 10/1', if you were able to place a double the odds would be greater but you can't so you either take the special bet price or place two single bets.
Online bookmakers will list popular specials bets but that doesn't mean if they don't list what you want you can't bet on it.  Many sites now have bet request facilities, often linked to social media, that are much quicker and easier than the old days of contacting the bookie directly by phone or email (although you can still do this too).  You can ask for odds prices on related bets covering almost anything.  Most bookies will be very happy to do this, in fact I would recommend contacting a few operators and comparing to get the best prices. Contact details for all operators we list can be found in our betting site reviews.
Shop Around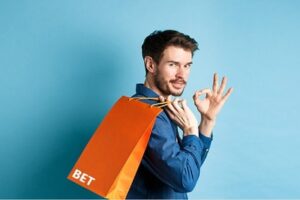 Consider shopping around, different bookmakers have slightly different rules and classifications of what they think of as "related".
If one bookie won't let you place a bet, then another might let you.
For example, you want to bet on a team to win in a League games on a Wednesday and then again in the Cup on Saturday in a double bet, many would think these matches are unrelated but some bookies simply don't see it this way and won't give you the bet.
Other operators however will let you place a bet like this.
As we always recommend at OnlineBetting.org.uk if you keep a few betting sites in your portfolio then you've got the option to shop around not just for odds and deals but also for bet availability.
What if a Bookmaker Accepts my Bet in Error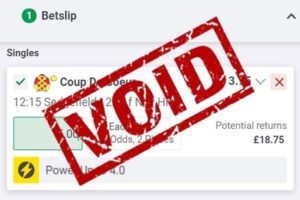 This happens less often these days online due to automated checking of bet slips that should stop any related bets being placed. Operators will tag events and if two tags appear in the same bet slip the system should refuse the bet. The system is not always infallible however and it can happen, however it is more likely to occur if you bet in a shop on written bet slips where human error from the cashier can mean wagers go through that shouldn't.
Possibly the most famous example of this is a punter who bet on there to be a white Christmas in 2009. Graphic designer, Chris Bryant, from Southampton bet on there to be a white Christmas in 24 separate locations in the UK. He placed the bet in a Ladbrokes shop and was even advised by the operator to place a single line accumulator. The bet came in and Mr Bryant through he was in for a £7,100,000 win only to find out the bet was void as a related contingency. The bet was paid out as a series of singles giving him back around £31 instead.
The cashier was in the wrong to suggest the bet could be placed but the Ladbrokes terms and conditions clearly state the rules about related bets. Obviously if you think about it and it snows in London it is highly likely it may snow in other parts of the country.
The best advice is to check the terms first and use common sense when placing a bet, especially if doing this on a written bet slip. Placing bets online also tends to weed out most of the human error that can cause this to happen.
If you think your slip has been voided unfairly or you believe the events were unrelated you can contact IBAS an independent adjudication service who will look into this for you. Read more in our article about how to complain to a bookmaker.