When most people hear the word 'flapping' they picture short skirts, bobbed hair and a woman dancing to jazz in America during the roaring twenties. Whilst it would certainly be amusing to see greyhounds dressed in a skirt, those with some sporting knowledge are aware that the above is a description of a flapper, rather than what we're talking about. Flapping is the word used to describe independent and unlicensed dog racing.
Don't let that fool you, though, this isn't an illegal or unsavoury past-time; if anything the opposite is true.
There are, of course, some differences between independent greyhound courses and the ones that are officially licensed – if there weren't any then they'd just be the same sport.
We'll have a look at the major differences between the types of racing in this article, as well as the similarities other than simply the fact that greyhounds race in them both. Unlike with greyhound racing at licensed tracks, where things are done pretty much the same wherever you go, rules in flapping can differ from venue to venue. Its an exciting world that some consider to be the most pure form of greyhound racing.
Early History Of Coursing and Greyhound Racing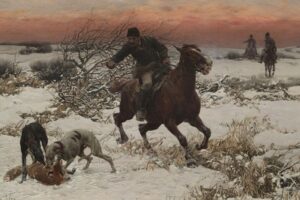 Since records began, hunting has existed in one form or another. In the works of the Greek historian Arrian, who lived from around 86AD until about 160AD, a vivid description of a hunting technique known as 'coursing' was given. That gives you some indication how far back we're looking when it comes to talking about the history of greyhound racing. That's because the sport as we know it today has its origin in coursing, which was essentially the act of game or another type of animal being chased by dogs, typically of the greyhound breed.
In Arrian's day that was done by everyone, from any level of society. In later years that was limited to the nobility and royalty, with only a few commoners who happened to own a lurcher or the like getting involved. As with any form of entertainment, it was eventually developed to the point that people could begin to place bets on it. The origins of this transition began in 1776 in a market town in Norfolk called Swaffham. The town formed the Swaffham Coursing society, whose rules declared that only two greyhounds could be involved in the coursing and that the hare they were chasing had to be given a 240 yard head start.
Almost exactly one-hundred years later, 'coursing by proxy' was introduced. This was when the hare was replaced with an artificial lure, much as we're used to seeing in the modern day world of greyhound racing. It took place in Hendon in 1876 when a straight course, four-hundred yards in length, saw six dogs chase a fake hare. Despite the attempts to modernise the sport, it didn't really catch on in the UK and it wasn't until some further developments to the idea occurred fifty years later that things began to change.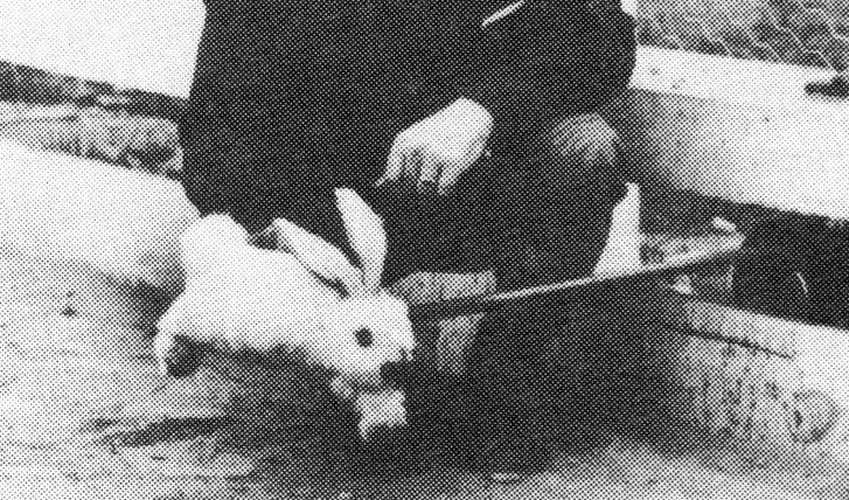 Charles Munn was an American who was working in association with a big figure in the coursing world, Major Lyne-Dixson. The two of them together introduced the oval track and mechanical hare to the United Kingdom in 1926, thought there wasn't a huge amount of support for their idea initially. It wasn't until they were able to gain support from Brigadier-General Critchley and his associate Sir William Gentle that the tide began to turn on the matter. They raised £22,000 and formed the Greyhound Racing Association.
Greyhound racing as a spectator sport in the United Kingdom enjoyed its debut on the 24th of July 1926, when 1,700 people turned up the Belle Vue Stadium in Manchester to watch seven greyhounds race around an oval track chasing an artificial, electrically powered hare. After its success, the Greyhound Racing Association went on to open two courses in London, namely Harringay Stadium and White City Stadium.
After the worries about the General Strike of 1926, the initial years of greyhound racing saw an economic boom for the sport. Attendance figures rose from about five and a half million in 1928 to just shy of fourteen million in 1929, before reaching as high as sixteen million in 1929. It was fair to say that greyhound racing had landed as a popular sport in the UK.  See our article on the demise of greyhound racing in the UK to find out more.
If you would like to know more about the racing life of greyhounds see our dedicated page authored by a trained vet.
Split Between Licensed and Unlicensed Dog Racing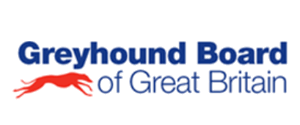 The National Greyhound Racing Club (NGRC) was formed in 1928, just as the sport was taking off in the United Kingdom and in time for the rules of racing that came into effect on the 23rd of April of that year. The NGRC was responsible for things such as the regulation and licensing of greyhounds and the courses that they would be run on. It continued to be the predominant force in the industry in 2009 when it merged with the British Greyhound Racing Board to form the Greyhound Board of Great Britain (GBGB).
The GBCB regulates every meeting, ensuring that standards on welfare, facilities, kennels and even the retirement process for the dogs are stringently adhered to. There are such strict rules in place that if anyone contravenes them they can not only be banned but also reported to the police. This strict side of the rules isn't something that all greyhound owners are keen on following, however, with the licensing adding too much control over how things are done but in a way that they don't enjoy. That is, in essence, why unlicensed courses exist.
Unlicensed racing tracks have been around for as long as licensed ones. In fact, the majority of greyhound racing courses began life as unlicensed venues as the owners waited for the NGRC or, later, the GBGB to give them a licence. That is the historical case, of course, with few if any courses opening in recent times. That is largely because of the waning of interest in greyhound racing as a sport. In its peak during the 1930s and 1940s, as many as 34 million people paid to attend the one-hundred plus courses that existed throughout the UK.
Nowadays the number of courses has dropped to around 20, and the visitors that attend race meetings annually are closer to the two million mark. It remains one of the most popular sports to bet on, but plenty of courses run races specifically for the Bookmakers Afternoon Greyhound Service (BAGS), shown live in shops, rather than for paying punters coming in through the doors. Courses, therefore, are mostly either licensed from the moment they open or unlicensed for the foreseeable future.
What Is Flapping? How Is It Different To Licensed Racing?

Since 1926, there have been 143 licensed tracks and 256 unlicensed ones in the UK. What, then, are the biggest differences between the two types of greyhound racing course?
The key word to understanding the difference between the two types of race course is 'regulation'. As mentioned before, courses that come under the jurisdiction of the Greyhound Board of Great Britain have to meet numerous different regulatory requirements in order to get their licence.
These include such things as:
A veterinary surgeon on course for all races
Air-conditioned and well-ventilated kennels
A permanent identification of all greyhounds
Strict Rules observed for racing
It goes without saying, of course, that an unlicensed track doesn't need to follow that same form of regulation. Plenty of greyhound owners will use flapper tracks as a way of introducing their dog to the world of greyhound racing; because dogs don't need to be licensed or have official paperwork, owners can take their dogs along and race them for fun. Compared to the more strictly regulated world of licensed tracks, flapping tracks are better for people with little to no money.
Despite the attempts of the unregulated courses to dispel their reputation as a rougher side of the industry, the reality is that an unregulated sport is always more likely to appeal to the less-reputable types than a regulated one. Though they do their best to ensure the welfare of the dogs involved in the running, there is no centralised registration or code of practice. This means that controversial things do sometimes happen at flapping courses.
The Last Independent 'Flapper' Tracks In The UK
The last few flapping tracks in the UK held on for as long as they could, but now, there is just a single flapping track left.
The table below shows the last five active independent dog racing stadiums in the UK, along with some information about what happened to them.
| Stadium | Location | Opened |
| --- | --- | --- |
|  Askern |  Doncaster (England) |  1939 |
|  Highgate |  Barnsley (England) |  1934 |
|  Thornton |  Fife (Scotland) |  1936 |
|  Valley |  Ystrad Mynach (Wales) |  1976 |
|  Wheatley Hill |  Durham (England) |  1930 |
Of these, only Thornton in Fife is still active as a flapping track.
Wheatley Hill was targeted by arsonists in 2019, and under suspicious circumstances too. It has been closed ever since despite initially stating they were going to reopen.
Also in 2019, Highgate flapping track in Barnsley announced they were postponing races indefinitely due to a lack of entries. It's still closed.
Askern in Doncaster closed in 2022, although it is due to re-open as a licensed greyhound stadium under new owners, so the flapping world's loss is the licensed greyhound racing world's gain.
Valley in Wales has a similar story, although rather than closing down it just became a licensed stadium instead, updating their facilities to meet the requirements of the GBGB.
For a list of active GBGB stadiums click here.
Betting on Independent Greyhound Racing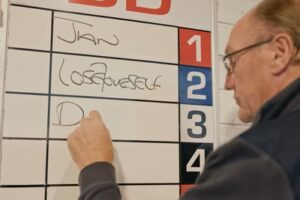 Again it is important to emphasise that independent dog racing is not illegal it is just not regulated bu the GBCB.  Races are pre-planned well in advance with race cards, runners and odds released in advance of racing.  At the end of the day it wouldn't be much of a spectator sport if it wasn't well run.
This means bookmakers, both at the track and online, can provide punters with prices to bet on independent racing.  Not all bookmakers and betting sites will offer these markets however, so visit our Greyhound Racing sports guide for recommended betting sites and bookmakers plus a detailed description of how to bet on dog racing and where to get the best deals.
While it is perfectly legal to bet on flapping meetings there are a couple of downsides.  The lack of licensing means far less is known about the history and potential of the dogs in the races.  This increases the risk for the bookie and so the odds you receive will reflect this.  Payout limits will also likely be a lot lower than for licenced racing, due to a higher risk of fixing and fraud occurring in these meetings.  Saying that, for those that bet a few quid on a greyhound race won't notice the difference.
Public Attitudes To Unlicensed Greyhound Racing
Those that have made it their life's mission to regulate greyhound racing and help it to gain respect within the world of sport look upon flapping tracks with a degree of disdain. After all, it is essentially the greyhound racing equivalent of the Wild West, with no one ensuring consistency within the sport.
The welfare of the animals that are used in races at regulated courses is paramount, whereas it is of secondary importance to some of those involved in flapping courses. There the combination of the ability to make money and the chance to entertain sometimes comes first. That is not the case on all courses, obviously, nor is it the attitude of every person that races dogs on flapping courses. Plenty of trainers turn to unregulated courses simply because they don't like the strict parameters they're asked to operate under by the GBCB.
Nevertheless, there can be no question that the stricter trainers and operators of greyhounds see independent tracks as slightly 'dodgy' and don't want anything to do with them. In fact, there's a hope that increased licensing will be introduced by the government at some point to close off what they see as a 'loophole' that is causing damage to the reputation of the industry.
What To Expect At An Independent Flapping Track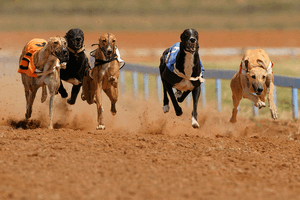 Trainers who have raced dogs on the flapper courses would disagree with their 'dodgy' reputation, naturally. For them it is a chance to introduce their greyhound puppies to the world of greyhound racing with less pressure and no need to fill in reams of paperwork or deal with unnecessary expenses. They have a point, too. Though this side of the industry is unregulated, it is not illegal, so a trip to an unlicensed stadium will be similar enough a licensed one.
If you head to one of the United Kingdom's independent greyhound stadiums then you'll find a group of bookmakers offering you odds on the races, just as you would at official courses. You'll also be able to place a bet on independent courses with some online bookmakers, though more often than not they will only pick the courses that have their own strict set of rules that participants need to adhere to.
There is also something of a need for independent greyhound courses in some instances. In Wales, for example, there were no officially sanctioned GBGB tracks until Valley switched over, so what were you supposed to do but head to an unlicensed venue?
It will be interesting to see what the future holds for this side of the sport now we are down to the last flapping stadium, because there will always be people that want to do things under their own rules rather than those laid down by an over-arching governing body. What we absolutely don't want is an underground racing industry to start because there is nowhere more 'official' to do it outside of licensed tracks.