Now that we can access the internet anywhere in the world, particularly through mobile phones and apps, we take it for granted that we should have the ability to place a bet wherever we are. Unfortunately, this is not always the case when you travel around outside of your home country.
Gambling laws are largely determined on a nation by nation basis and this means the online gaming landscape is a patchwork of uncertainty in Europe and across the world. Quite often the ability to place a bet in a specific country is determined solely by your bookmaker.
Betting sites and casinos that want to operate in a territory must either apply for a licence before they can operate (licenced markets) or meet the gambling laws within a country. The betting site itself must also choose to operate in that particular marker.
It helps to know if the operator you bet with is available in the territory you want to visit. In this article we discuss the betting sites with the best foreign coverage, how to find out if the country you are visiting is covered and what other options are available.  If you would like to know how Brexit may effect betting abraod see our Brexit and Gambling page.
Best UK Online Bookmakers For Betting Abroad
18+. Play responsibly, BeGambleAware, for help quitting visit
Gamstop
. #ad.
One way to give yourself the best chance of being able to bet when abroad is to sign up with some of the bigger betting sites who tend to have larger global coverage.  Here are a few of my personal recommendations, not just because the bookmakers are available in a lot of places but also because these are fantastic sites for betting at home and abroad.
Note that just because bookies accept accounts from countries doesn't mean you can automatically use your account interchangeably between them.  You should always check before you travel by getting in touch with customer support, it takes seconds to ask the question and it could save you a lot of hassle.  My top 5 list here is designed to give you recommendations of the operators with the widest coverage to give you the best possible chance of being able to bet when away.  For a list of customer support contact details for these sites see our betting site reviews.
For some countries bookies will also allow you to access your account in another country but may restrict the bet types or markets you can bet on and the sections you can access, again if you know you want to bet on a specific market why not ask them directly before you travel.
William Hill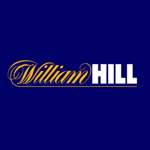 William Hill are one of the oldest and biggest UK bookies and they have licenses in lots of countries.  At the last count there were over 70 different regions where you can open and use an account from, I won't list them as it would be too long but this includes Canada, New Zealand, Switzerland, Mexico and even Russia.  This is a great option for any punter looking for a bookie with a very wide coverage.  As usual drop the customer services team a quick email to find out if you can bet where you are travelling to.
Hill's also operate in Italy, Australia, Spain, Germany, Poland, Latvia and Ukraine but because of differences in the law between these territories and Britain it may mean that you cannot bet or that your bets are restricted.  To bet in Australia or Italy in particular you would need a new account registered in that country and this required a permanent residential address.
I'll be honest William Hill are not necessarily my favourite bookie to bet with when at home but I always keep an account open with them for when I am on holiday.
Terms and Conditions Apply 18+ BeGambleAware.org #ad
Ladbrokes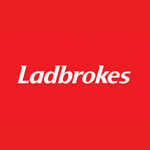 Their sheer size tells you Ladbrokes are an international player. The oldest bookmaker still in operation today (founded 1886) they are a colossal company and since merging with Coral are now the largest sports betting company in the UK.
Ladbrokes are better at telling you what countries they don't cover than the ones they do but at least you can work out if the country you are visiting is covered by powers of deduction.  They list around 220 countries and territories where you can not use the service, although don't necessarily assume you can bet that countries not on that list.  It is always best to drop a line to customer support before you go anywhere to check.  This is a real strong point of Ladbrokes, they are very quick to give you information over live chat or over the phone.
Some countries have specific restrictions, but again Ladbrokes are excellent at providing clear information.  For example you can bet in Germany for example, just not on horse or greyhound racing.  You can bet in Australia, Belgium and Spain, but only through the local Ladbrokes site – note that you would need a residential address to be able to do this.
Personally my favourite for betting abroad when available.  They are also a great betting site to play with at home, with so many resources and features they often beat their rivals on odds, depth, range and existing customer promotions.
Terms and Conditions Apply 18+ BeGambleAware.org #ad
Coral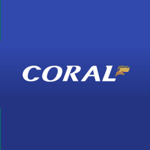 Coral are a great old British bookie that are also great for betting abroad.  They don't quite have the coverage of some of the others but then they do cover some countries (e.g New Zealand) that the others don't so worth having an account if you travel a lot.
Countries from where Coral accounts are accepted: United Kingdom, Republic of Ireland, Albania, Argentina, Belarus, Croatia, Czech Republic, Georgia, Gibraltar, Guernsey, Iceland, Isle of Man, Jersey, Liechtenstein, Luxembourg, Macedonia, Malta, Netherlands, New Zealand, Saint Kitts and Nevis, San Marino, Slovakia, Slovenia, Sweden.
Again it is worth going on the assumption that any other country outside of those listed above are not available, but as always a quick chat with the support team could be worth it.
Coral again are worth having an account with not just to give you options when travelling but because they are a damn good bookmaker with great value promotions, sensibly priced markets and ultimately a sense of fun that other bookies seem to miss.
Terms and Conditions Apply 18+ BeGambleAware.org #ad
Other Betting Sites Available Abroad
18+. Play responsibly, BeGambleAware, for help quitting visit
Gamstop
. #ad.
There are some other bookies with good global coverage that shouldn't ignored too:
Unibet – These guys are actually huge on the continent and if traveling to Europe in particular are a great option for coverage.
Betfred – Another big player and the fact that this bookie is independent means they are actually available in some places that others aren't.
BetVictor – Victor Chandler was one of the very first UK bookmakers to move into foreign markets and have good world-wide coverage.
What are the Rules for Betting While Abroad?
It is likely you are reading this because you've tried to find information about betting abroad but at each turn you've found confusing, unhelpful and often contradicting advice.
The truth is the rules governing gambling across the world are extremely diverse and this means it can be difficult to get a definitive answer to this question.
There are five major types of market when it comes to betting abroad:
Licensed Unrestricted – In this type of market a betting site must possess a license in order to operate and they must also adhere to the gambling and tax laws in that territory.  If a site is licensed in a region there is a good chance that you can use your online bookmaker abroad, although this shouldn't be taken for granted, always check first.
Licensed Restricted – Differences in law, procedure and tax can mean, on occasion, that you cannot use your UK account in a foreign territory, alternatively you may only be able to access some markets or sections of the usual site.  You may also not be applicable for certain offers or games either.
Regulated – This a grey area where countries have gambling laws but they do not license online operators directly. Whether your bookie chooses to operate in a regulated market is often entirely up to them, although beware it is always the customers responsibility to check the gambling laws in the country you are betting from.
Unregulated – This sounds dodgy but it isn't necessarily.  Unregulated markets are made up with a whole range of different countries and this simply covers any nation that has no specific licensing or laws relating to online gaming.  Again it is up to your bookie if they allow you to bet from these places but please beware if you do bet in an unregulated market there may be no protections at all if something goes wrong.
Illegal – Gambling is either illegal or so heavily restricted in this country that you will not be allowed to bet.  Betting sites do a good job of blocking customers from illegal territories but this isn't fool proof and there are ways around it (such as using a VPN).  If you take the risk and bet in an illegal territory it could prove costly, not only will you forfeit any winnings and potentially even your account if caught by your bookmaker, you may face a fine or perhaps even worse from local law.  My advice is seriously don't take the risk.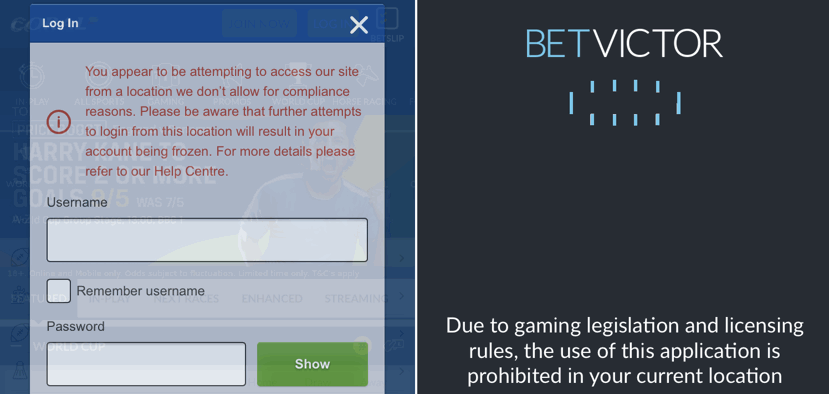 As you can see from the screenshot above, taken from the Coral and BetVictor app's while attending the 2018 World Cup in Russia, many sites are restricted abroad.
Taking the Coral example above they will even restrict your account in this instance if you try to login multiple times, so they do take this very seriously.  On the other hand I was able to bet with Bet365 perfectly fine while in the country.  This goes to show why holding multiple accounts is useful if you go away a lot.
Licensed Markets
The ability to bet when in another country is defined by the territories that your bookmaker is licensed or chooses to operate in. If you plan to go abroad its worth checking first which territories your bookmaker operates in before you go.  A quick check of the terms and conditions or a brief email or question through live chat should yield an instant answer and could save you missing out while away.
To operate a sportsbook, casino or any other gambling product in the United Kingdom the operator must possess a UK gambling commission licence, you can read more about this in our licencing article. All the betting sites we list on this site are fully licenced to operate in the UK and this gives you as a punter protection form fraud and mis-selling under the law, it also gives protection to minors and vulnerable people.
Online bookmakers can choose to apply for licences in other territories allowing them to operate in other countries and in some cases can choose to operate in unregulated markets (see later).
If your bookie does operate in the country you are travelling to then in theory you can use your existing account to bet and play games while away.
Many operators have different websites depending on where you sign up from (e.g. ".com" vs "co.uk", etc.), it can sometimes be the case that you can only sign into your account within certain territories even through the bookie operates another site in the territory you visit.  If you were to sign up to 10bet, for example, you would only be able to access the 10bet.co.uk site from Gibraltar, Guernsey, Jersey, Isle of Man and the United Kingdom, despite the fact you can access the 10bet.com site from many more countries.
It is worth considering that as a customer your rights are dictated by the laws in the country that you are betting from, not the country that you created an account in. It is therefore worth considering that not all products and services will necessarily be available while you are away, even if you can access the website or mobile app.
Regulated, Unregulated and Illegal Markets
The majority of countries around the world don't actually have any rules when it comes to online betting and gaming and this means they fall into a grey area known as an unregulated or unlicensed market.  Some countries on the other hand have laws but they do not require operators to possess a license, these are regulated markets.
Illegal markets are self explanatory, betting or gaming online is either completely illegal or very heavily restricted to the point where you cannot bet there with your online bookmaker.  A betting site, generally, will do it's best to block you if they think you are accessing from a market that they either don't cover or is actually illegal.  This isn't always fool proof.  If you are using a VPN or other private network for example then the bookie would not necessarily know where you are accessing their sites from and so would be unable to block you.
It is always your responsibility, not the bookmakers, to check the gambling laws in both licensed, regulated and illegal territories.  If you do bet with a bookie in an illegal or restricted market there are two things that could happen.  Firstly you may lose your bets and possibly even your betting account but even worse you could get in trouble with the law in that country leaving you with a hefty fine or even worse.
Some terms and conditions, for example, state:
"the right to access and/or use the Website (including any or all of the products offered via the Website) may be illegal in certain countries (including, for example, the USA). You are responsible for determining whether your accessing and/or use of the Website is compliant with applicable laws in your jurisdiction and you warrant to us that gambling is not illegal in the territory where you reside."
Just because you are able to login to a betting site and place bets when abroad does not necessarily mean those bets will stand.  If you are betting in an area that doesn't fall into either the 'allowed' or 'not allowed' category then you are doing so at your own risk and whereas you may be able to bet at the time it is possible your bets will be voided and a possibility your account may even be suspended.  It is highly recommended you check with your bookie before you travel if they will take bets from the area you are visiting.
Virtual Private Networks (VPN's)
Many people choose to use VPN's to log into to betting websites when in different countries or jurisdictions but I wouldn't recommend it personally.
VPN's hide your location so it looks to the site that you are using that you are not actually where your IP address says you are. VPN's can therefore be used to fool online bookmakers into thinking you are in the UK (or anywhere else you choose) when you actually aren't.
The main reason I wouldn't recommend doing this is it actually contravenes the terms you have with your bookie and should they discover what you are doing they are well within their rights to terminate your account and forfeit any wagers placed over the VPN.
Top bookmakers now use some clever software to identify those trying to log in via VPN's and whilst there are always ways around this I just don't see why you should take the risk. The best thing to do is just find a bookmaker you like that is also licence in the country you are planning to go to.
Tax in Other Countries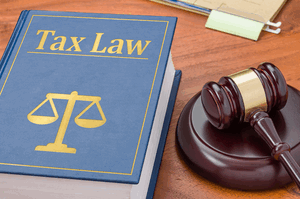 One reason why it is difficult to bet universally it not just down to licensing but also due to tax laws.
In the UK a point of consumption tax applies to all licensed operators, the punter pays not tax directly from their stake or winnings, rather tax is paid by the betting site on your behalf.  In reality of course bookies pass this on to you really by running higher margins.  You can read more about UK tax law in our betting guides.
In countries such as Germany (and most countries where licenses are needed) different tax laws apply, here for example a 5% deduction is made on both your stake and winnings in tax.  This applies to both German residents and anyone betting from within Germany.
This is just something to consider, your bookie may let you access your account in Germany but you may get a nasty surprise when your winnings are 5% lower than you thought they would be!
Betting Abroad FAQ
Can I Bet in British Pounds (GBP) When Abroad?
Yes, if your account is held in British pounds and you can access your bookmaker in the foreign country then you will be able to continue to bet while you are away in pounds. Likewise if you hold an account in Euros (or any other currency) and you travel to the UK you should be able to continue betting in Euros so long as your bookie is licensed to operate in the UK.
This is actually a very common practice for punters travelling to and from Europe, particularly between the Republic of Ireland and the UK where most British bookies operate.
Can I Deposit and Withdraw When Abroad?
Yes you can, if you have a registered payment method set up there should be nothing to stop you funding your betting account wallet. It may be worth telling your bank in advance if you are making any significant transactions when abroad however as transactions abroad are more likely to be blocked by anti-fraud systems if they know you are in a foreign country.
If you want to set up a new payment method it is strongly advised that you do this before you travel though.
Should I Sign Up With a Foreign Betting Site When Away?
It is tempting to think that if you travel to foreign countries a lot then it is worth setting up betting accounts in those countries. While this may be possible I would advise against it for two main reasons.
If you sign up with a bookmaker when abroad, especially in unregulated markets, then you will lose a huge amount of legal protections. If you want to take the risk then you can do but there is a chance you could lose any winnings or even have your payment details stolen if you sign up with an unscrupulous agent. You would be far better off finding a UK bookie that operates in the country you want to visit in advance.
The other reason why it could be very hard to sign up to a betting site when away is your residential status. To register with a UK bookmaker you must provide details your ID and a permanent residential address, obviously when you are away you won't have a permanent address (unless you have joint residency) and this will possibly preclude you from obtaining a new account. You would also probably need to fund the account in the local currency which would either require you to set up a local bank account or would result in conversion fees with your own bank.
Should I Hold Multiple Accounts?
Have a look around at the terms from different betting sites and you will see that the territories that bookmakers operate in vary quite a lot. It therefore makes sense to open several accounts with betting sites that operate in different markets, this way you keep your options open when you travel around.
Obviously another reason to open multiple accounts is to take advantage of the hugely generous free bets and sign up bonuses. If you would like to see a list of welcome offers visit out betting offers section.
Is It Best To Place My Bets In Advance?
If you know you are travelling why not set up your wagers before you go? Set a reminder to place your bets before you leave and avoid all disappointment.
This is fine for advance bets but it doesn't cover you if you want to make a spontaneous bet, bet in play or exploit odds changes. There are some other options though if you can't bet in the territory you are travelling to.
If your bookie accepts phone bets you can often place these when away, it is the agent on the other end of the phone that places the bet through some loopholes you can still be classed as betting from within the UK. Alternatively give your account details to someone who you trust who could log in and place a bet for you at the right time.
What About Free Games and Free Bet Clubs?
There are a few examples where you need to bet or make free predictions with a specific bookie and if they don't operate in the territory you are in this can leave you a little stuck.
An example that happened to me recently concerning the Coral free bet club. The Coral club gives you a £5 free bet each week if you bet £25 or more, a great offer but when I was travelling in France I realised I couldn't place my bets meaning I would lose my weekly free bet. There was little I could do on that occasion, however the next time I travelled I arranged for a friend to place some bets for me from my account within the UK so that I could still get my free bet.
The same thing happened to me with William Hill's Golden Goal. This is a free prediction game where you guess the correct score, first goalscorer and time of goal for the weekend's feature game for the chance to win £25,000+. Although this is a free game the fact that you can win money means that this still falls under the gambling umbrella even though you are not risking your own funds. Next time I travelled I therefore arranged for someone to enter my predictions for me. If you do choose to do this be careful it is with someone you trust.
Is There A Difference Between Sports vs Casino Betting Abroad?
Sportbooks and casinos can be licensed separately.  It is therefore possible that you may be able to access one of the products but not the other when travelling.  This is true even within  the UK, have you ever noticed that you can play casino with with some sites but not sports or vice versa?  This is all down to the type of license they possess with the Gambling Commission.
In general you will find you an play casino games more universally compared to sports betting.  Perhaps it is easier to standardise the law for casino.  A list of all the licenses possessed by our listed betting sites is available here.