If you have a complaint against a licenced UK betting site, bookmaker or casino the first thing to do is to approach them. Part of their licence agreement means they must to everything that can reasonably be expected to resolve a customer complaint using internal procedures.
Most customer complaints do not escalate beyond this. The table in this section gives information on how to make a complain to UK bookmakers listed on OnlineBetting.org.uk.
Should you not be able to resolve a complaint then you can approach The Independent Betting Adjudication Service (IBAS) or in some cases the Advertising Standards Agency and the Gambling Commission.
IBAS is an impartial adjudicator for disputes between punters and gambling operators. This article gives information on how to use IBAS and other services as well as examples of common complaints and their likely outcomes.
Bookmaker / Betting Site Complaint Information
18+. Play responsibly, BeGambleAware, for help quitting visit
Gamstop
. #ad.
The contact details listed in this table are for the UK. If you would like an overseas or alternative phone number, additional email addresses or customer services postal addresses see our betting site reviews contact section.
How To Make A Complaint to a UK Bookmaker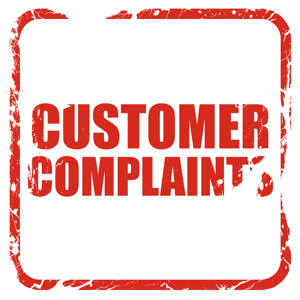 The first thing to do before you contact your operator is to get your facts in order. Whether your complaint is about an incorrect bet, lost payment, failure to payout, etc., then there will always be a record in your customer history. Download or screen shot your history and use this when you make your complaint.
All terms and conditions relating to betting and funding must be listed and easily accessible from the home page or help centre. Familiarise yourself with the relevant sections before you email. Remember if you have contravened the terms but you feel the conditions are unclear or inaccessible you may still have a complaint.
Contact the bookmaker and put forward your case, see the example below. Try to be factual and use neutral language. If your complaint is eventually escalated to IBAS then these exchanges may be scrutinised so don't shoot yourself in the foot before you start. Maybe stay off social media in the first instance too.
Remember, bookmakers and betting sites are private companies and while they have a duty to adhere to their licence conditions they can decide at any time to terminate an account.  On the other hand bookmakers need to make money and so they will generally be fair with customers to ensure your on going business.
Below is an example of where I felt I had been mislead by a betting offer and how I dealt with it. The bookmaker decided to be rational and even though technically they were correct, to the letter of their T&Cs, they realised it was a pretty underhand thing to do, and they would ultimately lose my custom:
Dear Bookmaker
I recently placed a bet in line with your horse racing promotion "Bet £10 on race X and get a £10 free bet the next day". As you can see form the attached screen shot I placed the bet at 12:30pm. The free bet was awarded later that day at 16:30pm. Unfortunately I was unable to login to my account until the following evening only to find my free bet had expired. I did know that the free bet was only valid for one day but having scrutinised the offer terms I feel that the deal was misleading. The terms state:
"Place a £10 win single bet on race 'X' and get a £10 Free Bet…….Free bets are awarded for the following days racing and expire after 24 hours"
My interpretation of these terms is the free token is valid for the following days racing. I logged onto my account at 17:16 to use my free bet in the 17:35 race at 'Y' only to find the token had expired. I think it is reasonable to assume from the terms that the free bet would be valid for the entire days racing on the following day even if this was technically more than 24 hours from you crediting my account. Racing on this day continued until 18:05 and I think it is only fair for the bonus to remain valid until this time.
Having been a customer of yours for 2 years I would hope that you could see this was a genuine mistake and credit my account. I would like to say out of principle I would be unlikely to remain a customer if this isn't considered. I would also consider approaching IBAS and the Advertising Standards Agency
Kind Regards
The bookmaker did decide to reissue the free bet and accepted the terms were misleading.
Always try this approach first. IBAS won't consider your complaint if you haven't tried to resolve your issues directly.
The Independent Betting Adjudication Service (IBAS)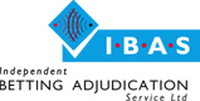 Should your complaint with the gambling operator become deadlocked you can now approach IBAS.
The adjudication service is made up of a panel of experts that are familiar with both the industry and the law.
They will scrutinise the terms and conditions of the operator as well as checking they have complied with the Gambling Commissions own licencing standards and IBAS conditions of registration.
Once the panel make a ruling this is now binding for all parties without detriment to any existing legal proceedings.
IBAS operate in the following sectors:
Adult Gaming Centres
Bet Exchanges
Betting Shops
Bingo Clubs
Casinos
Charitable Lotteries
Gambling Machines
Lotteries
Remote Gambling
Totalisator Betting
All bookmakers listed on this site are registered with IBAS.
We recommend you do not deal with operators not registered with the service. If you are dealing with an operator not listed you may need to consider legal action, or see some of other options further down.
For a more detailed guide on how to complain see our dedicated IBAS page.
Advertising Standards Agency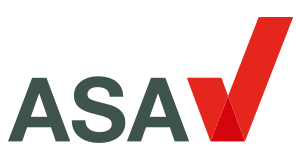 If, like me in the example above, you think you have been misled by an advert or offer you may have a case to complain to the Advertising Standards Agency (ASA). The ASA are there to ensure all adverts and promotions are clear and fair.
The ASA can, and will, often rule in favour of the customer, even if that customer has technically contravened the terms and conditions of the offer or company. Should the ASA judge the advert, or its terms, to be misleading they will generally come down in your favour.
Betting sites and casino sites are obliged to adhere to advertising standards. Also because this is the gambling industry there are additional restrictions on adverts.  Betting ads and offers cannot be aimed in any way at children (under 18) or vulnerable age groups and they cannot use sexualisation in their ads.
The agency will also take into account 'the spirit' of an advert and consider if the ad was designed to mislead even if it technically ticks complaints boxes.
Gambling Commission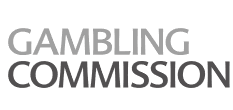 It is not the job of the Gambling Commission to mediate customer complaints about individual accounts or bets. If however you feel a bookmaker has contravened the terms of their licensing agreement, particularly in relation to the Gambling Act of 2005 and 2014, then you can report an operator to the GC. Read more about licensing and law requirements is our dedicated article, read more.
Issues concerning operators breaking the law (fraud and crime, failure to enforce safe gambling, not protecting vulnerable people, etc.) can all be referred to the gambling commission.  If, for example, you asked to be self excluded, or have your account restricted in some way, and an operator failed to do this properly then this would be breaking the law.  If a bookie allowed a child to gamble this would be breaking the law, etc.
If you are gambling with an unlicensed operator then you do so at your own risk. If they are not based in the UK (which they probably won't be) there is not a lot you can do, even through the courts.  All sites listed at OnlineBetting.org.uk are fully UK licensed.
Betting and Gaming Council (BCG)

If you feel a high street bookmaker is being deliberately unreasonable consider contacting the Betting and Gaming Council for advice. Sometimes these guys can just give the bookie a nudge and say 'come on sort it out for the benefit of all of us'.
The BGC replaced the Association of British Bookmakers (ABB) that was previously the industry trade association that represents betting shop operators in the UK.  Don't get me wrong, it is their job to represent the bookies interests, but on occasion, if the complaint is obviously right and the operator just isn't listening, they have been known to help.
This is more of a last port of call however.  At the very least you can use the BGC to read about codes of conduct and other industry news that you could use in your favour.
Social Media, Twitter and Facebook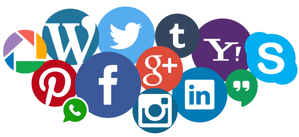 Embarrassment is a tool you can sometimes use to your advantage.
If you feel an operator isn't taking you seriously try contacting them through social media including Twitter and Facebook.
Most operators have separate (and usually friendlier) teams here and this can often give you a new outlook in your complaint.
At the end of the day no one want to look bad in such an exposing area so use it to your advantage.
Be careful though don't jump straight to social media before using official channels as this can actually hurt your case.
Keep A Cool Head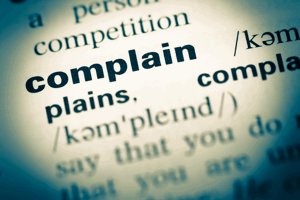 Throwing your toys out of the pram is not going to fly with many operators. It will take time to resolve your complaint if you need to escalate it, be patient.
If you go straight away and slag these guys off on social media or through the press or internet then it's not going to win you any friends. On the other hand if you have exhausted every angle then go down this route if you like.
Lastly if you don't like how you have been treated by an operator, remember it's a free country so take your custom elsewhere. I can't vouch for every betting site but I can tell you on OnlineBetting.org.uk we only list professional top quality licenced and IBAS registered UK bookmakers.
If you stick to these guys you shouldn't go too far wrong.