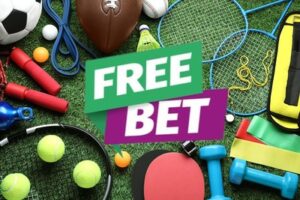 It is not uncommon for us, as people, to look forward to obtaining something for free. In fact, the majority of us seek such offers out, ensuring that we're getting the most out of a company, brand, organisation, etc. in exchange for our ongoing custom. This also applies to the gambling world, where the use of such rewards as free spins and free bets are given out widely. These can provide some great betting opportunities for gamblers, ensuring that either additional play or extra bets can be placed at a site.
However, it is worth asking what exactly the laws are surrounding the use of the word 'free' in these offers. After all, it is usually the case that you are required to deposit a specific amount and/or place bets equating to a specific amount prior to receiving the free reward. In that respect, can it really be considered as something 'free'? What are the laws and the regulations surrounding the use of this word in such gambling offers and promotions? What conditions are now supposed to be met in order for a platform to say that something is free? And how do online casinos and sportsbooks take advantage of these laws for their own gain?
We will be looking at all of these questions and discover more about the legislation behind free spins, free bets and so on. Plus, how does the UK government apply point of consumption (POC) tax to free bets and free spins today?
Free Bets and Bonuses According to the ASA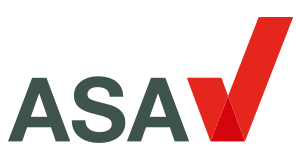 The Advertising Standards Authority (ASA) operates as the UK's self-regulatory organisation on advertising. While it cannot interpret or enforce legislation in the UK, its code of advertising practice does broadly reflect official laws in many instances. The organisation has published its own guidance for advertisers of free bets and bonuses.
Within this, the Committee of Advertising Practice (CAP) provides its guidance on the interpretation of the UK Code of Advertising (the CAP Code) in relation to non-broadcast marketing communications. Meanwhile, the ASA ensures that advertisements across the United Kingdom media adhere to specific advertising rules.
The advice contained within the guide published by the ASA is aimed at helping marketers offering promotions, such as 'free' bets or bonuses, to understand the position of the ASA, CAP and Gambling Commission on what is acceptable. As part of receiving a UK Gambling Commission licence, all licensees are required to abide by relevant provision of the CAP Code. What needs to be specifically included in casino or sportsbook advertising of these offers?
The primary piece of information that such an advertisement needs to include is any "significant conditions". Other terms and conditions relating to that offer must also be, at most, just a single click away from the advertisement. An ad without such included on it will be deemed as misleading for customers. Even in sponsored search engine results or those instances where space is limited, a prominent and clear link to the full terms and conditions must be displayed.
Should an offer be advertised on social media, a short link should also be included in the Tweet or post or an image of the terms and conditions should be included. Where technical options are available to use so as to display such information, the ASA expects marketers to utilise such, too.
Significant conditions must be displayed alongside the promotional advertisement as well. This must include how to participate in the free bet or bonus reward, significant costs associated with it and any factors likely to influence a customer's decision on the offer. A customer must know what they are depositing funds for and should also be informed of any playthrough or wagering requirements necessary to complete before withdrawing.
According to the ASA, the largest number of complaints made to them about terms and conditions relating to gambling advertising focus on the requirement for consumers to make a deposit in order to access their 'free' reward. This is accompanied by complaints about the number of times their 'free' funds must be wagered before being able to make a withdrawal of funds. Customer should easily and clearly be able to see the associated terms relating to both of these complaints.
One final note relating to the ASA guidance relates to "risk free" offers. These should incur absolutely zero loss to the consumer to be labelled as such.
Free Bets and Bonuses According to the UKGC
The Gambling Commission, as noted, has the mindset that marketers and licensees should follow all guidance as laid out by the ASA and CAP. This is why its stance on offers and such remains quite minimal, so that the ASA guidance is taken notice of first and foremost.
However, as a part of the code of practice provisions that all licensees must follow, section 5.1.1 lays out certain groundwork, too. Compliance with these social responsibility codes is a condition of holding a licence, meaning that a breach of them by any operator could lead to the Commission reviewing their licensing status in the UK.
If a licensee makes an incentive or reward scheme or any other arrangement where the customer many receive money, goods, services or any other advantage, then the scheme must be designed to operate in such a way that is adheres to the following rules:
The circumstances surrounding the award of the free bet or bonus is clearly set out and readily accessible to the consumers.
Neither the receipt nor the value or amount of the benefit is:

Dependent on the customer gambling for a pre-determined length of time or with a pre-determined frequency
Altered or indeed increased if the qualifying activity or spend is reached within a shorter time period than the whole period over which the benefit is offered.

If the reward provided increases with the amount that the customer spends, it should do so at a rate no greater than that at which the amount spent increases.
When it comes to the advertisement of such offers, the Gambling Commission simply states that compliance with the codes of practice laid out by the ASA and CAP (as noted earlier) must be recognised.
How is Point of Consumption Tax Applied to 'Free Bets'?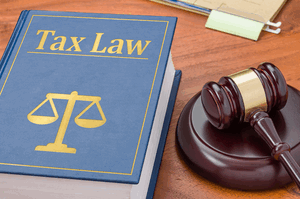 With free bets and so on being offered by all UK's gambling operators, it is quite normal to wonder how these are taxed. After all, the point of consumption (POC) tax for online gambling was raised to 21% in 2019. Even before this time, it stood at 15%, and when that was proposed, it drew heightened concern within the industry. Basically, all profits from online gambling occurring in the United Kingdom are subjected to the 21% POC rate, and 15% prior to this time.
When the 15% POC was introduced, it caused financial implications for the online revenue stream of licensed gambling companies operating on UK shores. And not only that, but the impact of the new legislation on free bet offers forced operators to undertake certain strategic shifts in marketing efforts. This saw the message, tone and content of the advertising of such offers alter significantly.
In the early days of online betting it common to see more free bets and free spins than you do today as the cost to the operator was only was they ended up paying out in winnings, which in the majority of situations is reinvested at the site in any case. Of course, going from having no POC tax to a 15% rate and then up to 21% in 2019 had quite the impact on the 'free' money being given away. How does the government tax on free bets and free spins?
The POC tax was actually introduced so as to ensure taxes were being paid by gambling companies who were located offshore and were not paying tax on the profits earned from their UK customers. The 15% levy (and now the 21% levy) means that all companies, regardless of where they are based, have to pay this tax. Unfortunately, this did mean (and still does mean) that operators frequently simply passed the charges on to bettors in the form of poorer odds. However, the 21% was not brought in to create an even playing field like the 15% was. Instead, it was hiked up so as to further regulate the country's gambling industry. Essentially, the government wanted a bigger slice of the pie.
The tax regulation requires all free bets or free play be subject to the taxation, too. This adjustment came into effect in August of 2017, and at the same time, Her Majesty's Revenue and Customers (HMRC) amended the definition of "prizes". This was done so as to deter operators from equating the value of free bets with prizes offered in a bid to reduce taxable profit. That was adjusted so as to bring the tax treatment of free plays for remote gaming more in line with the treatment of free bets under the General Betting Duty.
Essentially, the UK Treasury is able to collect more taxes, as the exchequer closed a loophole being exploited by operators on discounted or free play gaming. Confirming the changes, HMRC issued a statement that said:
"This will ensure where a customer makes use of an offer that allows them to gamble for free, or at a reduced rate, the operator will, in certain circumstances, be required to account for duty on the amount that the consumer would have paid without the offer".
Are the Laws Adhered To?
In most circumstances, laws surrounding 'free bets', 'free spins' and so on are taken notice of by operators and marketers. That is not to say that there have been no slip ups over the past few years. Back in 2018, the online gambling business ElectraWorks was fined £350,000 for repeatedly misleading consumers with adverts relating to free bonus offers it was providing. A formal warning was also handed out from the Commission for ElectraWorks failing to ensure that the marketer responsible for such ads had a personal management licence.
That circumstance came from a complaint that was made against ElectraWorks (a subsidiary of Entain, the owners of Coral, Ladbrokes and Gala) in 2016. At the time, a free bonus was being offered on the operator's bwin.com website. The bonus breached the codes laid out by CAP in relation to such offers. It was one week after that when a second advertisement was found to be in breach of the rules on the same website. The following year, six similar breaches were also discovered on ElectraWorks gambling sites, including partypoker.com, noblecasino.com and casinoking.com.
This is not the only company to have been found to be in breach of advertising rules, though. BGO Entertainment was fined £300,000 in 2017 for similar rule-breaking, while LeoVegas fell afoul of the Commission, having to pay a £600,000 penalty in May of 2018, due to 41 misleading free bonus and promotional advertisements.
Of course, it is not easy for the UKGC to specifically keep up with such advertisements unless specifically notified of such. Operators that are caught are usually warned and fined for such misdemeanours, naturally. However, unless someone points it out to the regulatory body, operators are still able to offer rewards and provide basic information on the offer as well. However, unless it contains all the valid information as outlined earlier, as well as links to full terms and conditions surrounding such, it cannot be considered a legal and lawful promotion.
Are Free Bets and Free Spins Actually Free?
The only offers that can be described as truly free as risk free bets and cash free spins, as these require no specific deposits or bets in order to claim them and any money you win is yours to keep in cash.  Even in these instances you will generally need to have an account to claim these, which will require a deposit, although if the risk free bet loses you will be given your stake back in cash, which you can then withdraw resulting in no overall loss.
When it comes to other versions of free spins and free bets then these are not 'free' in the sense that you need to qualify for them, which often requires either deposits or certain wagering.  It is better to consider these offers as free promotional funds rather than free cash, they allow you to place bets or play games without risking your own funds and if you need the wagering requirements you can keep the winnings in cash – although this is by no means guaranteed.
The fact that operators have to pay tax on free spins and free bets in itself means the conditions attached to these are now often more stringent than they were in the past.  A bookmaker or casino is not going to simply give money away but at the same time they do want to give you promotional funds to bet with to try out their sites, or indeed so you stick with them.
Therefore, free bets and free spins are rarely free and there are costs involved for operators to provide these.  What is clear though is that betting companies must display any significant terms to you before you claim a 'free' offer, which includes what you need to do to qualify, how free funds are paid and any wagering requirements or restrictions on those funds.