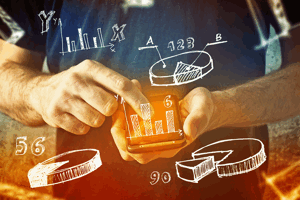 You may look at the betting and gambling industry and think there is a lot of healthy competition, with hundreds of brands now vying for our pennies.
Many companies however, although they might seem independent, are in fact part of the same group, and you may never know it.  As with many other industries, there are in fact a few big players and the rest are left to scramble for the remainder of the custom.
It isn't just the old high street bookies like Paddy Power and Betfred that occupy the top spots in the biggest betting company leagues.  Many early online only bookmakers have already beaten the old land based operators, such as Bet365, and the world's biggest and first online exchange, Betfair.
Mergers between already large companies such as Ladbrokes and Coral and Betfair and Paddy Power have created behemoth bookies, and these giants have further merged to create colossus billion pound companies such as Entain and Flutter Entertainment, who have even expanded into America.
The future of bookmaking in the UK is in the balance as it risks becoming a monopoly of a very few massive companies, very much like the energy markets.
In this article we also look at the development of the UK gambling industry, the size of the profits made along with the progressive switch to online betting and gaming.
Largest Betting Companies
Flutter Entertainment (Paddy Power, Betfair, SkyBet, PokerStars + Others)
Headquarters
Dublin / Toronto
High Street Shops
608 (UK + Ire)
Established
2020 (Merger)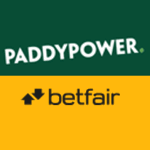 Mergers can sometimes just be about money – Coral didn't really bring anything new to Ladbrokes for example – but the merger between Betfair and Paddy Power in 2016 to create the third biggest betting company in the country was certainly mutually beneficial to both parties.
Paddy Power, one of Ireland's biggest bookmakers, was founded in 1988 but it was the online age that really saw the brand come to life through its often controversial advertising strategies.  Holding over 625 shops across the UK and Ireland and boasting retail revenues of nearly £1 billion, Paddy Power brought the real world locations, marketing strategy and cash to the merger.
Betfair on the other hand had a very different history in the betting industry.  Launching in 2000 as a peer-peer betting exchange rather than a traditional bookie, Betfair became the biggest of its type in no time at all.  Despite better odds on offer in the exchange, the market for exchange betting remained comparatively small (see later) and so in order to compete Betfair also launched a fixed odds sports book in 2011.  Betfair were the smaller party in the merger, generating less than £500 million in revenue at the time.  For this reason PP shareholders received 52% and Betfair 48% of the company when the merge was complete.
The group, rebranded to Flutter Entertainment in 2019, then completed a second merger with The Stars Group, owner of Sky Betting & Games, PokerStars and a whole host of other poker related sites in 2020.  Overnight, this group became the largest betting company in the world in terms of revenue and market share (38% online market share at the time of the takeover).  Unlike their main rivals GVC, (now called Entain) the new Flutter Stars Group had a much more diverse portfolio at the time and a bigger international reach, so it is unsurprising that they have gone on to strengthen their position at number 1.
Flutter have also done well in the American market since it opened up, where their brand, FanDuel, is doing very well indeed, generating more than £652 million in the first six months of 2021 alone and occupying around 27 physical locations in casinos and the like. The group also own Foxbet, another American sports betting brand which operates online, and together they took around 45% market share in the same period.
Entain PLC (Ladbrokes, Coral, Gala + Others)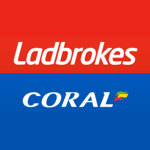 William Hill were ousted from the gambling industry's top spot following the merger of Britain's second and third largest bookmakers in 2015, completed 2016.  The new company, imaginatively named Ladbrokes-Coral Plc, generated nearly £2.5 billion in revenue each year and employed over 30,000 people.
Ladbrokes, Britain's oldest betting company founded in 1886, and Coral, established in the 1926, have over 200 years experience of being a bookmaker between them.  The group own more than 4,000 betting shops, although were forced to sell over 300 in their 2016 merger, and are two of the most recognisable brands on the British high street.
Coral, started by an on track bookmaker called Joe Coral in the 1920's, grew rapidly following legalisation of off-course betting shops in 1961, becoming one of the first bookies to take advantage.  Merging with another company in 1971 to become Coral Leisure, the group was acquired by Bass in 1981.  In 1997 Ladbrokes made their first attempt to buy Coral from Bass but this was blocked by the UK Monopolies and Mergers Commission at the time.  Coral was instead sold in 1999 to Morgan Grenfell, a private equity firm, and also merged with Eurobet, one of the first online betting sites, in the same year. Gala bingo, founded in 1991 and operating over 150 halls with an additional online presence, merged with Coral in 2005 to form the Gala Coral Group.
Ladbrokes was started by two men who acted as commission agents for horses (trained at Ladbroke Hill).  Following a move to London in the early 20th century the company became a bookmaker for rich clients.  Falling on harder times following WWII the company was sold for just £100,000.  However, the same legalisation of betting shops that drove Coral's rise in 1961 reversed the fortunes of Ladbrokes too, who were later floated on the stock exchange for £1 million in 1966.  With forays into the hotel (Hilton Group) and home convenience industry, the Ladbrokes group grew to be the second largest UK bookmaker.  Prior to their Coral merger Ladbrokes also acquired BETDAQ in 2013, the second largest betting exchange, although this has now been sold back to the original owner.
In 2018, the newly formed Ladbrokes Coral group was hastily purchased by GVC Holdings in a deal worth around £4 billion, adding further power to the brand on an international scale.  GVC also owned and ran sites such as sportingbet (although we wouldn't recommend them to bet with), partypoker, Gala, Foxy and Bwin.
The group rebranded as Entain in 2020, and the group now generate more than 70% of their profits from digital sources as well as boasting more online customers than any other company. For more about each brand see our full reviews.
Bet365 Group Ltd
Headquarters
Stoke-on-Trent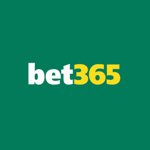 Bet365's meteoric rise has all come from the digital industry, and considering that only now is the online gambling market bigger than the high street (excluding national lottery) that is a pretty impressive performance.  When they say in their adverts that Bet365 is the world's favourite online betting company they are not lying.
Established in 2000 from a small temporary building in Stoke, by now multi-billionaire Denise Coates, the highest paid woman in Britain, Bet365 generates massive online revenues and is the largest private employer in Stoke – they even own the football stadium.
Denise started the business by borrowing against her father's brick and mortar bookmaking business, established in 1974 by Stoke City chairman Peter Coates.  Selling off the shops to Coral in 2005, Bet365 became an online only operator where they have gained a huge customer base of over 90 million people from 200 countries.  The brand has the best reputation within the betting and gaming industry from both punters and insiders and boasts one of the most loyal customer bases of any business.
Often cited as a success story of British online business, if you were to rule out the offline gambling sector then these guys would be the biggest individual brand in operation.  Multi-award winning and constantly developing new technology and ideas, the only way this company is going in the future is up. They are also staunchly independent and don't operate other brands, which keeps them small comparative to the big multi-brand groups, but they are an absolute titan of a brand if you look at their revenues.
William Hill
For a long time William Hill were the largest betting company in the UK, with over 2300 shops and just under £2 billion in annual revenues.  The operator, which regularly generated up to £200 million in annual profits towards the end of its independent life and was listed on the FTSE 250, comes from humble beginnings.
In 1934 the company was founded by Mr William Hill, who following some early failures and illegal enterprises found he could make money using a loophole that allowed off-course betting using credit or post. Hill's entered late into the betting shop industry, opening their first 5 years after the change in law in 1966, due to the founders belief they were a cancer to society.  He relented when he saw how quickly his competitors were getting ahead.
The company changed ownership many times down the years.  Bought for £700 million in 1997, the brand was again sold two years later for £825 million and listed on the London Stock Exchange in 2002.
The William Hill group have had some corporate failures over the years but their aggressive strategy, especially online, allowed them to dominate the market landscape. For a while, they were probably the most well known bookmaker in the world, largely down to the fact Hill's have historically spread outside the UK more than any other bookie, and also due to the vast amount they spend on advertising and sponsorship.
Things changed in 2020 though, when US company Caesars put in a successful bid of £2.9 billion to acquire Hills in order to get their hands on their technical abilities and US assets. Once this was achieved, William Hill UK/Europe was back on the market, and 888 stumped up £2.2 billion to buy the lot. This means that Hill's is no longer an independent company, but a brand operated by someone else as part of a larger group.
Betfred

The Betfred journey to becoming one of the biggest independent betting companies in the UK is more heart-warming than most others.  Established from a single shop in Salford by Fred an Peter Done in 1967, the group now have a multi-billion turnover and up to £1 billion in revenues annually, although they were hampered by the lockdown in the early 2020s since they have such a strong high street presence.  Based in Warrington the company has never been sold or merged and remains in the same hands as it started in.
Fred Done is known in particular for paying out early on Manchester United to win the league twice only for them lose on both occasions (1998 and 2012).  He also lost £1,000,000 in a private bet with Victor Chandler (owner of BetVictor) betting again on Man United, this time to finish higher than Chelsea in 2005 – which they didn't. Despite these misjudgements Fred is also known for inventing the Lucky 15 and other full cover bets.
The company has a large betting shop operation, and after buying around 300 shops that Ladbrokes-Coral were instructed to sell before being forced to close a few due to changing market conditions, they now own in the region of 1,400+ stores in the UK.  Famed for being one of the best racing bookmakers, Betfred increased their exposure in this market by buying the tote in 2011 for £265 million.  This allowed them to licence totepool bets to other operators as well as providing bespoke tote bets others didn't have, although this agreement has now ended.
Not one of the techiest betting brands out there, Betfred's old school vibe hasn't hampered them, and with a successful move into the American market the future looks positive for Betfred . That said, Fred was born in 1943 so he's not going to be in the brand's future for that much longer, and who knows what will happen to Betfred once the founder/owner is out of the picture.
Kindred Group (Unibet, 32Red, Bingo.com and more)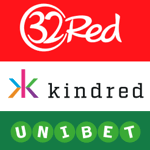 Kindred is a name you will likely not have heard of; it is in fact the rebranding of the old Unibet Group Plc following the acquisition of over a dozen other brands.
Fast becoming one of the biggest betting companies in Britain and Europe, the Kindred group includes Unibet, 32Red, Bingo.com and Maria.  Unibet is of course the jewel in the crown, the Scandinavian brand has grown to become one of the biggest online betting sites with over 15 million customers globally.
The future intention of this brand in the UK is clear from their recent history of takeovers, paying £19 million for Stan James, and £175 million for the top rated online casino 32Red. These strategic acquisitions were both designed to help Kindred grow their UK customer base.
Kindred's UK commitments only seem to extend to the online world though, since they didn't take on Stan James' high street betting shop fleet, which was forced to change its name to Megabet (now Betzone), and soon after the takeover they ported all online Stan James customer accounts over to Unibet, thus ending the life of Stan James for good.
Kindred have a much more European outlook than a UK one, despite having plenty of interest in the UK market, and are listed on the NASDAQ Stockholm market. Unibet and 32Red remain their only UK focussed brands.
888 Holdings Plc
High Street Shops
1,386 William Hill Shops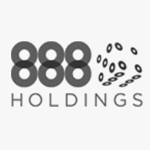 888 is a thoroughly modern betting company, there is no romantic back story here.  Now part of a rather convoluted corporate structure, 888 Holdings is responsible for all the individual 888 brands.  Initially founded as Virtual Holdings running an early casino site, casino-on-net, by two Israeli business men, the company grew in step with the rise of the internet.
The brand was renamed 888 in 2002, and despite taking a hard hit when online gambling became illegal in many US territories in 2006, has continued to grow in all areas of online gambling.  The group operate a sports (888 Sport) and poker site (888 Poker) along with several casinos (e.g. 888 casino, 777 casino)) and until 2022 also ran scores of bingo brands (e.g. 888 bingo, 888 ladies, Wink Bingo) with a distribution of 61% casino, 18% poker, 11% sport and 9% bingo. However, their bingo interests were sold off in order to focus on casino and sports betting going forwards, and to streamline what had become a directionless company.
888 are a global online specialist which will only grow in the future, especially since their £2.2 billion takeover of William Hill in the UK and Europe in 2022, making them an instant player on the UK high street scene having never previously run a single betting shop.
There has been controversy in 888's past though, and the company was fined nearly £8M by the gambling commission in 2017 for failure to properly protect vulnerable gamblers in the UK, and another fine came in 2022 for £9.4 million.  This is unlikely to slow down the aggressive growth strategy of the company though, especially now they have a renewed focus on specific markets and targets.
Market Share and Gambling Revenue Distribution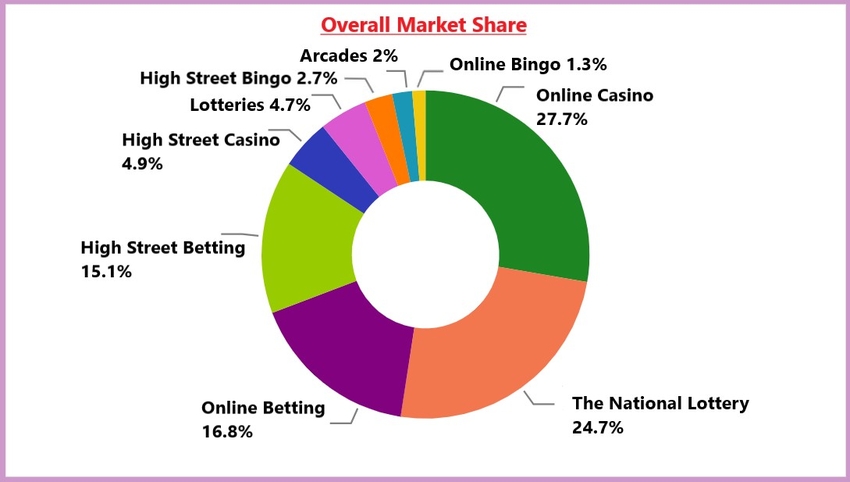 The pie chart above shows a general representation of the distribution of gambling revenue in the UK by percentage for 2022.
Offline gambling is still the largest sector as this includes the national lottery (24.7%), along with high street bookies (15.1%), arcades (2%), bingo halls (2.7%) and land-based casinos (4.9%). This comes to 49.4% of the whole market, leaving 50.6% of business occurring online.
Every single sector of the offline gambling market is down from last year though, whereas the overall gross gambling yield (GGY) is almost unchanged from recent years (excluding 2020 when covid hit), so this shows that more people are using online gambling services as time goes on.
Plus, if you remove the National Lottery from proceedings, which is actually something of an online/offline hybrid and often not thought of as gambling at all (even though it is), then online gambling takes a huge lead, accounting for around 60% of GGY.
Here is what the online gambling market looks like: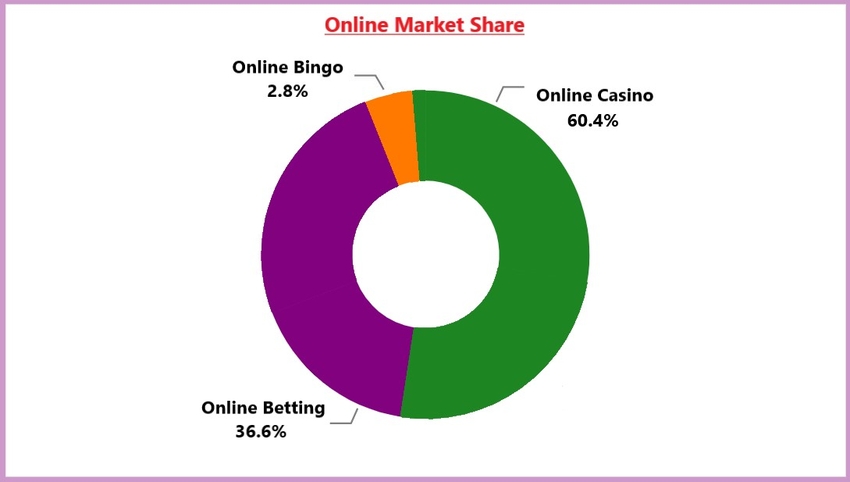 Within the online market the Gross Gambling Yield was around £6.45 billion, within which casino is the largest contributor. Within the online casino market slots were responsible for 77% of the customer spend, roulette 11.6%, blackjack 4.3%, poker 2.21%, and other games making up the rest. Slots were more popular this year than last year, or perhaps a lowering of RTP across the industry is the cause of these extra earnings from slots – but that's a discussion for another day.
Unsurprisingly, sports betting is the next biggest online earner at 36.6%, with football and horse racing accounting for a massive 68.5% of the spend there; while online bingo accounts for the remaining 2.8% of total online spend.
These numbers have not really changed at all since the previous year, although poker is now included within the casino figures, whereas it used to be counted as its own sector.
The Size of the UK Gambling Industry
The UK gambling sector generated £14.08 billion in gross gambling yield for the 2021/22 tax year, and before that was growing rapidly at up to 8% a year until the pandemic of 2020 ground things to a halt.
The GGY has recovered since then, but is still ever so slightly lower than it was before covid. Still, of that £14.08 billion total, well over a third (£6.45 billion) was made from online gambling, with a rough split of 60% casino and 40% sports betting if you exclude online bingo.
The industry as a whole is responsible for contributing around £3.3 billion to the UK treasury each year in betting and gaming tax alone, and directly employs over 76,000 people (perhaps over 100,000 if you include indirect workers). These people all pay tax on their incomes too, not to mention other expenses paid and services bought by gambling businesses.
High Street Bookmakers and Land Bases Casinos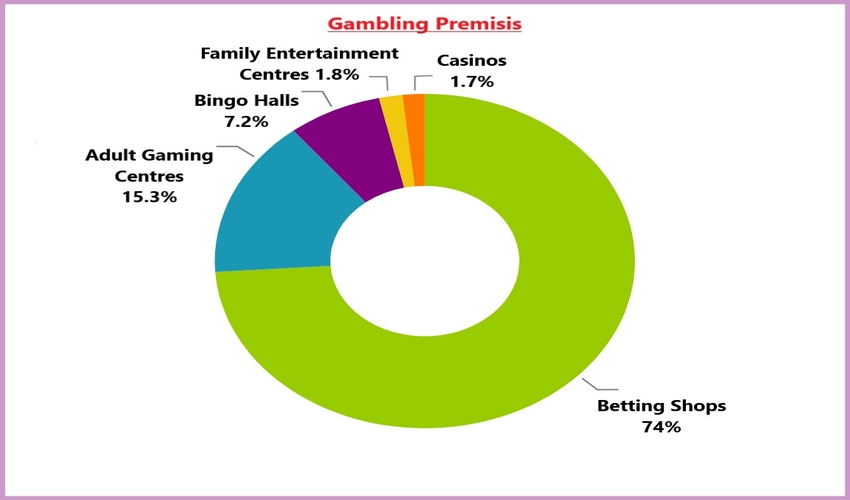 Despite the constant shift towards online betting since the turn of the millennium there are still around 6,219 betting shops in the UK as of 2022 (90% of which are controlled by Coral, William Hill, Paddy Power, Ladbrokes and Betfred), 609 bingo halls, 1,285 arcades and 144 land-based casinos (51 owned by the Rank Group and 32 by Genting).
There are currently in the region of 151,260 gaming machines operated in the UK too, of which around 35,000 are the controversial fixed odds betting terminals (FOBTs).
The National Lottery (and other lottery) revenues are also included in the overall gambling revenue figure.  This makes up  £4.15 billion of the total, with in the region of £1.8 billion going back to good causes.
High street bookmaking is responsible for a smaller figure, just over £2.1 billion annually, claiming over 61% of all non-remote gambling revenue in the UK. Arcades, family entertainment centres, bingo halls and casinos, plus pool betting (such as the Tote) and on-track bookies make up the rest.
Land-based casinos created almost £690 million in annual revenue in 2022. In a complete switch with online casinos, in the real world gaming machines like slots only account for 26.1% of the casino's income, whereas table games like blackjack and roulette make up the other 73.9%.
Online Betting and Casino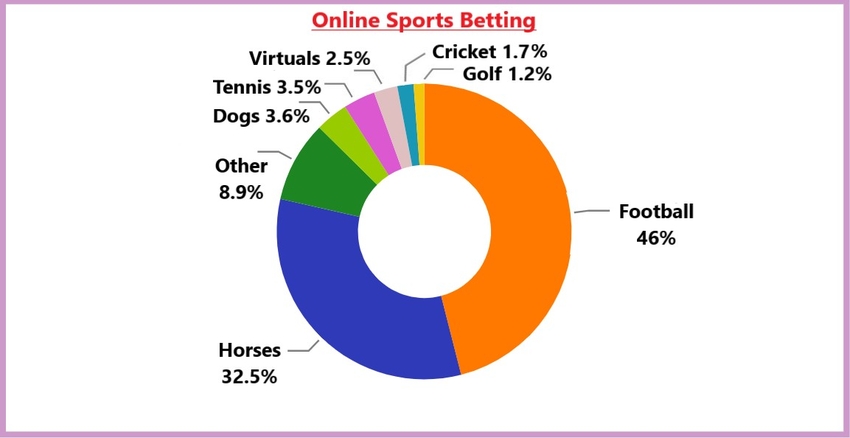 Approximately 60.4% of all online gambling revenues come from remote casinos, including poker. Of this, over three quarters (77%) derives from slots, with the rest coming from table and other games (an opposite trend to land based casinos).
Sports betting is the second biggest online sector, producing up to 36.6% of the overall online revenue.  Of this around 46% comes from football betting, around 32.5% from horse racing and the rest from other sources, with the dogs taking the 3rd spot.
This shows the trend moving away from football indicating that bettors are diversifying their betting interests, since footy used to command around 54% of all online sports bets. Horse racing figures have barely changed at all though, so the betting community around the horses seem much less fluid.
Other sources of online revenue include exchange betting, online bingo, and pool betting. Lotteries have not been included here.
In 2014 the online sector made up 29% of the total market share, by 2016 this had grown to 32% – in 2022 it was over 50%. In fact, if we exclude lotteries, the online industry took around 60% of remaining annual market share from gambling related activities in the UK, showing how quickly the internet has taken over the gambling industry, and it is still going in the same direction, albeit not quite so quickly.
Evolution of High Street to Online Betting
Apart from the odd independent bookie and some of the stalls you see at racecourses, all bookmakers now provide online betting.  Of course, it didn't used to be this way, and prior to the internet age breaking into the industry was easier said than done.
For a full history of gambling see our dedicated page, but if you just want a quick run down of how we got from then to now, read on.
Pre-1960's Betting
Prior to 1960, it was illegal in the UK to take bets outside of horse and greyhound tracks.  Gambling was heavily regulated by the government and although illegal black market operators did exist, overall you would find it harder to place a wager away from the track.
Legally operating bookies did still take bets off-course though, through loop-holes in the law that allowed bets to be taken by phone or through postal order – this is how William Hill started out – but there weren't that many people doing it.
If you were rich enough of course there were always options open to you, Ladbrokes, for example, started out as a gentleman's bookmaker for private high profile clients.  If you were a normal working-class lad or lass though, you had to go to the track or use some dodgy black market bookie taking bets out of his back garden.
Even then most betting at the time was for horse and dog racing only.  Football betting was largely ignored, except for low stakes pool betting syndicate games, such as the football pools (which still exists today).
That is unless you were rich when the law didn't really apply to you and you could bet through discreet merchants on anything you wanted.
1960 Betting and Gaming Act and Betting Shops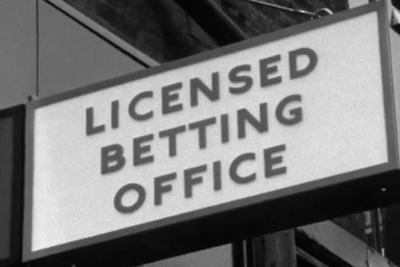 In 1960 the government finally embraced the new age.  Normal people had more disposable income in their pockets and they wanted more freedom with how to spend their money.  A new betting act was introduced and for the first time off-course gambling was allowed.
By the following year, May 1961, a whole host of new betting shops opened across the length of the country at a rate of 100 a week.
Betting was still largely restricted to horse racing, with rules in place such as the 'trebles rule' on football.  This meant all footy bets needed to be accumulators with at least 3 or more selections otherwise you couldn't bet.  The only sports you could place singles on was racing.
Still, this new industry was embraced by the people of Britain, sowing the seed that eventually led to the UK becoming the biggest gambling nation (per head) in the world.
One of the first people to open one of these new betting shops was Joe Coral, of the famous Coral bookmakers, but he was by no means alone as 10,000 betting shops are reported to have opened within the first 6 months.
Ironically the UK's long time biggest high street bookie, William Hill, initially refused to open betting shops, stating they were a cancer on society.  He reneged in 1966.
1970s and 1980s: Diversification
The bookmaking industry grew exponentially in the decades following legalisation of high street betting.  By the 1970's there were 15,000 shops in the United Kingdom.
This is the time when many of the biggest names we know today made and solidified their reputation.  Britain's oldest bookmakers, Ladbrokes, William Hill and Coral were earning so much that they even began to invest in other leisure sectors and diversified their businesses.
For example, bookmaking businesses were paired with hotel chain, breweries, and family amusements parks and the like; businesses that in some way could compliment each other.
This was very much an strategy of its time though, and over the decades that followed bookmaking brands would either divest or be divested themselves depending on where they were in the hierarchy of the larger company.
1990's: Improved Betting Shops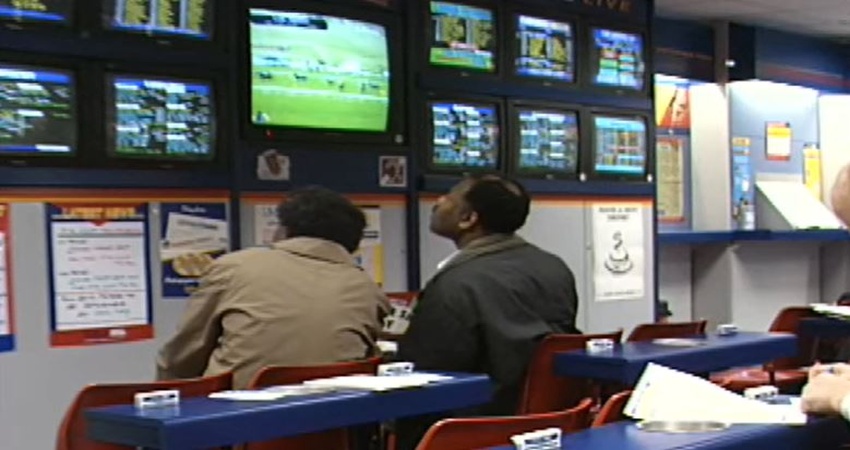 Despite the huge success of high street bookies in the previous three decades the industry had a restricted clientele.  The vast majority of punters using betting shops were working class men and the reputation of stores as being seedy dark dens full of smoke and foul language didn't help to change this.
Bookies sought to create a larger customer base by introducing new features, such as live sport in shops and new football coupons to encourage more diverse customers and bets.  The removal of the 'trebles rule' on football in 1990's went a great way towards helping the bookies branch out, with punters now able to back singles on a range of sports.
A progressively better image, cleaner shops, a wider range of bets and markets, more televised sports (especially Premier League football) and an ever-increasing disposable income, saw the fortunes of bookmakers rise again.
By the mid-1990's the industry seemed locked down with five massive companies dominating the landscape, along with a few independents across the country.  Many thought betting and gaming would be like this forever.  That was until the internet came along.
New Millennium and the Internet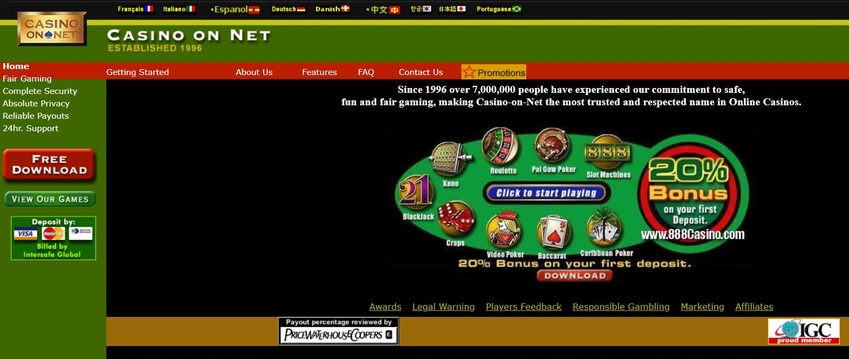 As the 1990's drew to a close a new threat began to emerge to the old established order, online betting.  This was more dangerous to the established high street bookies than you might imagine.
High street bookmaking was regulated by various betting and gaming acts and more importantly bets were taxed (9p/£1 staked).  Online gambling however was a little bit like the wild west in the early days, so you could basically set up wherever you wanted, launch a website and start taking bets from customers – tax free.
Although avoiding tax on gambling stakes and winnings was at the time technically illegal it was almost impossible to police.  New companies along with the old high street bookies began to set up new websites, mainly based off shore in Gibraltar or Malta, to take advantage of this tax free trade (most are still based there today).
That said, in the late 1990's and early 2000's the market share online was still very low since internet access wasn't as wide as it is now, and internet technology did not yet allow the speed of service we enjoy today. So although the new unregulated online trade was a concern it was not prevalent enough to cause changes… yet.  The bookies were still making enough from the high street even though tax avoiding new brands were now taking a slice of the profits.
Victor Chandler and Tax Havens
In 1999 Victor Chandler (owner of BetVictor) moved his bookmaking business off shore to Gibraltar in protest at the betting tax rates in the UK, selling his 41 shops to Coral.  This allowed Victor to provide betting opportunities to world-wide clients, particularly from Asia, without paying UK tax.  It also allowed UK punters to bet without paying the 9p/£ stake tax.
It is believed it was this decision that led the then UK chancellor, Gordon Brown, to remove the betting tax in 2001.  Saying that, although he removed the tax paid directly by the punter, new taxes were levied on the bookies' profits earned in the UK, and by this point the ship had largely sailed and most traditional bookies were running their online operation from abroad.
2005 Gambling Act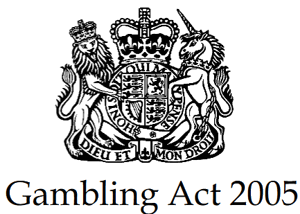 Eventually the government realised the status quo couldn't continue forever.  This wasn't just about taxing companies either, anyone could set up a website abroad and this offered little protection to UK customers under law.
In 2005 the UK government created a new independent body answering to the Department of Culture, known as the Gambling Commission.
This body was set up to issue and regulate new UK gambling licences required by law under the new Act for any company wanting to provide gambling services (both offline and online) in the UK.
Overnight this changed the landscape of online betting, with all companies having to be licenced to operate legally in the UK.
2010's: Online Betting Takes Dominance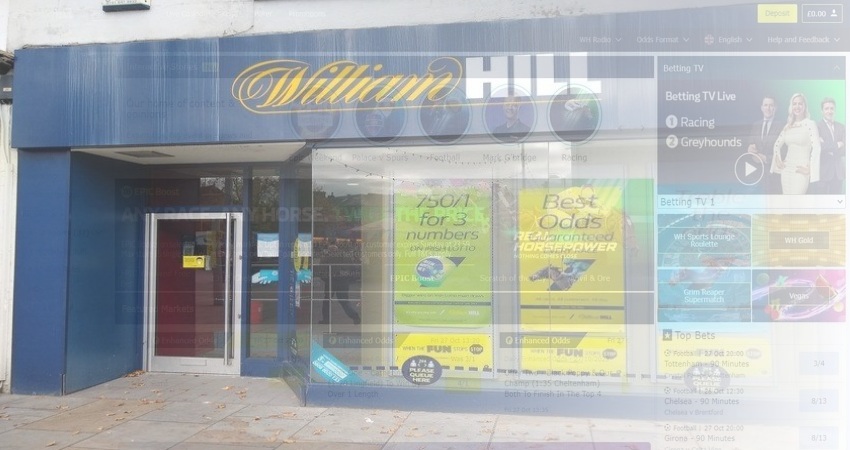 The old high street bookies had the best of all worlds.  They still had their old high street operation, which while not growing at the rate of pre-online days, wasn't declining in the way many expected.  It seemed both online and offline betting was flourishing and those big old companies were in the best position to exploit this.
Still they didn't have it all their own way.  Already, a few businesses that began in the late 1990's and early 2000's were beginning to outdo the old order, namely Bet365, Betfair and 888.  By 2010, they had secured a large proportion of the online market between them, and more worryingly for the old breed, they were more technologically advanced too.
The second decade of the new century witnessed a critical switch; online betting overtook high street wagers.  More and more people now had access to the internet, even when they were on the move through new mobile phones that could connect to the internet.  Combined with the lack of stigmatism with betting online vs the high street, the industry saw its biggest growth since the 1960's.
It wasn't all win-win for the big bookies, the 2010's also saw a whole host of new companies launch into the market.  Many of these new brands were not shackled by the costs of running a load of high street stores or by having a lot of employees either, so they could do things differently.  By also focusing on niche markets they were able to compete with the bigger companies by being more nimble, and the effect of this was a lot of mergers and acquisitions as the bigger operators tried to hoover up competitors and their new innovations.
2014 Gambling Act Amendment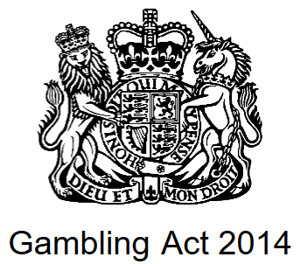 By 2014 the majority of gambling was done online through companies based in non-UK markets.  The result of this was the UK government losing out on a lot of tax.
The 2014 gambling act amendment was brought in for a number of reasons, such as more focus on responsible gambling and protecting vulnerable people.  The main reason being honest though was to allow the government to better tax the industry.
The act brought in a new point of consumption tax for UK licenced betting sites and bookies.  This meant, whether based in the UK or not, all merchants who wanted to offer gambling services in the UK had to pay tax on their UK profits.  This levelled the playing field, and to be frank played into the hands of the already bigger operators.
However, the law on gambling is always changing in order to keep up with new technologies that never needed dealing with before, and with so much pressure on gambling brands to look out for their customers who may be struggling, the industry and the regulations around it are bound to change again as time goes on.
Mergers and Acquisitions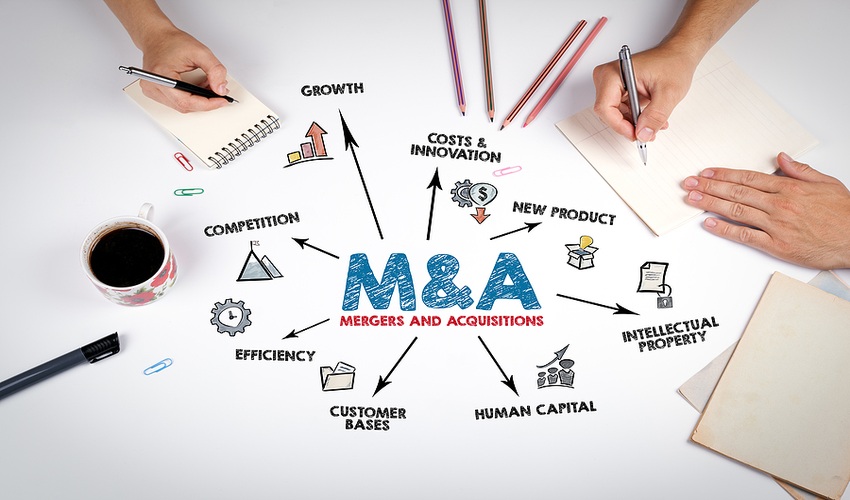 Mergers and acquisitions are not a new thing among bookmakers, and many have been buying up smaller independents for years.  The trend in recent years of the big companies merging to create giant conglomerates is unprecedented, and represents a totally new era of bookmaking.
As with all free markets, the challenge in the future will be maintaining competition. When markets are new (as online betting was in late 1990's, early 2000's) there are many new niches for companies to occupy.  As time goes on however, money talks, and the bigger operators are able to buy up smaller players, either to incorporate their products or just to close down the competition.
Only time will tell how this plays out, but there is a distinct possibility that a small number of big gambling groups will corner the market and, just as has happened in banking and energy markets, could begin to collude.  This will only be a bad thing for punters and new companies looking to enter the market.